Aww dear!! December has already started for a while and I haven't posted any Bredele (aka Christmas cookies) recipe!! Please forgive me…
So, I will share a really (really really) good one!! My Christmas coconut cookies!!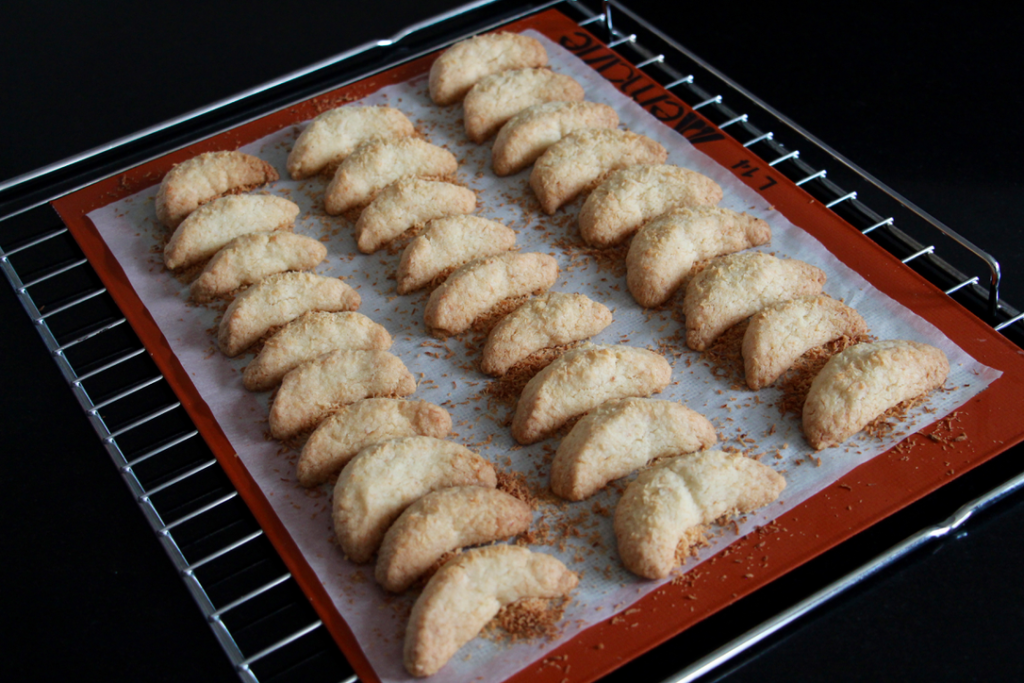 I won't write a long speech to discribe those amazing cookies …
It is based on a basic shrotbread cookie recipe, prepared with coconut powder that will be roasted in a frying pan.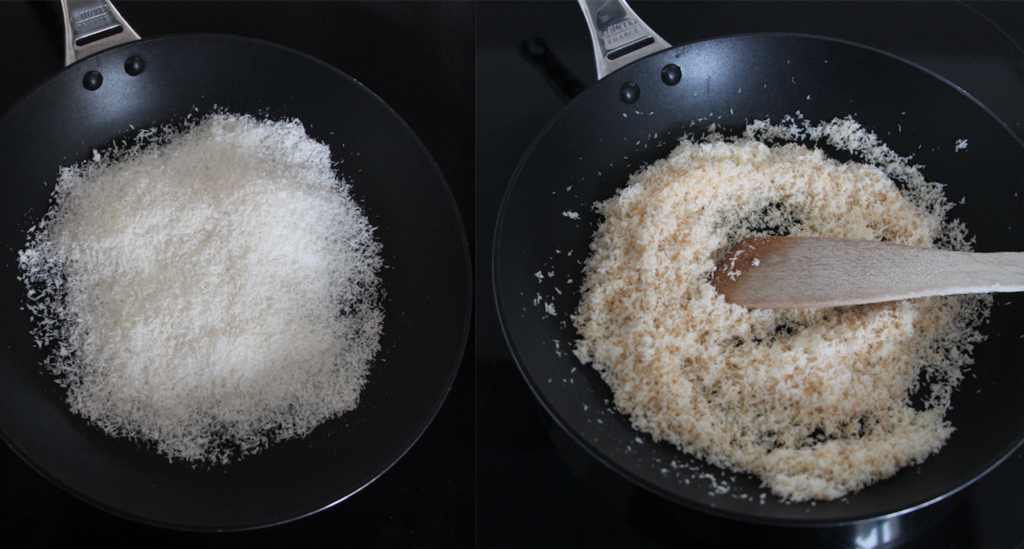 As always, you will need to have 2 hours resting time in the fridge for the pastry (it is always a good advice for any kind of pastry for tarts, quiches, etc…). Cold is the pastries best friend… 😉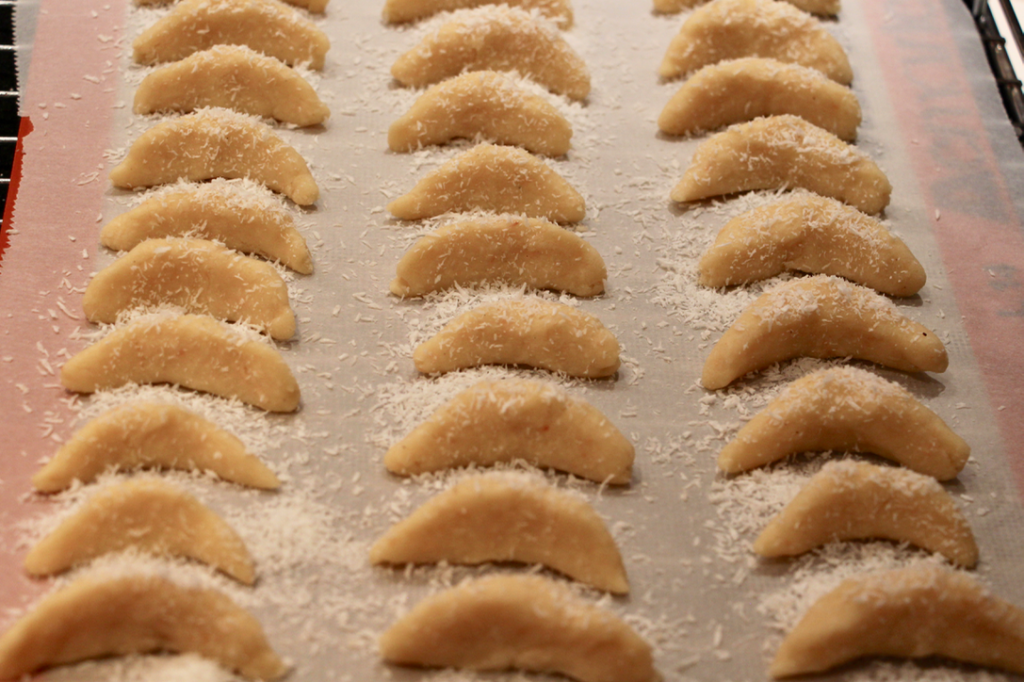 Then you shape your cookies as moon crescents, you spread coconut powder and you bake!!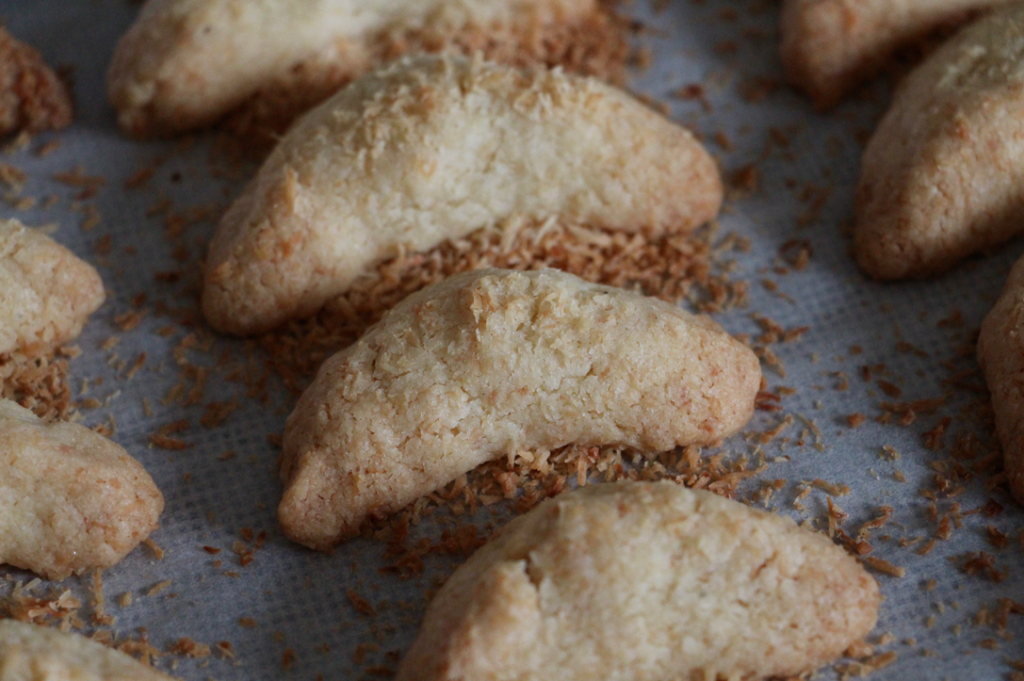 The main issue here: having to wait for the Christmas coconut cookies to cool down before tasting them. A task harder than it seems since you will have a delicious coconut smell all over your kitchen!!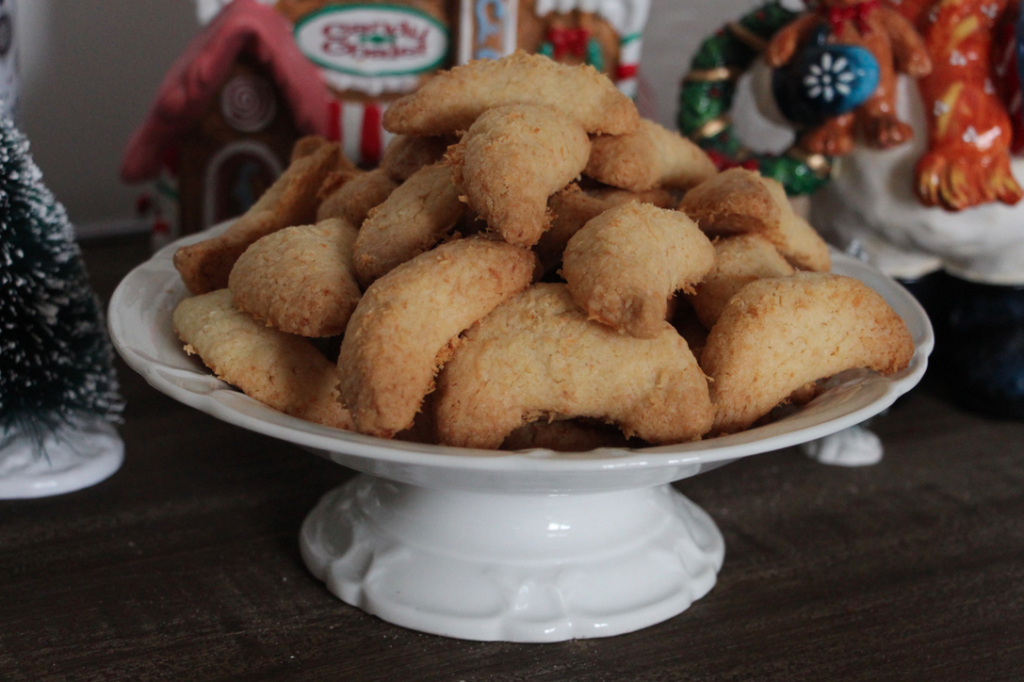 The utensils:
My kMix foodprocessor for a pastry ready in 2 minutes (it works too without food processor)
My Affinity frying pan by De Buyer
and that's it!!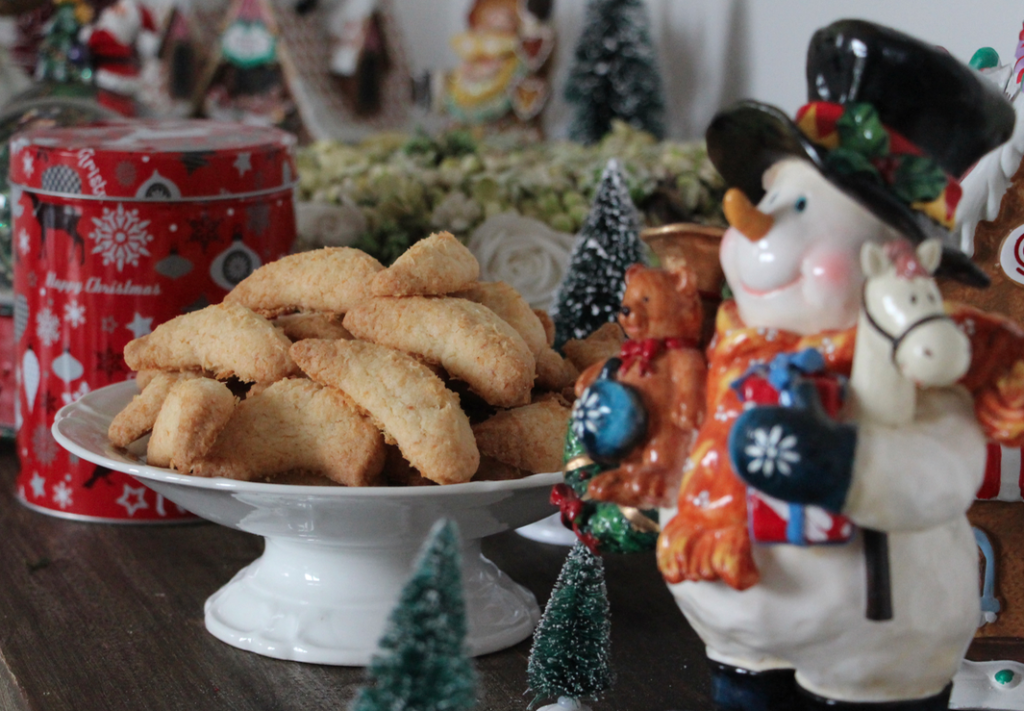 Shoo! In the kitchen!
The recipe, Chef!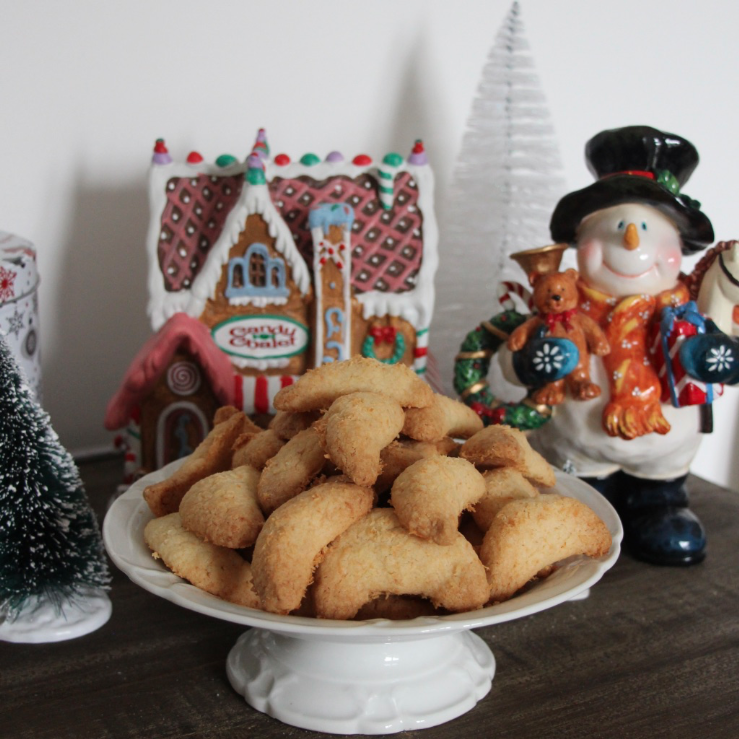 Print Recipe
Coconut Christmas Cookies
Ingredients
125 g coconut powder
300 g flour
250 g butter at room temperature
130 g sugar
1/4 teaspoon vanilla powder
Instructions
1
Dry roast 80 g of coconut powder in a frying pan (medium heat). Mix from time to time. The coconut should golden.
2
When it has cooled down, mix with flour, sugar, vanilla and butter.
3
Make a 3 cm thickness rectangle and cover with cling film. Put in the fridge for 2 hours.
4
After this time, preheat your oven at 180 degrees.
5
Cut you rectangle in 50 to 60 cubes.
6
Roll each cube in your hands and make a moon crescent shape.
7
Place your cookies on a baking sheet, leave enough space between each of them.
8
Spread the remaining coconut powder on top.
9
Bake 15 to 18 minutes (the cookies should golden).
10
Let cool down on a grid and keep in a metal box.