Welcome summer! Here's a new recipe that you'll enjoy for a nice barbecue but also anytime of the year… Isn't it good news? Please welcome my caramelized pork skewers.
Interested maybe?
Let's see the recipe, Chef!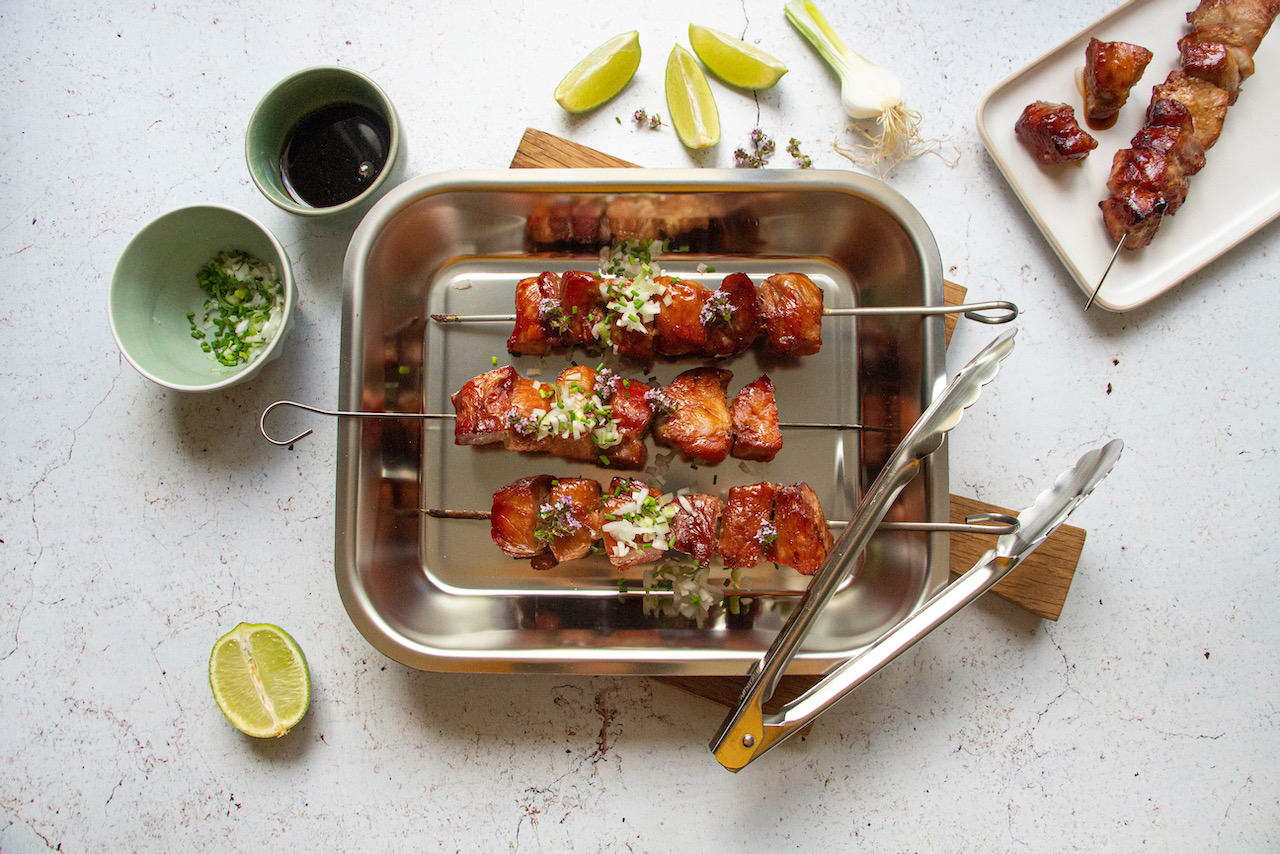 Print Recipe
Ingredients
1,2 kg pork

100 g soy sauce

100 g Mirin sauce (rice wine)

2 tbsp maple syrup

1 tbsp brown sugar

1 garlic clove

2 cm fresh ginger root

1 orange, zested

Salt

Pepper
Instructions
1
Combine the soy sauce, the Mirin sauce, brown sugar and maple syrup in a bowl.
2
Peel and cut into thin slices the garlic and ginger. Add to the sauce with the orange zests.
3
Cut the pok in 1/2 inch cubes. Add them to the sauce.
4
Mix gently and leave to rest for 1 hour at least.
5
After that time, put the pork cubes on skewers.
7
Add salt (not too much because the sauce is already salted), pepper and serve!