Oh my God! You have to try this recipe!! It's such a delight…
Have you already tried pulled pork burger? You really have to…
I had pulled pork leftovers, it was the perfect excuse to cook something everybody will eat in a minute…
Let's se the recipe, Chef!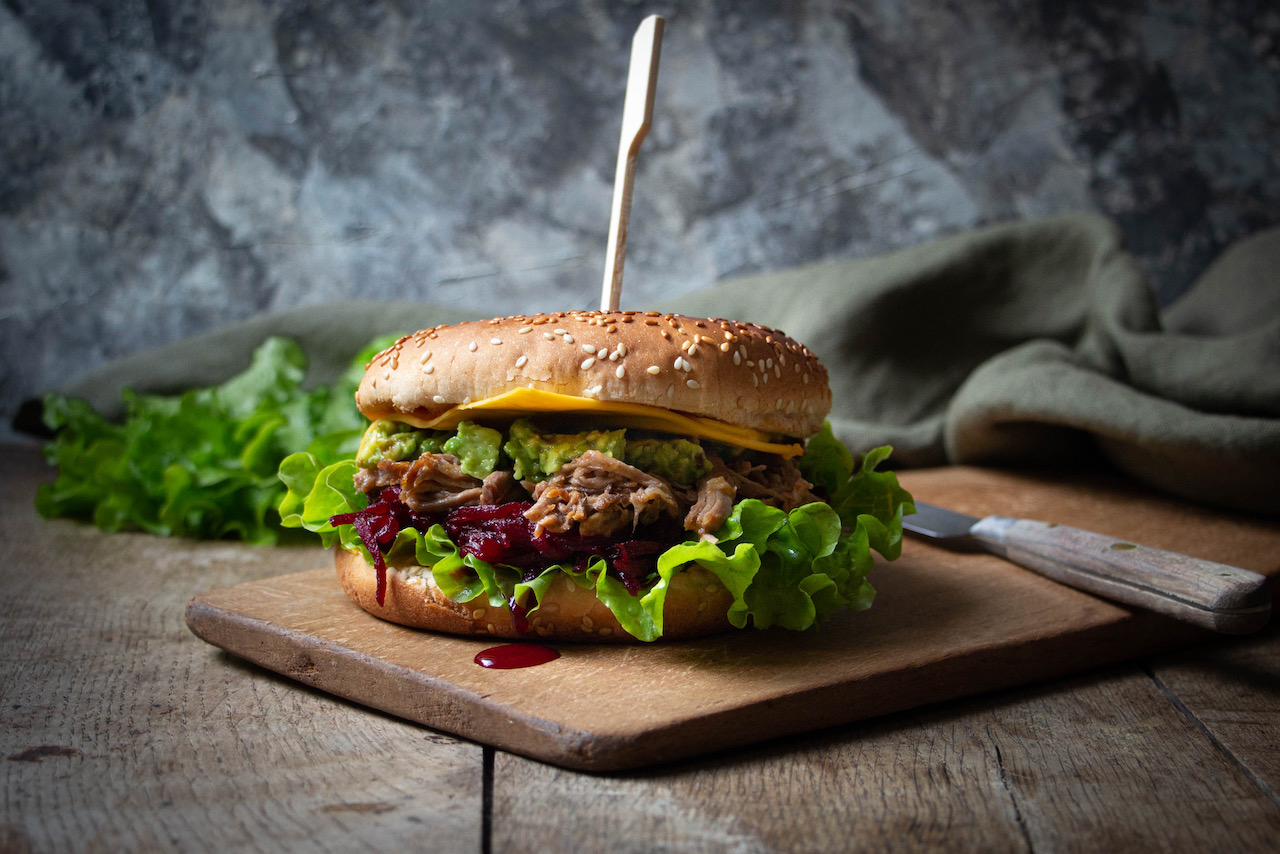 Print Recipe
Ingredients
1 small avocado

1/2 tsp guacamole spice

80 g cooked beetroot

1 tbsp olive oil

1 tbsp maple syrup (or honey)

1 tbsp balsamic vinegar

2 burger buns

4 slices of cheddar

4 leaves of lettuce

200 g pulled pork

Ketchup or barbecue sauce (optional)
Instructions
1
Mash the avocado and add the spices. Set aside.
3
Heat the olive oil in a small frying pan at medium heat. Add the beetroots.
4
After 2 minutes, pour the maple syrup.
5
After 2 more minutes, pour the balsamic vinegar. Cook for 1 minute.
6
Cut your buns in half and heat them in your oven or with a toaster.
7
Place a cheddar slice on each half bun.
8
Add 2 lettuce leaves on each.
9
Add the warmed pulled pork. Add ketchup or barbecue sauce if you want.
11
Place the top of the buns.