Hello my friends!
If your are fan of Mediterranean cuisine, and especially falafels, you're going to love this new recipe!
I created this falafel style savory cake just for you…
Let's see the recipe, Chef!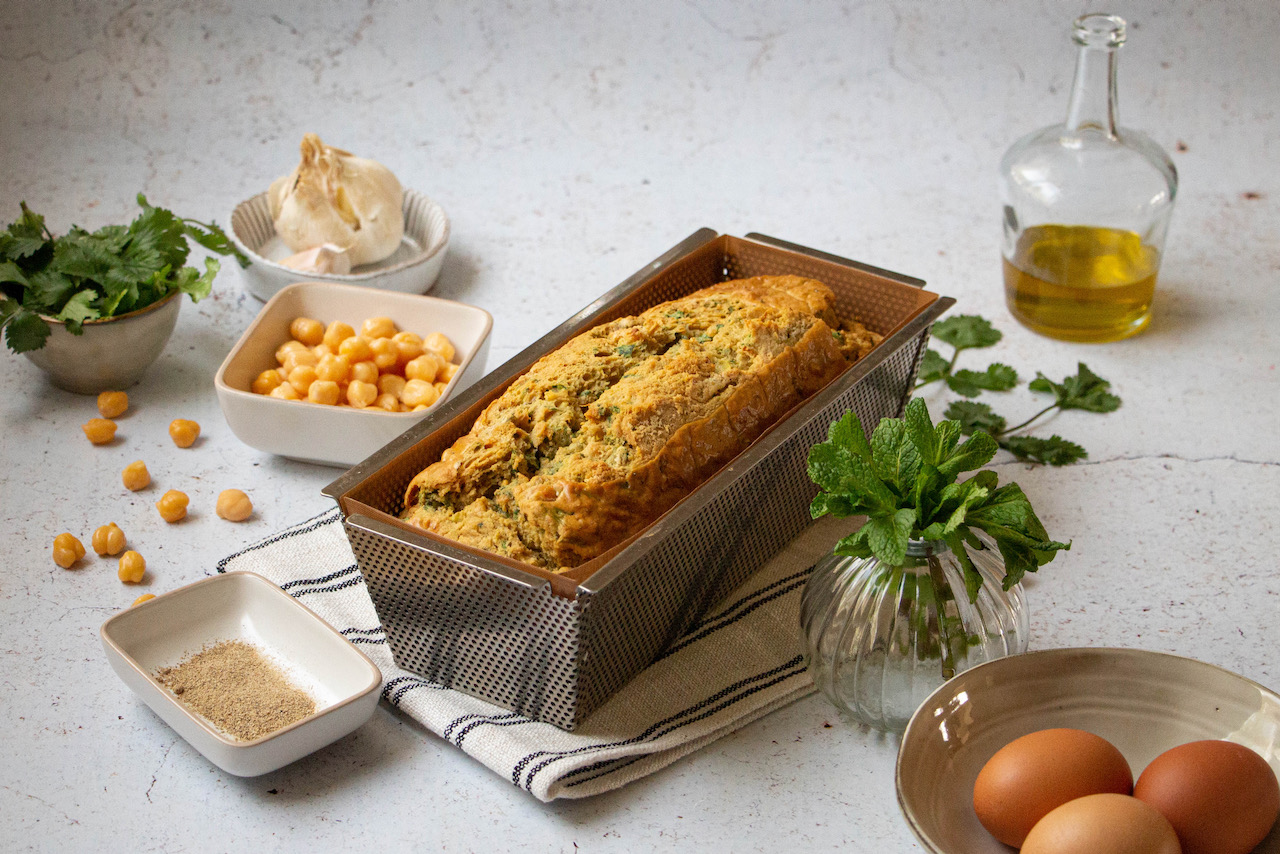 Print Recipe
Falafel Style savory Cake
Ingredients
4 large eggs

250 g flour

12 g baking powder

150 g olive oil

130 g milk

90 g mascarpone

4 parsley stalks

12 coriander stalks

20 mint leaves

1/4 tbsp paprika

1/2 tbsp ground cumin

1/2 tbsp ground coriander

1/4 tbsp ground cardamon

100 g cooked chickpeas

Salt

Pepper
Instructions
1
Preheat your oven at 160 C / 320 F degrees.
2
Combine the eggs, flour and baking powder.
3
Add the olive oil little by little.
4
Add the milk and mascarpone, combine.
5
Add the grated garlic, chopped onion, spices and chopped herbs. Mix gently with a spatula.
6
Season with salt and pepper and add the chickpeas.
7
Pour the batter in your mold.