Member of the appetizer academy, I salute you!! 😉
Here is a recipe that was missing on the blog…
My baba ganousch.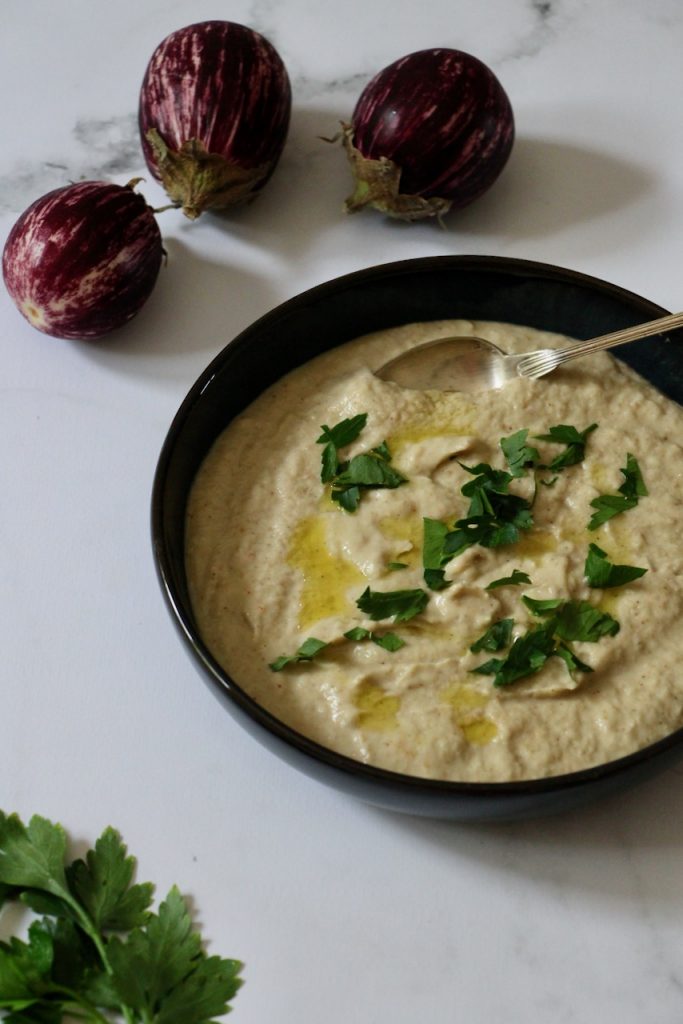 I recently made a baba ganousch with tahini, the oriental version. Here is a simple one, a classic and easy to make recipe of baba ganousch.
You can enjoy it with gressini, blinis, a nice slice of French baguette, pita bread, falafels, grilled meat or fish, meatballs, etc… Those mashed eggplants are simply delicious.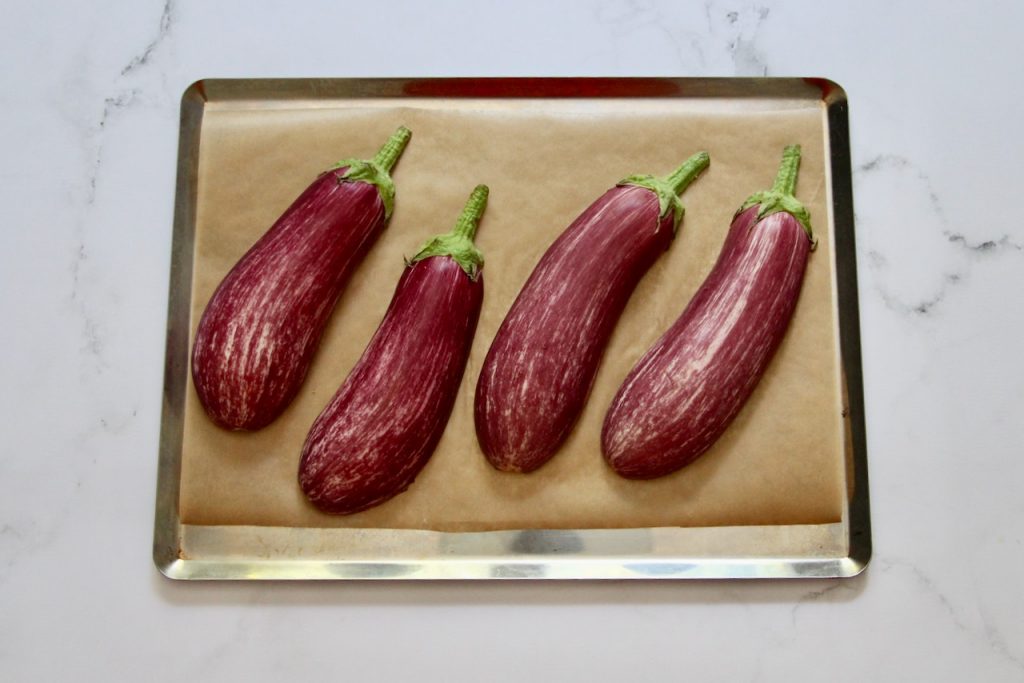 I chose the zebra eggplants because I find them more instagramable… 😉 But you can obviously take the usual purple ones. The spices, olive oil and lemon juice will spice the baba ganousch up and make it very smooth, perfect element for your appetizer table or buffets.
You can cook it in advance. For an optimal preserving, place a cling film on the surface of your baba ganousch and set it aside in your fridge.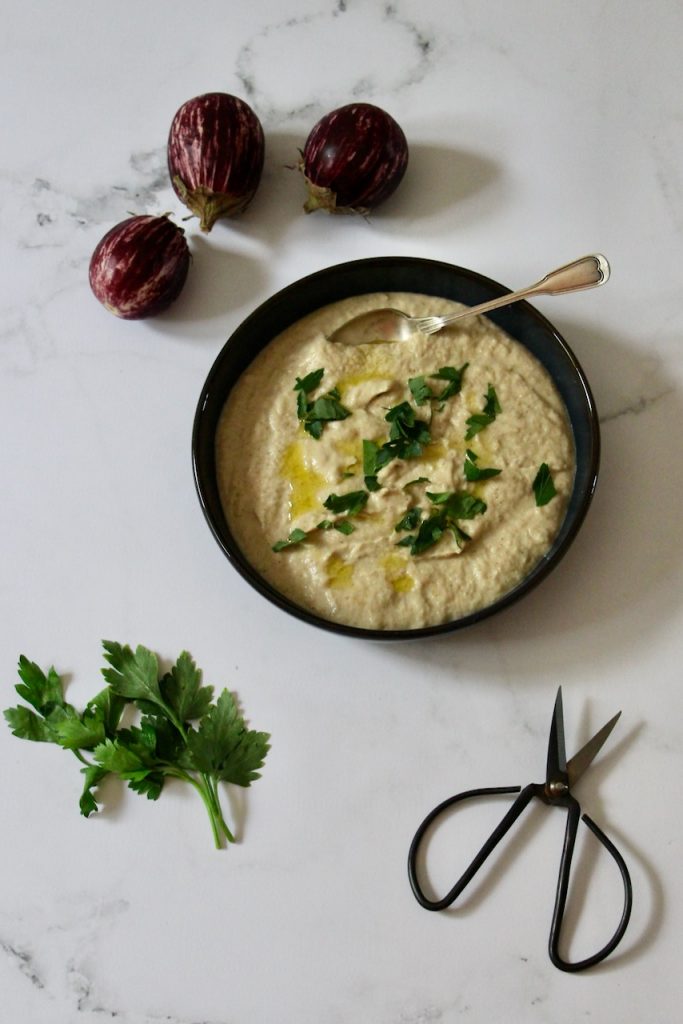 The utensils:
A cooking tray,
Baking paper,
A grater,
A lemon juice squeezer
And a blender.
Shall we make baba ganousch?
The recipe, Chef!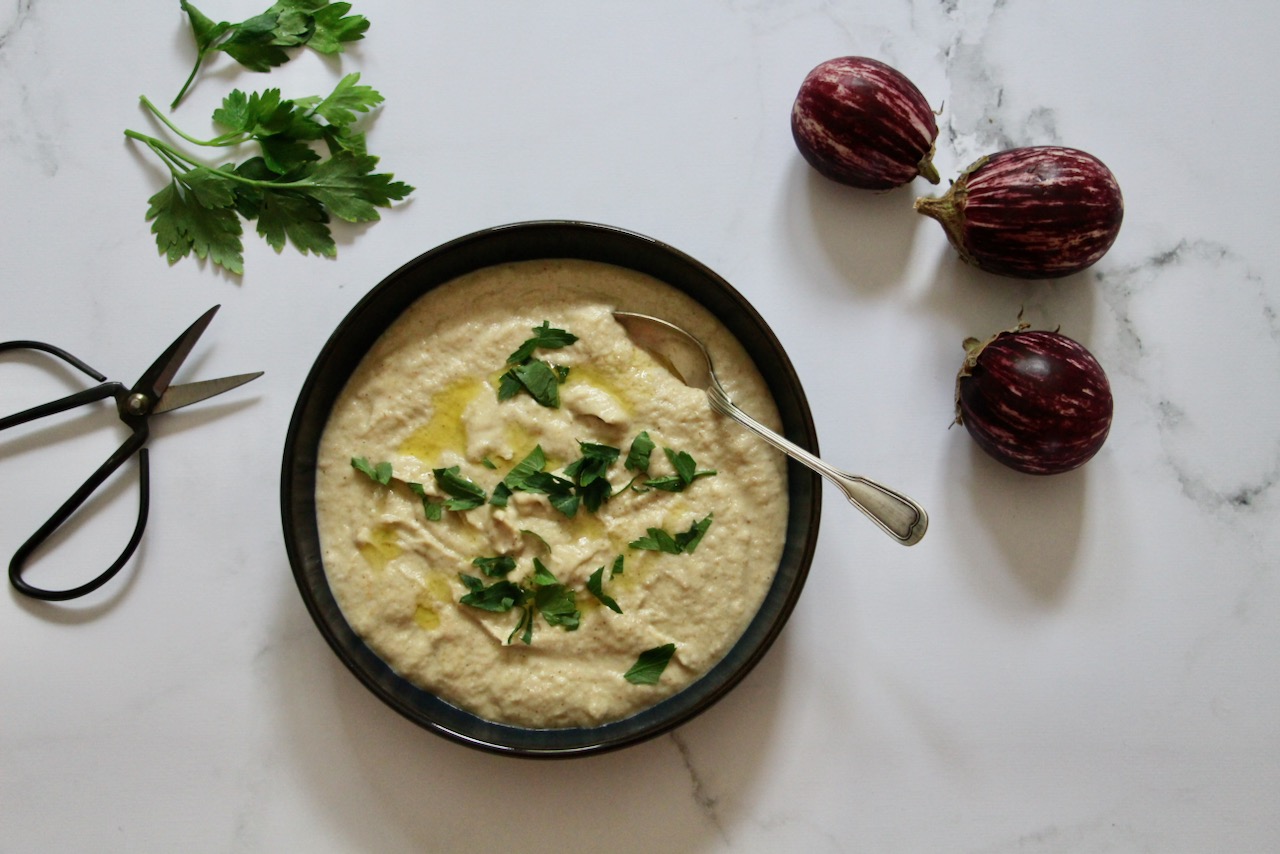 Print Recipe
Ingredients
2 eggplants
1/2 lemon
1 garlic clove
2 tablespoon olive oil
1/2 teaspoon ground cumin
1/2 teaspoon paprika
Salt
Pepper
Parsley or coriander leaves
Instructions
1
Preheat your oven at 200 degrees.
2
Cut the eggplants in half lengthwise and place them on the baking paper.
4
Once lukewarm, remove the pulp with a spoon.
5
Mix the pulp with your blender.
6
Add the lemon juice, grated garlic, olive oil, cumin, paprika.
7
Adjust seasoning with salt and pepper.
9
Set aside in your fridge until serving.