Hello my friends!
Are you looking for an easy dessert with a bit of wow effect when serving? I've got what you're looking for!
Here's my raspberry no bake cheesecake. You're gonna love it!
Let's see the reciepe, Chef!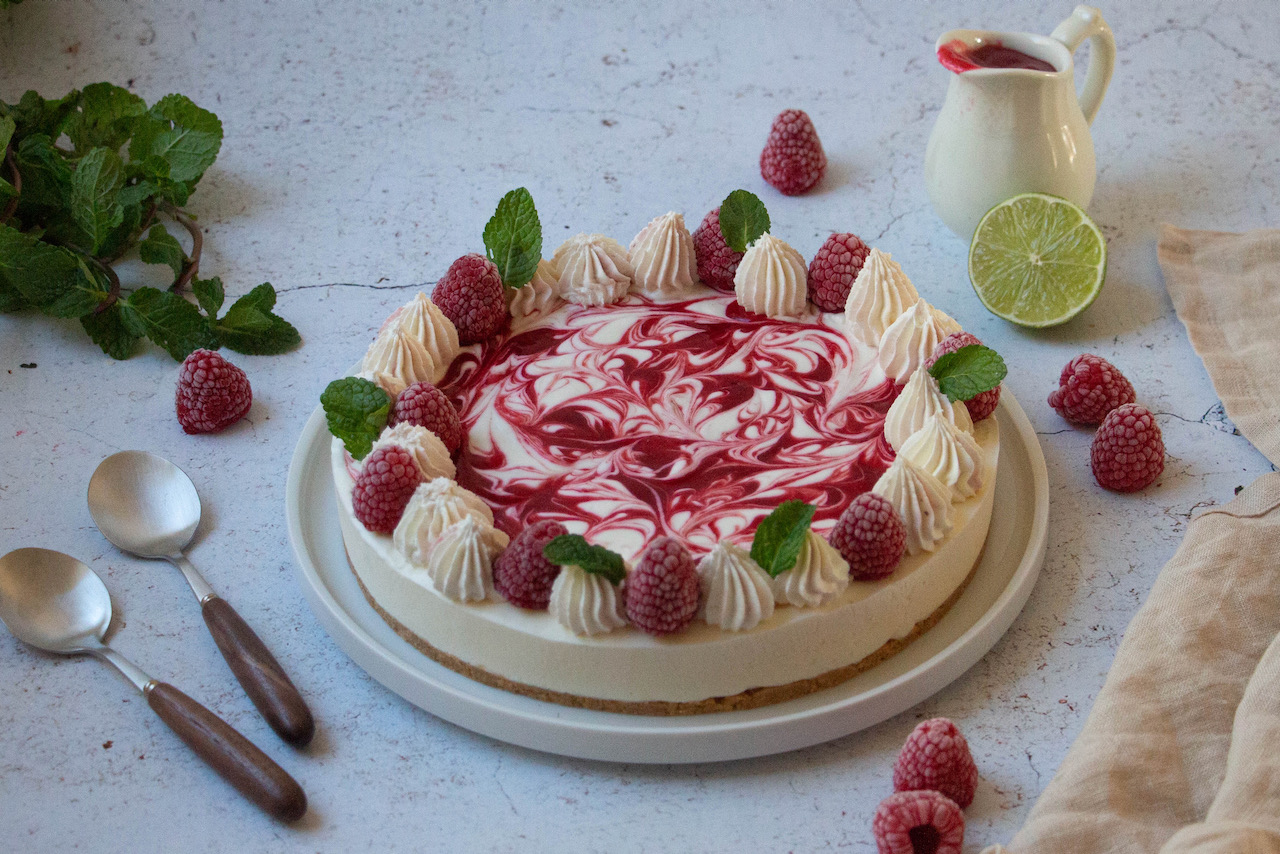 Print Recipe
Raspberry No Bake Cheesecake
Ingredients
Raspberry sauce

125 g raspberries

1 tbsp lime juice

25 g sugar

1 tbsp honey

1 inch of white pepper (optional)

Cheesecake

160 g Graham crackers

65 g unsalted butter, melted

70 g sugar

1 tsp vanilla sugar

300 g cream cheese (Philadelphia)

150 g liquid cream, 30 % fat

1/2 lemon juice

Decoration

125 g mascarpone
Instructions
1
Pour all ingredients in a sauce pan.
2
Cook gently for 10 to 12 minutes with lid. Mix from time to time
3
Mix your sauce with a hand mixer.
4
Sift the sauce to remove the seeds.
6
Crush your graham crackers into very fine crumbs form.
7
Pour crumbs into a bowl and add the melted butter, and stir until well combined.
8
Press flat the crumb mixture into a springform pan. Chill crust in your fridge.
9
Mix the lemon zest, lemon juice, vanilla sugar and sugar.
10
Add the cream cheese until smooth.
11
Whip the cream in order to make a chantilly). And add it gently to the cream cheese mixture with a spatula.
12
Pour the filling onto the crust, smooth the top with a rubber spatula.
13
Pour most of the raspberry sauce on top with a tablespoon. Make swirls with a stick. Keep 1 or 2 tbsp of sauce for the decoration.
14
Set aside in your fridge for at least 3 hours.
15
Whisk the mascarpone to make it smooth.
16
Add the remaining raspberry sauce and mix.
17
Pipe the raspberry mascarpone on the cheesecake.