Hello my lovelies!
Pears are one of my favorite winter fruits. Today I will share a dessert that brings back childhood memories…
Here's my pear clafoutis, a typical French pastry. If you don't know what clafoutis is, just read the method! 😉
Let's see the recipe, Chef!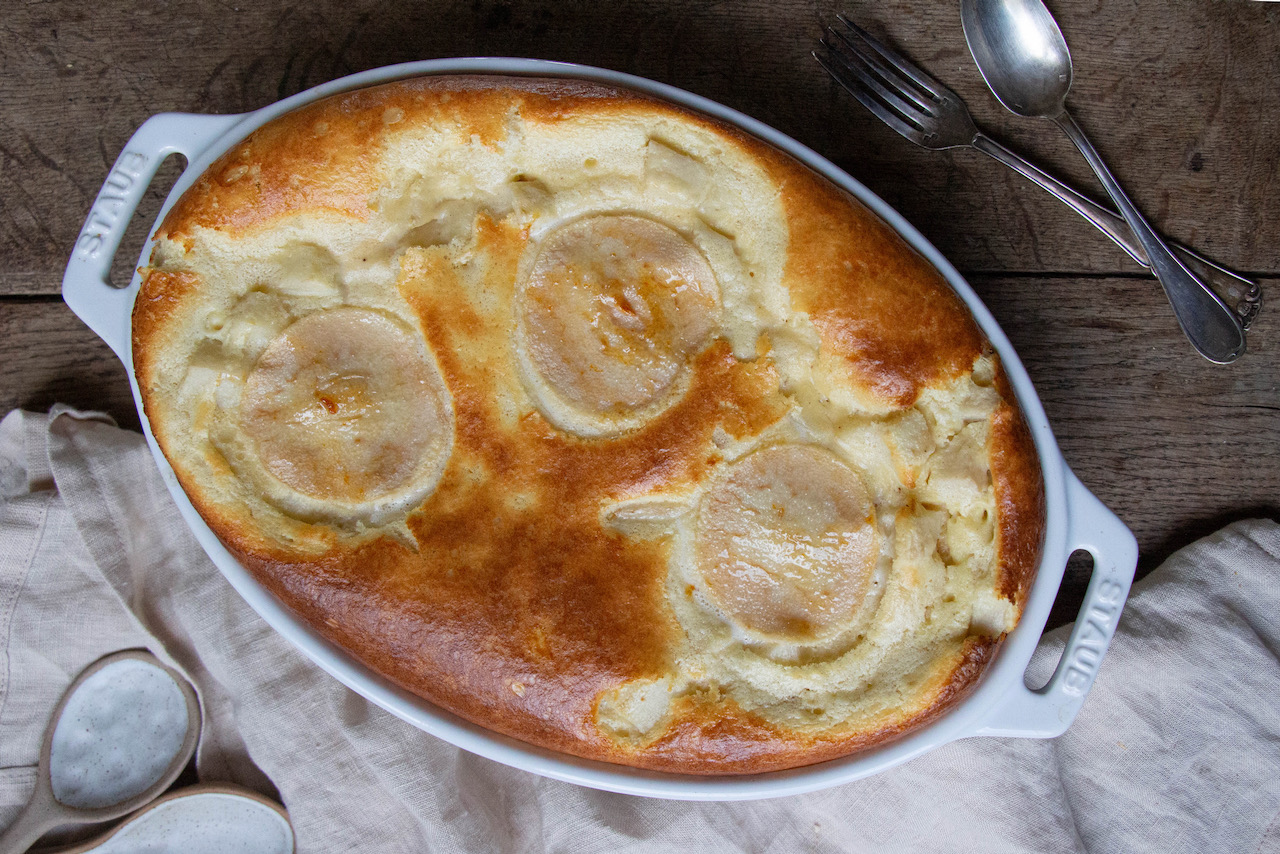 Print Recipe
Ingredients
4 large eggs

110 g flour

90 g sugar

500 g liquid cream

150 g milk

1 pinch vanilla powder

1 pinch flower salt

1 tablespoon cherry brandy or rhum (optional)

2 pears
Instructions
1
Preheat your oven at 210 degrees.
2
In a large bowl, put the eggs, flour, flower salt, sugar and vanilla.
5
Pour the milk and cream, whisk again for a few minutes.
6
Pour 1 cm of batter in your gratin dish and cook 15 minutes.
7
Set the rest of the batter aside in your fridge.
8
After 15 minutes, remove your dish from the oven and leave to cool down.
9
Pour 1 cm of batter, place the pears cut in cubes, pour the rest of the batter.
10
Cook 20-25 minutes until golden.