Hello my friends !
Did you know that prime rib can be cooked in the oven?  I know we usually cook it on a barbecue but this recipe I'm going to share will change your mind!
Here is my oven cooked prime rib with red wine sauce.
Let's see the recipe, Chef!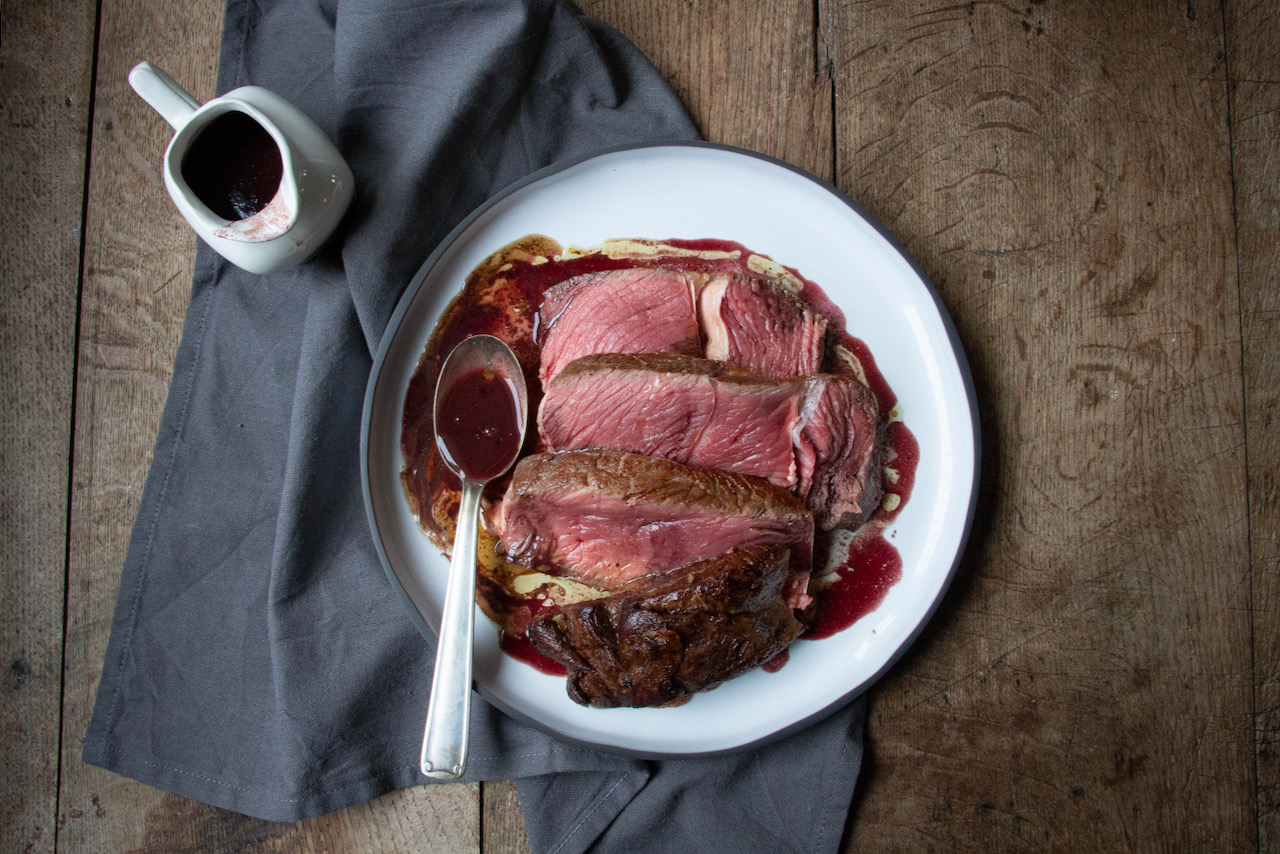 Print Recipe
Oven cooked Prime Rib with red Wine Sauce
Ingredients
Prime rib

1,6 kg prime rib

2 tbsp vegetal oil

25 g butter

Kosher salt

Pepper

Wine sauce

100 g butter

2 shallots

2 garlic cloves

2 stalks of thyme

1 laurel leaf

30 cl red wine

50 cl veal broth

1/2 tbsp honey

Salt to taste

Pepper
Instructions
1
Preheat your oven at 100 C / 210 F degrees.
2
Heat the oil in a frying pan.
3
Stir fry the prime rib on all sides until golden.
4
In the meantime, add the butter and spread melted butter all over the rib.
6
Place in a roasting dish, add salt and pepper.
7
Cook in the oven for one hour.
8
Melt 25 g butter in a sauce pan.
9
Add the chopped shallots, peeled garlic cloves and cook 2-3 minutes at medium heat.
10
Pour the wine le vin, add thyme and laurel.
11
Heat to a boil, then lower the temperature and cook with little bubbles until you get a syrup consistency (25 min).
12
Add the veal broth, salt and pepper to taste.
15
Add the 75 g remaining butter, and cook 3-4 minutes while combining with a spatula.
16
You should get a smooth and shiny sauce.
17
Remove all solid parts and serve with the prime rib.