Hello everyone!
I'm currently in an intensive test period! The issue being that almost everything I try works out perfectly well! Especially when it comes to Yotam Ottolenghi's recipes!!
So today we'll have falafels!!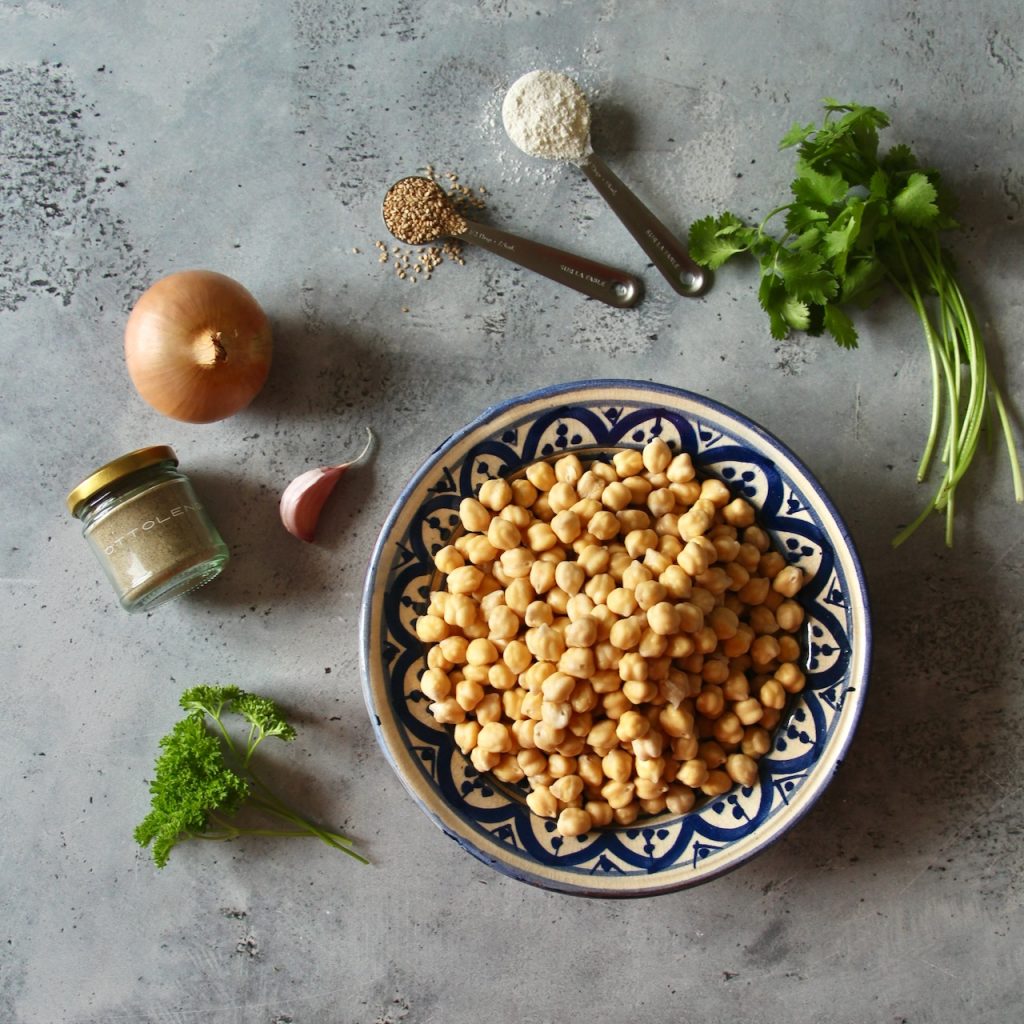 Humm… this Mediterranean cuisine mixed with the Middle Eastern one… I love it!! Simple products, vegetables, herbs, spices! It is all so tasty!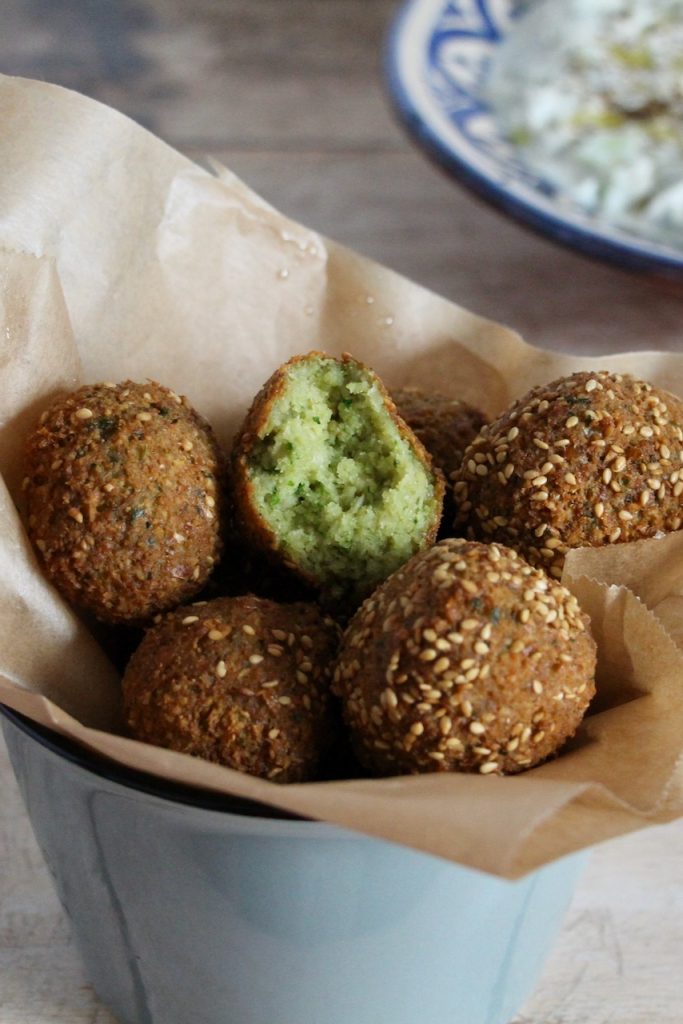 I found this falafel recipe in the cookbook "Jerusalem" by Ottolenghi, a golden mine for recipes. I strongly recommend it! For once, I followed the recipe to the letter (yes I can do it! 😉 ) and the result was truly fantastic! Nothing to add!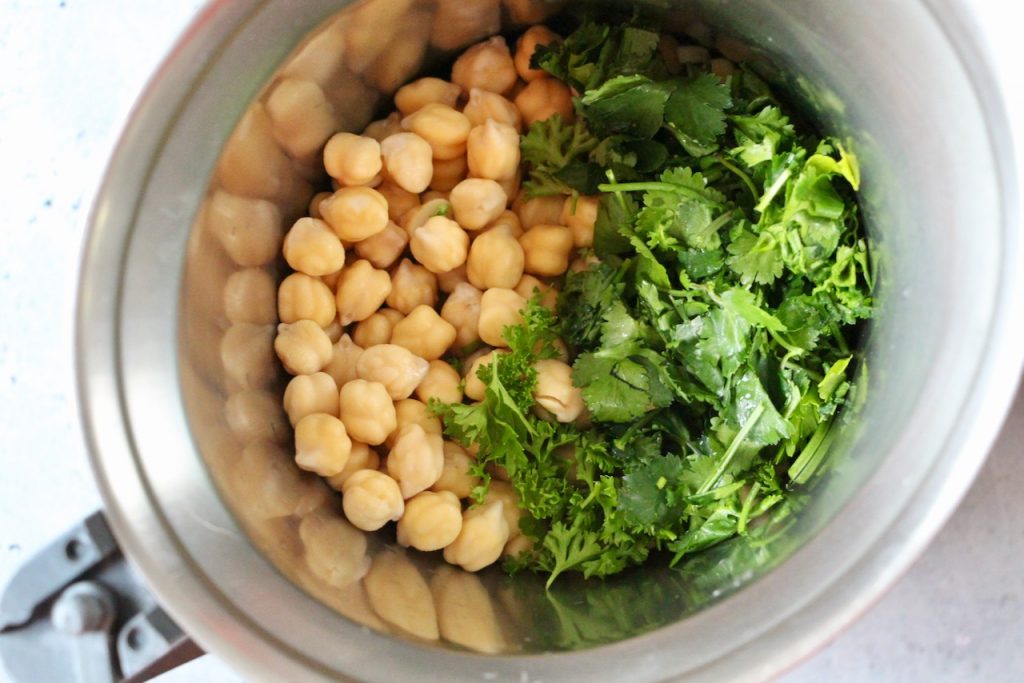 The best part: I got to make the recipe with Liam, my son, he shaped all the falafels himself, as a Chef!! Another great pleasure in the kitchen: share my passion with my children… Sorry for talking about my life… Let's go back to those falafels!!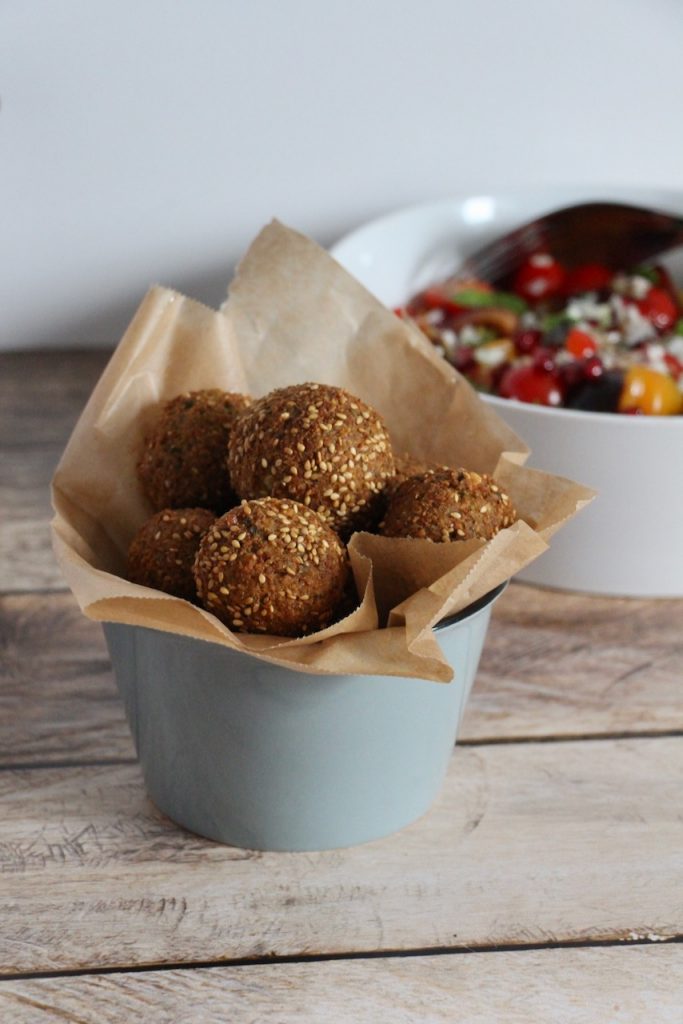 You can cook them in a frying pan or in the oven if you prefer. In such cases, my advices are the following:
– with a frying pan, make sure to put enough oil so that to have one centimeter. Go for a small pancake shape rather than a ball, otherwise your falafels may not be properly cooked.
– in the oven, spread oil on your dish, place your falafels and spread 2 tablespoons of oil. Then cook them for 25 minutes at 180 degrees. "Shake" your dish once or twice during cooking to get a uniform golden color.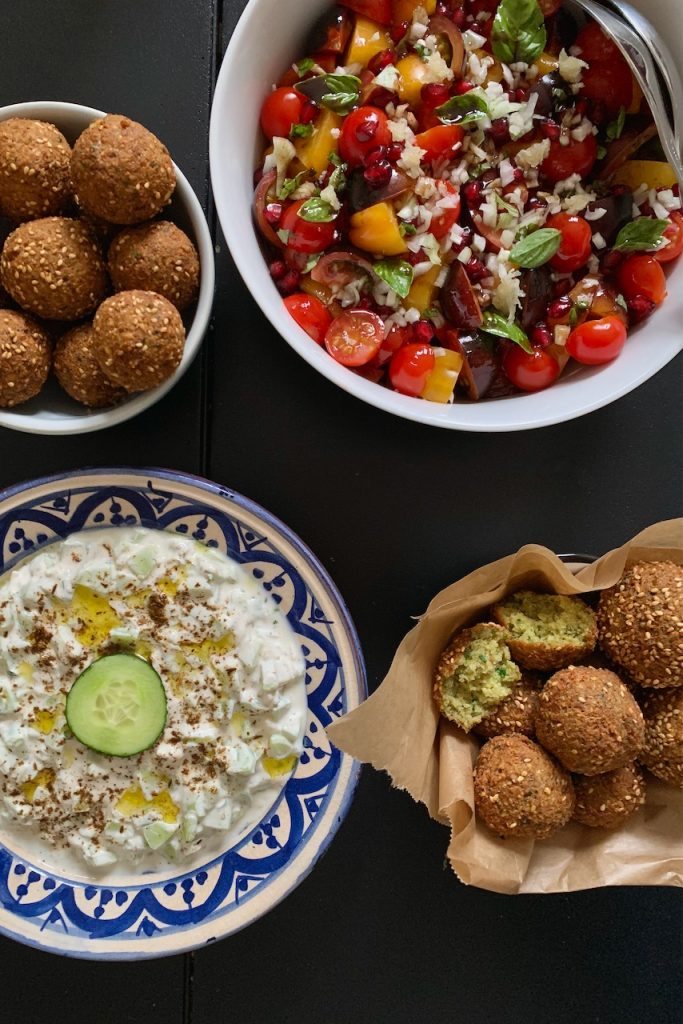 I served my falafels (well my son Liam's falafels!!!) with a cucumber raïta and a delicious tomato and pomegranate salad. It was perfect!!
Last advice (but the least): it is recommended to take dry chickpeas to make this recipe, which means starting the day before to soak the chickpeas overnight. With canned ones, you will get a sticky preparation, quite thick. Whereas with dry ones, your falafel texture will be super light.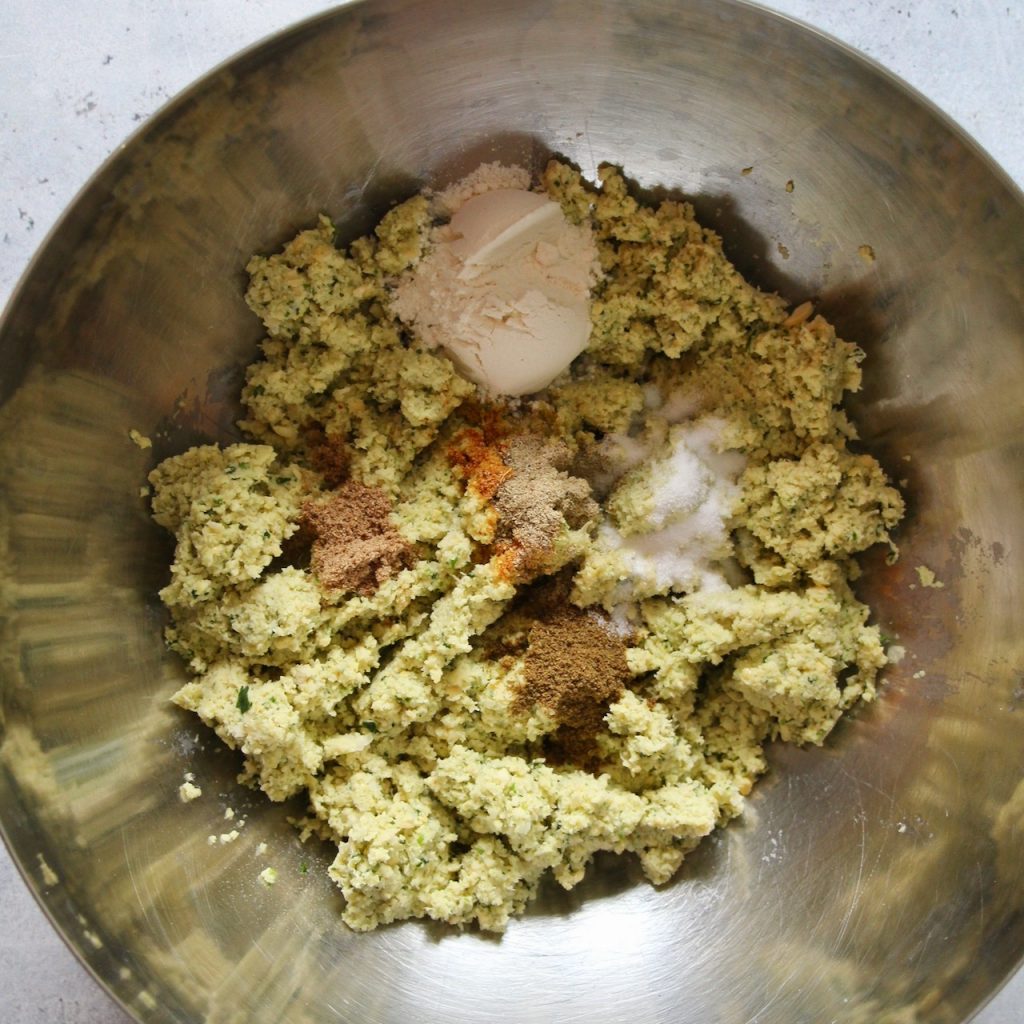 The utensils:
A blender or a Thermomix,
A large bowl,
An ice cream scoop (to get well shaped falafels)
And a fryer.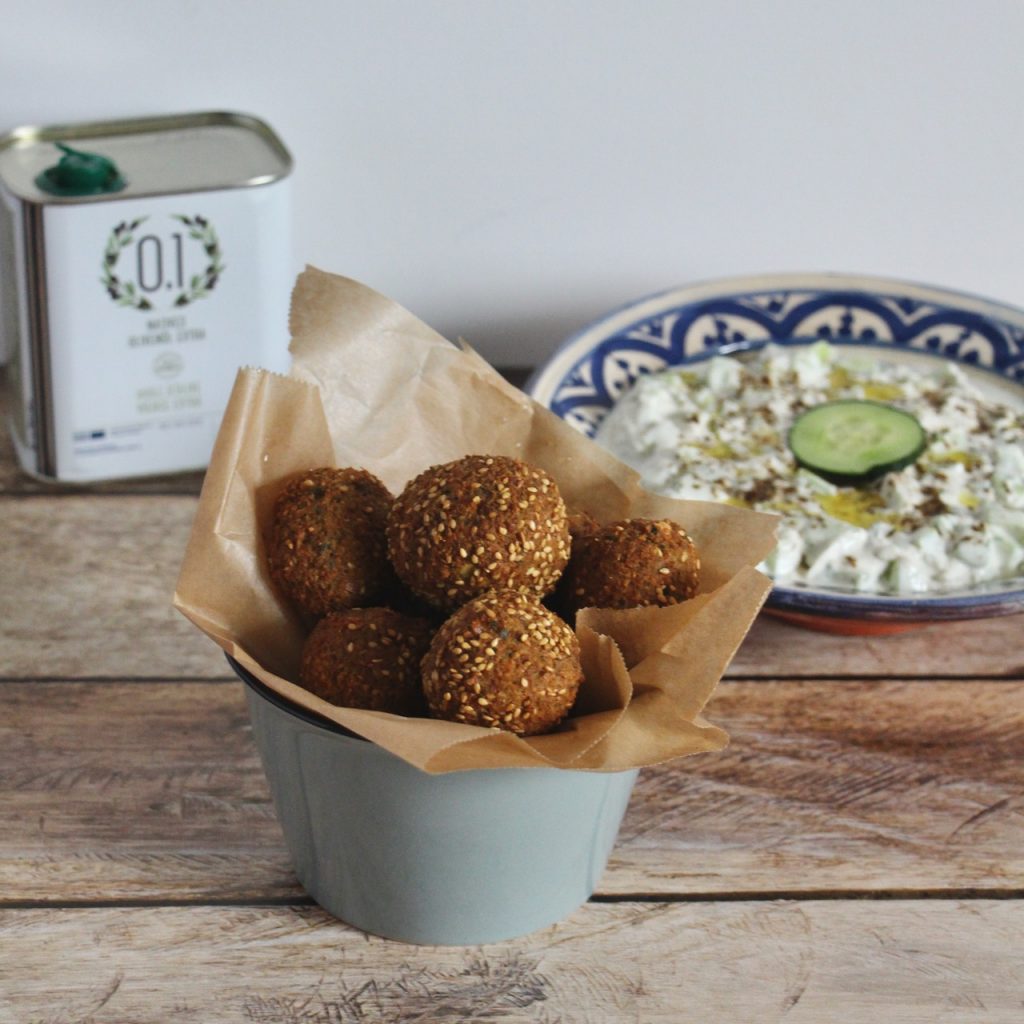 So now let's say thank you Yotam Ottolenghi and let's cook!
The recipe, Chef!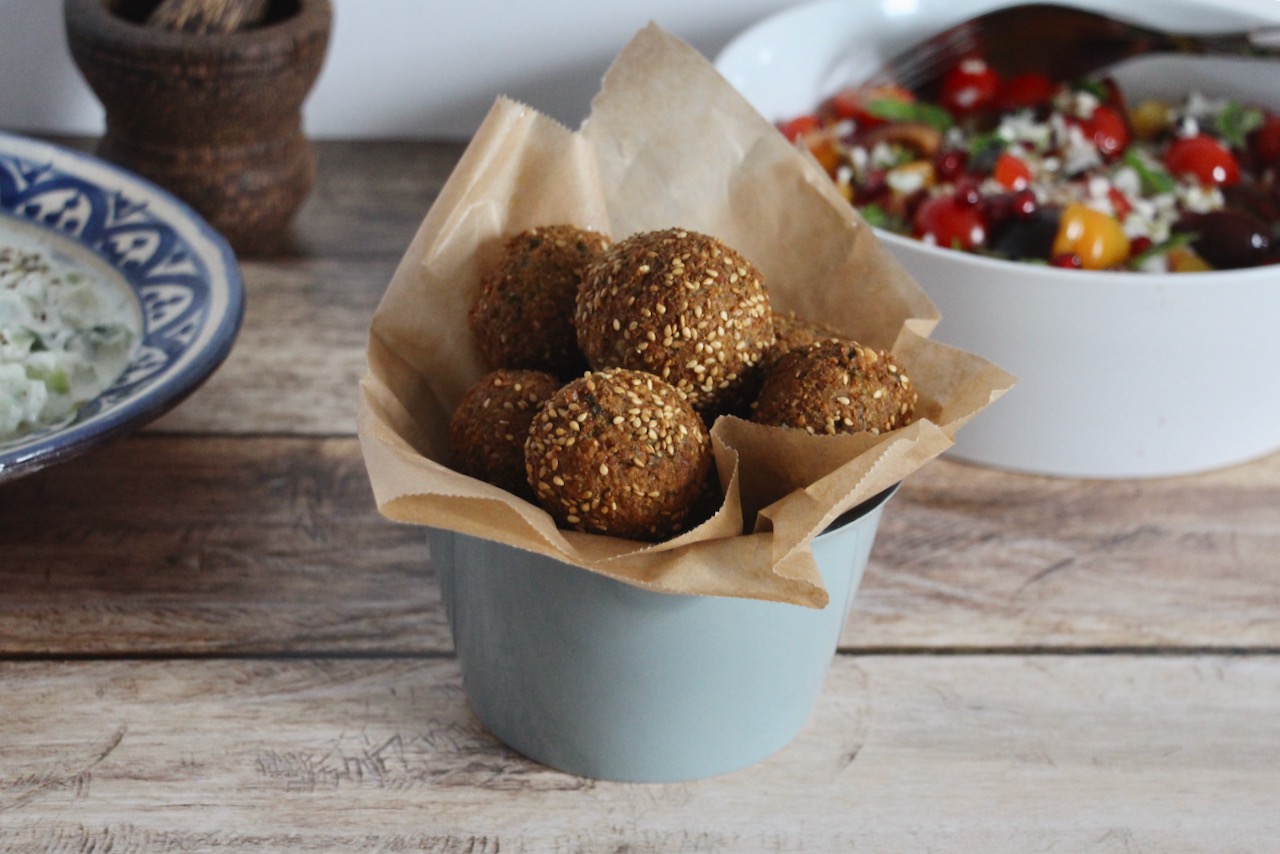 Print Recipe
Ingredients
250 g dry chickpeas
1 medium size onion
2 garlic cloves
4 parsley stalks
12 coriander stalks
1/4 teaspoon chilli pepper
1/2 teaspoon ground cumin
1/2 teaspoon ground coriander
1/4 teaspoon ground cardamone
1/2 teaspoon baking soda
1,5 tablespoons flour
3 tablespoons water
3/4 teaspoon salt
1 or 2 tablespoons sesame seeds
Oil for the fryer
Instructions
1
The day before, soak the chickpeas in a large volume of water.
2
The next day, rinse them, and put them in a blender.
3
Add the onion and garlic roughly chopped, add the herbs.
4
Mix until you get an homogeneous and thin mixture (help with a spatula if necessary).
5
Pour in a large bowl, add the spices, salt, flour, baking soda and water. Mix well.
6
Cover with a cling film and set aside in your fridge for one hour.
7
After one hour, heat the oil in the fryer at 170 degrees.
8
Shape balls with your ice cream scoop. Make sure they are properly compact.
9
Spread sesame seeds and fry them for 4 minutes. Your falafels should be golden.
Notes
Mint leaves should be great in it... I'll try soon.