Hello everyone!
Today I'm taking you home, my home in Alsace. I will introduce the Alsation meat fritters also know as fleischkiechles!!
So meat fritters is very common, you may have already eaten them a thousand times. It's a dish that you find in cuisines all over the world.
We know the famous American meatballs, keftas that we enjoy in a delicious couscous, fricadelles in the North of France and so many more!!
Here you dive deep into the typical Alsatian cuisine, with such special tastes! The key element of the recipe is the smoked pork belly which will give a delicious smoked taste.
The preparation is very easy and quick. I suggest here to shape them in fritters but you can also make meatballs (especially if you have young kids and if you have to keep small portions of food).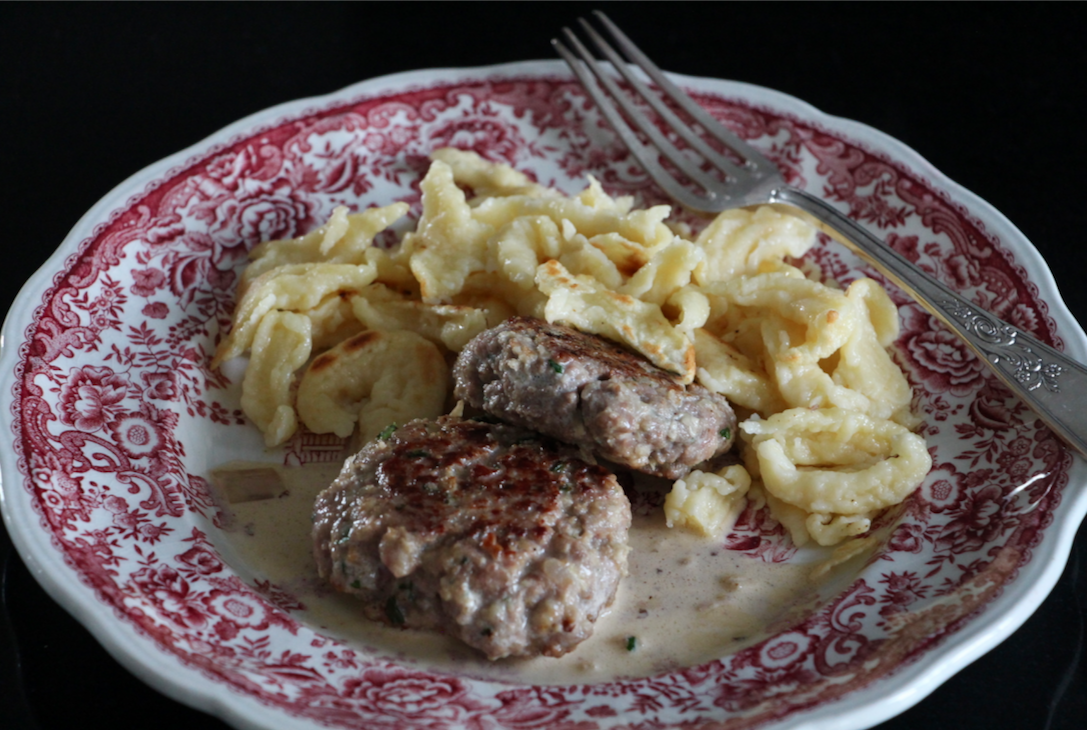 You can serve them just like that, maybe with a drop of mustard, or with cream as I do it here. In terms of sidedish, the obvious choice is spaetzles, the famous Alsation pastas. Or you can choose rice, homemade potato puree or steamcooked vegetables for instance.
But let's be honest, with spaetzles it is definitely the perfect combo… 😉
The utensils:
A blender, a hand mixer or a Thermomix
And a large frying pan.
No need to say more. Let's go to the kitchen now!
The recipe, Chef!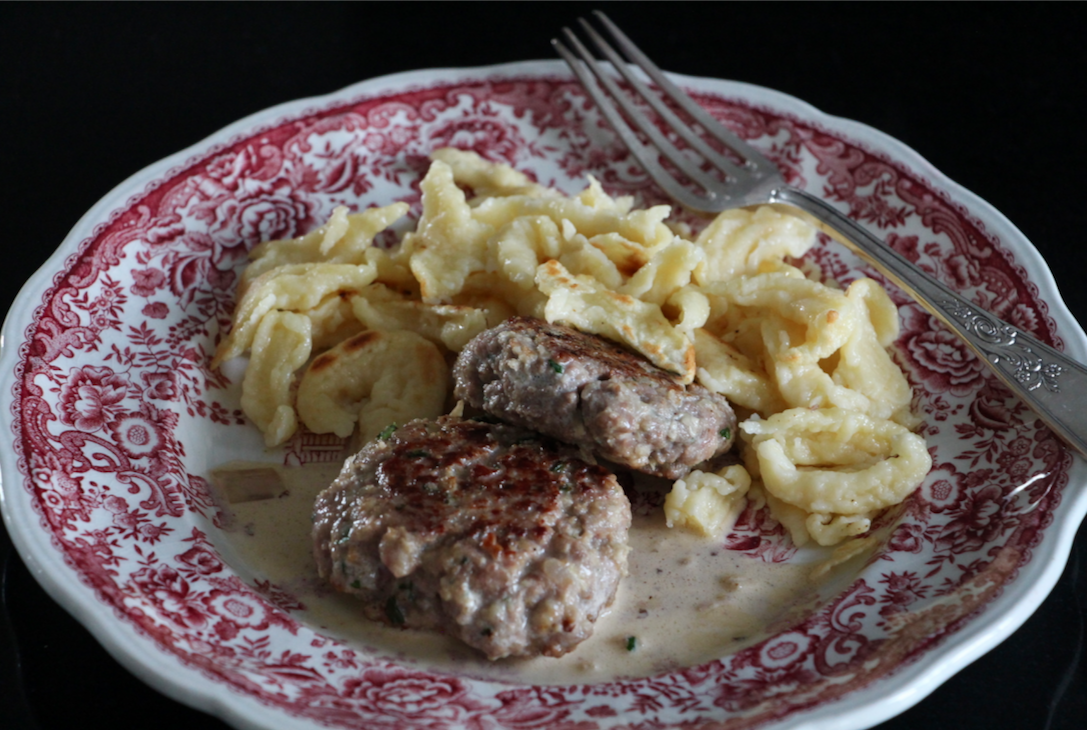 Print Recipe
Ingredients
1 onion
1 shallot
2 slices of smoked pork belly (around 150 g)
50 g dry bread
80 g milk
1 handful coriander
250 g minced beef
350 g minced pork
Salt
Pepper
Ground ginger
20 g butter
80 g cream
Instructions
1
Soak the bread in the milk.
2
Mix the onion, the shallot, the pork belly cut in pieces and the coriander (10 seconds speed 10 with your Thermomix).
3
Mix the whole mixture with both minced meats and soaked bread.
4
Season with salt, pepper and ground ginger.
6
Melt the butter in a large frying pan.
8
Lower the heat and pour the cream, cook 2-3 minutes. Adjust seasoning.
Notes
The original recipe is with parsley but I love coriander ...