Hello my friends!
I you are looking for a girly pastry, for a beautiful birthday cake for instance, you have to make a Ruby chocolate ganache.
Let me share the recipe with you!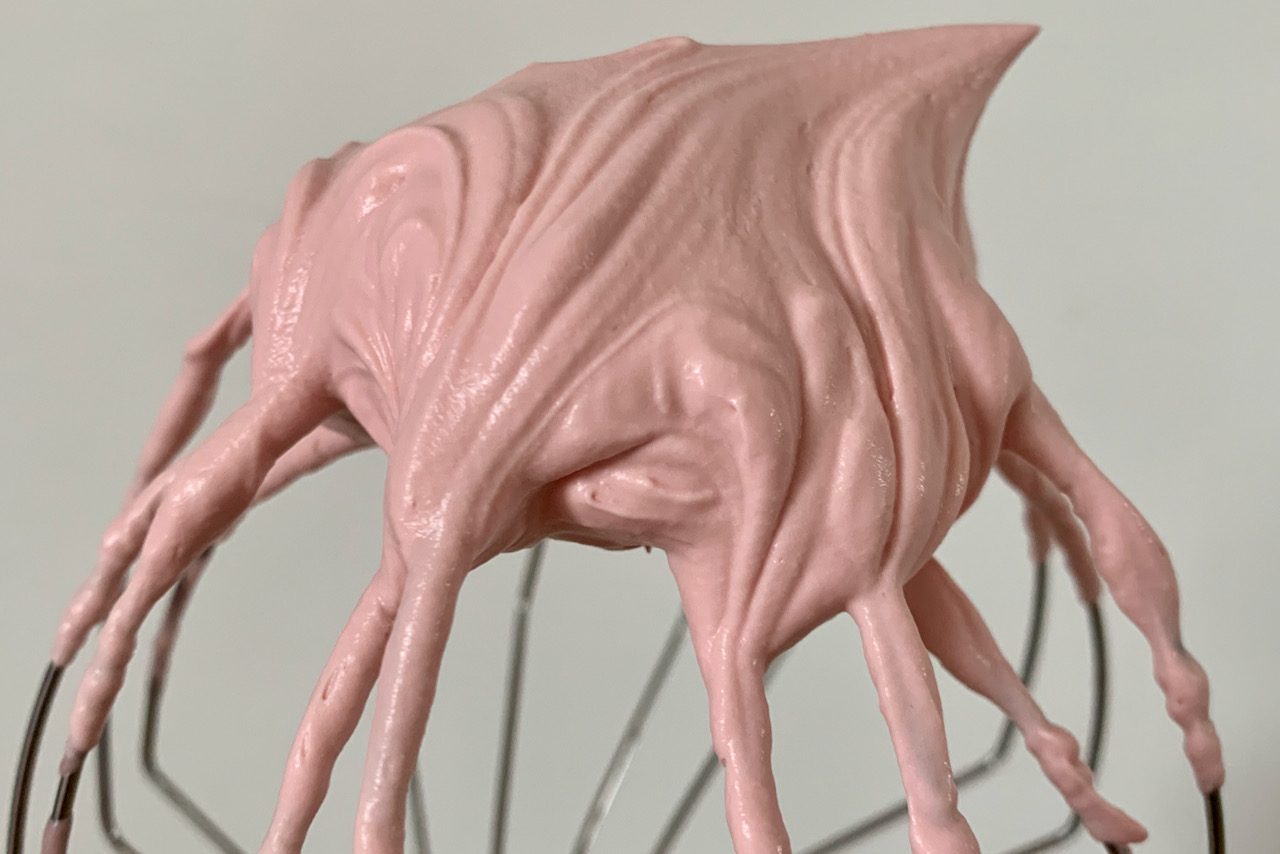 Print Recipe
Ingredients
100 g Ruby chocolate

50 g + 150 g cream

1 teaspoon of honey (5 g)
Instructions
1
Pour the 50 g of cream and the honey in a saucepan.
2
Heat until it boils. Stop heating immediately.
3
Add the ruby chocolate, leave 1 or 2 minutes.
4
When the chocolate is melted, mix.
5
Add the 150 g of cream, mix again until smooth and homogeneous.
6
Place a clingfilm directly on the mixture so that there's no air remaining.
7
Set aside in your fridge for the night (or at least 4 hours).
8
The next day, place the bowl and whisk in your freezer for a few minutes.
9
When the bowl is cold, pour the cream inside and whisk for a few minutes. You should get a firm and compact ganache.
10
Garnish immediately your cake, number cake, ...