What if we baked a good afternoon snack? Something simple, but amazingly efficient? What if it was without butter? (the situation is still very tense in many of the French supermarkets on this matter).
So if we were to bake such sweet treat, I would recommend the zebra yoghurt poundcake. A delicious yoghurt poundcake with a perfectly balanced dose of cocoa! And that's it!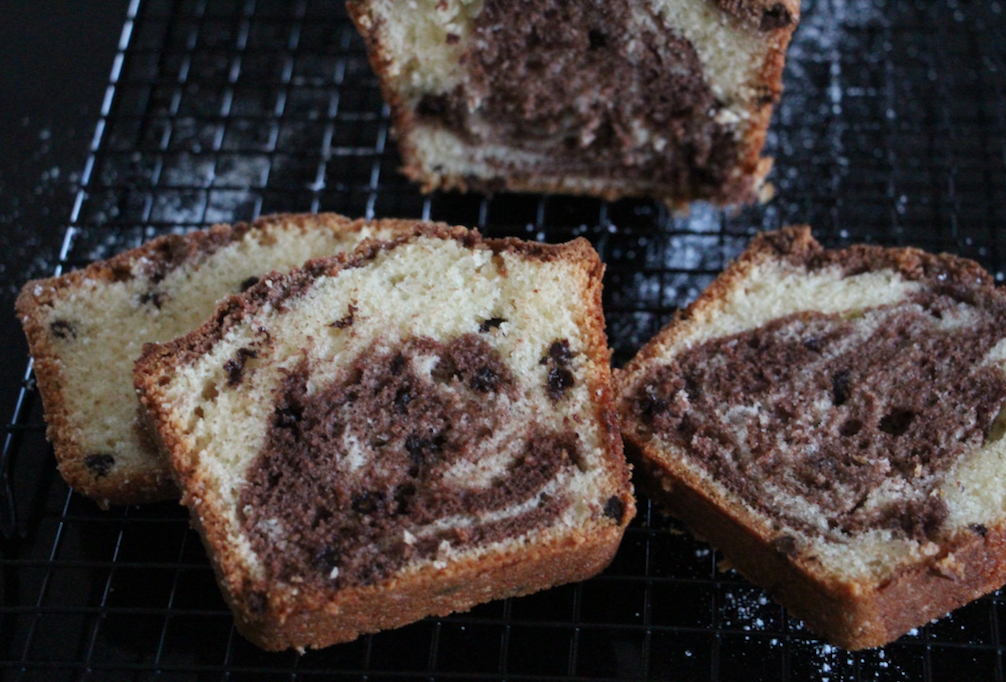 And if you don't eat it entirely in the afternoon, please know that 1) You can keep it a few days (with an aluminum foil on the slice) and 2) it's a delight for breakfast!
I think I won't describe anymore how great this zebra yoghurt cake is. Let's do this! Bring it on! The recipe, Chef!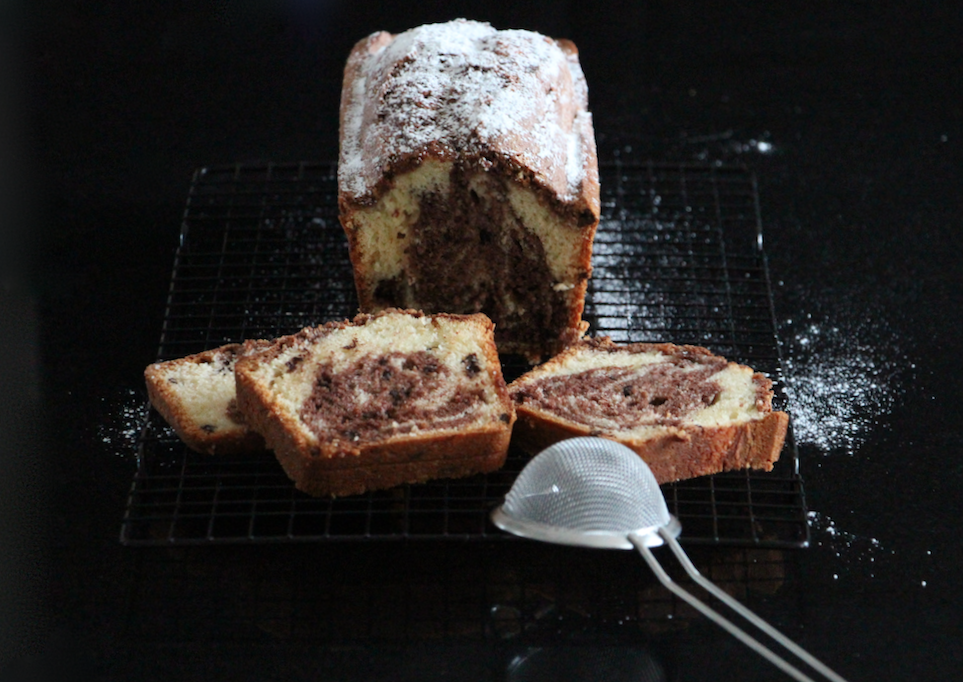 Print Recipe
Ingredients
125 g plain yoghurt
115 g sunflower oil
270 g sugar
280 g flour
10 g baking powder
25 g cocoa (no sugar)
3 eggs
Iced sugar
Instructions
1
Preheat your oven at 160 degrees.
2
If you have a food processor (KitchenAid, Thermomix, ...), put all the ingredients except the cocoa in the bowl and mix at medium speed for 30 secondes.
3
If you don't have a food processor, mix the yoghurt with the oil and sugar.
4
Add the flour and baking powder.
5
Add the eggs, ons by one.
6
Pour half of the batter in a bowl and add the cocoa. Mix.
7
Pour half of the non-chocolate pastry in your buttered mold, then half of the chocolate pastry.
9
Take a knife and go back and forth in the length of the mold to mix lightly the mixtures.
11
At the end, check if your cake is baked enough with a knife.
12
Unmold and let cool down on a grid.
13
Spread iced sugar for decoration.
Notes
You are of course allowed to add chocolate chips if you wish ... 😉