Hey guys ! I'm such in a hurry to share this amazing recipe that I won't translate my French post …
I just can't wait !!
The recipe, Chef !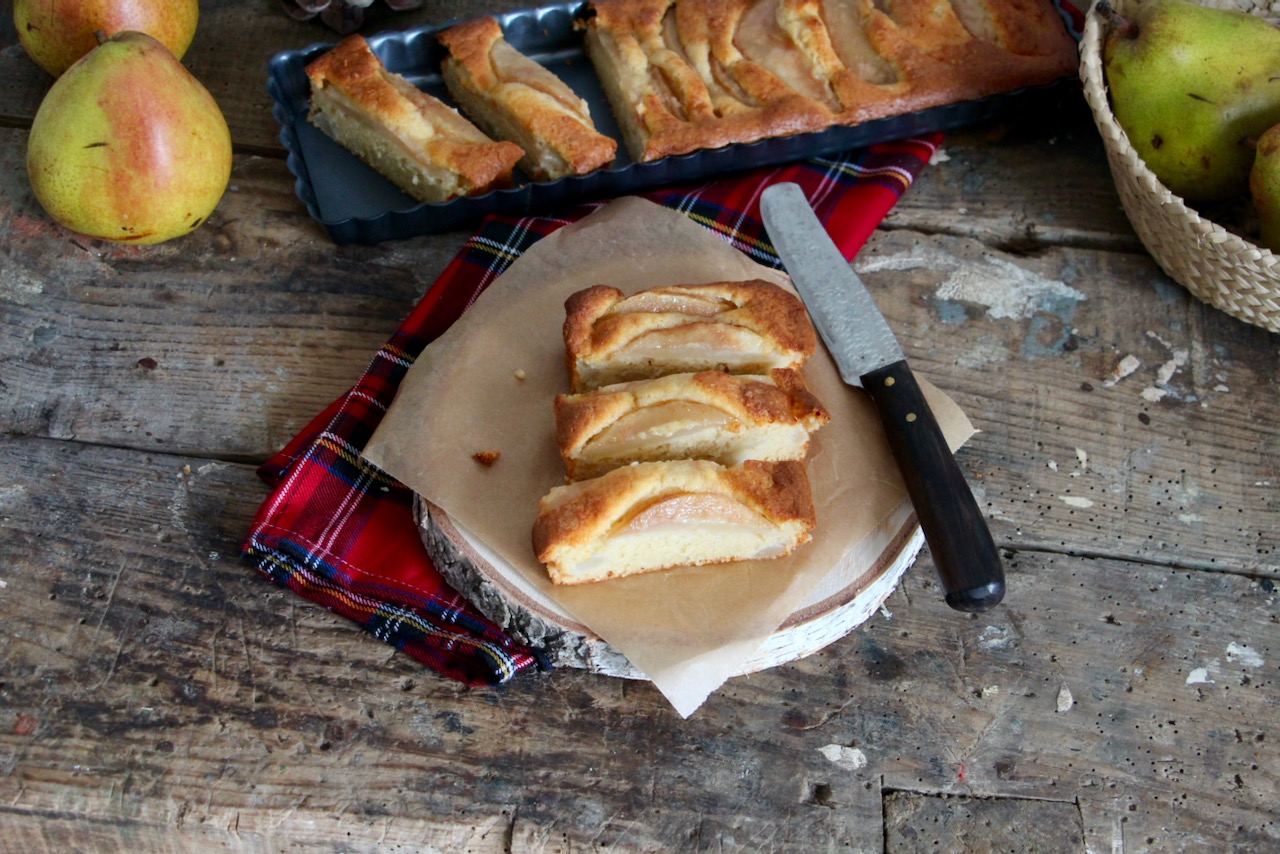 Print Recipe
Ingredients
2 pears
60 g butter
160 g all purpose flour
70 g almond powder
70 g brown sugar
10 g baking soda
1/4 teaspoon flower salt
150 g Greek yogurt
1 tablespoon cream
2 large eggs
2 tablespons Rhum (or orange blossom extract)
1 tablespoon brown sugar
Instructions
1
Preheat your oven at 180 C / 355 F degrees.
2
Melt the butter in a sauce pan and cook at medium heat until the butter gets golden. Set aside.
3
Pour the flour, almond powder, 70 g brown sugar, baking soda and flower salt in a large bowl. Mix.
4
Add the yogurt, cream, the 2 egg yolks and Rhum. Mix.
5
Add the butter and mix some more.
6
Whisk the egg whites until firm and foamy.
7
Add 2 tablespoons of eggs whites to the batter and mix well. Add the rest of eggs whites and mix gently with a spatula.
8
Peel the pears. Cut one in cubes, the other one in slices.
9
Add the cubes to the batter. Mix and pour in your buttered mold.
10
Place the slices of pear on top.
11
Spread the tablespoon of brown sugar.