Hi Foodies !
If I had to name one super easy dessert, it would definitely be the fruit crumble. I love this dessert whatever the fruits I put in. Apples, pears, apricots, plums, nectarines, mixed fruits… it's always a delight!
And even if I bake this recipe all the time, I always need to check the exact quantities of sugar, butter and flour to bake my crumble. So I thought, if I need to check each time, maybe you do too… Hence the recipe today! 😉
As far as I'm concerned, I enjoy the fruit crumble lukewarm, maybe with a nice scoop of vanilla icecream… Maybe… At room temperature works for me too though!!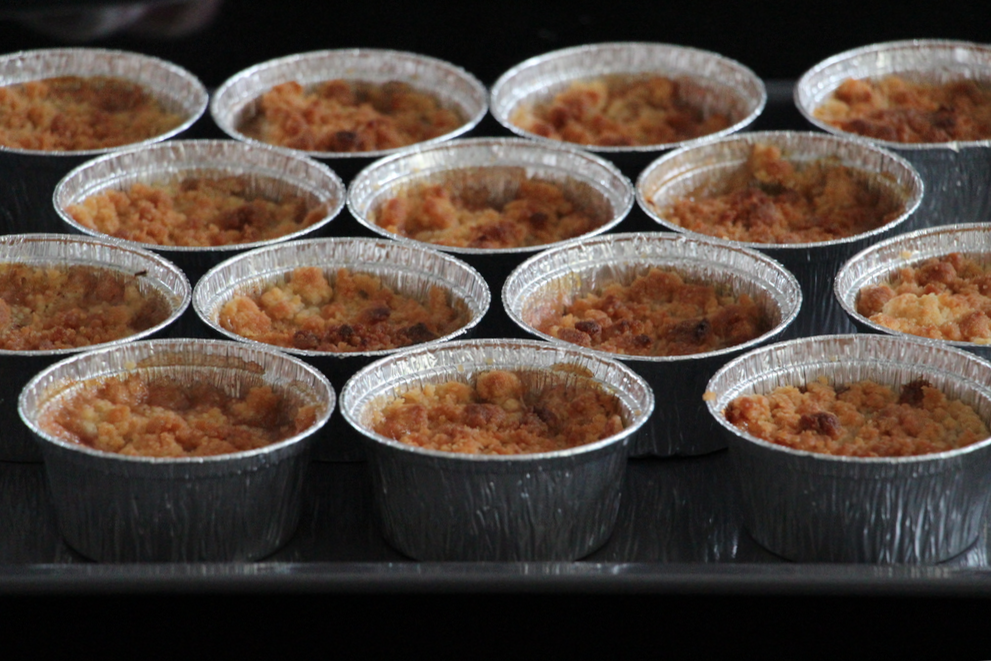 My favorite fruits for crumble are pears, apricots and "quetsches" (some kind of plum we grow in Alsace), which is a good thing! I can enjoy fruit crumble all year long! What about you? What's your favorite?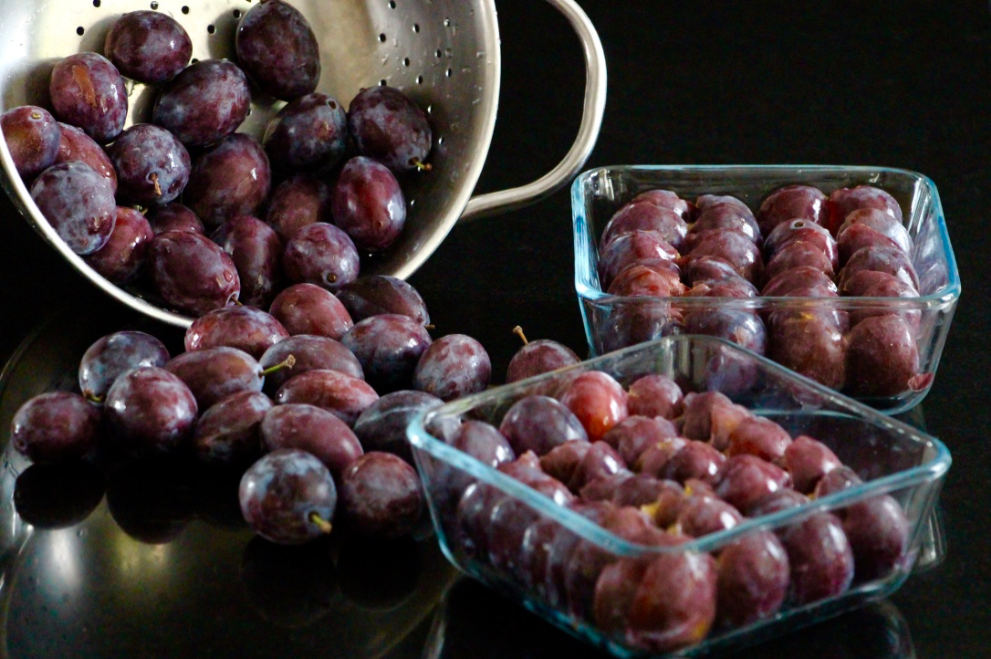 My kids love it whit apples and chocolate chips (yes we do have the same addicition to chocolate!! There must be some genetic explanation here!! 😉 ).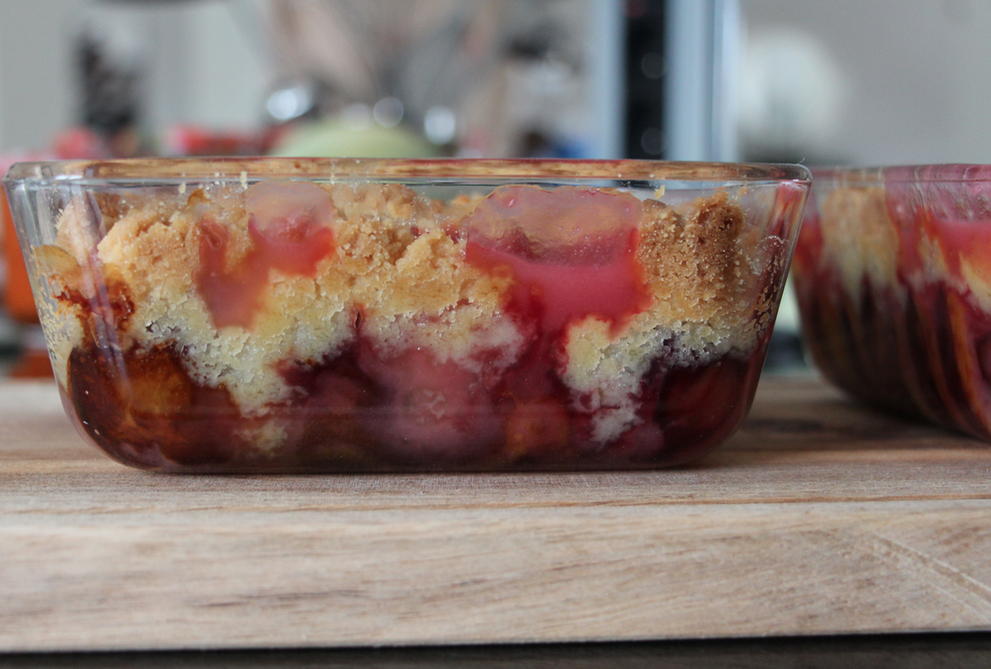 You can make a few variations according to your tastes: add cinnamon with pears or apples, add 25 g of hazelnut powder or almond powder to the crumble batter when you bake a plum crumble for instance. Don't hesitate to share your ideas!
Now, no need to discuss more, we want crumble. The recipe, Chef !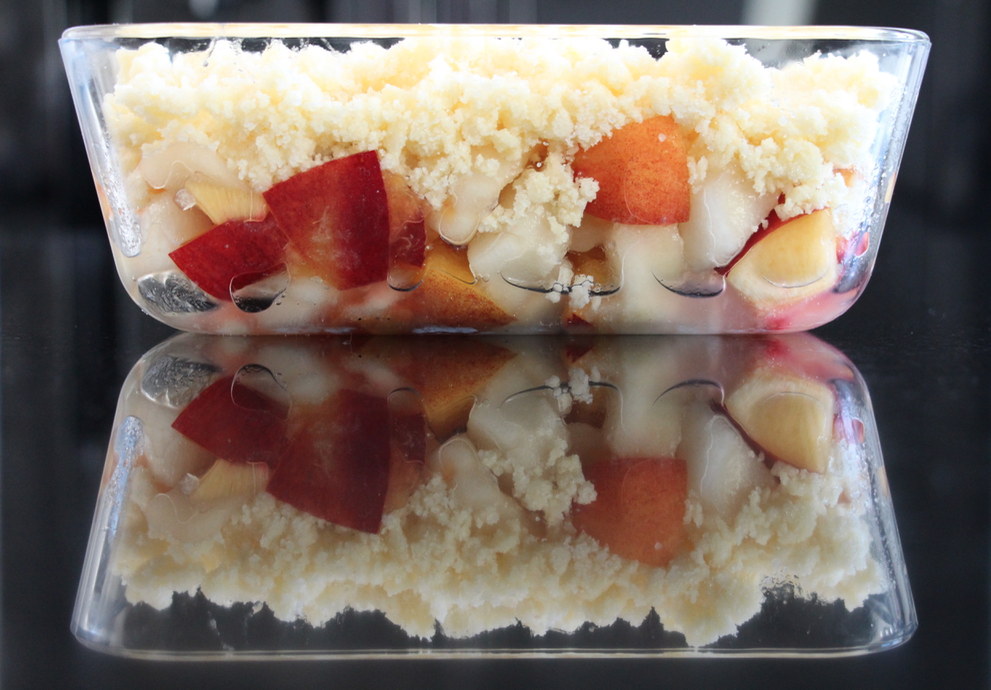 Print Recipe
Ingredients
800 g fruits ready to be used (peeled, seeded, pitted)

120 g butter at room temperature

175 g sugar

150 g flour

Optional: cinnamon, hazelnut powder, almond powder, chocolate chips...
Instructions
1
Preheat your oven at 200 degrees.
2
Set your fruits cut in 2 cm pieces in your oven dish.
3
Mix the butter, sugar and flour until you get a sandy mixture. (I use my hands to do so, but you can also do it with a fork or a small spatula)
4
Crumble the mixture over the fruits.
5
Bake for 30 to 35 minutes.
Notes
If you put hazelnut or almond powder, I recommend to put only 125 g of flour.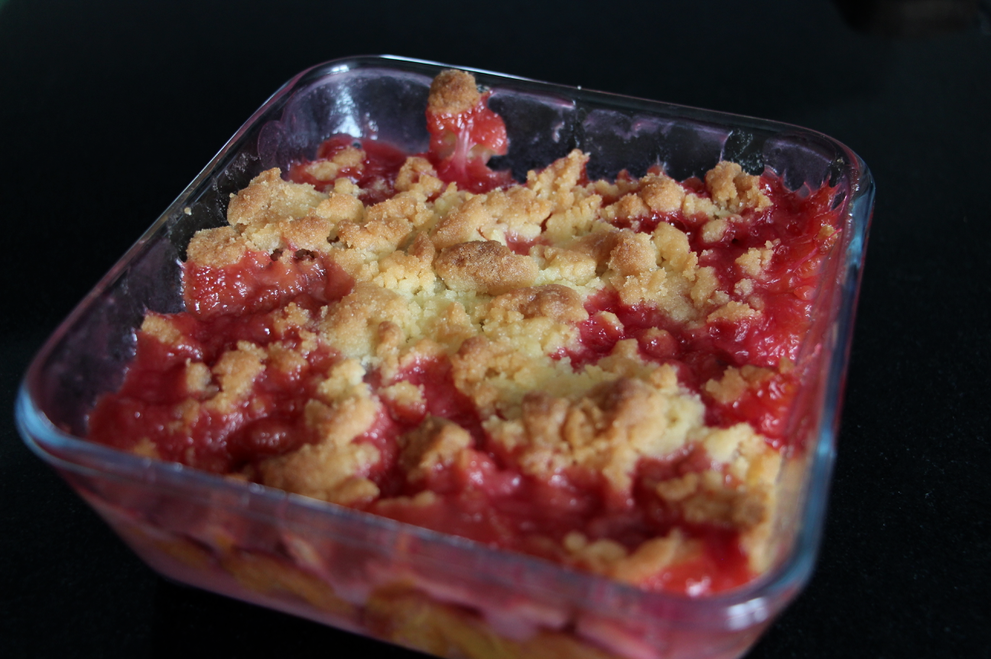 Enregistrer
Enregistrer
Enregistrer