Did you once tell yourself that you always cook the same vegetables ? Did you once look for a recipe that would sublimate a side dish, for a celebration meal for instance? Well, I have the solution you're looking for, and it seems that I'm right on time since Christmas is coming. Tadaaa!!! Here is the fennel by Pierre Gagnaire!
The recipe I'm about to introduce is simple, it requires healthy products, it's almost a no fat dish and the taste is just delicious! I found it in the cook book "La cuisine des 5 saisons" (literaly "5 season cooking"), a book that gives you family recipes and that proves once again the generosity in the Chef Gagnaire's cooking.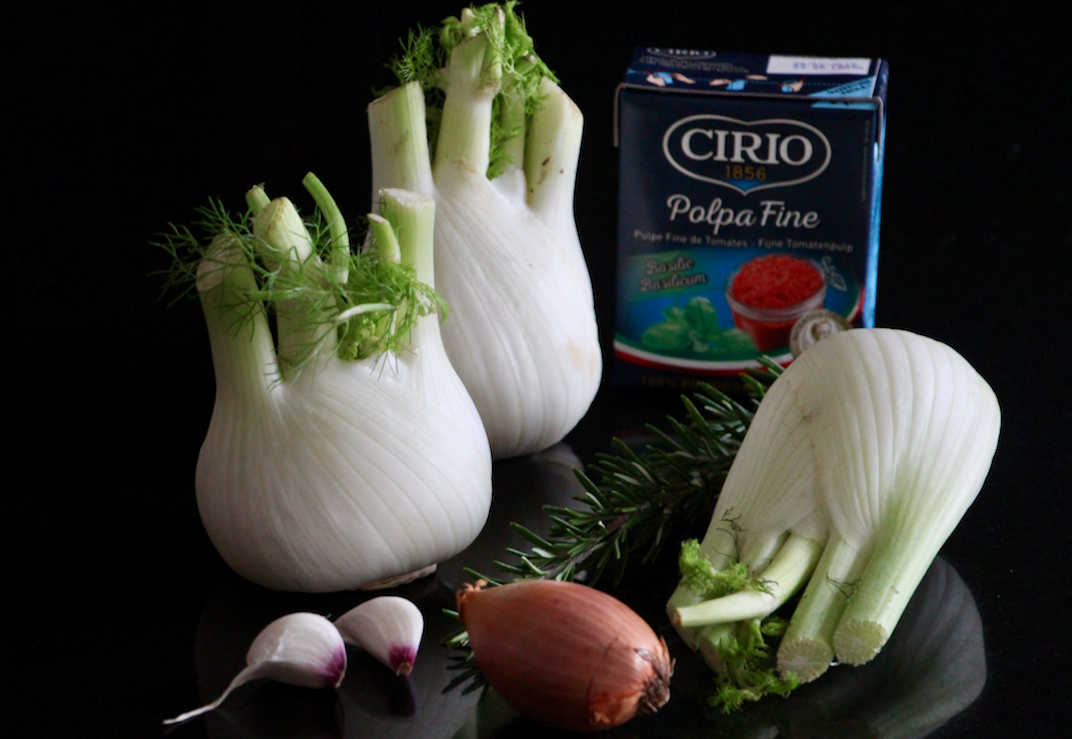 You need fresh tomatoes for the recipe. Since we are not really deep into the tomato season, I prefered to use tomato pulp form the brand Cirio. It was perfect!
If your children (or sweetheart 😉 ) are reluctant to eating fennel, try this recipe and tell me about it! The fennel is almost candied, it melts in the mouth… Yummy!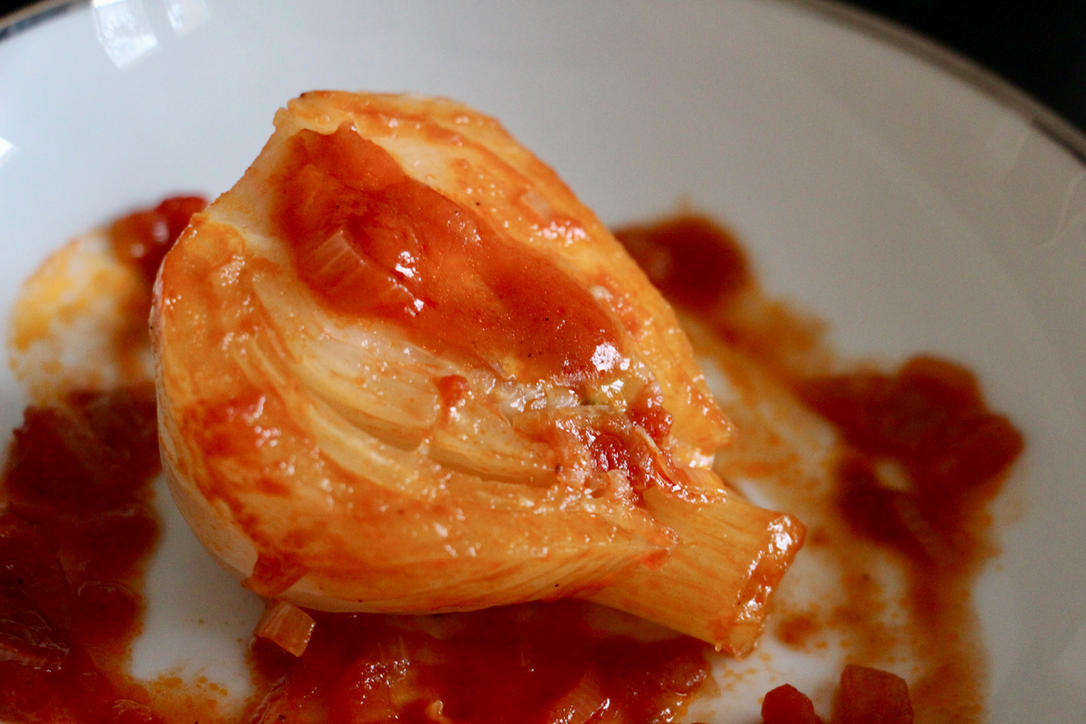 You can serve this side dish with white meat for instance. I like the combo with large veal ribs slowly cooked in the oven. It's so good!
Okay now! Let's do this! The recipe, Chef!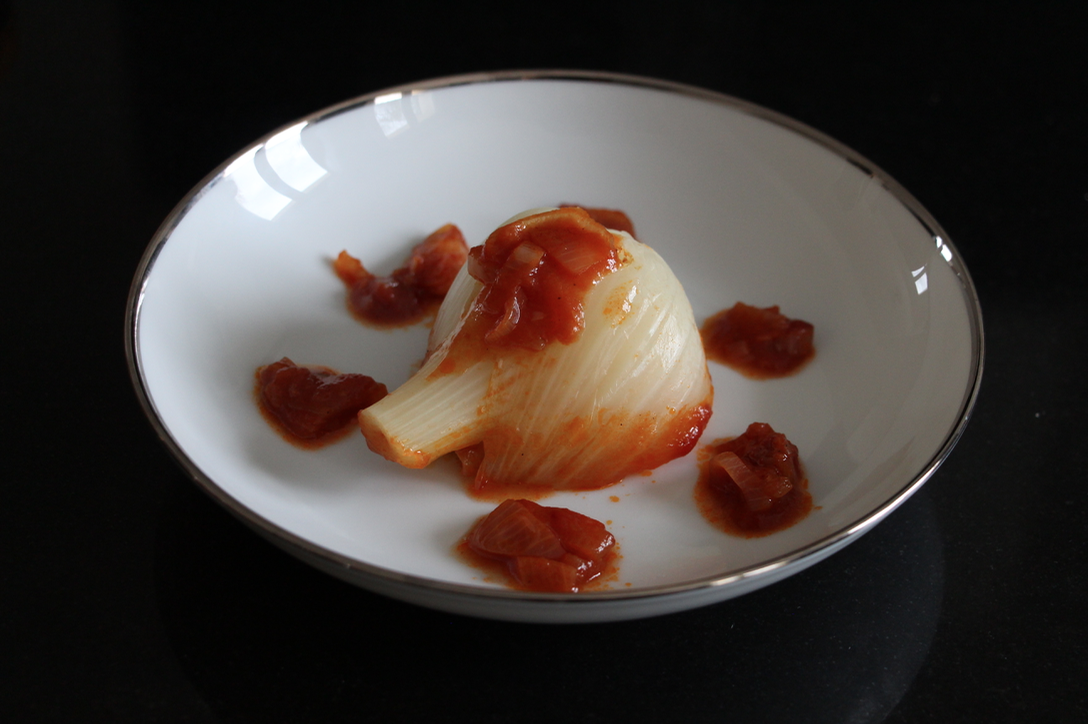 Print Recipe
Fennel by Pierre Gagnaire
Ingredients
3 fennels

2 minced shallots

2-3 tomatoes or 200 g tomato pulp

2 cloves of garlic

Rosemary

Olive oil

Salt

Pepper
Instructions
1
Cook the fennels cut in two in salted boiling water for 10 minutes.
2
In the meantime, cook the shallots with a table spoon of olive oil in a saucepan.
3
When the shallots turn to a golden color, add the tomatoes or tomato pulp, the minced garlic and rosemary.
4
Add salt and pepper, let cook with cover at low heat. You should get a compote consistency.
5
Preheat your oven at 180 degrees.
6
Pour the tomato mixture in a gratin dish and place the fennels on top. Cover with an aluminium sheet.
7
Cook for 40 minutes to 1 hour.
Notes
The cook time will depend on your fennel size. Check with a knife if it's well cooked.