I love meringues!! I bake them very often, I combine them with other desserts too… And mostly, I love that I can have fun with meringues, I can let go my imagination, my creativity.
So today, I will explain the step by step to make multicolour meringues.
Let's start with the beginning, shall we… 😉
You always need the 3 following ingredients: egg whites, sugar and ice sugar. Same weight for each of them. I f you want to have enough batter for 4 colours, you will need at least 100g of each.
Whip strongly the whites. When they get foamy, add the sugar in 3 times. When you get a very firm mixture, add the ice sugar with a spatula. Mix gently, you don't want to damage the meringue.
Then, you can play!!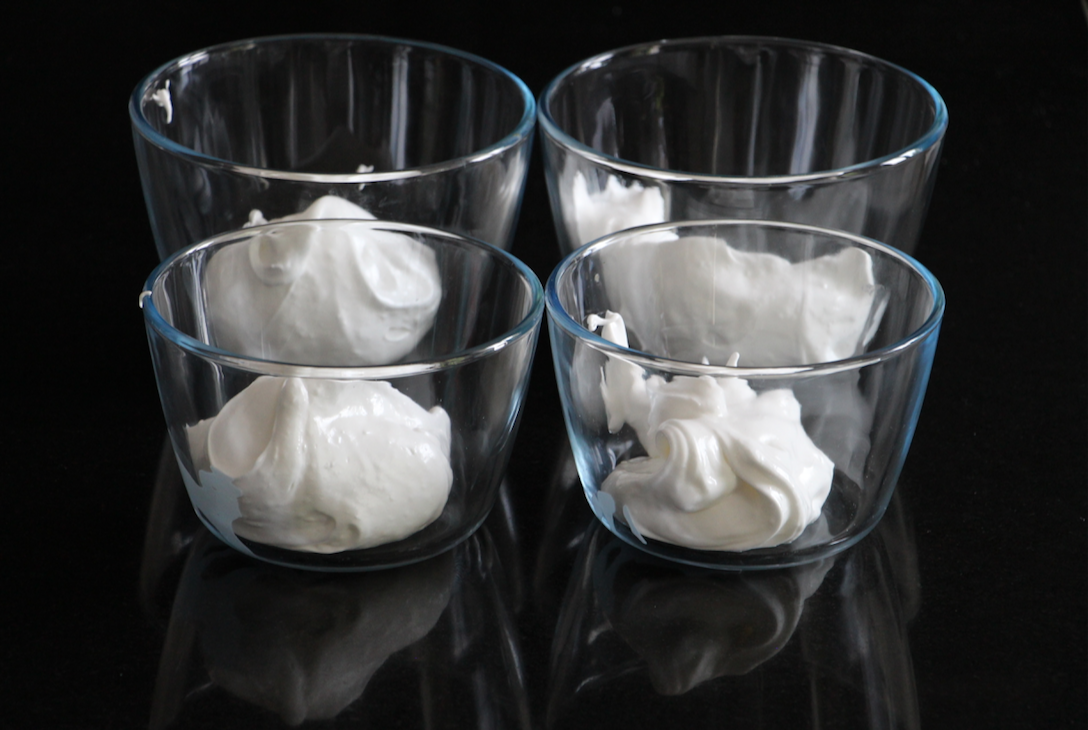 Place the meringue in 4 bowls.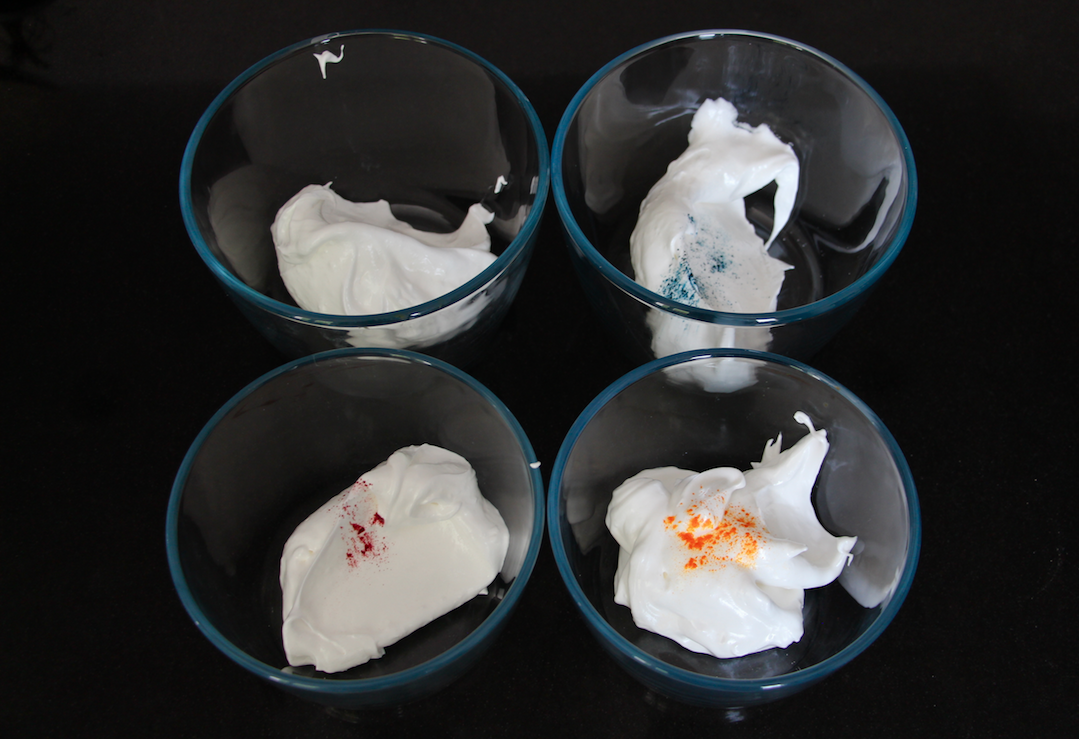 Add powder food coloring. I use a knife to spread just a pinch (you can adjust later).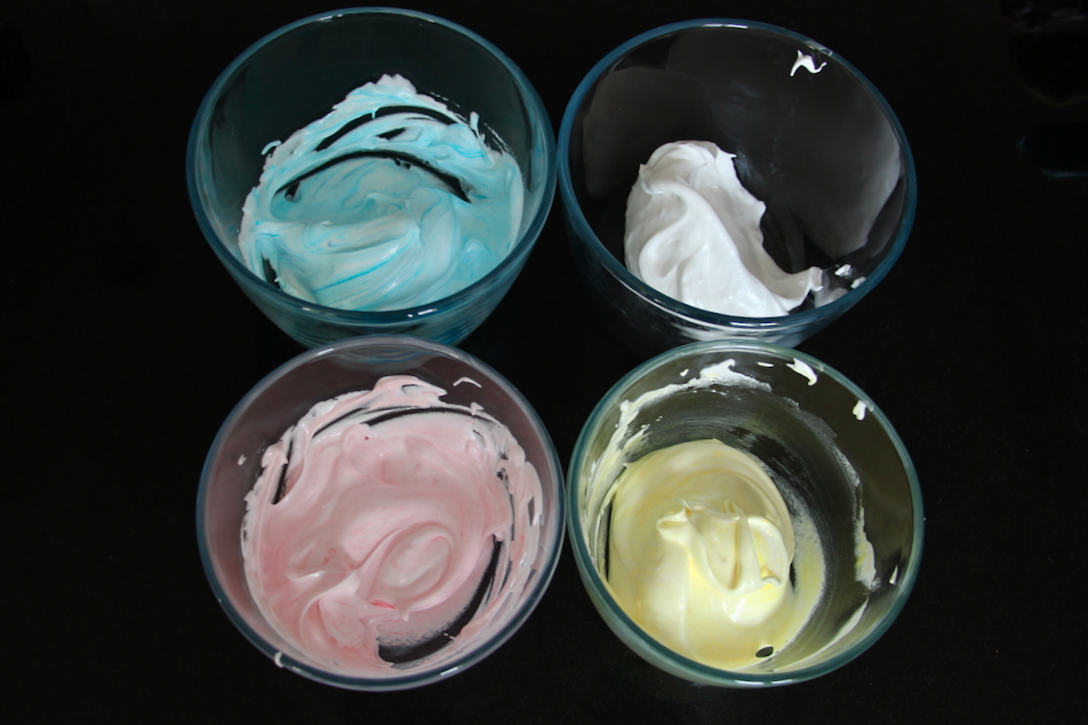 Mix gently, again you don't want to damage the meringue. At this point, you can add food coloring if you want more color.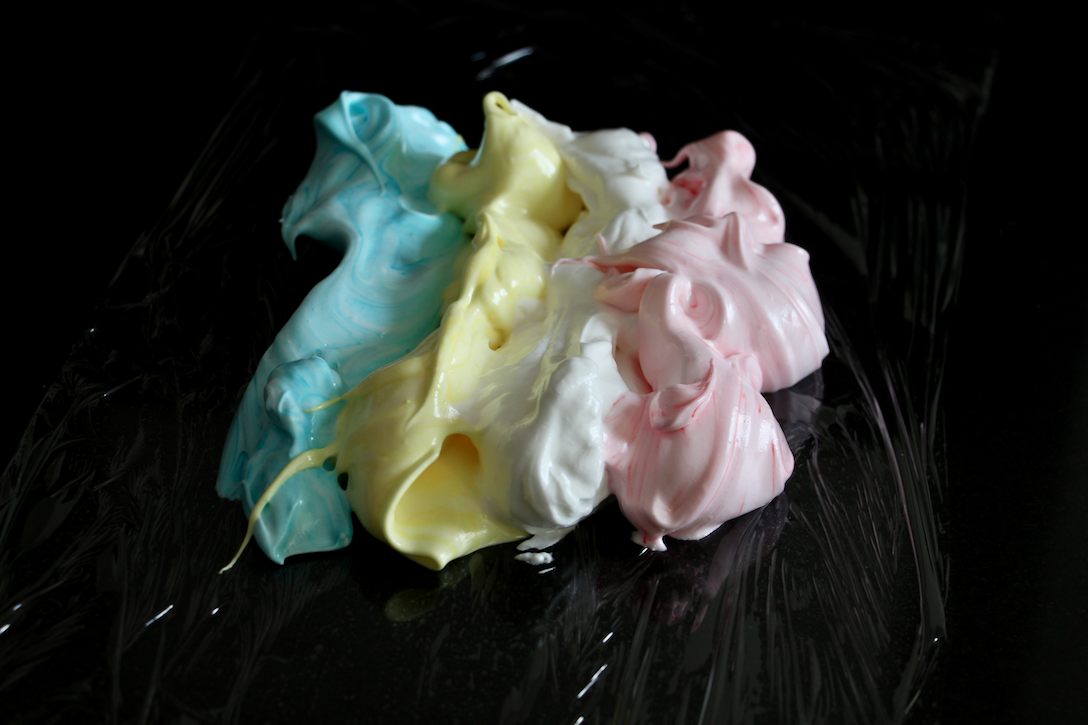 Place a cling film on your working station and place the 4 meringue preparations in line. You can also use one cling film per color and make 4 seperate flanges.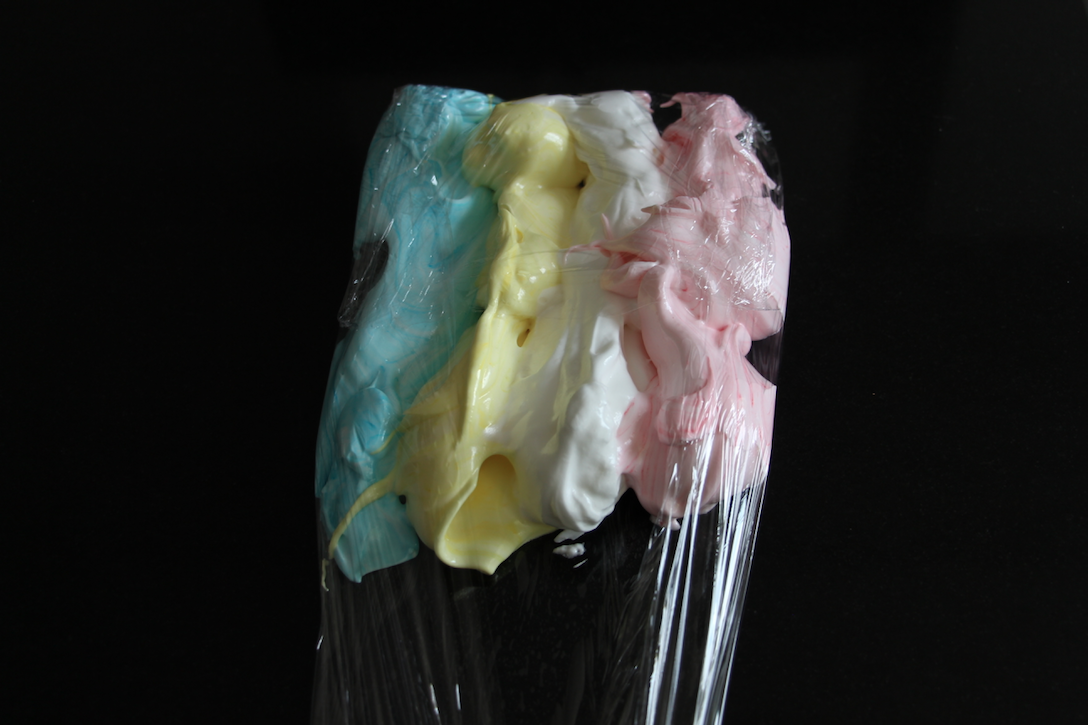 Wrap with the cling film.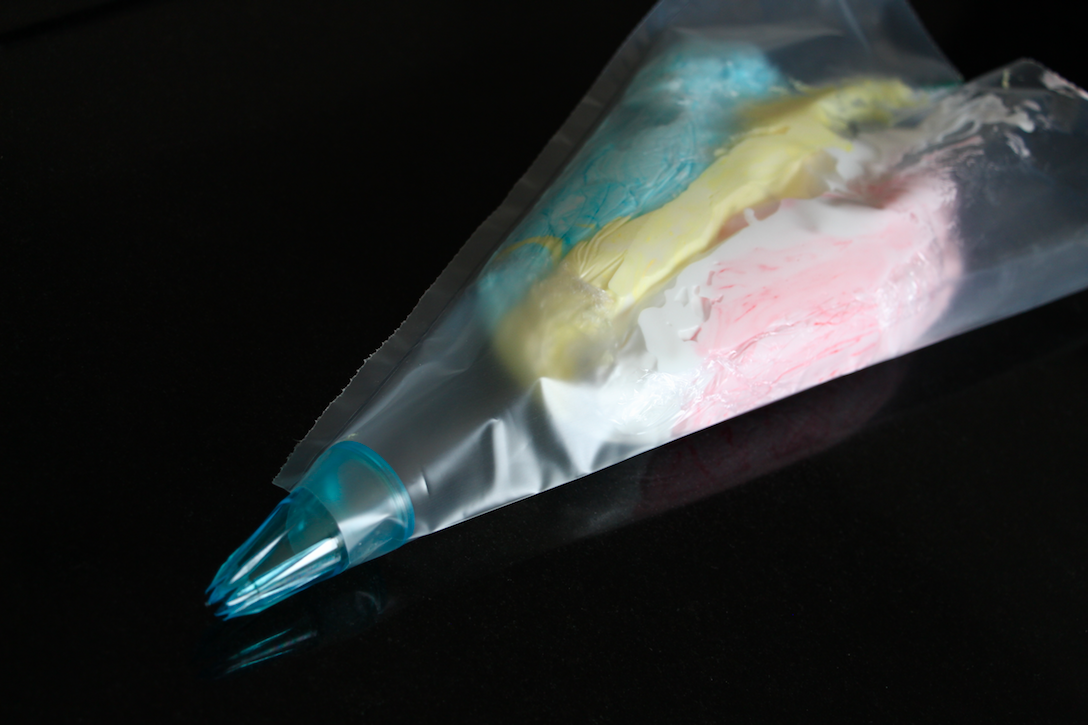 And place it inside the piping bag with its nozzle. If you chose to make 4 flanges, place them side by side in the piping bag.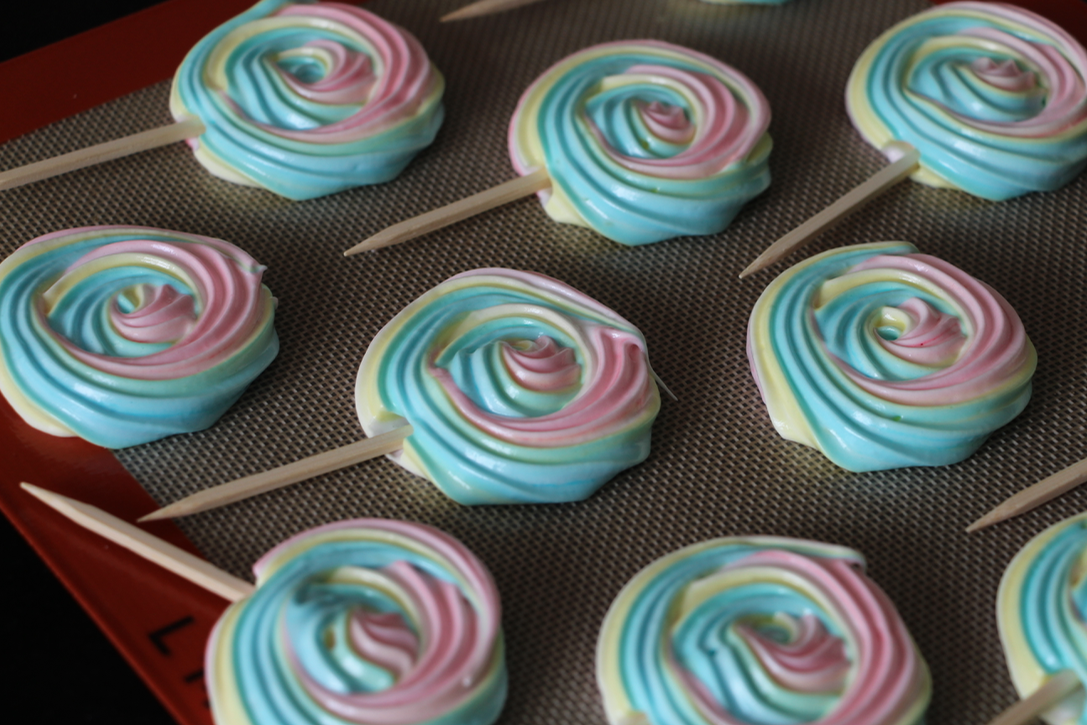 After that, enjoy and have fun!!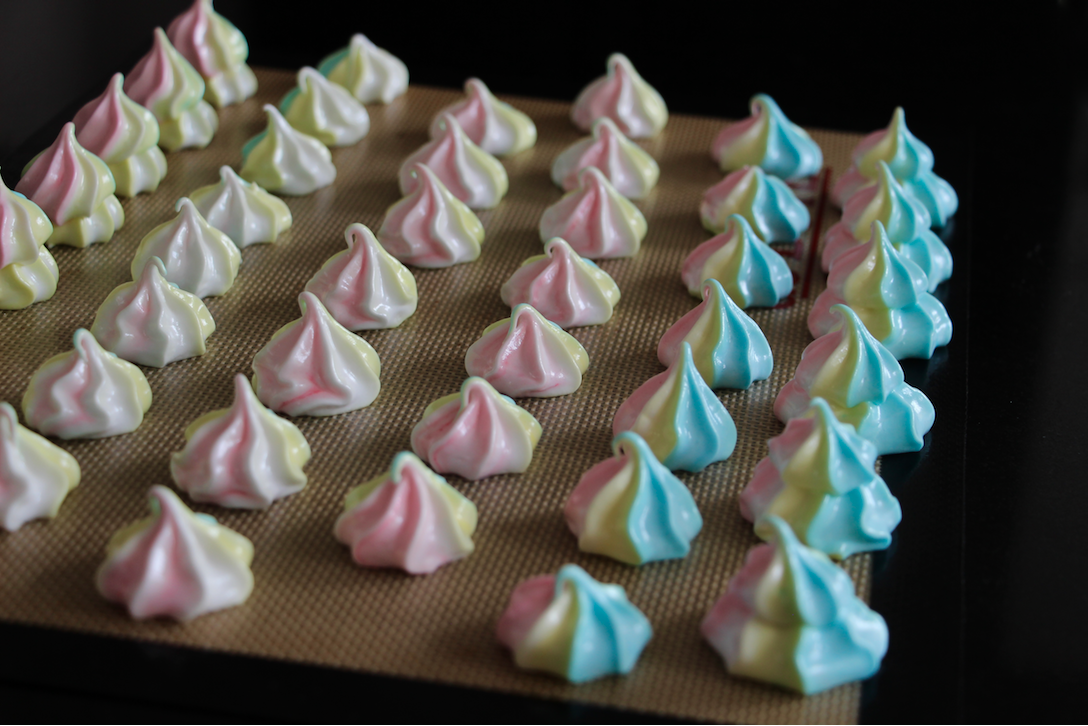 Don't you think it would look lovely on a buffet table…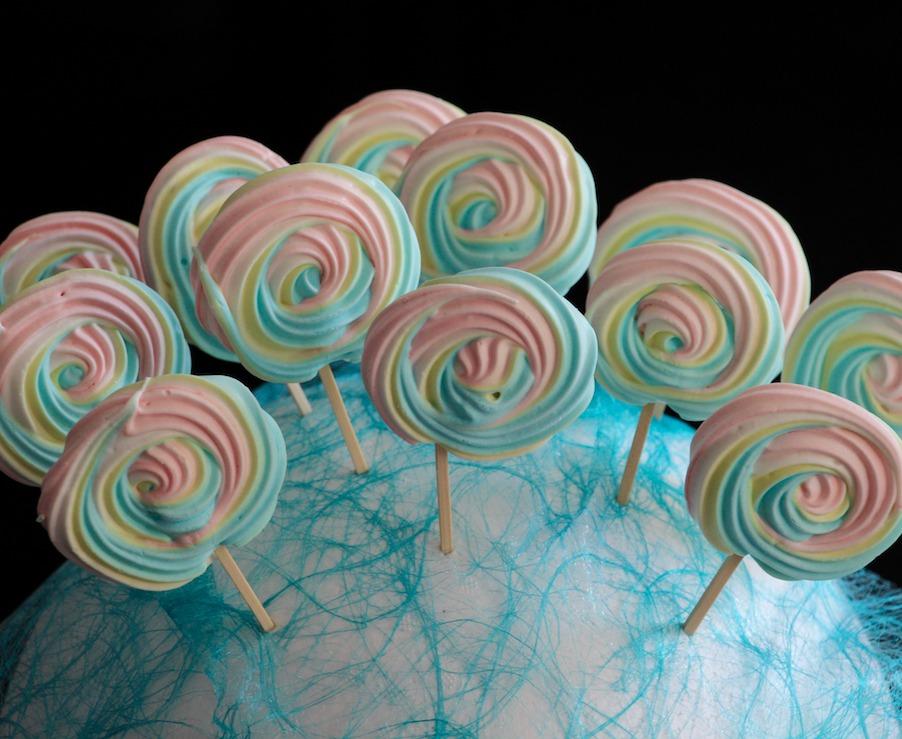 And as far as baking is concerned, 1 hour at 100 degrees.
You know everything!!! Your turn now!!