Hi guys!!
Another Alsatian recipe for you today. True. But what can I say? It's Christmas time and Alsace is probably the best place on earth to enjoy the Christmas spirit!! Believe me, go there and you will understand!! So it is my duty to introduce some more of the Christmas Alsatian traditions with the best Christmas cookies ever : the "Spritzbredeles"!!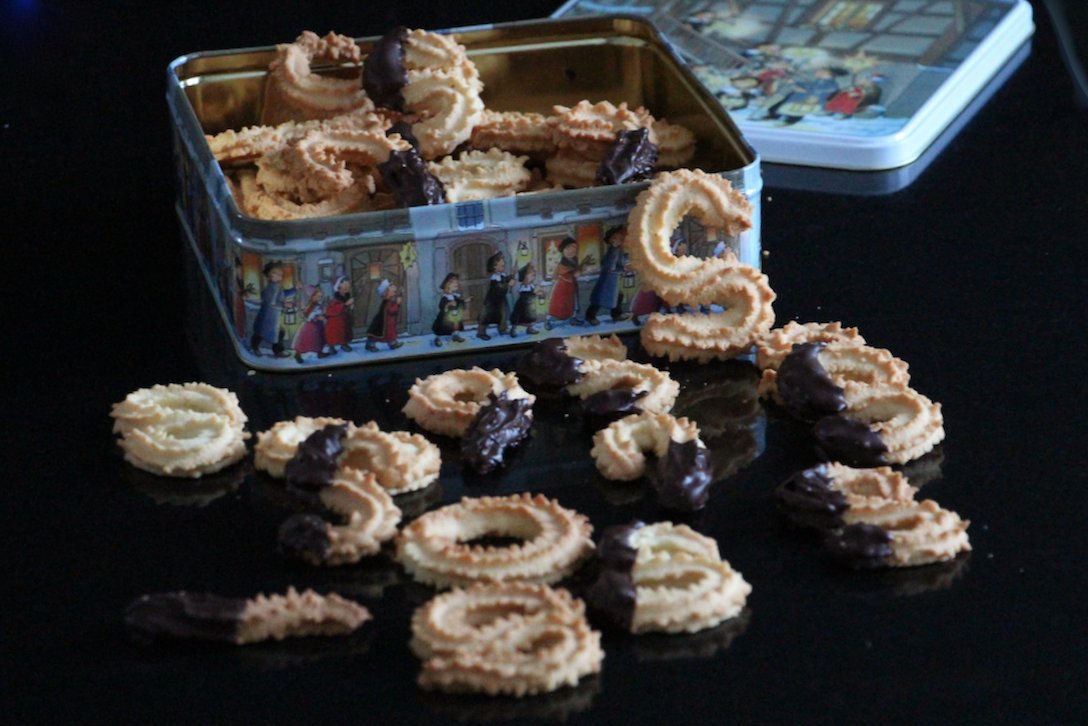 These cookies (or "bredeles" as we call them in Alsace) are probably the most famous ones among dozens of others. You can easily recongnize them with their "S" shape made with a fluted nozzle. I had to share this receipe as the first "bredele" recipe on my blog.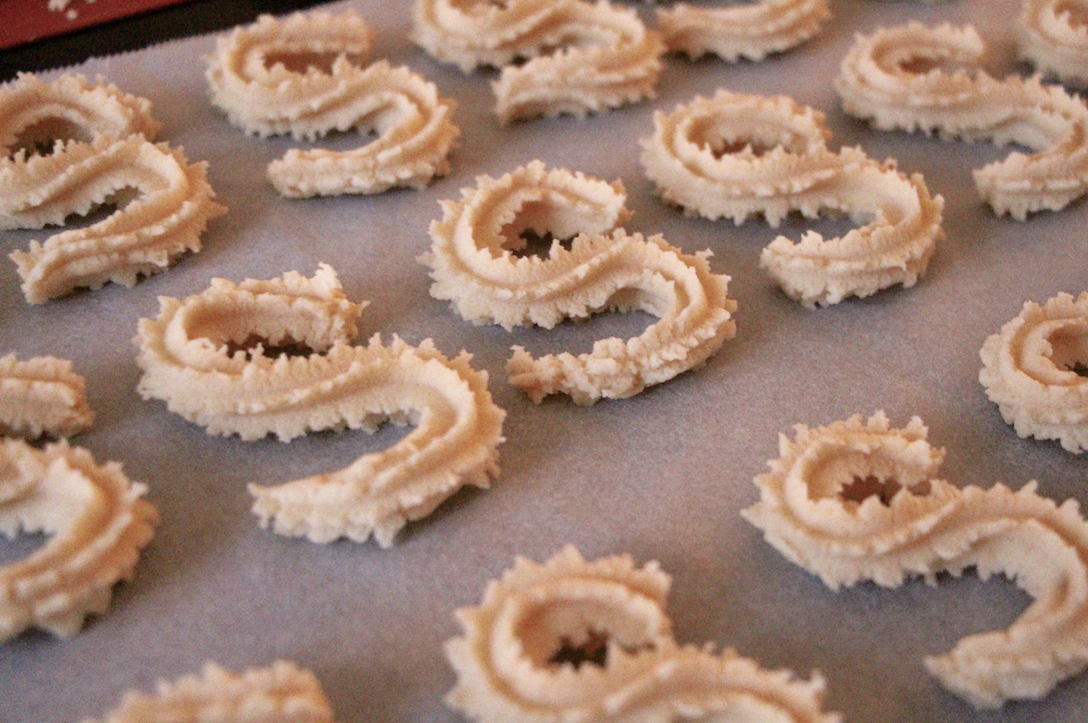 You can bake the Spritzbredeles in many ways: with almond powder, hazelnut, coconut, cinnamon, vanilla, cocoa powder or even covered with melted chocolate…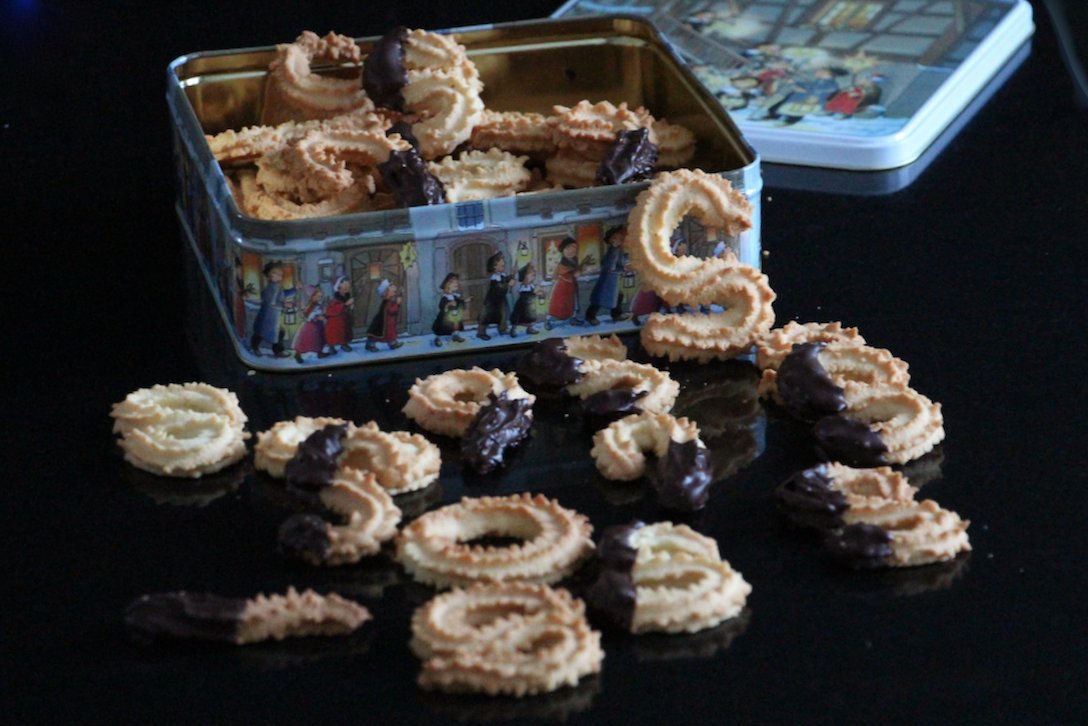 Many possibilities, many pleasures!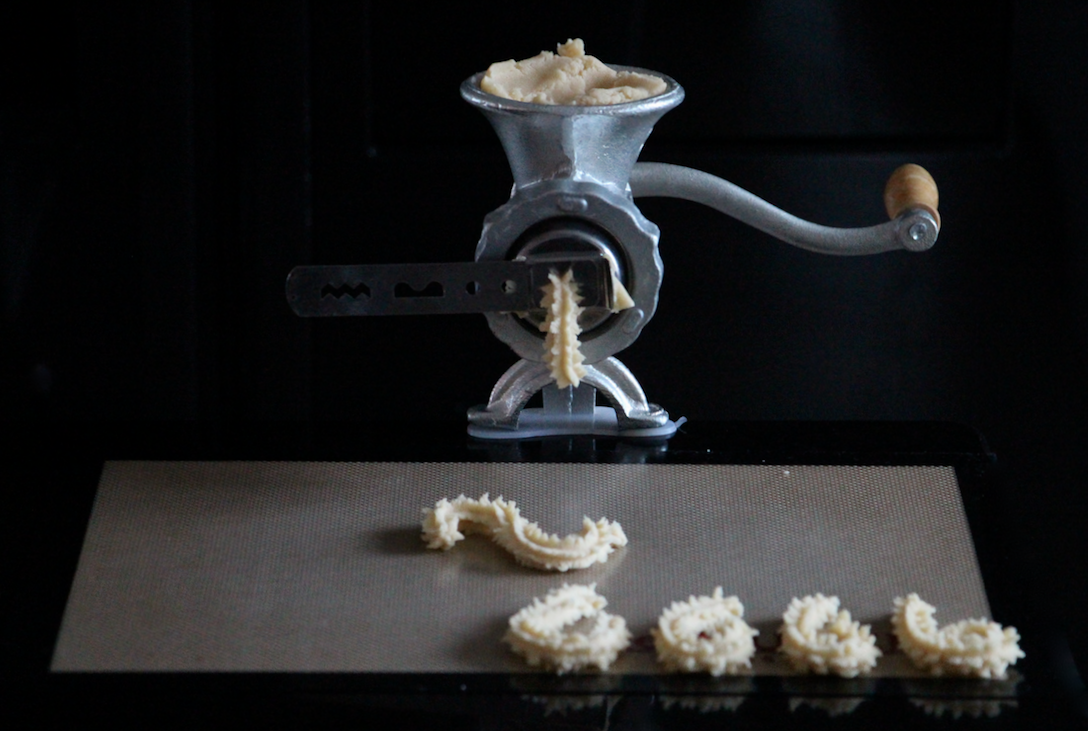 You might be a little surprised by the amount of ingredient quantities. 500 g of flour might seem a lot… Well, at least at the beginning… But once you start tasting those little things, you will surely understand… 😉
Before starting the recipe, I'll be honest with you when explaing that shaping the "S" will be much easier if you have a manual chopper or a chopper accessory with your food processor. With a piping bag, it will require muscles!!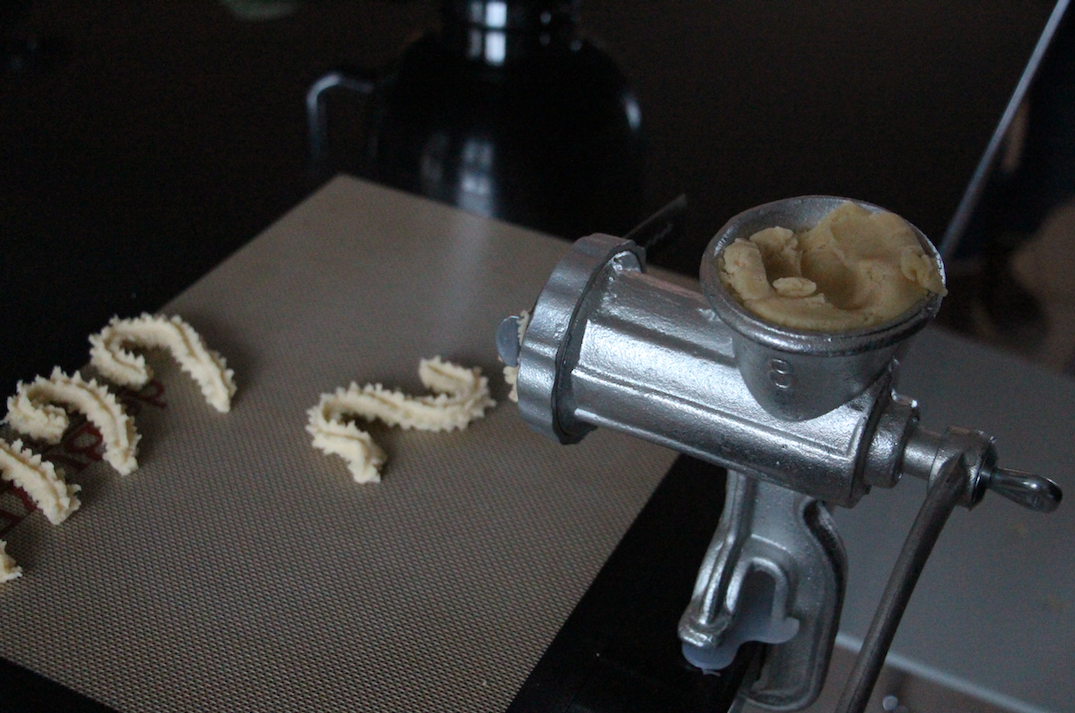 Are you ready? The recipe, Chef!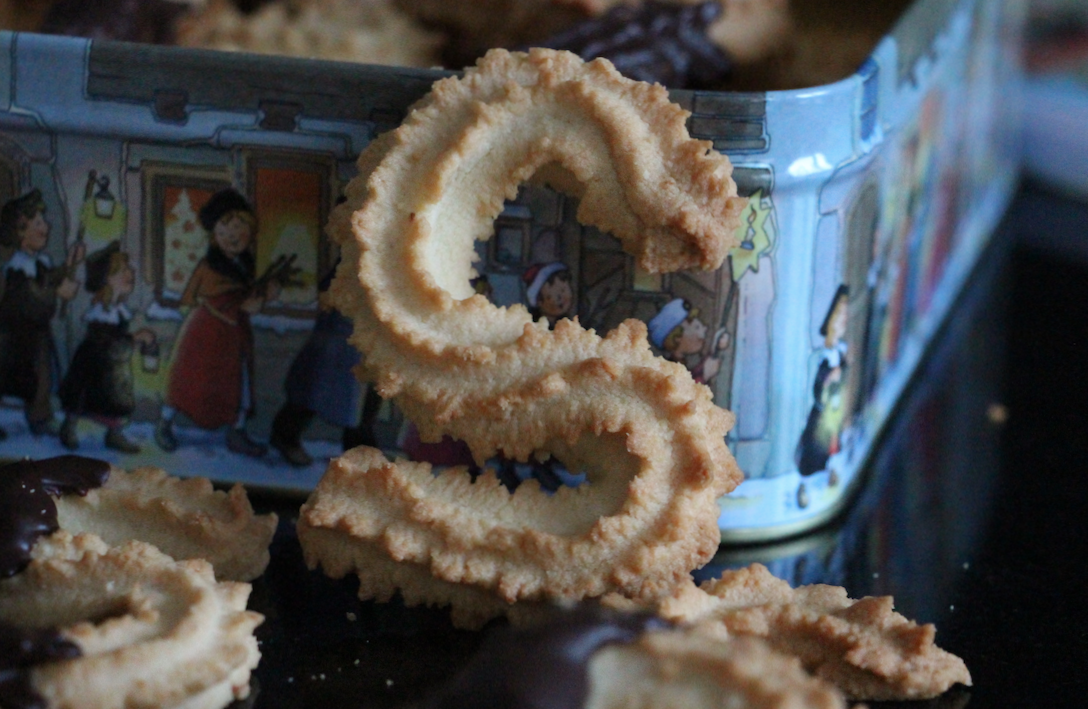 Print Recipe
The Spritzbredele Christmas Cookies
Ingredients
500 g flour
300 g butter at room temperature
250 g sugar
20 g vanilla sugar
200 g almond powder
1 egg
Instructions
1
In your food processor bowl, put the butter and mix gently to get a foamy texture, then add the sugar. Mix.
2
Add the egg and mix until you get an homogeneous mixture.
3
Add the vanilla sugar, the flour and the almond powder.
4
Mix until you get an homogeneous mixture.
5
Set aside in your fridge for one hour at least.
6
Preheat your oven at 180 degrees.
7
Shape your spritzbredeles with a manual chopper and a fluted blade or with your piping bag and fluted nozzle (take a quite large nozzle because your mixture will be hard to extract).
8
Place your spritzbredeles on a silicon mat or a baking paper.
9
Bake 10 minutes and cool down on a grid.
10
Keep your bredeles in a metal box.
Notes
If you can't get the pastry out of your piping bag, spread it with 5 mm pastry thickness and cut strips or shapes.