Hello my lovelies!
Time to put your apron on and to do some baking!!
I always make homemade cakes for my children when they come back form school and this vanilla and chocolate chip cookies is just fantastic!
Interested? Let's see the recipe, Chef!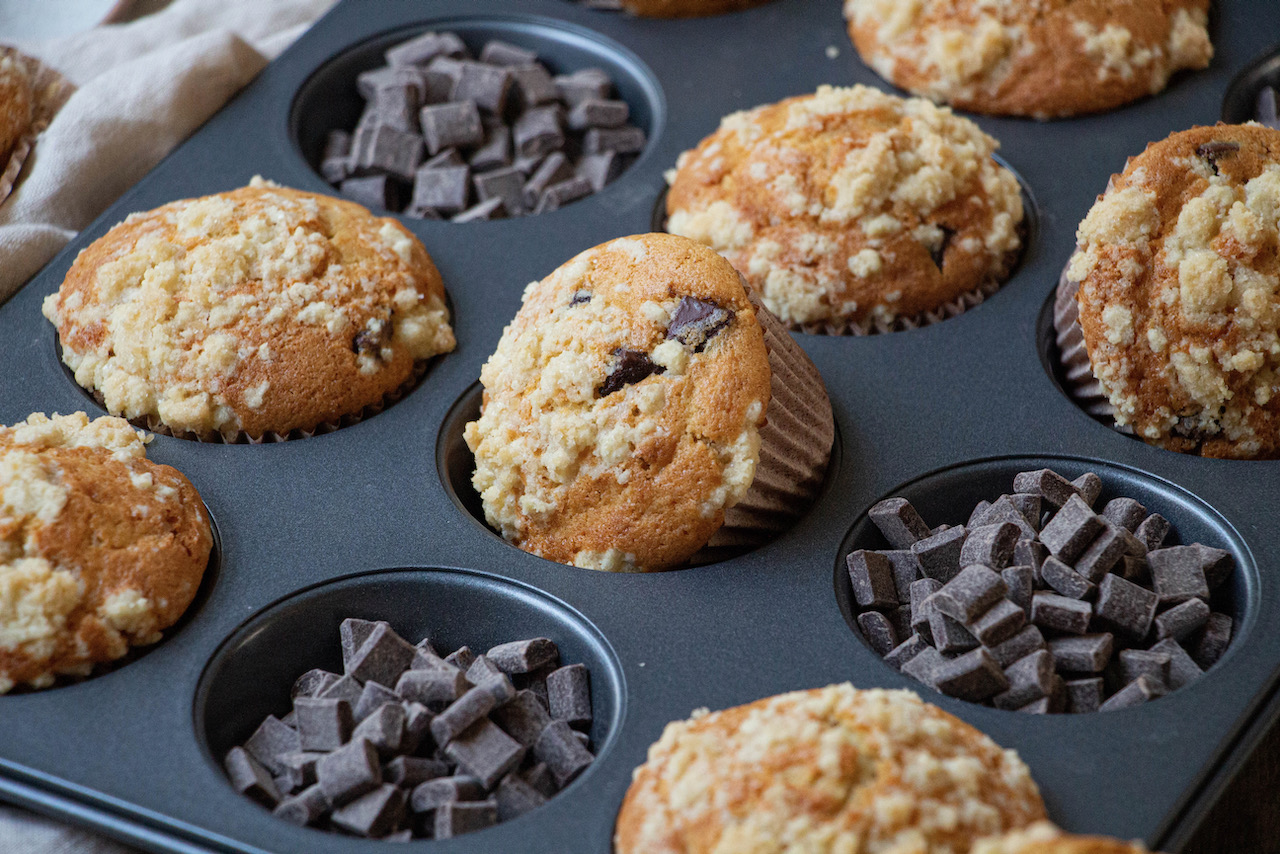 Print Recipe
Vanilla and Chocolate Chip Cookies like at Starbucks
Ingredients
Crumble

45 g flour

15 g sugar

15 g brown sugar

30 g cold butter

Muffin dough

100 g butter at room temperature

180 g sugar

1/2 vanilla pod

2 eggs

350 g flour

2 g salt or 1/2 teaspoon

14 g baking powder

250 g milk

100 g chocolate chips
Instructions
1
Mix the 45 g of flour with 15 g of sugar and brwon sugar.
2
Add the cold butter and mix with your fingers.
3
When you get the crumble texture, set aside in your fridge.
4
Preheat your oven at 180 C / 355 F degrees.
5
Whisk the butter at room temperature, the sugar and vanilla seeds.
6
Add one egg. When you get an homogeneous mixture, add the second egg.
7
In a seperate bowl, mix the flour, salt and baking powder.
8
Add 1/4 of the flour/salt/bakingpowder to your mixture. Mix.
9
Add 1/3 of the milk and whisk.
10
Start again with 1/4 of the powders, 1/3 milk, 1/4 of the powders, 1/3 milk and finally the rest of the powders. At each step, make sure to have an homogeneous mixture.
11
Add the chocolate chips and mix with a spatula.
12
Pour and fill to 3/4 of your molds (buttered if necessary).
15
Wait 15 minutes before unmolding and let cool down on a grid.