Hello my dear lovelies!
A little while back, I presented my chicken Chinese stir fry noodles. Today, we'll cook a variation of this dish: shrimp stir fry noodles.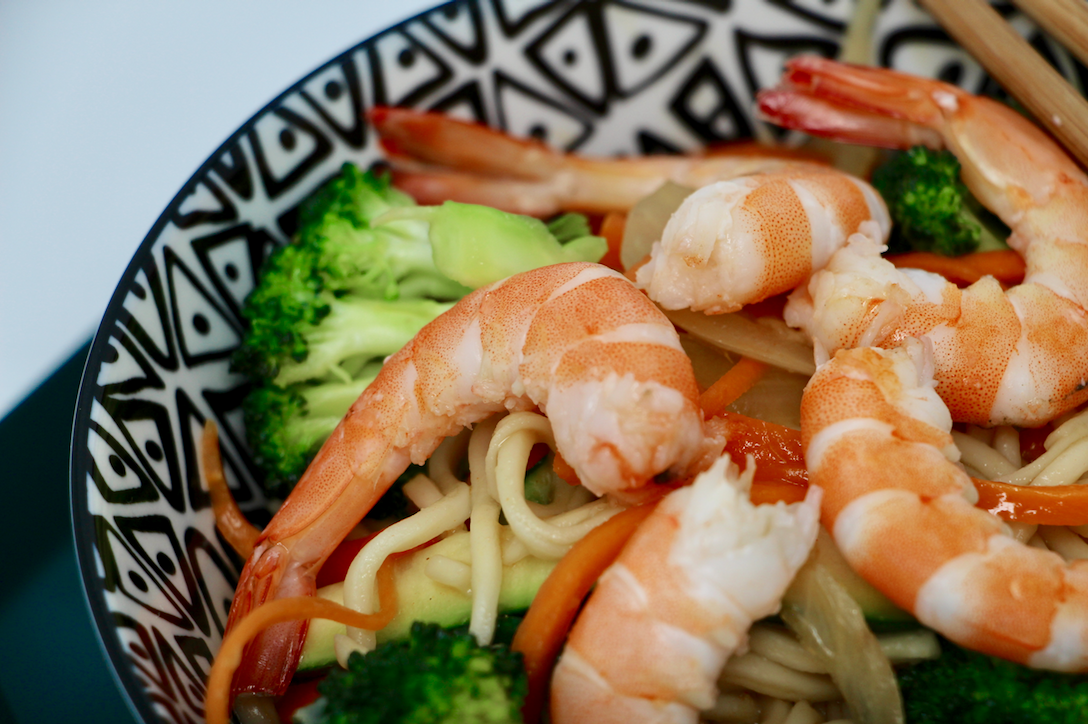 For those who have tested or read the recipe, you might remember that you have to make a sauce with, among other ingredients, soja sauce and oyster sauce. This sauce can be easily kept a few weeks in your fridge.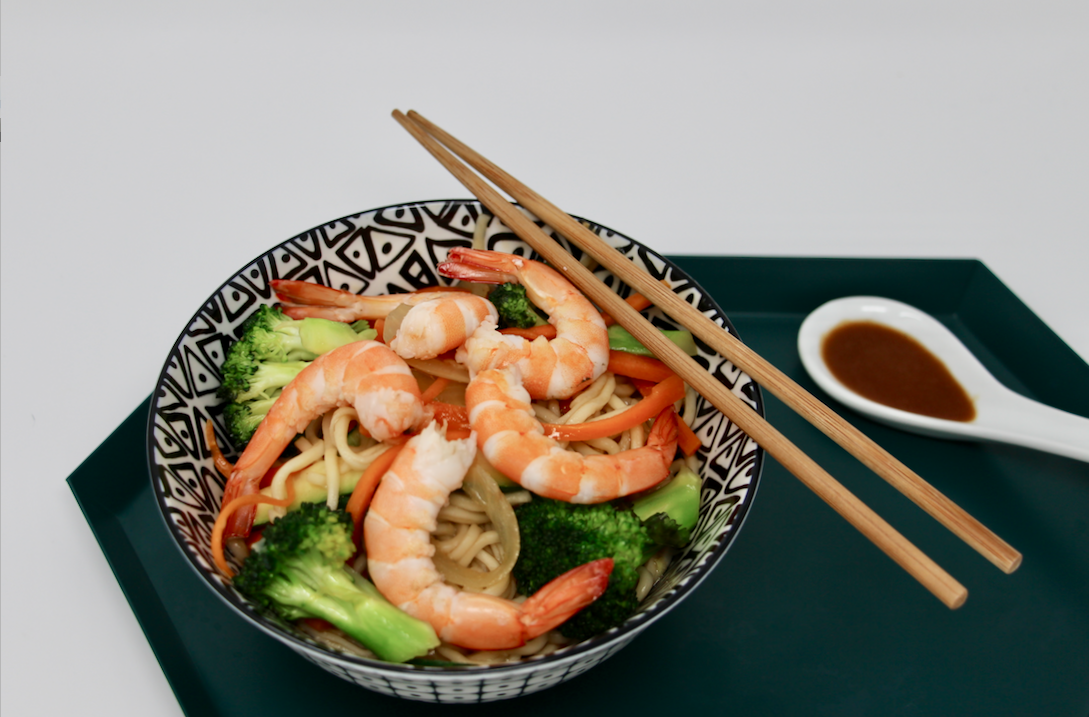 My sauce jar was looking straight into my eyes each time I opened my fridge. It was high time to do something, to take things back into my own hands!! And bam!! Shrimp stir fry noodles!!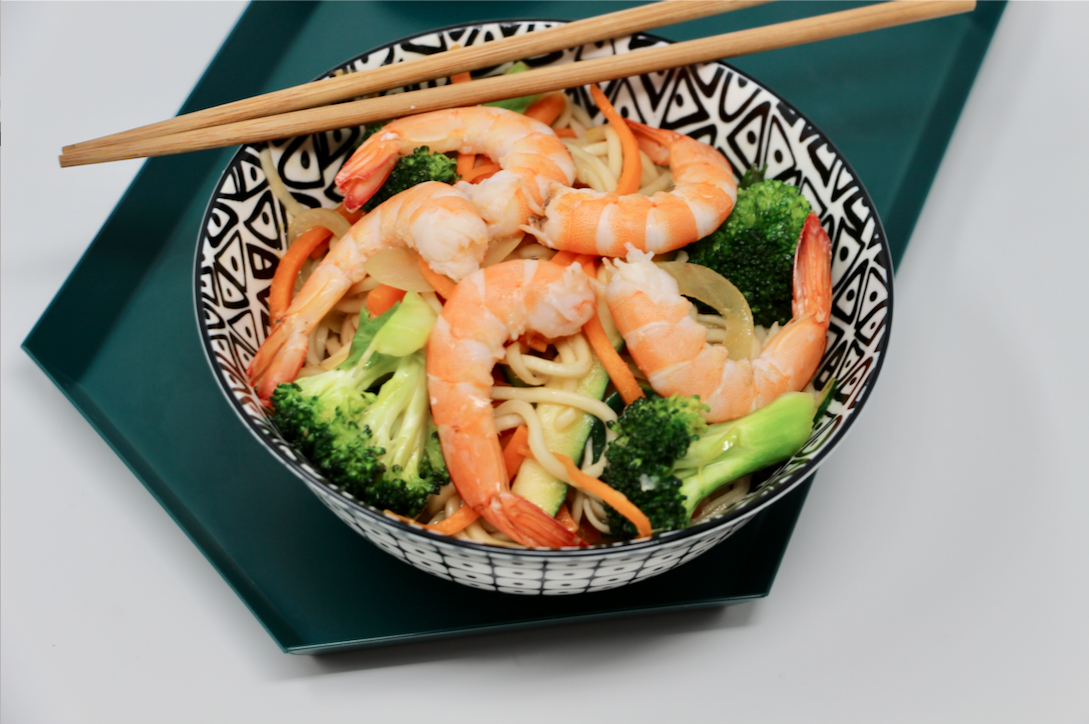 The recipe is of course very similar. The main difference lies in the making of a shrimp head sauce which will bring an extra yummy taste to your noodles. It does remain a super healthy recipe, easily and rapidly prepared (especially if your sauce jar is ready!) and absolutely delicious!!
So let's go back to Asia!!
The recipe, Chef!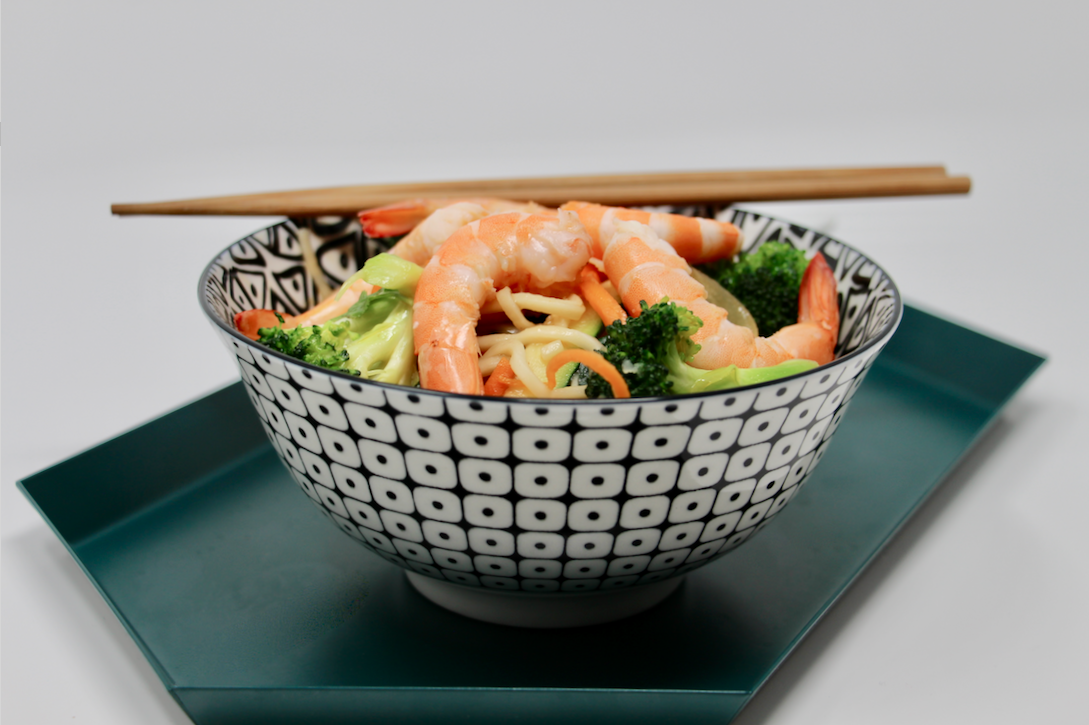 Print Recipe
Shrimp Chinese Stir Fry Noodles
Ingredients
1/4 cup / 65 ml light soy sauce
1/4 cup / 65 ml all purpose soy sauce
1/2 cup / 125 ml oyster sauce
1/4 cup / 65 ml Chinese wine (or dry sherry)
1/4 cup / 40 g cornstarch / cornflour
1 tablespoon sugar
2 tablespoons sesame oil
1 - 2 tablespoons ground white pepper
300 g dried noodles
20-25 cooked shrimps
4 tablespoons of vegetal oil
1 carrot cut in thin slices
1 brocoli
1 onion cut in thin slices
1/2 zucchini cut in thin slices
3 cm grated ginger root
1 grated clove of garlic
Fresh coriander
250 ml water
Instructions
1
Combine the two soy sauces, the oyster sauce, the Chinese wine, the cornstarch, the sugar, the sesame oil and the ground white pepper in a jar and shake.
2
Store in fridge and shake before use if you don't use it right away.
3
Prepare all your ingredients and sauce next to the wok or frying pan.
4
Cook the dried noodles according to the packet instructions.
5
Peel the shrimps. Fry the heads with a tablespoon of oil and cover with water. Cook a few minutes and sift.
6
Stir fry the onion, garlic, ginger for 2 minutes then add the broccoli.
7
After 2 more minutes add the carrot, and finish with delicate vegetables like the zucchini.
8
Add the noodles, 8 tablespoons of sauce, the water and the shrimp head juice. Add the coriander.
9
Stir fry some more and serve.
Notes
If you want to add spinach or any leafy vegetables, add them at the very end of the recipe.