Hello ! Hello ! Today, let's go to the US ! Whether you feel like having a brunch, a lovely breakfast or a delicious snack, we just LOVE pancake. I like them soft and lighter than air !! So, I'm sharing with you our French chef Cyril Lignac's recipe, my favorite.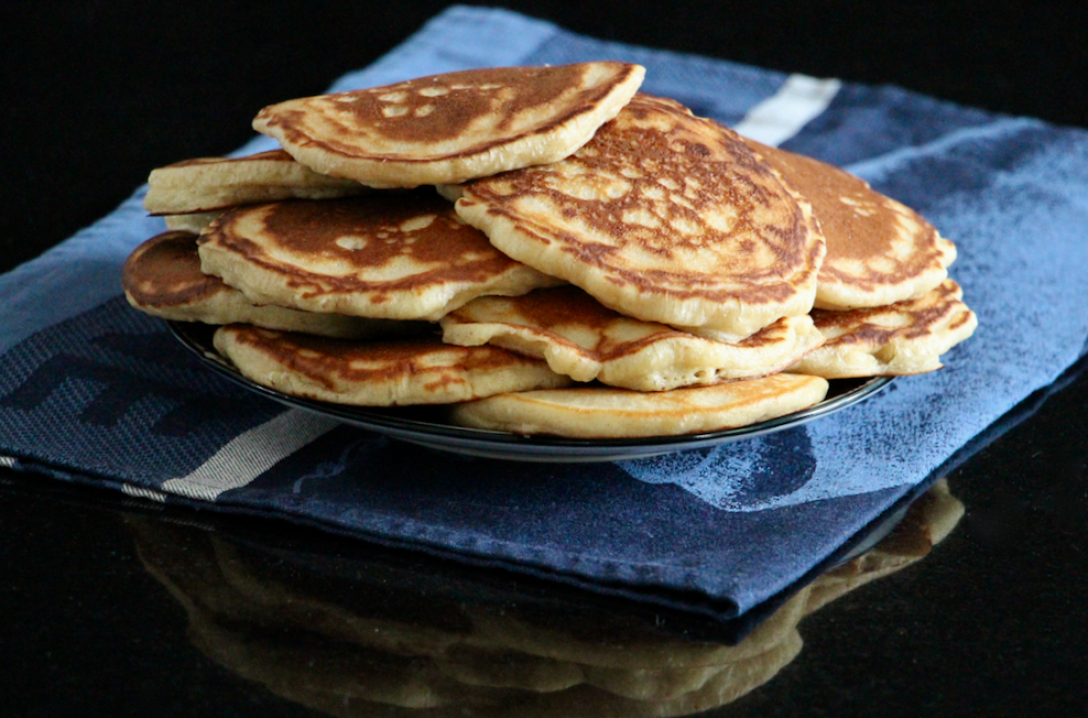 So scrumptious, you can basically put whatever you like on top of your pancake. I tried a great combo :  banana cooked with orange juice and honey. OMG !!…
You can make it simple with melted chocolate or just eat the pancake itself without topping. It is simply delicious.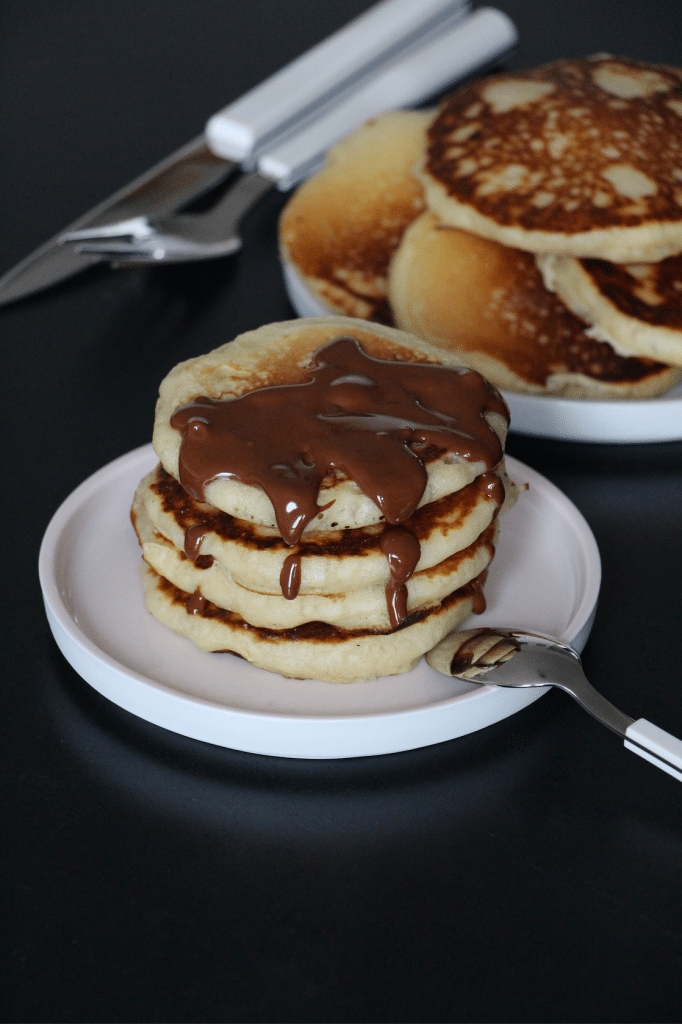 My cooking advice: heat the frying pan (I use my Mineral B triple-blini pan by De Buyer), oil it and lower the stove temperature (I cook my pancakes at 7 on a scale from 1 to 9). Then you can start cooking your yummy pancakes!
Shall we get started ?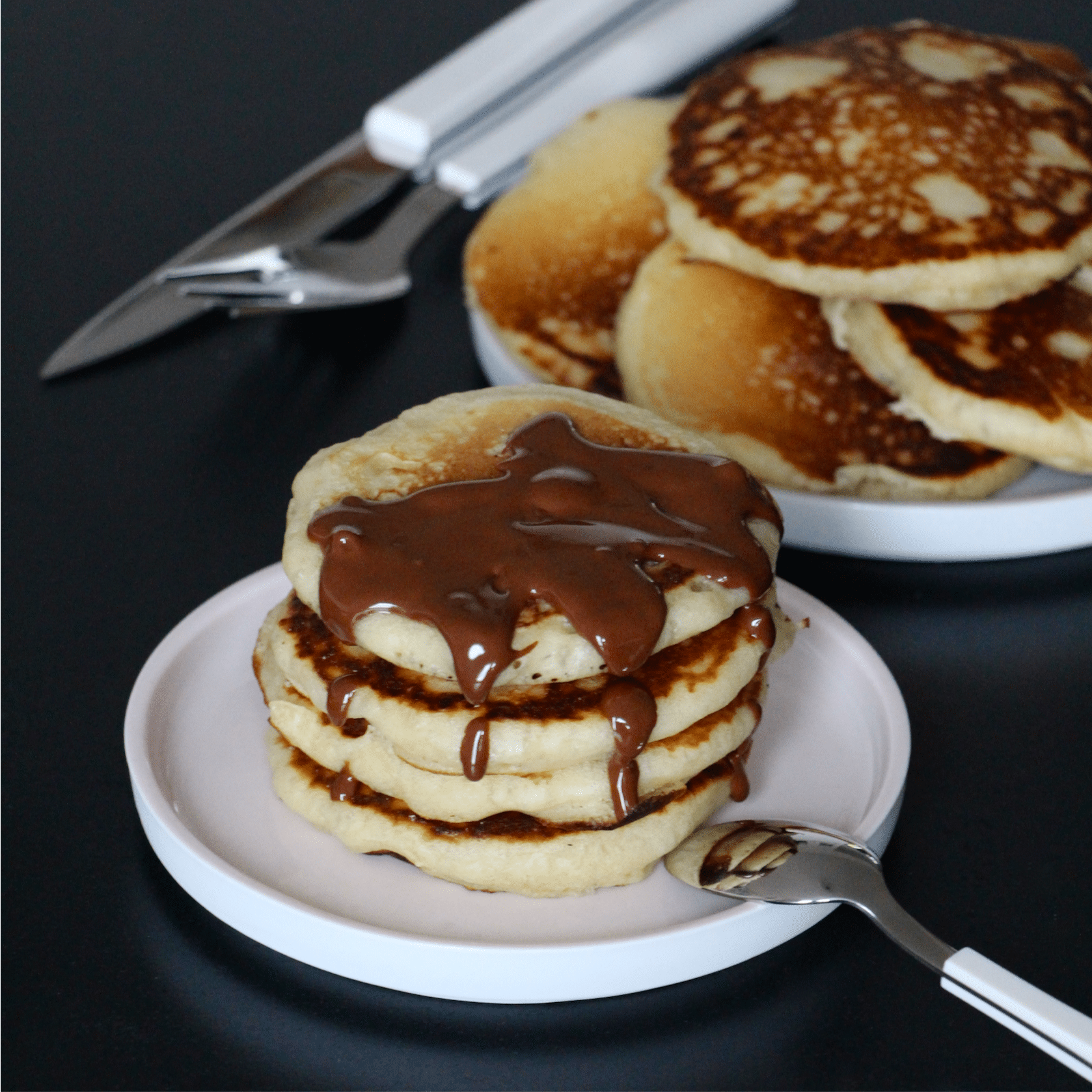 Print Recipe
Ingredients
50 g unsalted butter

2 eggs

350 g milk

300 g flour

70 g white sugar

2 bags baking powder (22g)

a pinch of salt

oil for the frying pan

2 bananas

2 spoons of honey

10 cl orange juice
Instructions
1
Mix the flour, the sugar, the salt and the baking powder in a large bowl.
2
Melt gently the butter with the milk in a pan.
3
When the butter is completely melted, add into the bowl.
4
Mix the eggs and add them into the bowl.
5
Set aside for half an hour.
6
Pour in one laddle of batter in a heated frying pan (use a paper towel to put oil before each laddle) and cook your pancake 1 to 2 minutes until little holes appear. Flip it over and cook again for 1 minute.
7
Peel and cut the bananas.
8
Add the bananas and cook gently.
9
Serve your pancake with some banana and a spoon of syrup.
Notes
You can also serve your pancakes with a drizzle of maple syrup or any of your favorite toppings !