Hello, hello my friends!
The Panettone is a famous Italian brioche usually served for Christmas but also, shaped as a dove, for Easter. It's a delight bite after bite…
It was high time for me to share it with you!
Let's see the recipe, Chef!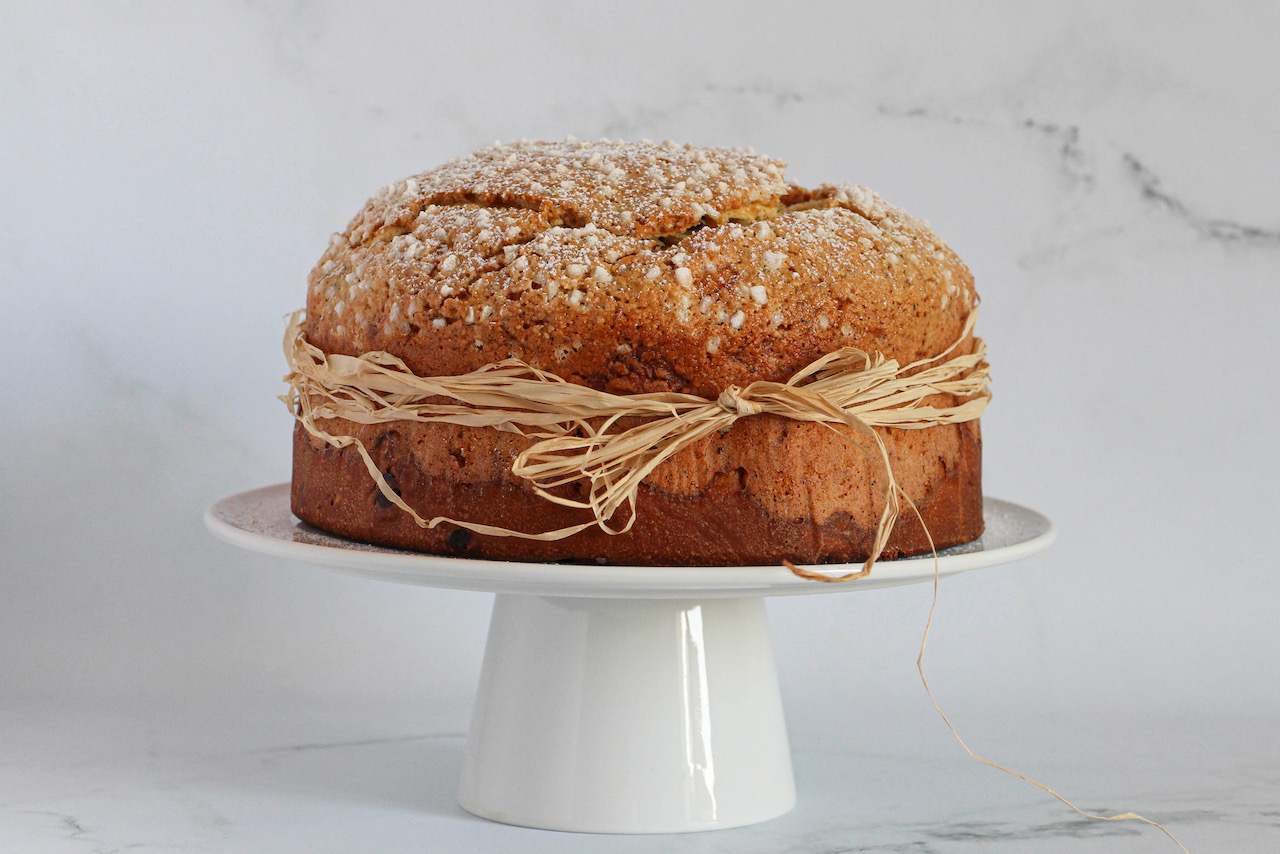 Print Recipe
Ingredients
Dough

10 g dehydrated yeast

120 g water

500 g flour

150 g sugar

10 g vanilla sugar

2 eggs

1 egg yolk

100 g butter at room temperature

1 g salt

100 g candied oranges

1 orange zest

Icing

1 egg white

1 tbsp icing sugar

1 tbsp ground almond

2 tbsp sugar pearls
Instructions
1
Place the yeast in your food processor bowl. Add the water and combine. Add 100 g flour and shape a ball. This is your levain.
2
Pour the remaining 400 g of flour on top without combining. Set aside for 30 minutes.
4
Then add the 2 eggs and the egg yolk, butter and salt. Knead until the dough is smooth and homogeneous.
5
Cover with a clean linen and leave to rise for 2 hours.
6
After 2 hours, knead while pouring the orange zest and candied orange cut in small cubes.
7
Pour in a buttered Panettone mold and set aside for 1 more hour.
8
Preheat your oven at 170 C / 340 F degrees.
9
Combine the egg white, icing sugar and ground almond and spread on top of the dough.