Hello my friends!!
Before falling deep into chocolate with Easter celebrations at the end of the week, let's have a healthy and yummy dish!
Here is my roasted sweet potato!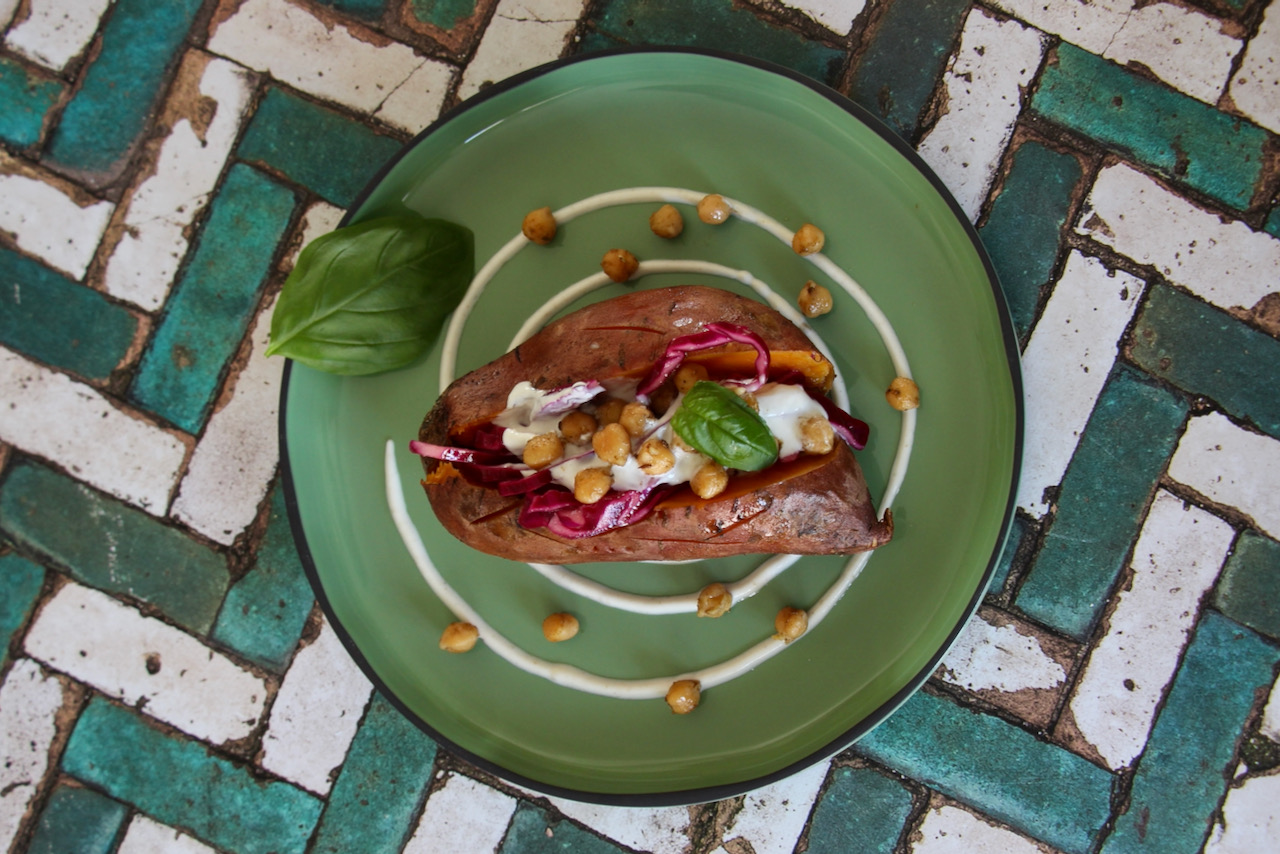 Print Recipe
Ingredients
1 sweet potato ( approx 400 g)
3 tbsp olive oil
1/8 red cabbage (or white)
50 g cooked chickpeas
150 g Greek yogurt
1 tsp tahini
A few coriander leaves (or basil)
10 cl rice vinegar
1 tbsp brown sugar
1 tbsp vegetal oil
1/2 tsp soy sauce
1 tsp mapple syrup
1/2 tsp ground cumin
Salt
Pepper
Instructions
1
Preheat your oven at 210 C / 410 F degrees.
2
Place the sweet potato on an aluminum foil. Make cuts on the sweet potato, spread 2 tbsp olive oil, salt and pepper.
3
Close the aluminum foil around the potato and cook in the oven for 45 min (a bit more if necessary).
4
In the meantime, slice the cabbage, place in a large bowl with the rice vinegar and brown sugar. Mix then leave for 30 minutes.
5
Mix the Greek yogurt and tahini, set aside in your fridge.
6
Stir fry for 2-3 minutes the chickpeas with 1 tbsp olive oil and ground cumin.
7
Drain the cabbage, add the vegetal oil, soy sauce sand mapple syrup.
8
Remove the sweet potato from the oven, cut it in half.
9
Let cool down a bit and place the cabbage on top.
10
Add the chickpeas, the yogurt sauce and coriander leaves.