5, 4, 3, 2, 1, go!! We are going to make a delicious basic recipe today, in fast motion mode!
Let's make an almond shortbread pastry!!
So as it is a super quick recipe, we'll go through the blah blah part very quickly!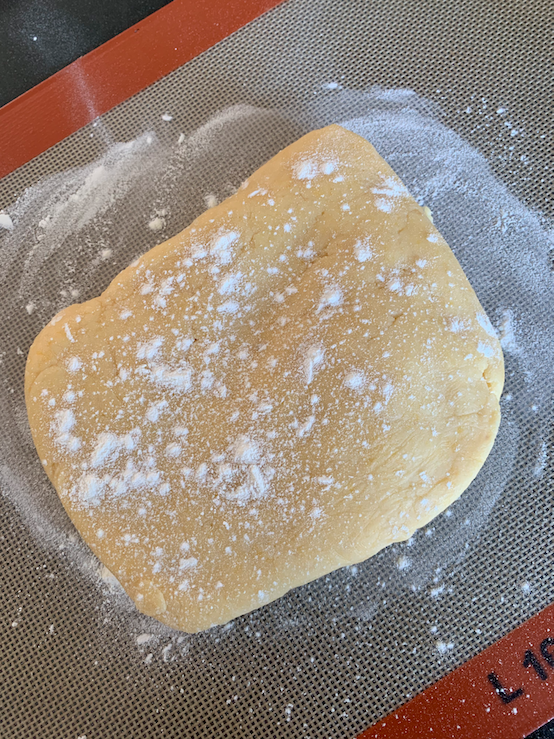 Just let me tell you that this pastry will be perfect for your number cakes or any kind of tart.
If you decide to use it as a pastry shell in order to put a lemon curd, a creamy chocolate or even a passion fruit curd, you will bake it the following way.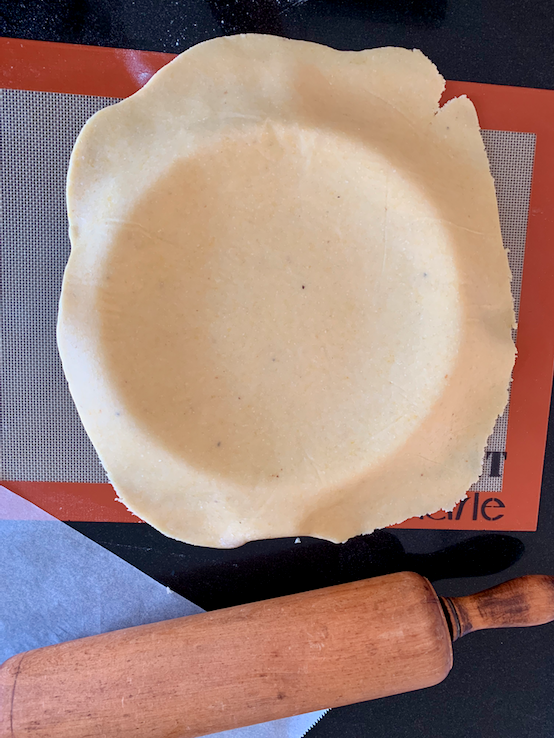 Spread the almond shortbread pastry, cover with baking paper and ceramic balls, other wise your pastry shell might rise during baking.
Bake for 20 minutes at 180°C.
Remove the balls (carefull they are super hot !!) and put your pastry back into the oven for another few minutes until you get a nice golden color.
Otherwise, you will use it as any other kind of pastry. You can even bake it as little cookies.
You can freeze this pastry. That's good news if you have leftovers…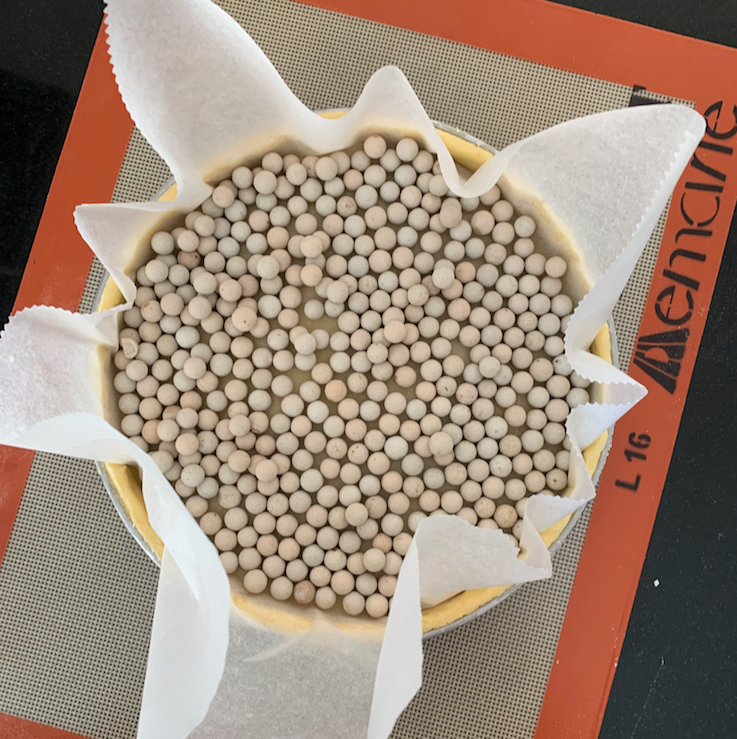 You will have noticed that it is a good way to use your egg yolks if you have to many from another recipe you made… (more ideas for egg yolks here …)
To keep it the best way, roll it in cling film. I usually make a round or a rectangle shape according to what I plan to make with it.
The utensils:
A food processor (Thermomix or kMix) or a muscular arm 😉
and a rolling pin.
Let's do this!
The recipe, Chef!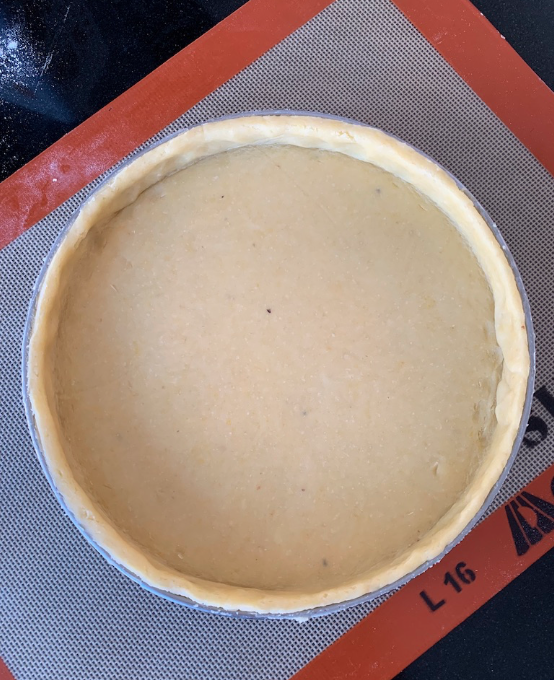 Print Recipe
Ingredients
230 g flour

2 tablespoons of milk

130 g butter at room temperature

50 g almond powder

1 pinch of salt

125 g iced sugar

2 egg yolks (approx 40 g)
Instructions
1
If you use your Thermomix machine, put all the ingredients in the bowl and mix 20 seconds at speed 6. You can use your spatula to ease mixing.
2
If you use any other kind of food processor, put first the flour, salt, almond powder and sugar.
3
Cube the butter and mix medium speed until it resembles breadcrumbs.
4
Add the egg yolks and milk until it comes together.
5
If you keep your pastry in the fridge, wrap it in clingfilm to avoid any drying.
6
For immediate and easy roll out, place it between 2 sheets of baking paper.