Nothing goes to waste… well, almost!
For many good reasons (economic, environmental, culinary, …), I try to throw away the least possible. As you probably do too…
So today let me introduce my carrot top and almond oil pesto.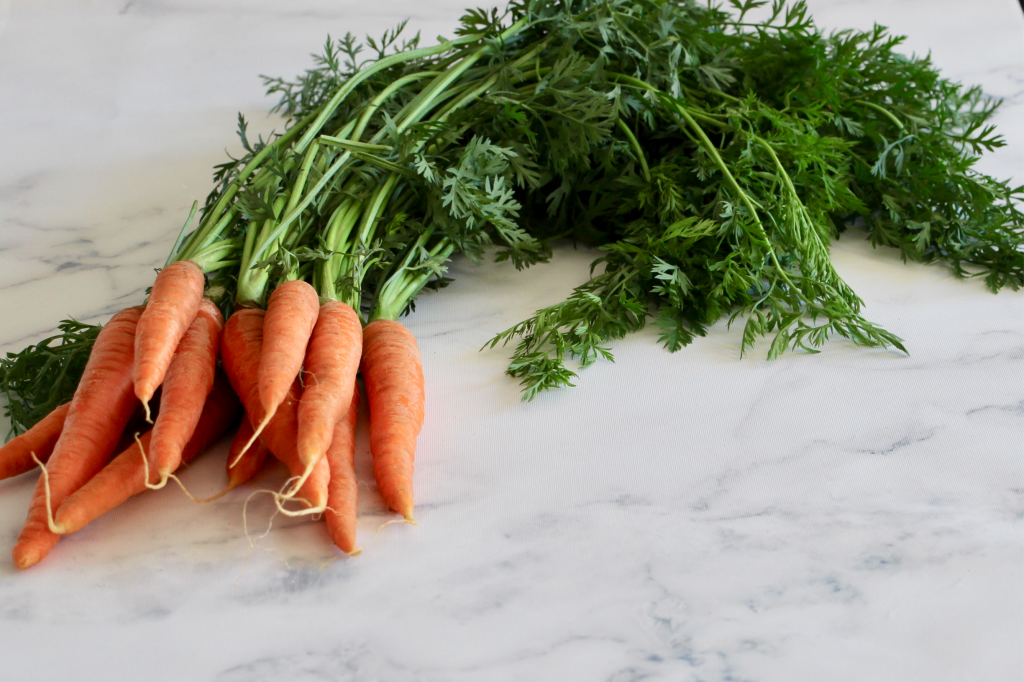 I had the idea of this recipe when Huiles Guénard asked me to create an original recipe with an oil of their production. As I chose the almond oil, I wanted my recipe to reflect as much as possible its delicious almond taste. This is where the carrot top came to my mind.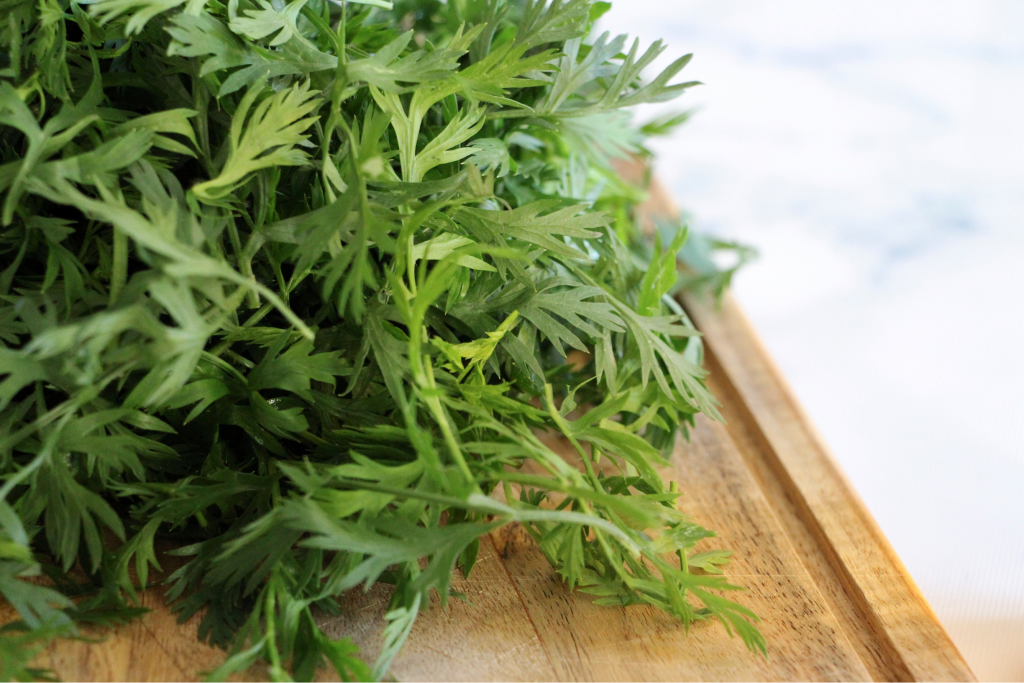 Since its establishment in 1824, the Guénard oil mill has developed a unique expertise in both the selection of raw ingredients and production of artisan oils made from dried fruit and seeds of a very high quality.
In the beginning, only walnut oil was produced through the seasonal availability of walnut kernels from growers in the region of the Cher valley. Then the production was diversified in order to offer a wide range of exceptional oils 100% made in France.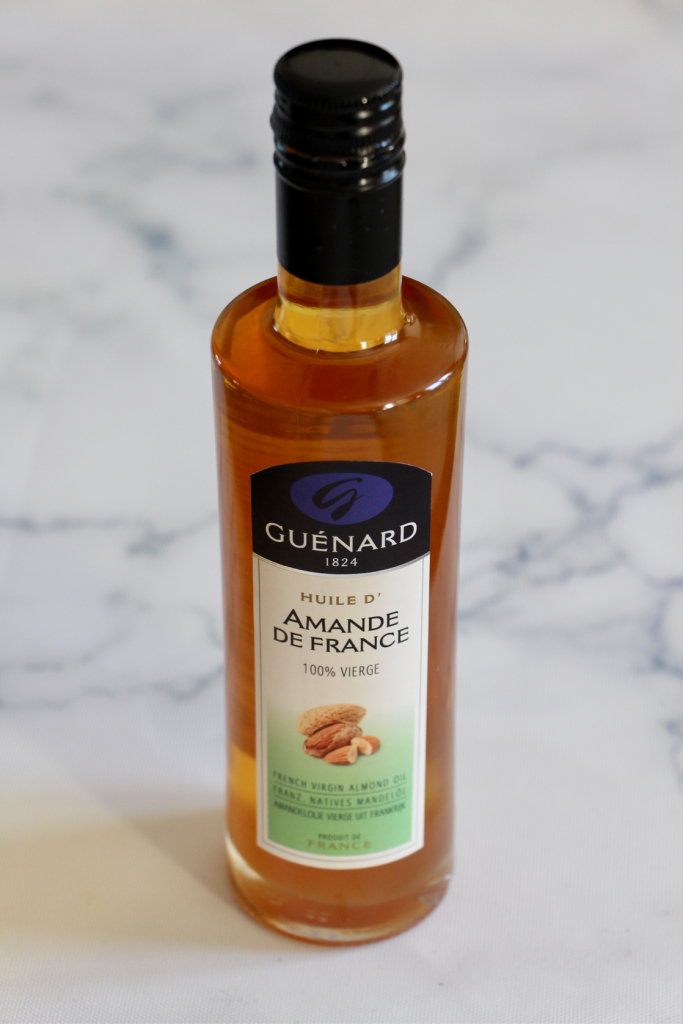 And you know that this rings a bell to me. High quality products, locally manufactured with a sustainable approach.
I was immediately seduced by this oil mill brand and then by its wide range of amazing oils.

In my carrot top and almond oil recipe, this oil does make the difference. Delicate and smooth taste. It's definitely a gourmet oil! To be honest, I really like olive oil, that I use very often. But here the pesto is perfectly balanced and savory. A more delicate taste than with any other oil…
And since we use carrot tops, the less attractive part of carrots yet very tasty, we fully respect the ingredient and its optimal use.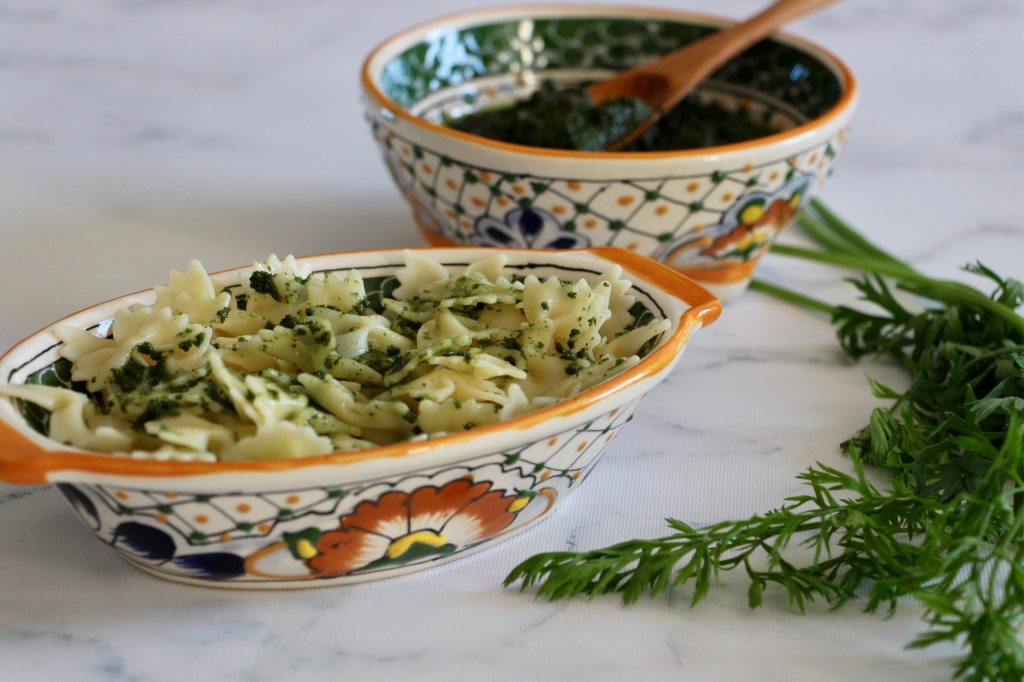 You can enjoy this pesto several ways: with a vegetable soup, with pastas, with a slice of toasted bread, with raw vegetables or with rolls. Why don't you give a look to my pesto, almond oil and mimolette rolls? A delight!!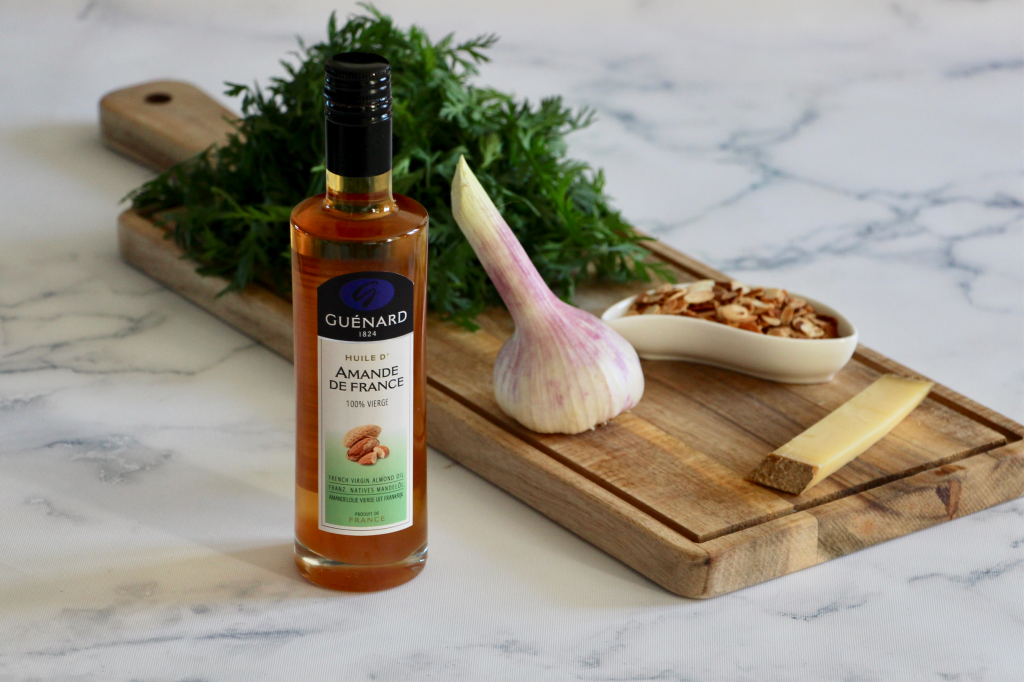 A few comments at this point:
my pesto is quite thick, you can add more oil if you want.
you can keep it several weeks in your fridge if you add oil on the surface.
I put comte cheese in it, but parmesan will work too.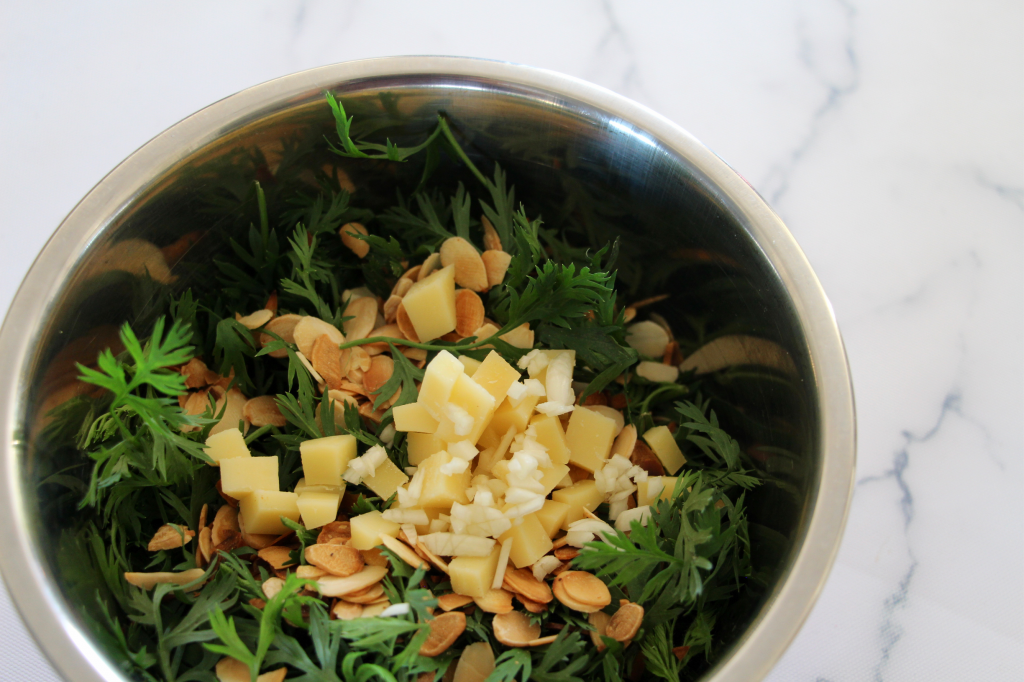 The utensils:
A mixing bowl,
A small frying pan
And my hand mixer.
Shall we?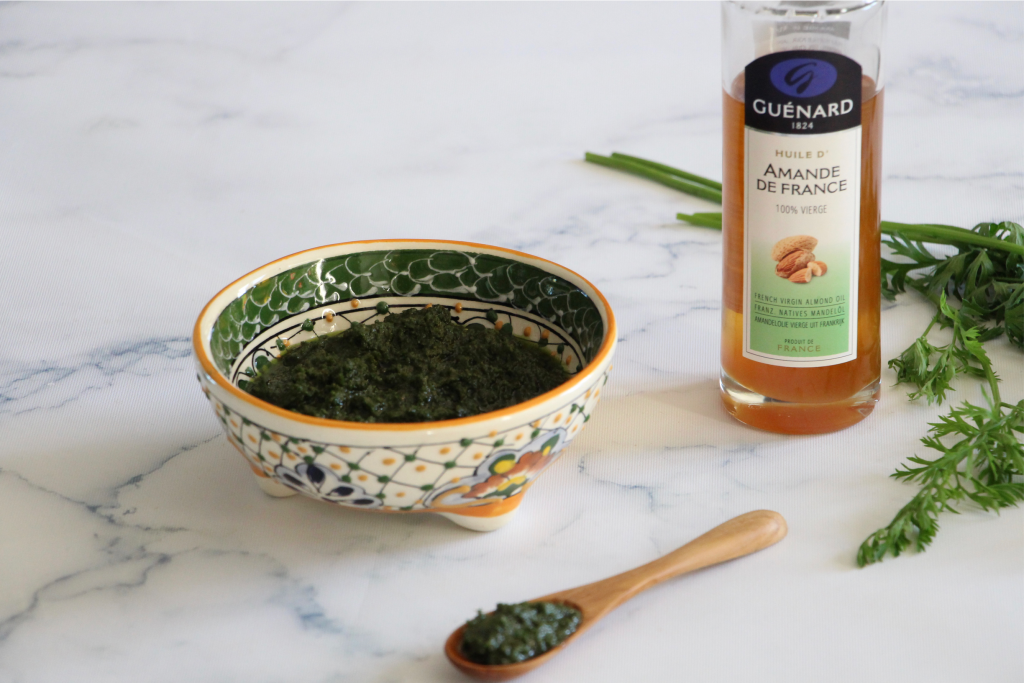 The recipe, Chef!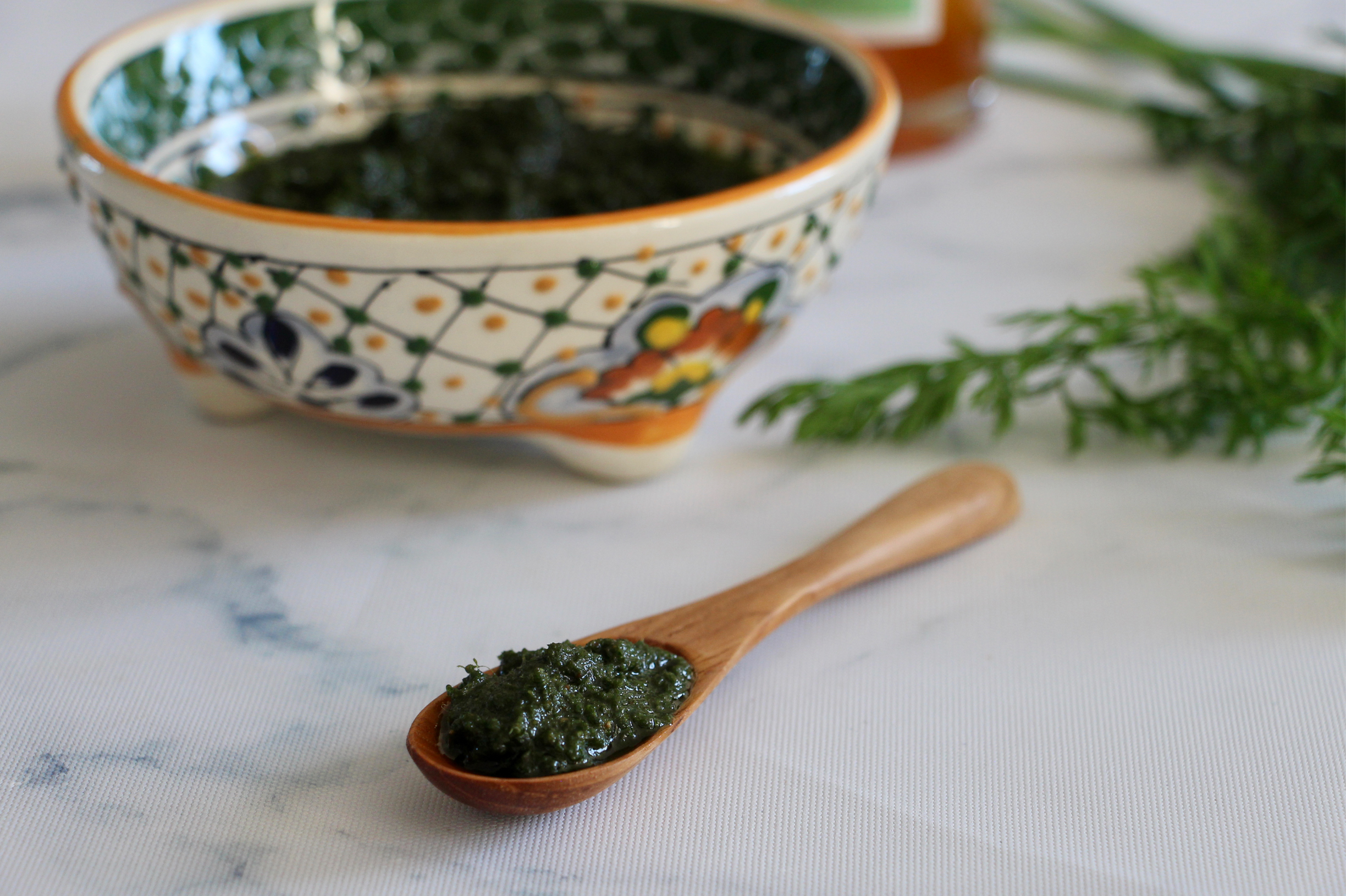 Print Recipe
Carrot Top and Almond Oil Pesto
Ingredients
40 g carrot tops

20 g comte cheese

50 g almond oil

20 g chopped almonds

1 garlic clove

Salt
Instructions
1
Wash and cut roughly the carrot tops (without the stalks).
2
Stir fry the almonds 2-3 minutes in a small frying pan.
3
Add the comte cheese cut in pieces, the almond oil, the grated garlic and the almonds. Mix until you get an homogeneous mixture.
4
Add salt and oil if necessary.