OMG I want (need??) potatoes…
I want something tasty and comforting…
I want crispy potatoes…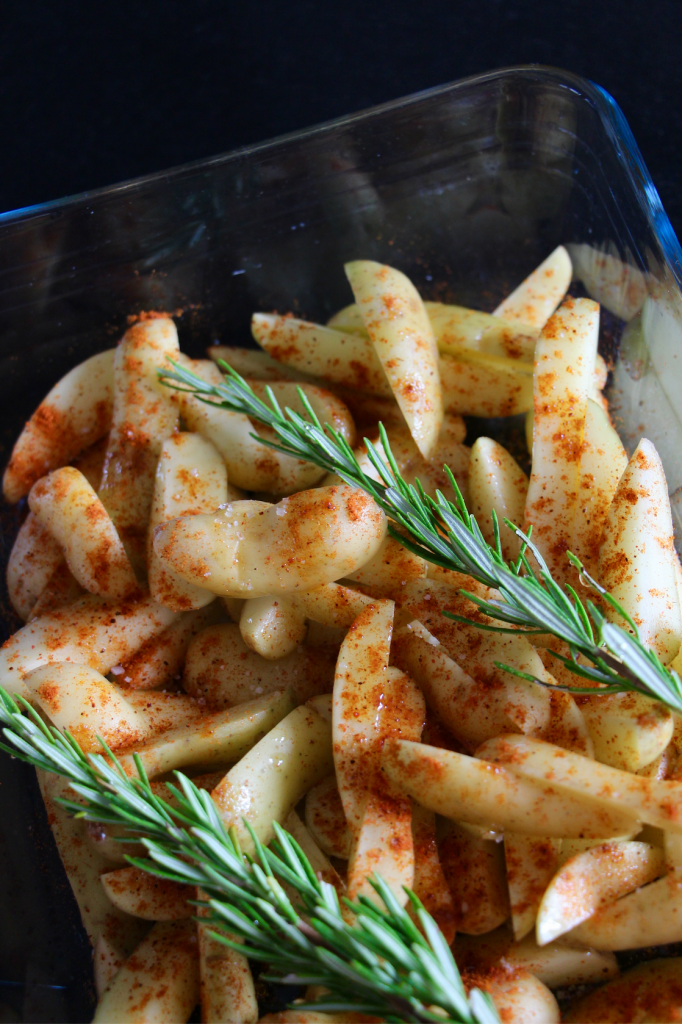 When you want / need something, do not justify, do not hesitate, just cook it!! Let's do this! Let's make crispy potatoes!!
No long speech needed here. I will just say that I love to eat those crispy potatoes with a piece of grilled meat (here a rare cooked piece of beef), with lettuce, or with a prepared cream cheese… It's so good!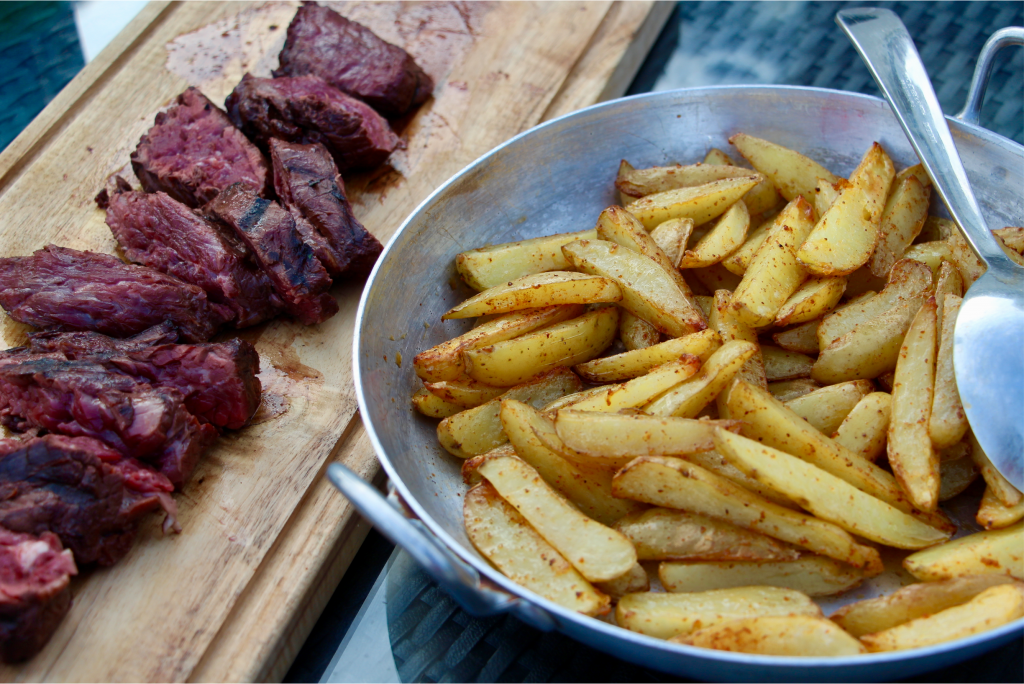 Obvisouly, you will just need a few minutes to prepare this dish (you can also peel the potatoes if you prefer, even though I didn't do it), and everybody loves it.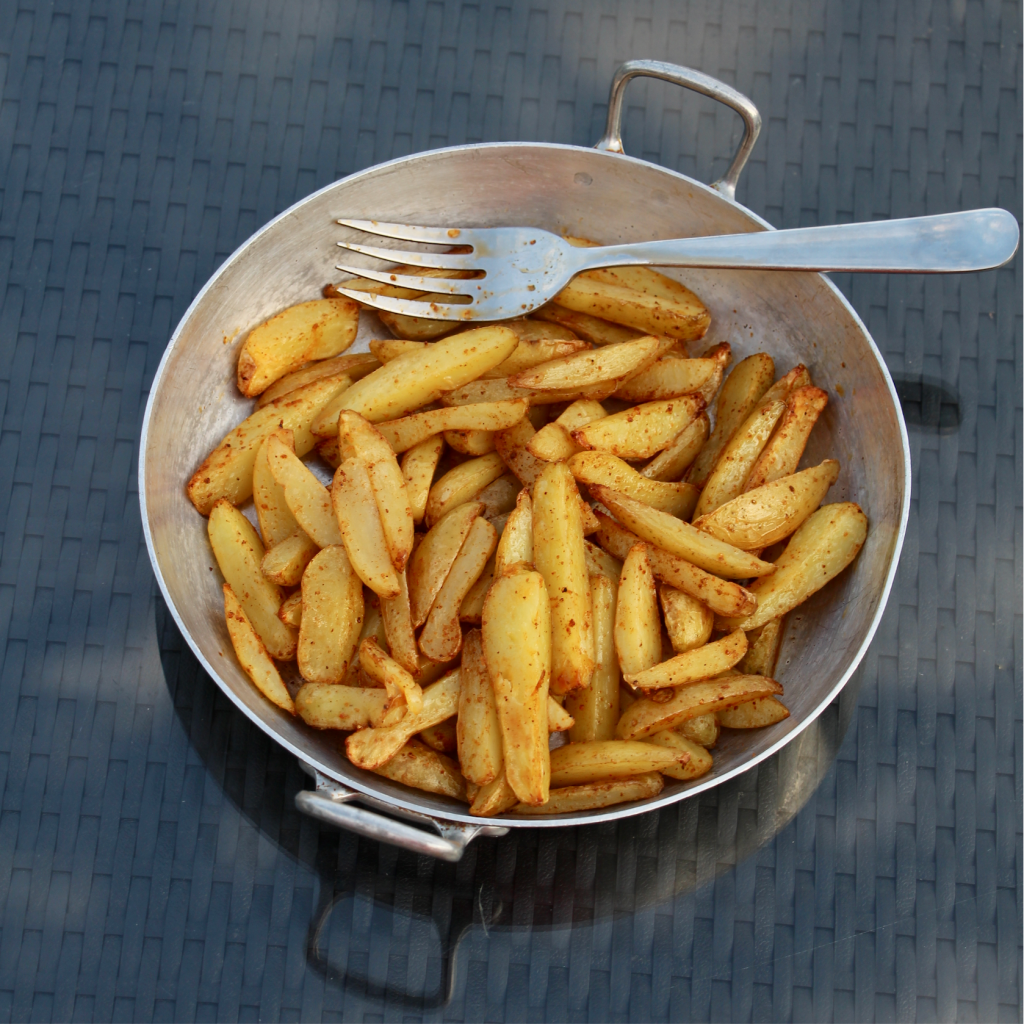 You will adjust the recipe as you feel like with the following additional ingredients: garlic, curcuma, yellow curry, ground coriander (and fresh one when serving), thyme, etc.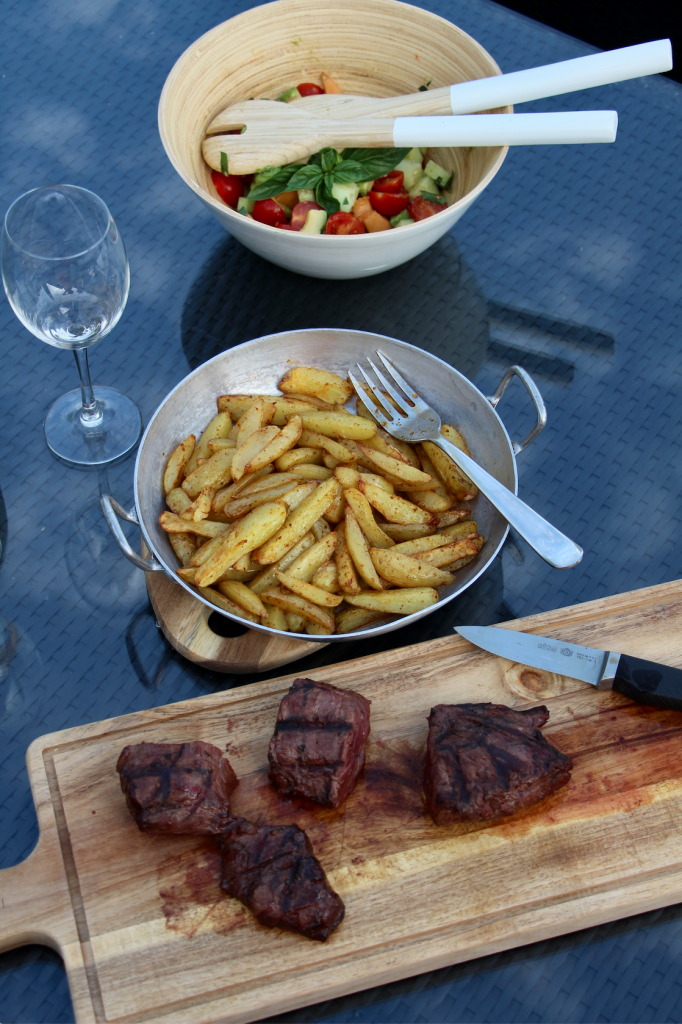 Do not hesitate to suggest your own versions in the comment section of this recipe!
The utensils:
A roasting pan,
A cutting board
And a sharp knife.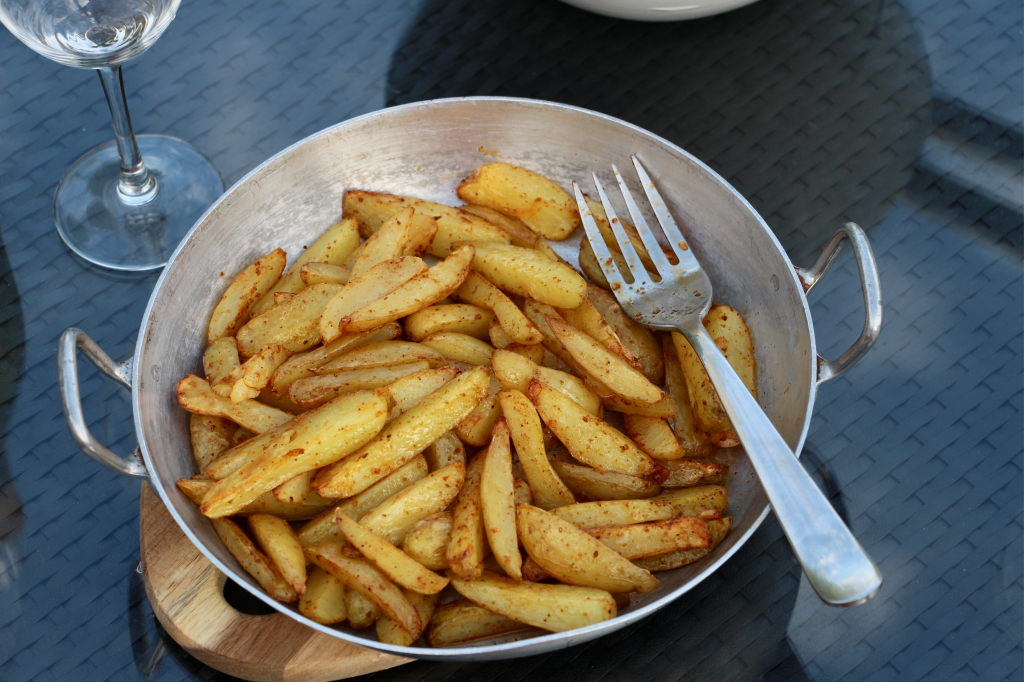 You get it, it's a recipe that you can make hands in your pockets, eyes closed!! 😉
Time to start!
The recipe, Chef!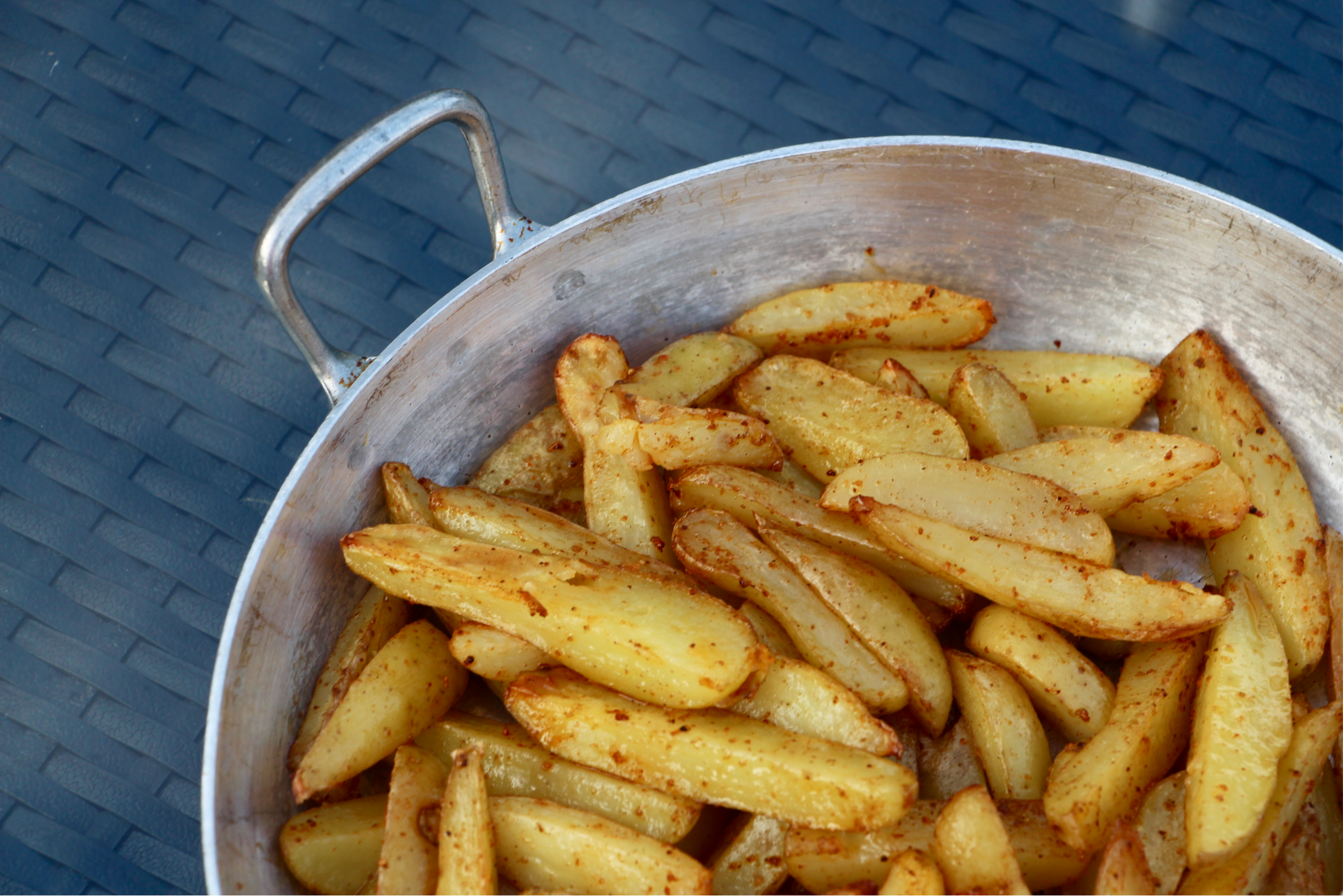 Print Recipe
Ingredients
1 kg potatoes

5-6 tablespoons olive oil

2 stalks rosemary

1 tablespoon paprika

1 tablespoon red mild pepper

1/2 tablespoon ground ginger

Flower salt

Pepper
Instructions
1
Preheat your oven at 200 degrees.
2
Wash the potatoes and cut them in 6 pieces lengthwise.
3
Place them in your roasting pan, add the olive oil, paprika, red mild pepper, ground ginger, flower salt and pepper.
4
Mix and add the rosemary stalks on top.
5
Cook 35 to 40 minutes (mix after 20 minutes).