Hello there!
A few months ago, I recieved a bag of Masala spices directly form the Taj Mahal ! Okay, maybe it was not purchased exactly in a gift shop close to this amazing monument (I'll have to check with my mother in law!  😉 ), but those spices come from India! I finally opened the precious bag a few days ago and cooked a delicious chicken Massala.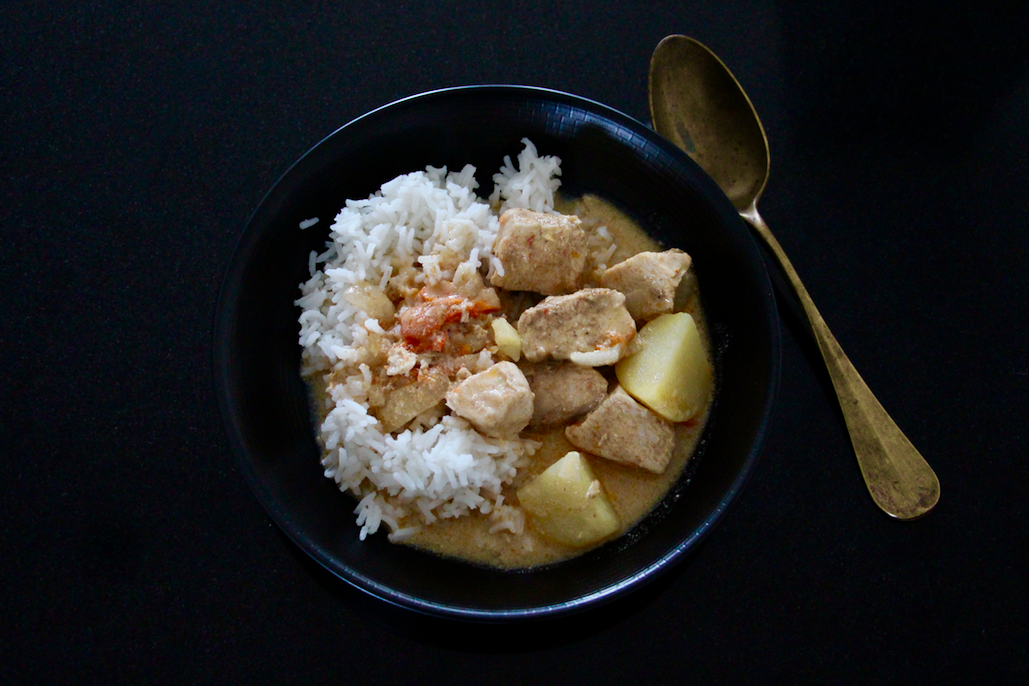 We are deep into Autumn weather here in France, a perfect time to enjoy a warm and comforting meal, that will send us to exotic places. Especially when we hardly see the sky lately 😉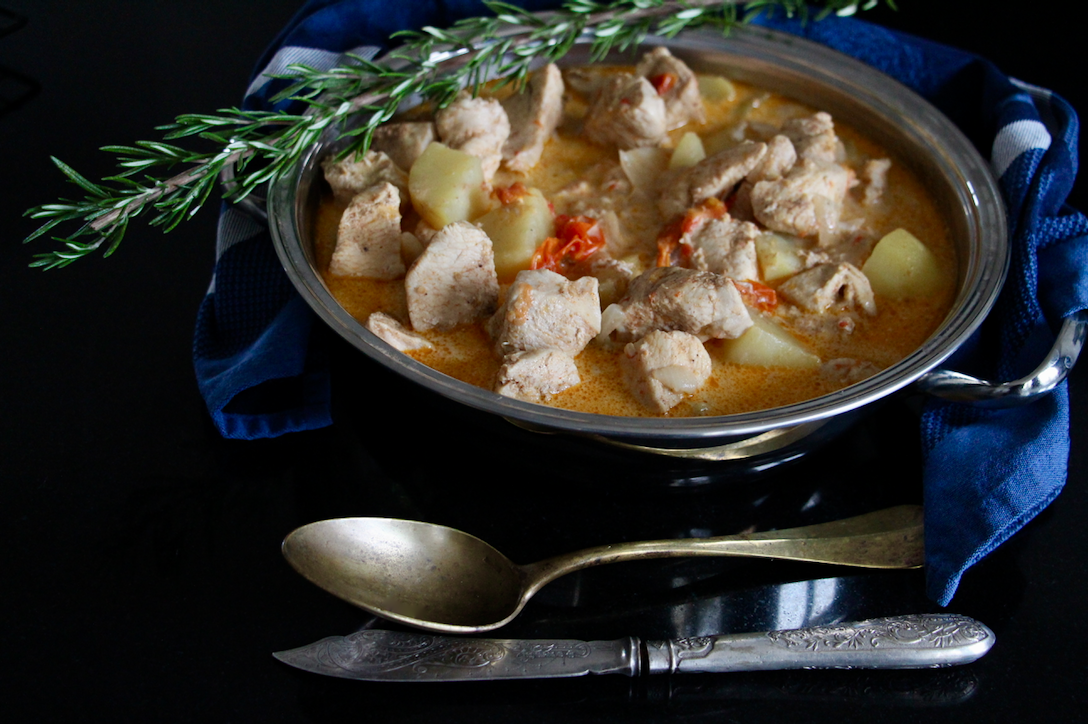 Luckily for me, there was a recipe on the Masala spice bag, no need for me to look for the best Indian foodblog!! So I took the local recipe and made a few changes, such as adding potatoes for instance.
For those who would like the original recipe, here is a pic of the Masala bag (could I do any better here??).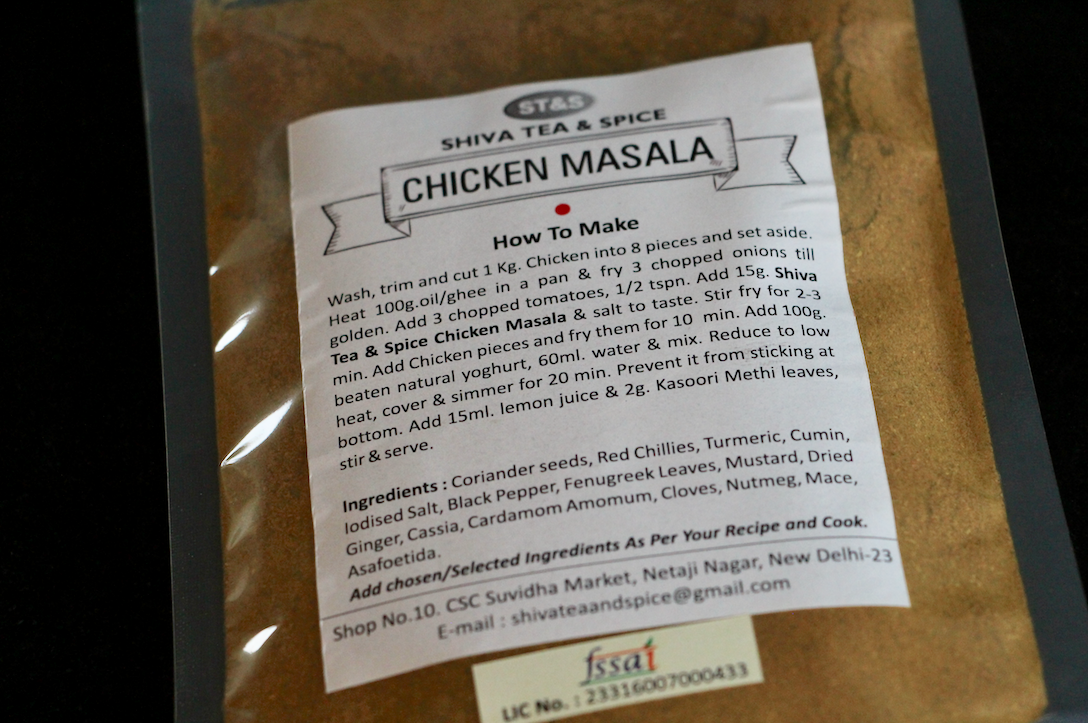 The result was stunning! A subtle mix between flavors and spices (on that point, I strongly recommend to adjust the recipe according to your tastes : spicy or spicy hot). I like when you can feel the taste with the spicy touch. Another advice: add the spice powder little by little until you get the spice level that you like.
We are boarding now! Let's go to India! The recipe, Chef!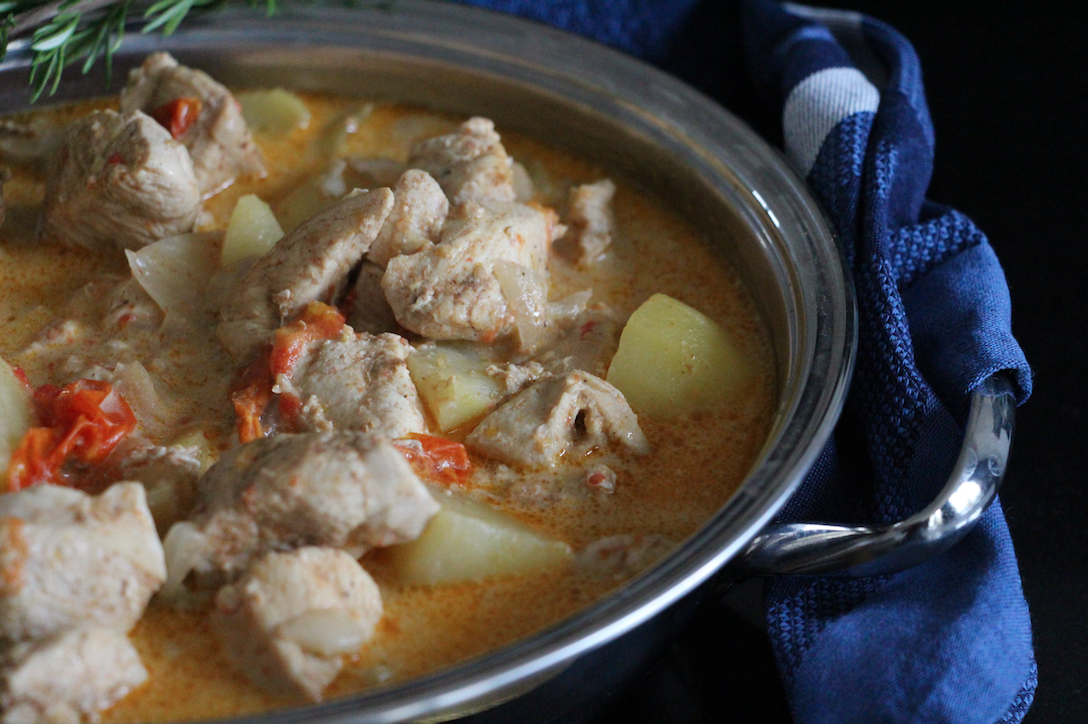 Print Recipe
Ingredients
8 chicken fillets

3 tablespoons of sunflower oil

3 fresh onions or one yellow onion

3 tomatoes or 15 cherry tomatoes

4 potatoes medium size

1 tablespoon of Masala spice

100 g plain yoghurt or coconut milk

1 lemon

Salt

Fresh coriander for decoration (optional)
Instructions
1
Heat the oil and fry the chopped onions until golden.
2
Add the chopped tomatoes and potatoes cut in 8 pieces.
3
Spread the tablespoon of Masala spices and cook 3 minutes at medium heat.
4
Add the chicken cut in pieces and fry them for 10 minutes, mix from time to time.
5
Add the beaten yoghurt or coconut milk and 60 ml of water.
6
Reduce to low heat, cover and simmer for 20 minutes.
7
Finally add 15 ml of lemon juice and salt to taste. Add Masala spices if necessary.
Notes
Serve with rice. You can also make this recipe with chicken thighs. If your dish is too spicy, add some more coconut milk or cream.