Easy, quick and yummy!
If you're looking to change from your usual sidedishes, and to change from the usual (yet super delish) mashed potatoes, go for the mashed carrots!!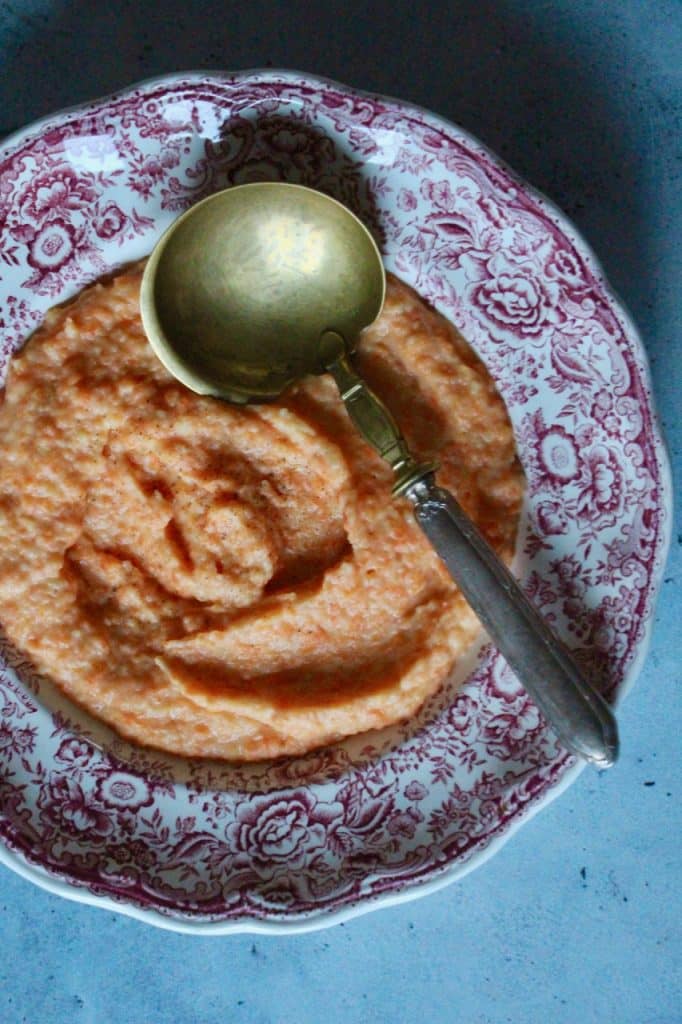 Yes my friends, mashed carrots are absolutely delicious!! My kids love them…
Besides:
it's really cheap
it's really easy to prepare
you can re-heat very easily!
Don't you call that pure happiness??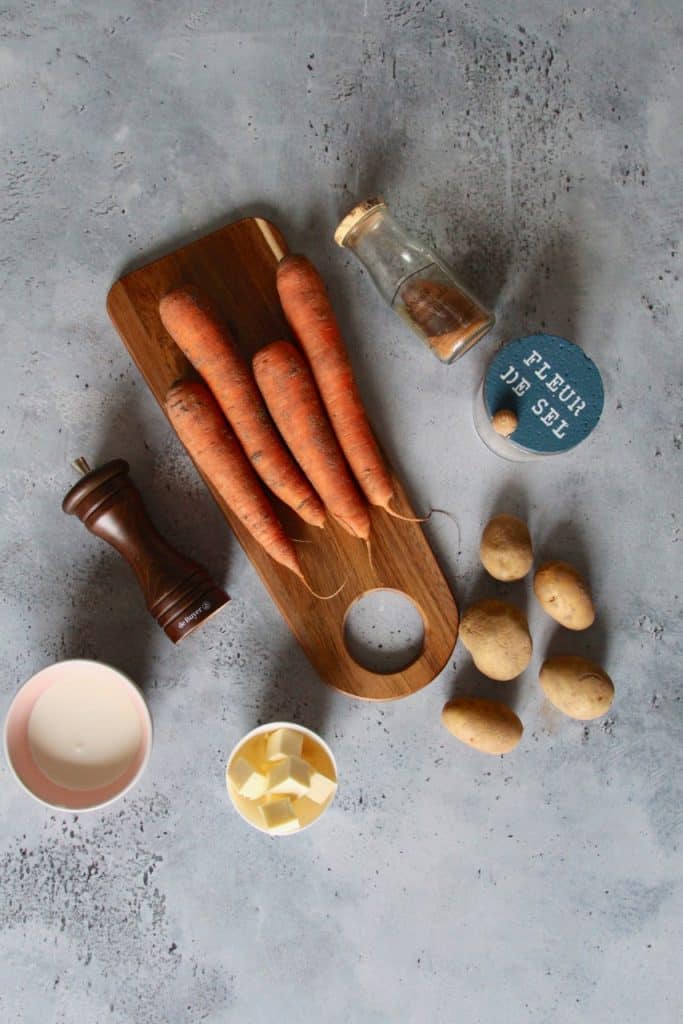 And you won't need a lot of ingredients (my little extra "je ne sais quoi" is to add a pinch of ground cumin since its taste matches very well with carrots) and little equipments… It's even a recipe that you can make with your little ones who will enjoy mashing the vegetables with the potato masher!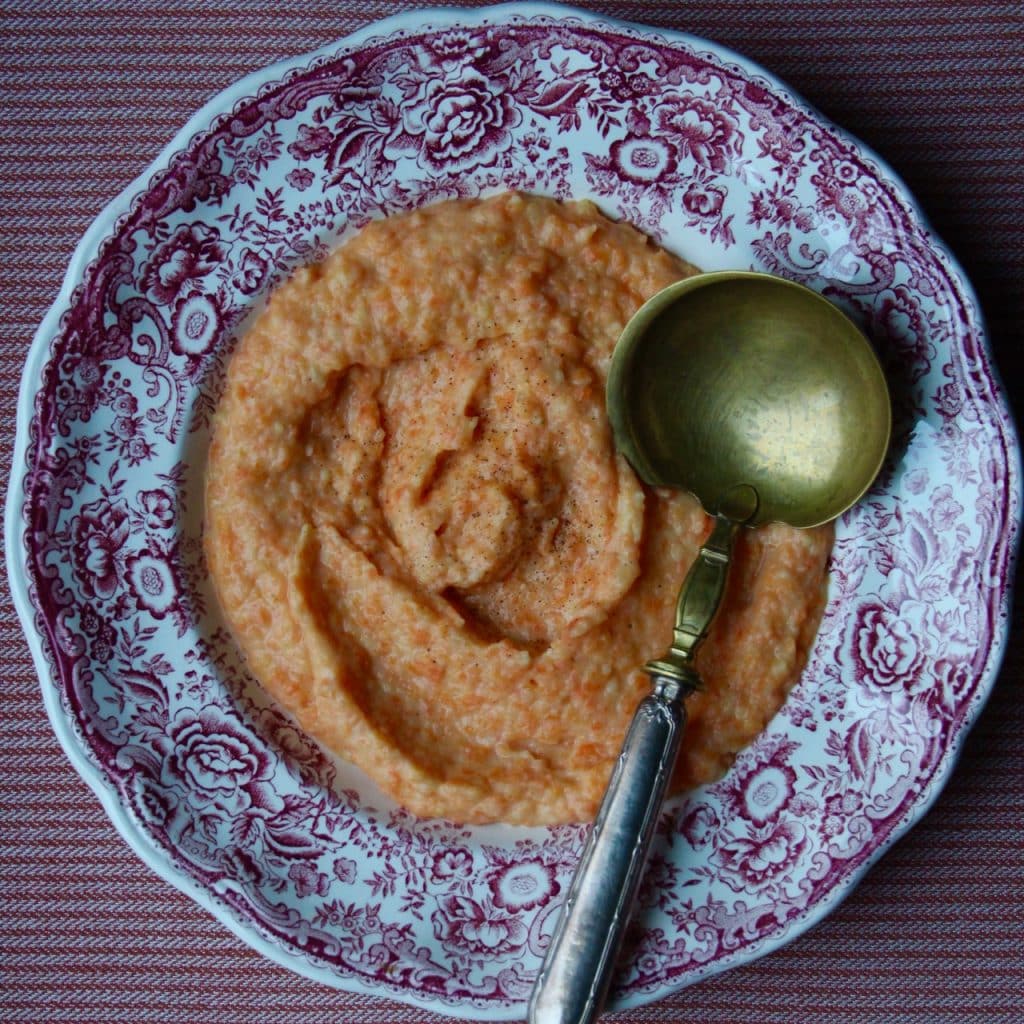 Talking about that, the utensils you need are:
A large sauce pan,
A potato masher,
A peeler,
A cutting board
And a sharp knife.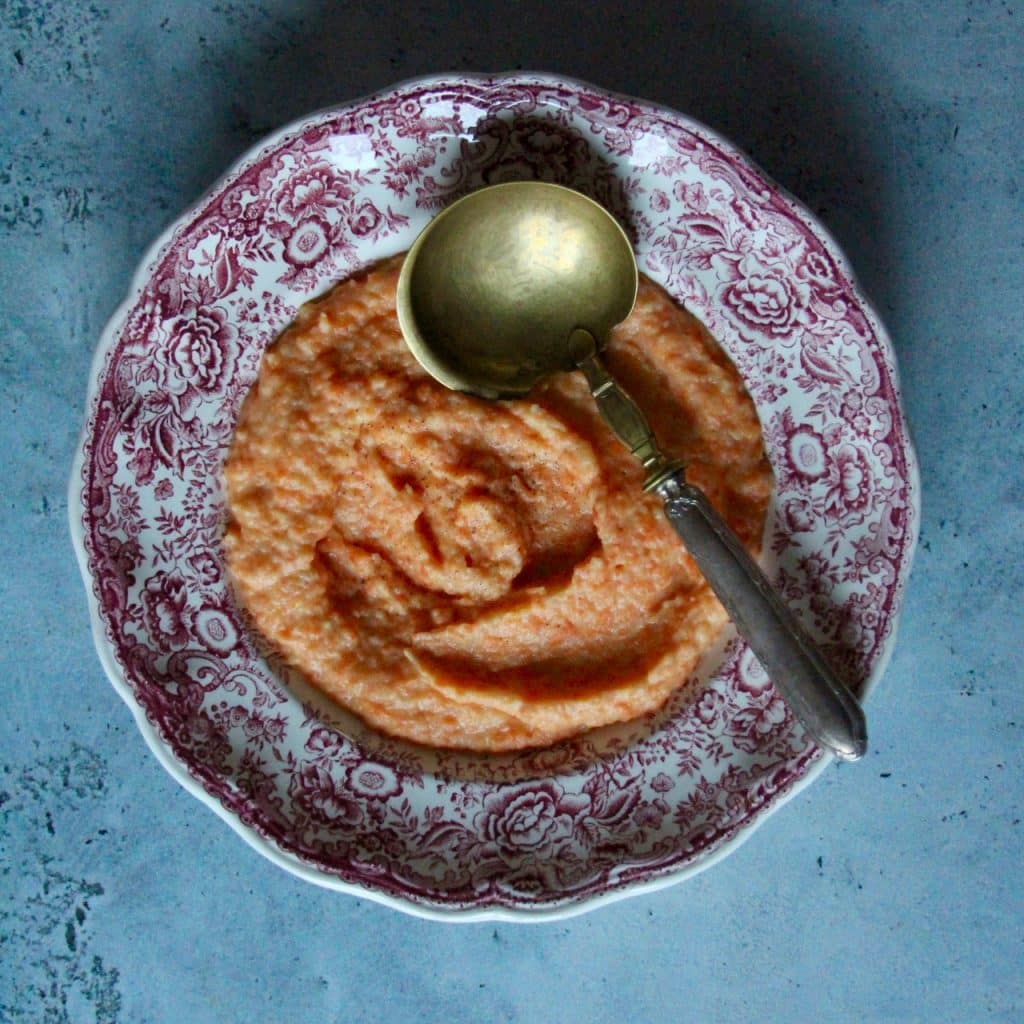 You have all that already?
Hop! in the kitchen!
The recipe, Chef!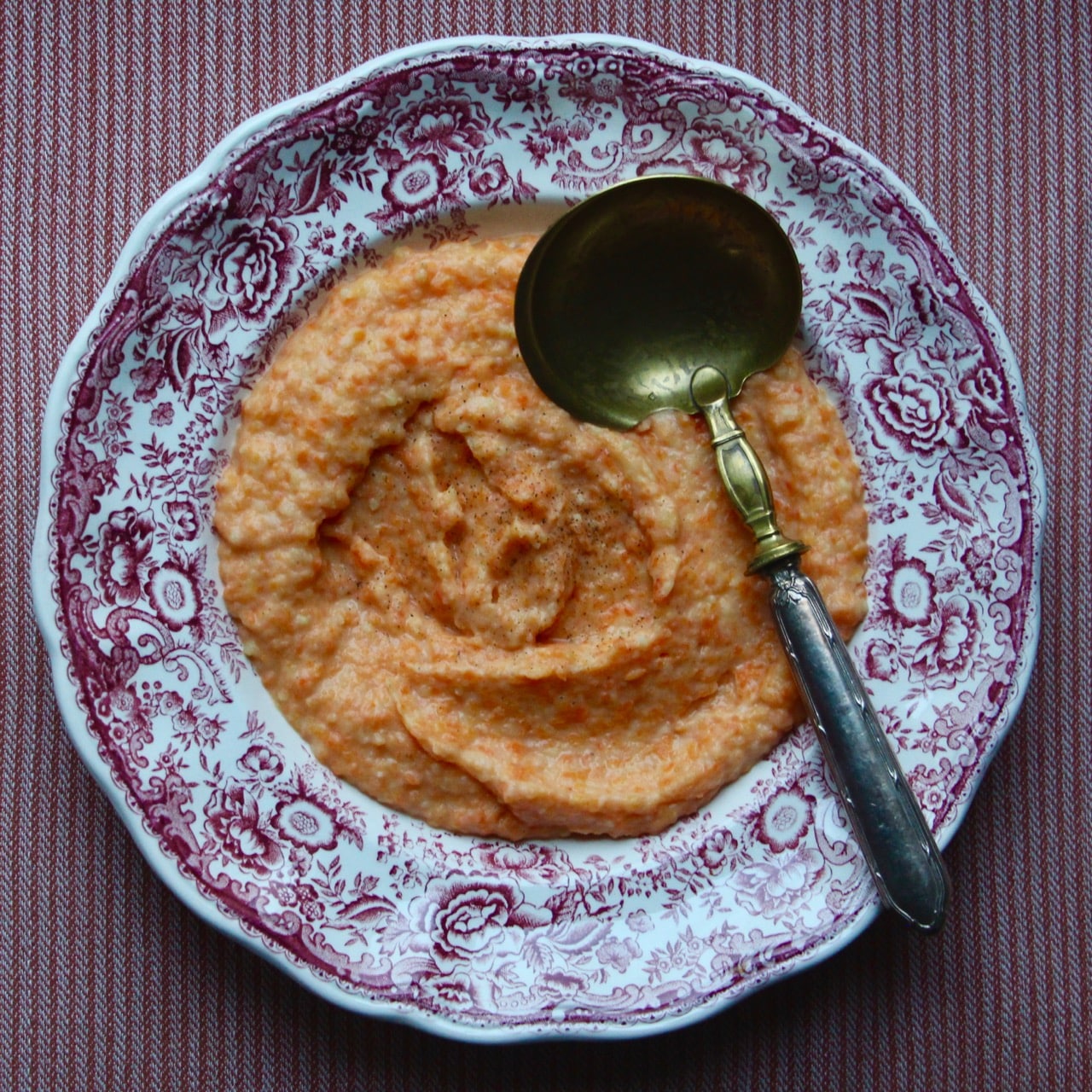 Print Recipe
Ingredients
4-5 carrots

4-5 potatoes

50 g butter

15 cl of cream

Salt

Pepper

Ground nutmeg

Ground cumin
Instructions
1
Boil a large volume of salted water.
2
Peel and cut your carrots and potatoes in pieces.
3
Place the carrots in the boiling water.
4
After 5 minutes, add the potatoes and cook for approximately 20 more minutes (check with a knife).
6
Mash the veggies with a potato masher until no lumps remain.
7
Add butter, cream, salt, pepper, ground nutmeg and ground cumin. Mix.