Hey guys !
Here is another amazing recipe inspired by Yotam Ottolenghi ! I made quite a few changes again to make it lighter.
And the result is … yum!!
Please welcome my oriental cauliflower salad …
The recipe, Chef !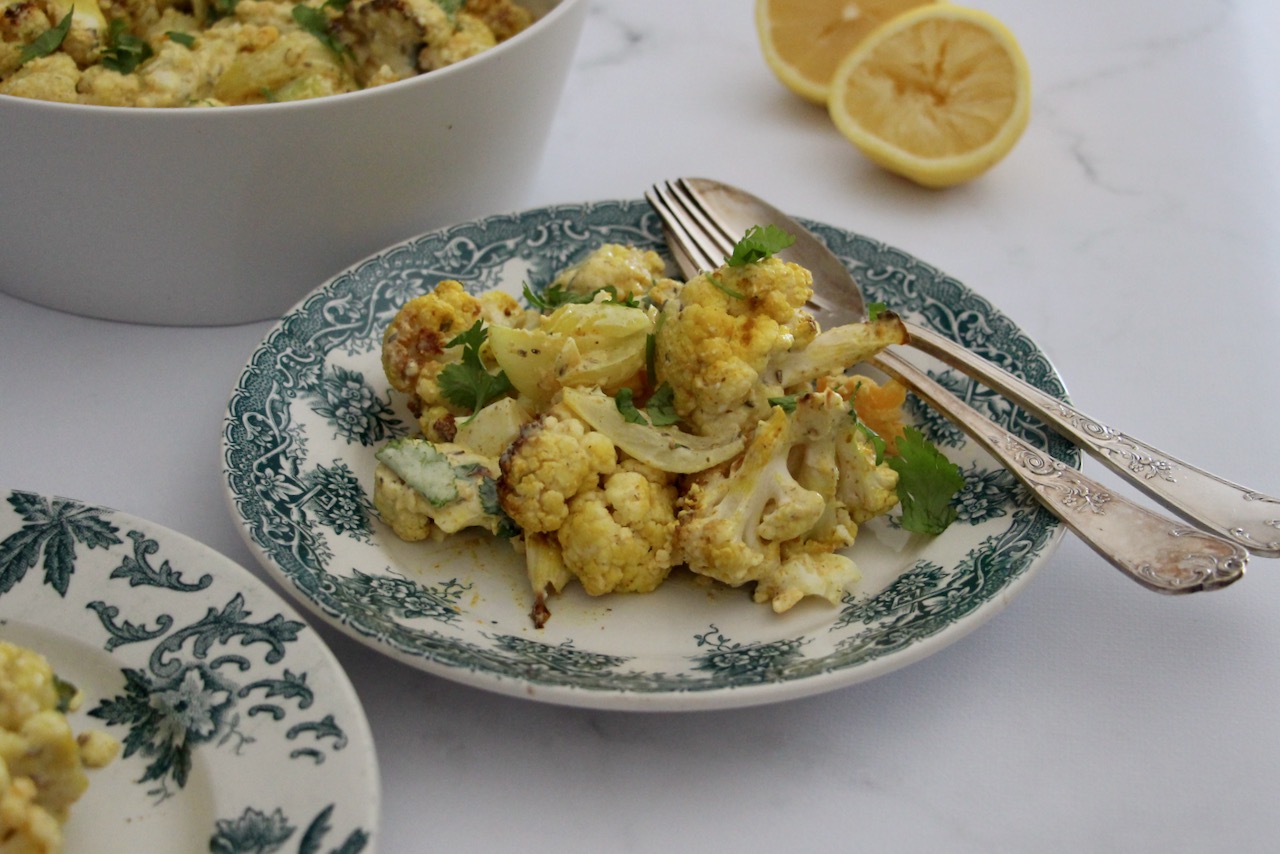 Print Recipe
Oriental Cauliflower Salad
Ingredients
1 cauliflower

1 onion

1 Greek yogurt

5 eggs

3 tablespoons olive oil

3 teaspoons curry

1 teaspoon cumin seeds

1/2 lemon

1 teaspoon tahini (or 1 tablespoon mayonnaise)

Salt

Pepper

Herbs (coriander, chive, parsley or basil)
Instructions
1
Preheat your oven at 225 C / 440 F degrees.
2
Pour the olive oil, 2 teaspoons curry, 1/2 teaspoon salt and pepper in a large bowl. Mix.
3
Cut the cauliflower in pieces and add them to the bowl.
4
Peel the onion and slice it thinly.
5
Add to the bowl and mix well.
6
Pour on a baking tray covered with baking paper.
7
Place in the oven for 20 minutes.
8
In the meantime, roast 2-3 minutes the cumin seeds in a small frying pan. Crush them afterwards.
9
Mix the Greek yogurt, tahini, 1 teaspoon curry, cumin and lemon juice. Set aside in your fridge.
10
Boil your eggs for 8 minutes.
11
Peel them and cut them in half or more.
12
When the cauliflower is cooked, set aside in a large bowl.
13
After 10 minutes, add the yogurt sauce and the eggs, mix gently.
14
Spread chopped herbs and serve!