Hello my dear friends!
I hope you're in the mood for a yummy and healthy treat!! And more… it's super easy to make!!
Let me introduce my chicken toasted sandwich.
Shall we see the recipe, Chef?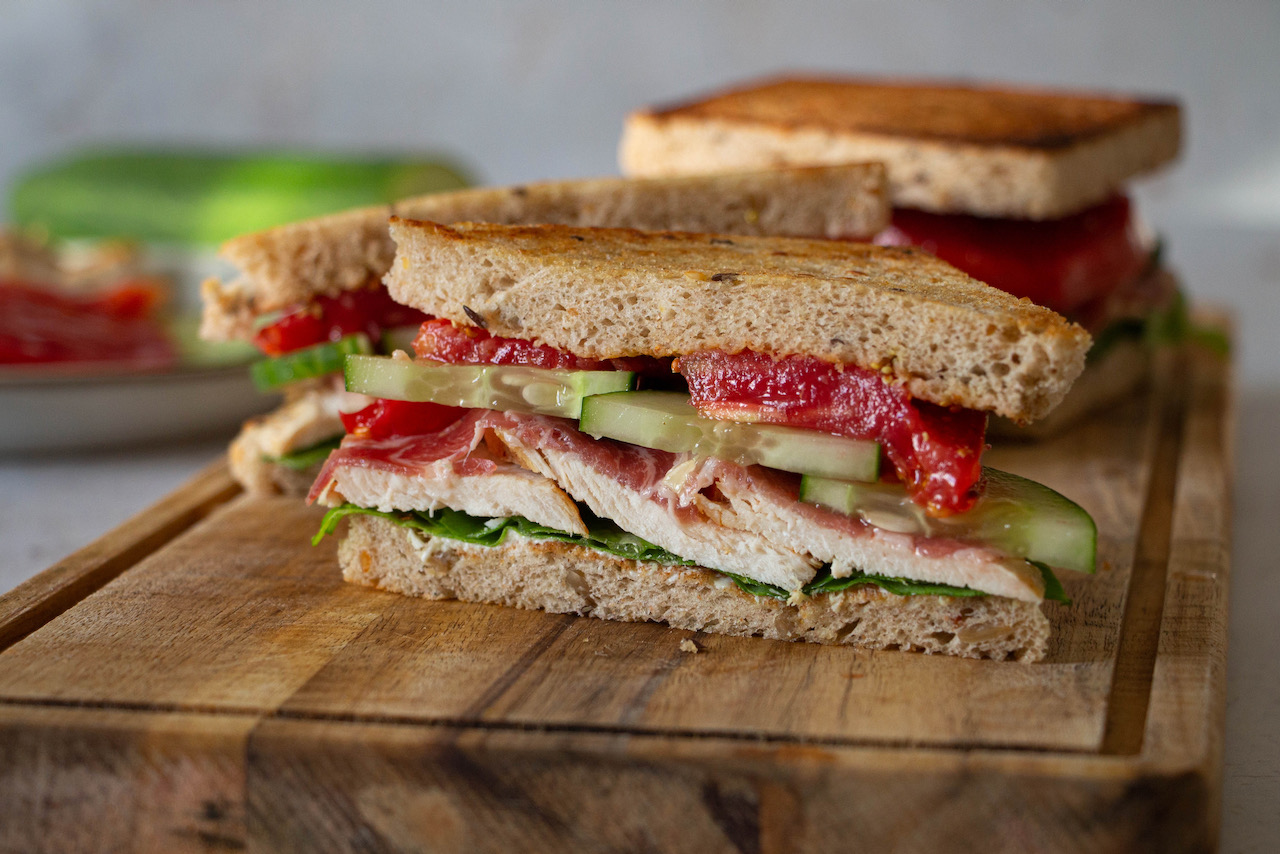 Print Recipe
Ingredients
4 slices of bread

1/2 tbsp olive oil

200 g chicken fillet

10 g butter

4 thin slices of coppa

4 lettuce leaves

1 tbsp mascarpone (or cream cheese)

1 tsp mustard

10 slices of cucumber

1 heirloom tomato

Salt

Pepper
Instructions
1
Heat the oil in a frying pan.
2
Place 2 slices of bread and cook until golden on each side. Set aside and start over with the remaining 2 slices.
3
Heat the butter in a frying pan. Stir fry the chicken until well done. Set aside.
4
Spread mascarpone on 2 slices of bread.
5
Spread mustard on the other 2 slices.
6
Place the lettuce on the bread with mascarpone.
7
Cut thin slices of chicken and place them on the breads with lettuce.
8
Add the cucumber slices, and the tomato cut in slices.
10
Close your sandwiches with the mustard breads.