Hello my friends!!
This is happening now!! Summer is finally here!! The sun took quite some time to be here in France but it won't stop now!!
Any idea to celebrate that? I do have one!! What could be better than my pistachios and tuna tartar?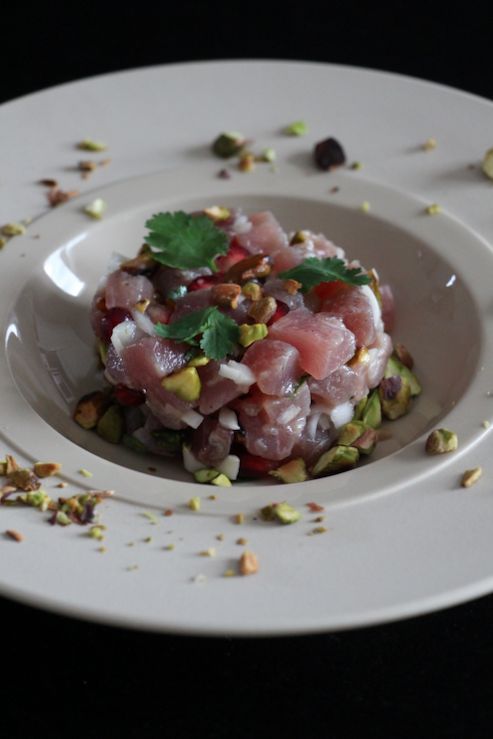 I'm a huge fan of tartars, as an appetizer or as a starter. I often make variations to my salmon, avocado and pomegranate tartar, or to my saumon, avocado and mango tartar …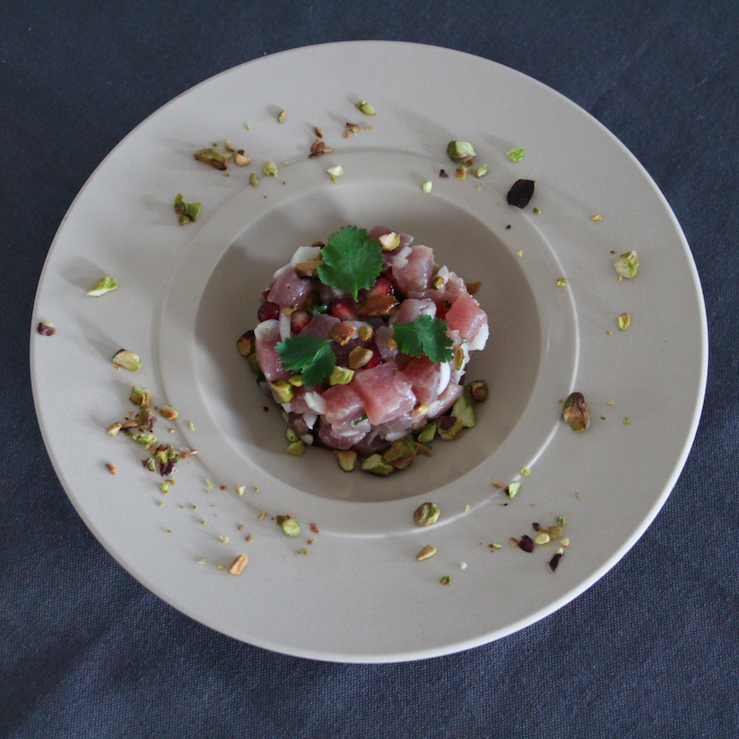 I wanted to change this time and make a pistachios and tuna tartar. I went to my usual fishermonger and found a beautiful piece of fresh tuna, then I gave a look to my cook book "Simple" by Ottolenghi and I got the idea of roasted pistachios. The rest of the recipe came along easily!!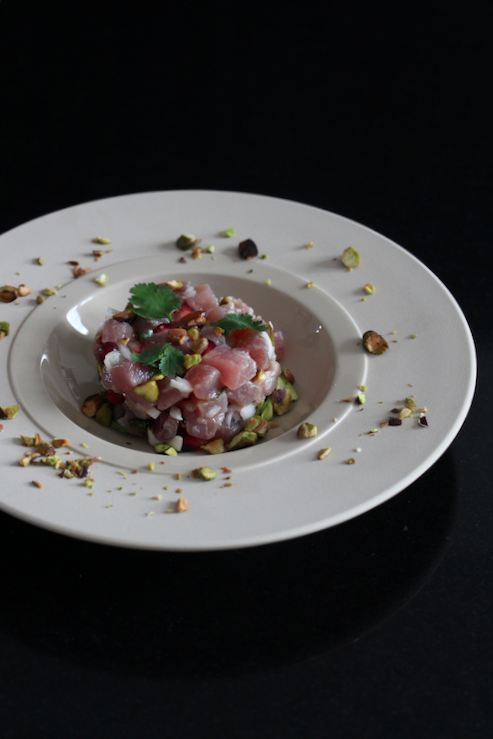 And the result was as good as expected, with delicate flavors, a huge gustatory pleasure!! And super healthy too!
And, as always with tartar, the making was super easy and quick!! I even think that the longest part of the recipe was to roast the pistachios!! 😉 Imagine that!!
And as it was super quick to make, you will need just a few utensils:
A frying pan for the pistachios,
A cutting board and a sharp knife.
(Presentation: Bahia Gourmet plate by Degrenne)
I think you're ready to move to the next step…
The recipe, Chef!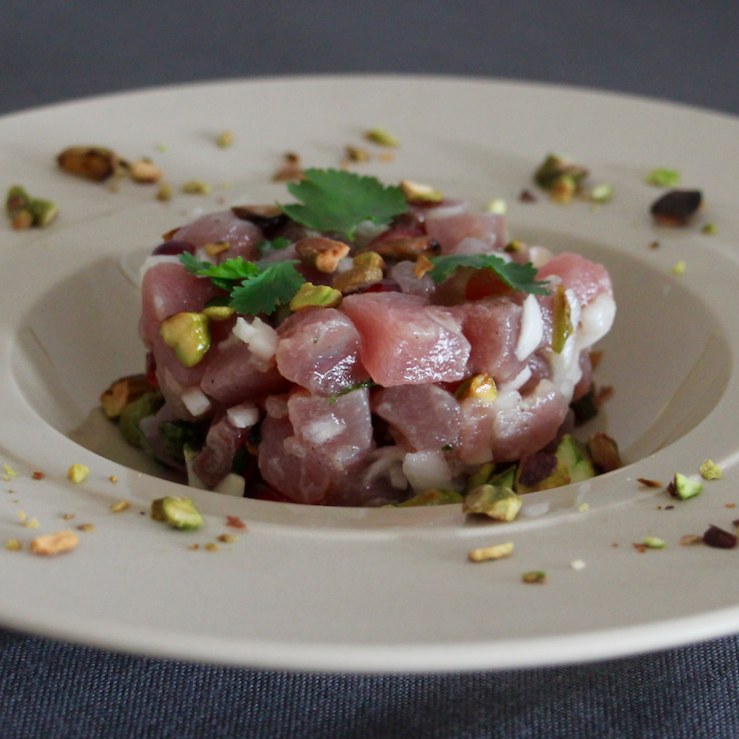 Print Recipe
Pistachios and Tuna Tartar
Ingredients
400 g fresh tuna
2 small scallions
1 large handful pistachios
1 lemon
1/6 pomegranate
2 tablespoons olive oil
1/2 teaspoon spices (ground ginger and coriander)
1 pinch flower salt
Pepper
Fresh coriander leaves
Instructions
1
Cut the tuna in small pieces.
2
Roast the pistachios in a frying pan at medium heat for a few minutes.
3
Remove the seeds from the pomegranate (apron mandatory here!)
4
Rince and dry the coriander leaves.
6
Place the tuna in a bowl, add the pomegranate seeds, the onions and chopped coriander.
7
Season with flower salt, pepper, sesame seeds and spices.
8
Pour the olive oil and 2/3 of the lemon juice. Taste and add lemon juice if you want to.
9
Add the roughly chopped pistachios, mix gently and serve.