Hello my lovelies!
So we are in the middle of March, and in March we eat cabbage, chicory, celery, potatoes, carrots and leek… I love leek! But my kids won't agree with me on this point… That's an issue! But I hadn't played my last card until now… 😉
Here is my leek pie. Tadaaaa !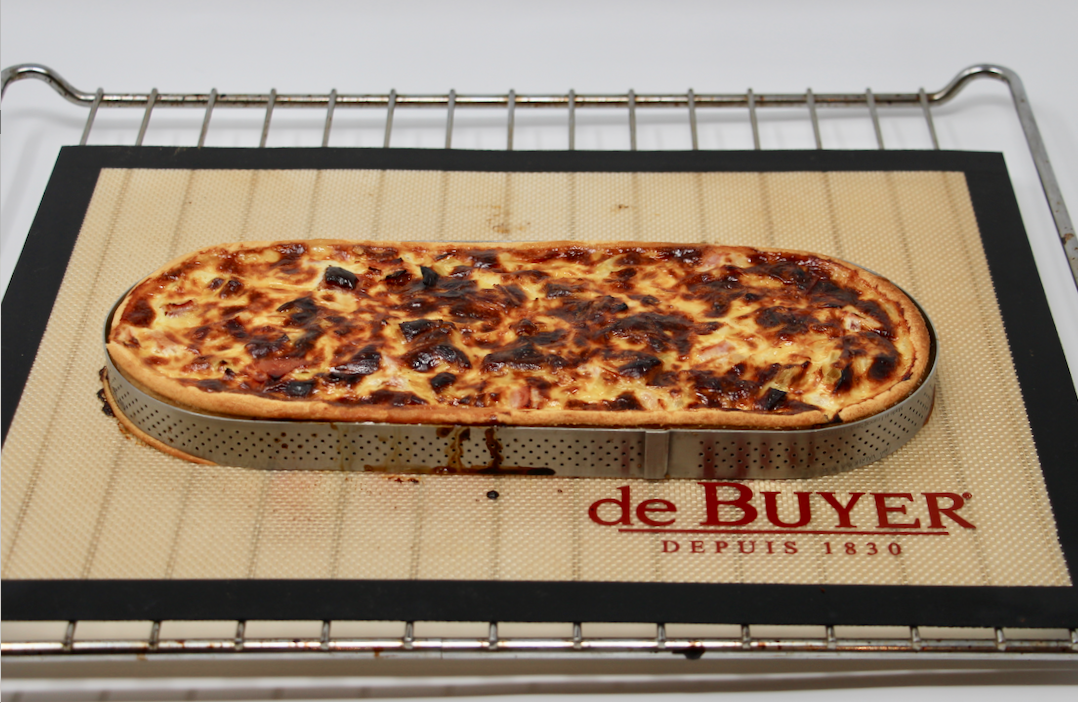 So yes, it feels like a victory to me because I cooked THE recipe that finaly reconciled my children with leeks! Yay!! Time for celebration or what?? Okay, I might be overacting…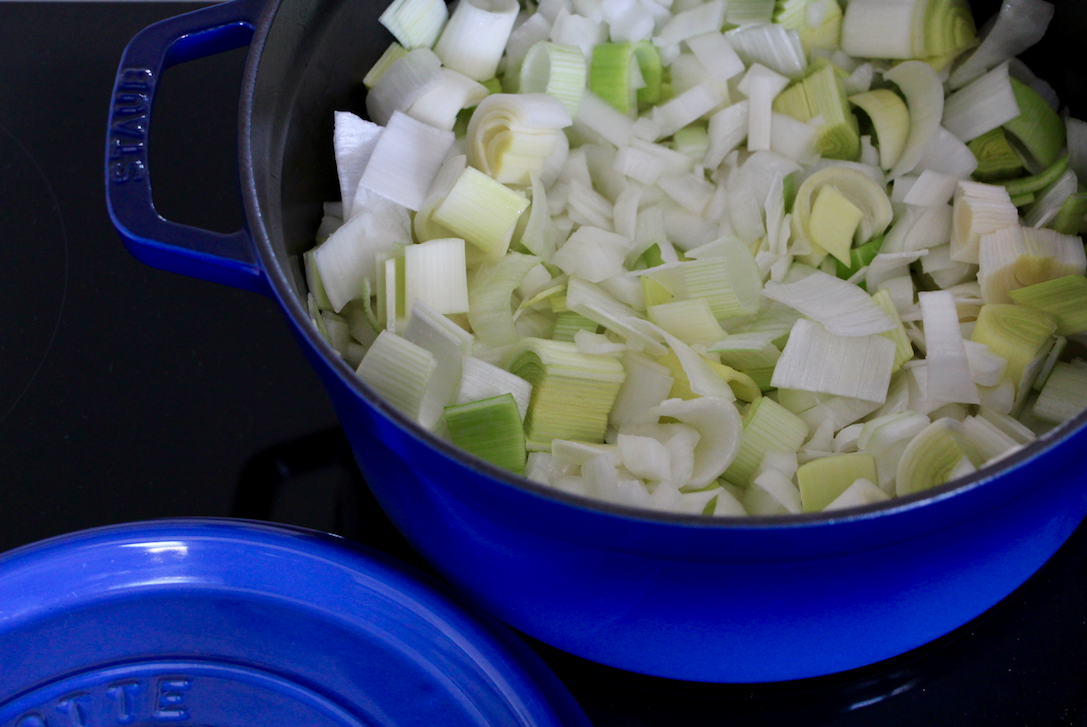 Back to our leeks then! This pie (or quiche) melts in your mouth, its taste is delicate, smooth and again it is easy to cook. It's almost like in a dream!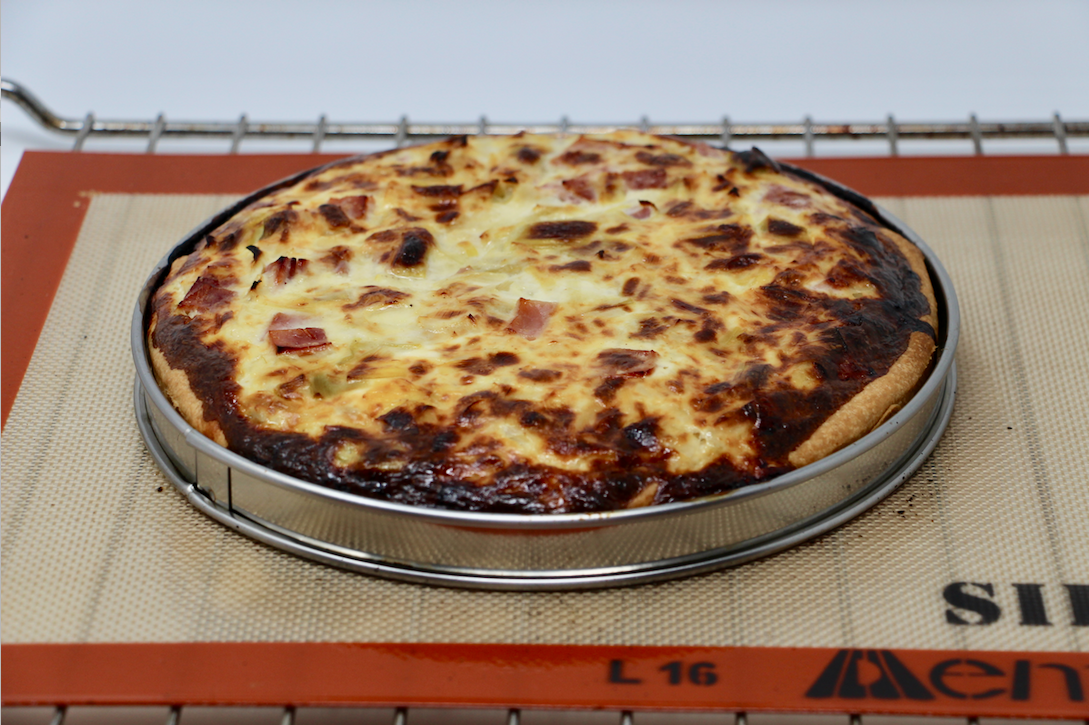 It is a family recipe that will find its place in your Sunday brunch buffet or for an nice aperitif if you cut it in bite size pieces.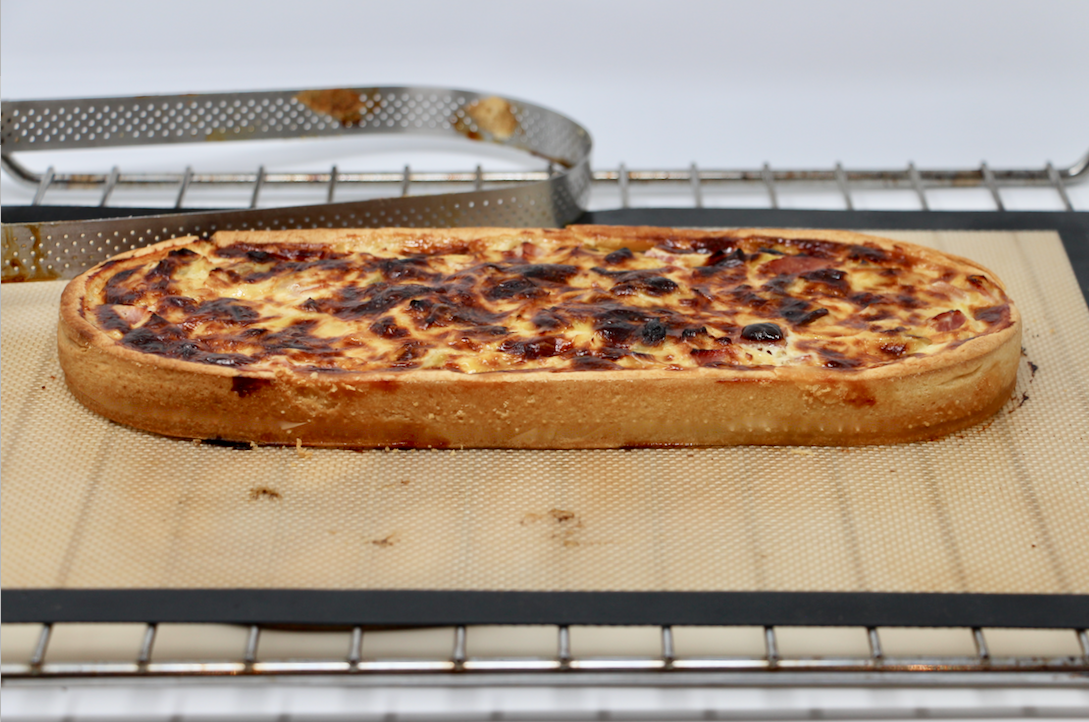 Serve it with a green salad and you'll have a perfect dinner. It can also be a nice starter before a dish with meat or fish. As you can see, the hardest point here is to choose!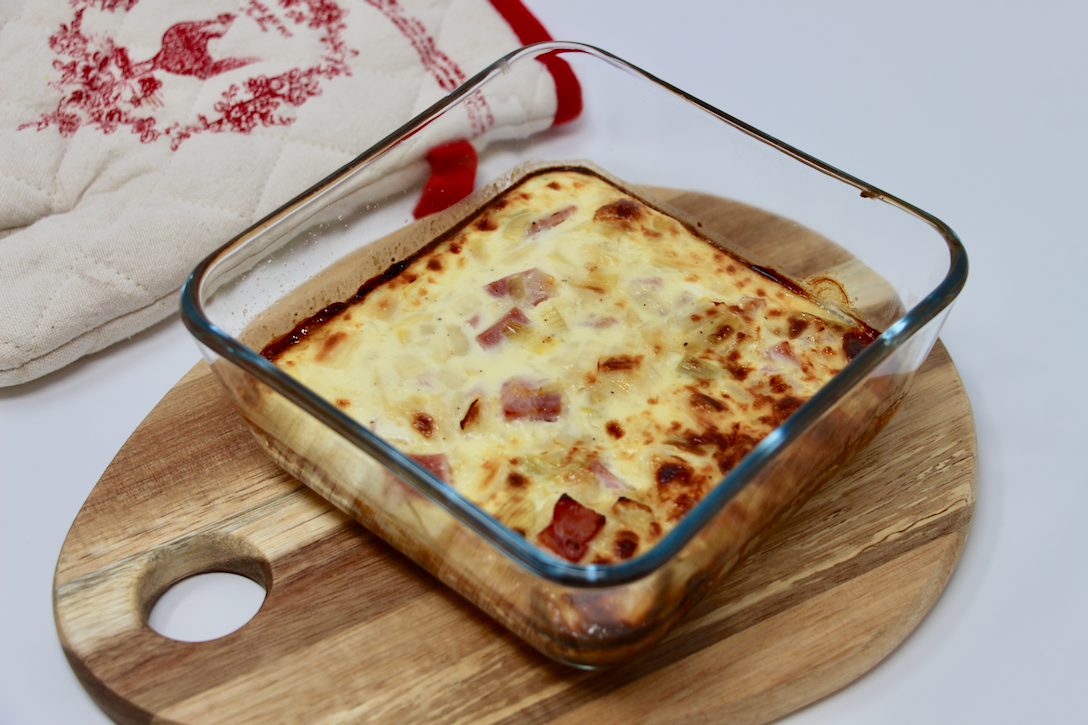 Finally, you can cook this pie without pastry, in a gratin dish. It's yummy too, but I like the crunchy texture of a good savory shortcrust pastry that I recommend here…
I think it's time to move to the next step…
The recipe, Chef!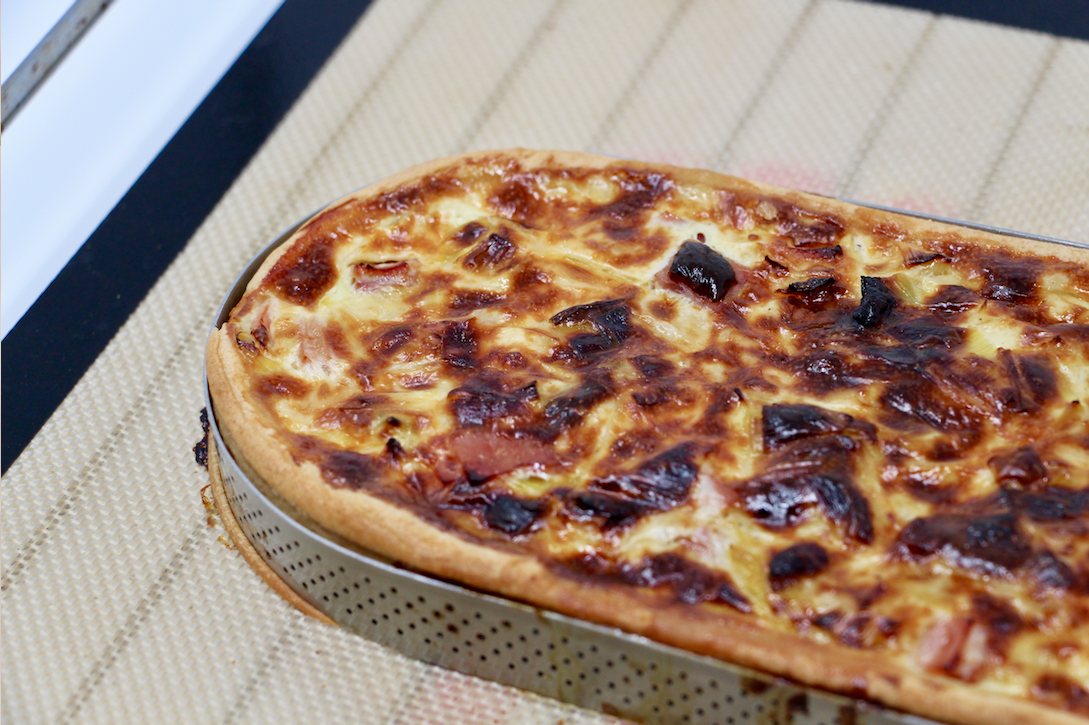 Print Recipe
Ingredients
1 savory shortcrust pastry (recipe on the blog)

2 onions

500 - 600 g of leek

15 g butter

3 eggs

15 cl cream

100 g mascarpone

2 slices of cooked ham

Salt

Pepper

Nutmeg powder
Instructions
1
Peel and cut the onions and leek. Rince the leek.
2
Melt gently the butter in a stewpan and add the onions and leeks.
3
Cover and cook at low heat for 2 hours. Mix from time to time.
4
After 2 hours, preheat your oven at 220 degrees.
5
Remove the stewpan from the stove and add the cream and mascarpone. Mix.
7
Add the ham cut in pieces.
8
Season with salt, pepper and nutmeg.
9
Spread your pastry and place it in your mold.
Notes
If you want a vegan dish, cook the recipe without the ham. You can replace the mascarpone by cream if you wish.