Hello chocolate lovers!
Today I will introduce a classic Christmas recipe: chocolate truffles!! Oh yeah, we love chocolate here…
It is true that we think about chocolate truffles during Christmas time, but I really think it's too bad… We should be making chocolate truffles all year long!!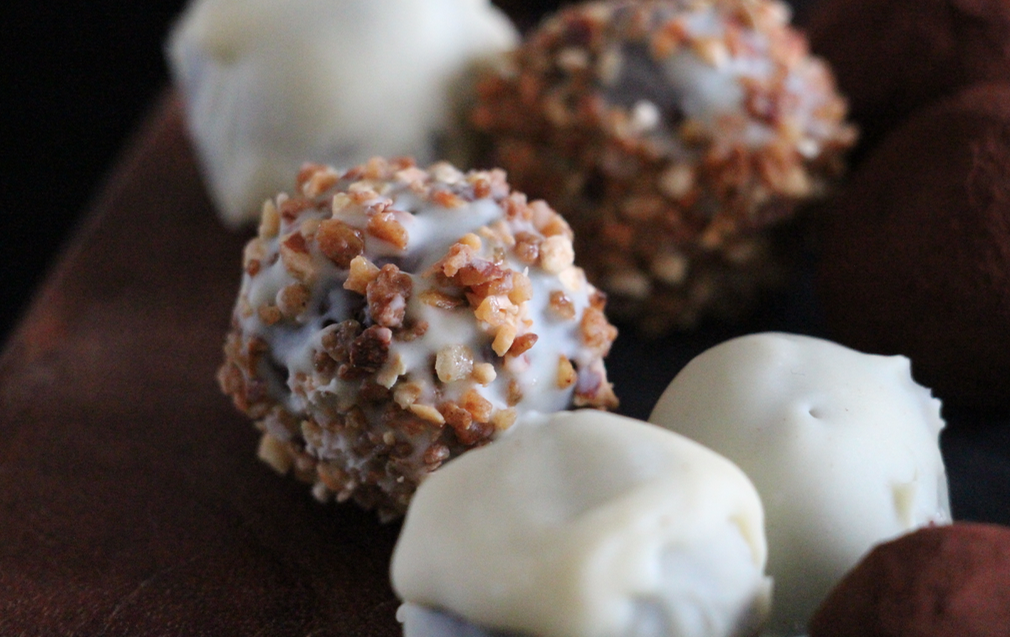 The recipe I'm about to explain is incredibly simple. You just need to have enough time ahead of you since you will need to wait for your ganache to cool down in your fridge.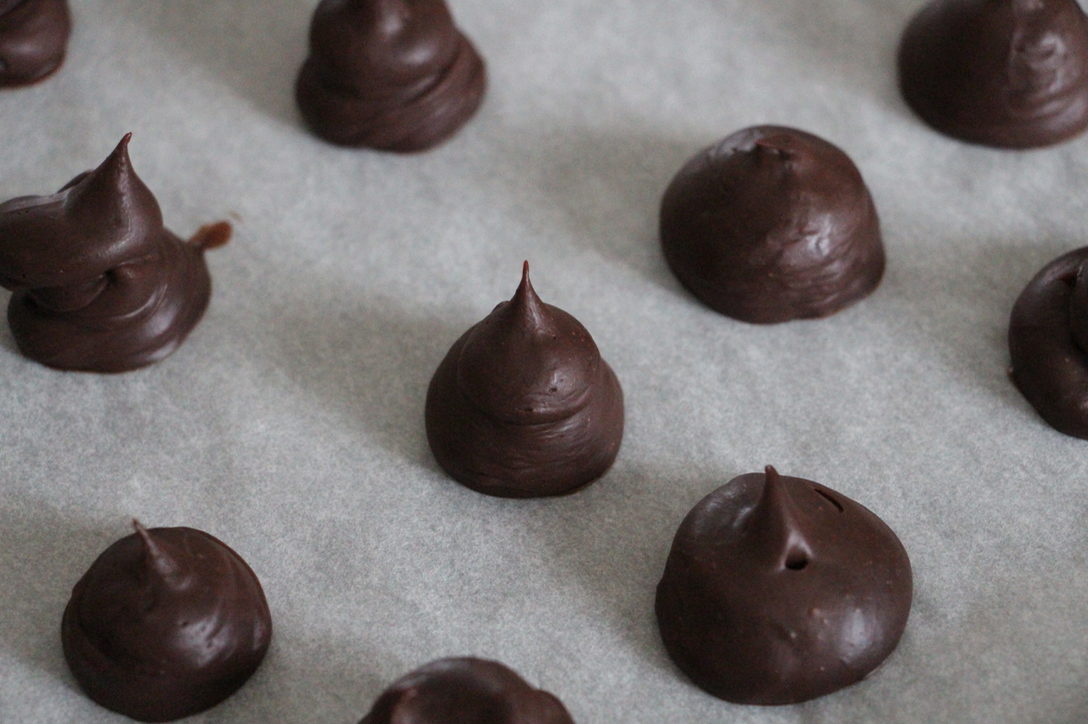 This being said, it will be a piece of cake!
The fun part is that you will be able to let go your imagination, your creativity with the same ganache. Just try a few coatings such as cocoa powder, melted chocolate, chocolate and praline (one of my favorites … It feels like a "Ferrero Rocher" without the nut inside…), white chocolate, with coloured chocolate vermicelli, with caramel inside, and many more!! By the way, if you have great ideas or tips, feel free to share them in the comment section of the recipe!!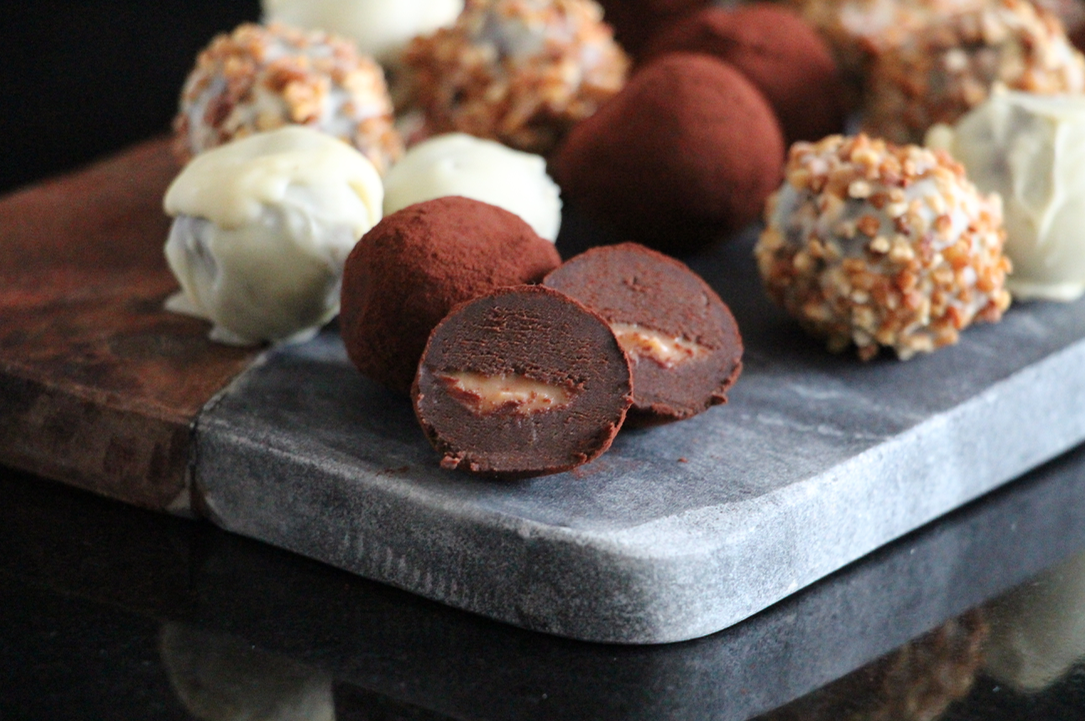 Before revealing the recipe, let me give you two important advices.
First, I strongly recommend to take high quality chocolate. I used the brand Cacao Barry and it's great. To avoid a feeeling that can be close to disgust, you need a good balance between fat and sugar. I wouldn't use your regular supermarket chocolate.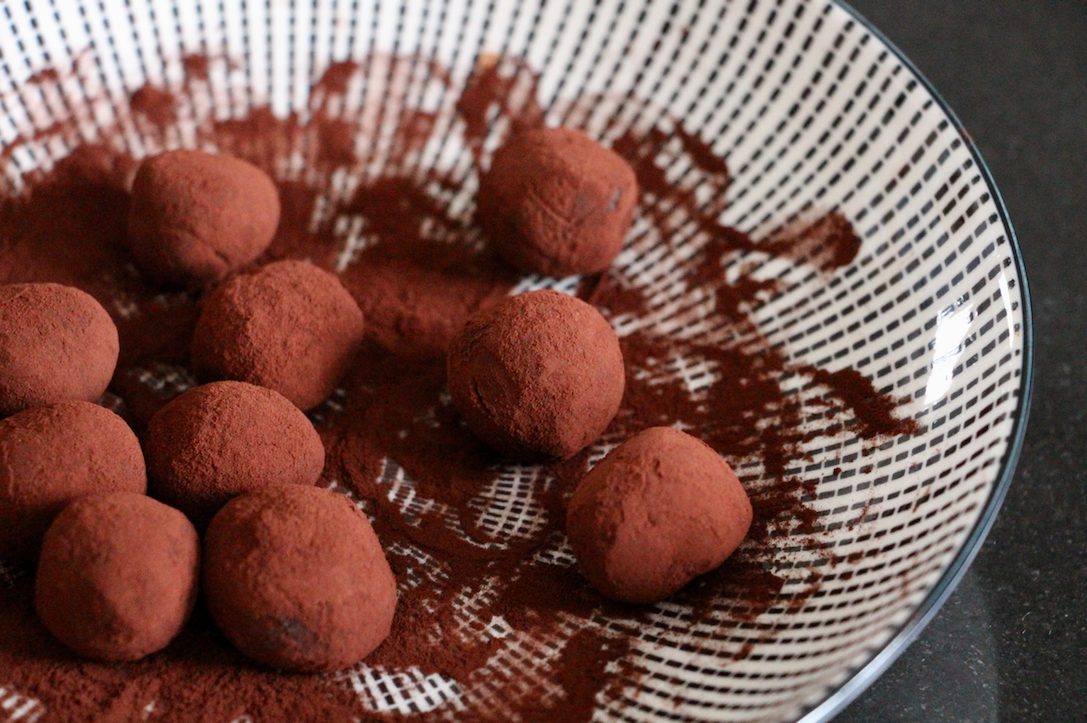 And, for more or less the same reason, I think it's best to make rather small truffles. I always prefer to take another one (and try maybe a new coating) rather than force myself to finish a big truffle. I make mine as big as roughly 2-2,5 cm diameter. Pleasure with balance… But do whatever pleases you !!
I think we are all set… The recipe, Chef!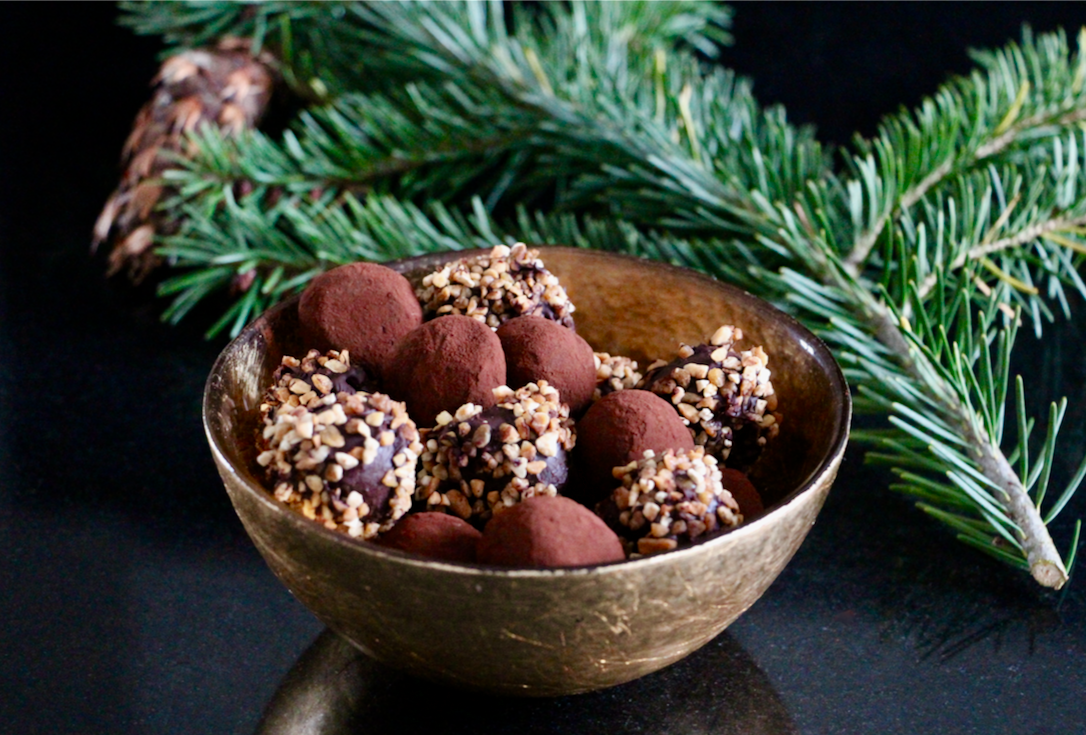 Print Recipe
Ingredients
200 g high quality chocolate

150 g cream

50g butter

2 g de flower of salt (optional)

Topping : cocoa powder, chocolate, ...
Instructions
1
Melt the chocolate with cream gently in a saucepan until you get an homogeneous mixture.
3
Pour the chocolate ganache in a plate. Set aside in your fridge for 20 minutes.
4
After 20 minutes, take a piping bag with a diameter 10 round nozzle, pour the ganache in it and make small heaps on a food paper.
5
Set aside in your fridge for at least 1 hour (the heaps should be stiff).
6
Prepare your coating: cocoa powder, melted chocolate, vermicelli...
7
Take one ganache heap one after the other, make a ball with each of them and coat!
8
Set aside in your fridge for 24 hours before eating.
Notes
Those truffles can be kept a few days in your fridge, well... if you can resist... 😉 Piping will help you with a much rounder shape and speed the cooling in your fridge. If you don't have a piping bag, use a teaspoon.