Hello my lovelies !
I'm sharing today a recipe that I fell in love with when I saw a post on Instagram … on Bake From Scratch …
Just a few adjustements, especially on the sugar quantities and here they are ! The ultimate chocolate chip cookies !!
The recipe, Chef !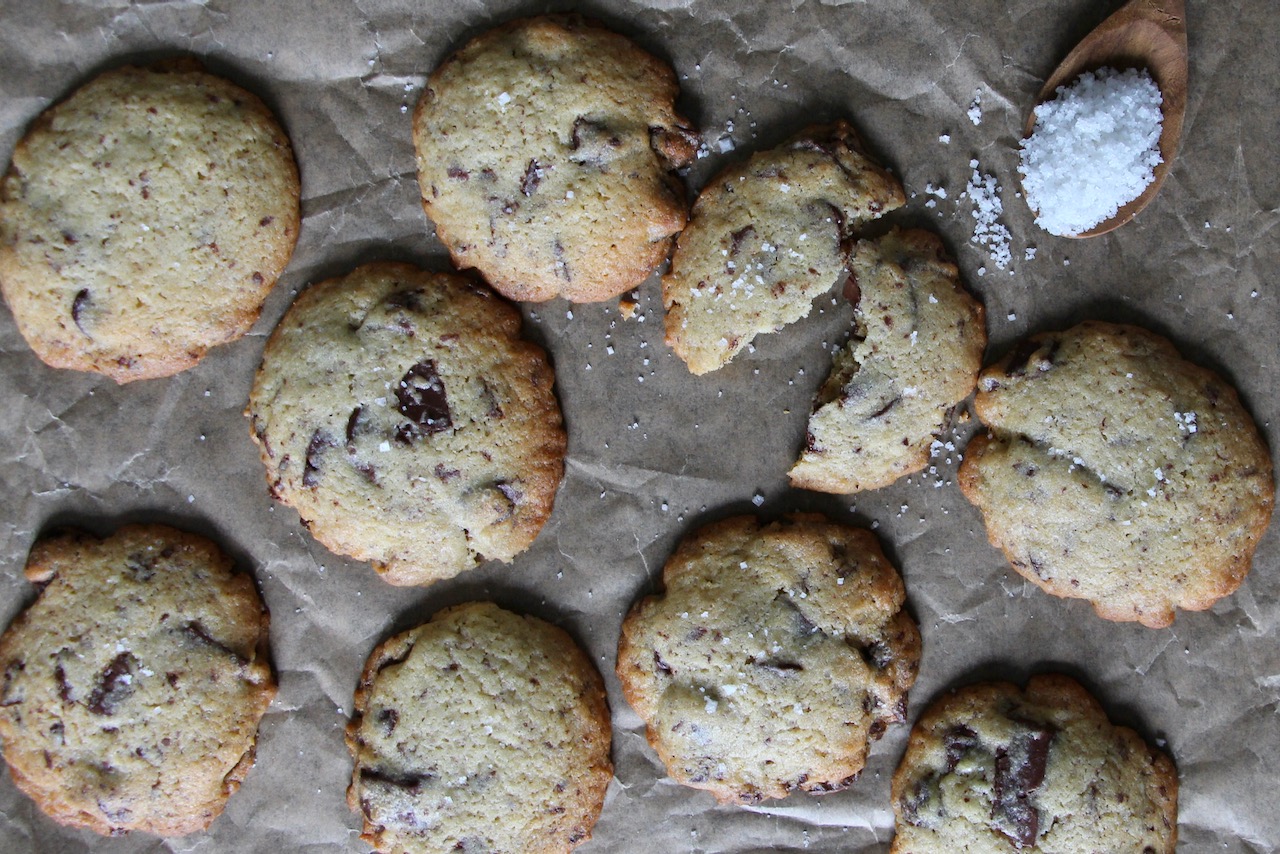 Print Recipe
Ultimate Chocolate Chip Cookies
Ingredients
110 g butter ay room temperature
60 g caster sugar
70 g brown sugar
1 large egg
1 pinch vanilla powder
1 teaspoon baking soda
170 g allpurpose flour
1/2 teaspoon salt
150 g dark chocolate chips (or chunks)
Flower salt
Instructions
1
Whisk the butter for 2 minutes in your food processor.
2
Add the sugars and mix 2-3 minutes to get an homogeneous mixture.
4
Pour the flour, vanilla,salt and baking soda. Mix until homogeneous.
5
Chop the chocolate chips and add them to the batter.
6
Mix gently with a spatula.
7
Make 30 g batter balls with s ice cream scoop and place on 2 baking mats.
8
Set aside in your fridge for 2 hours.
9
Preheat your oven at 190 C / 375 F degrees.
10
Remove the mats from the fridge, flatten the cookie dough balls with your hand and make 5 cm discs.