It's most probably the first cookie you ever had, way before even being able to remember it… Today let's discover a delicious and super easy recipe: the lady fingers by chef Christophe Felder.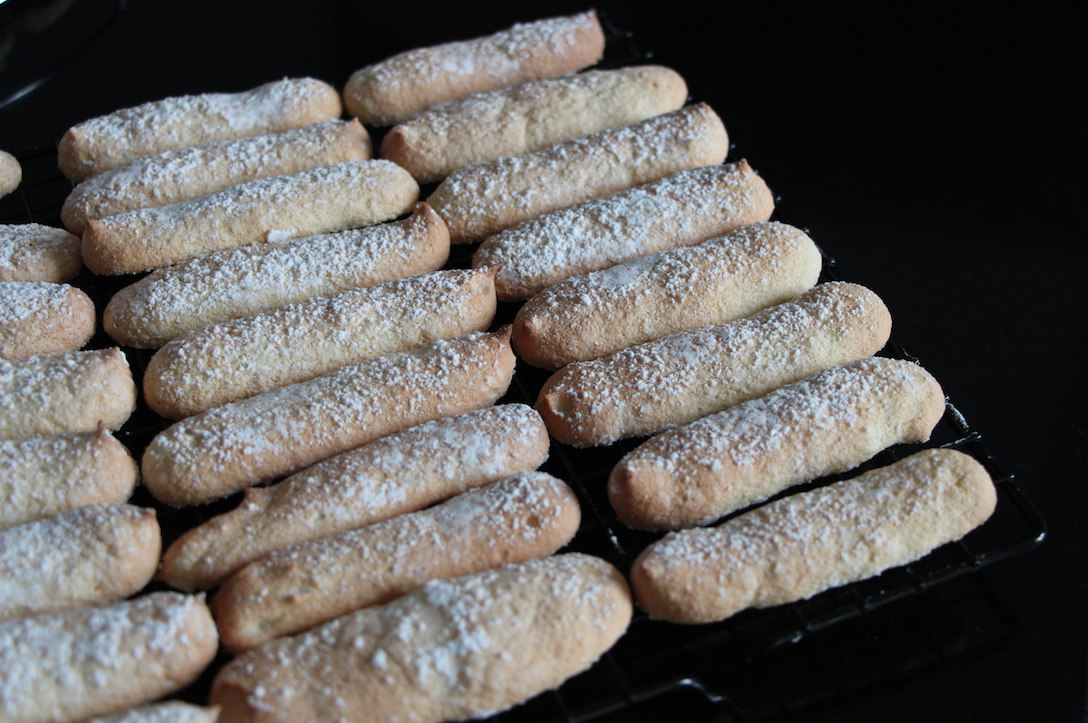 I must confess I have been buying industrial lady fingers for years. When ever I made a red fruit charlotte for instance, or just as a yummy snack with my coffee.
Lately, I started to reduce the list of industrial food products I buy: I want to know what is in my plate and in my family's ones.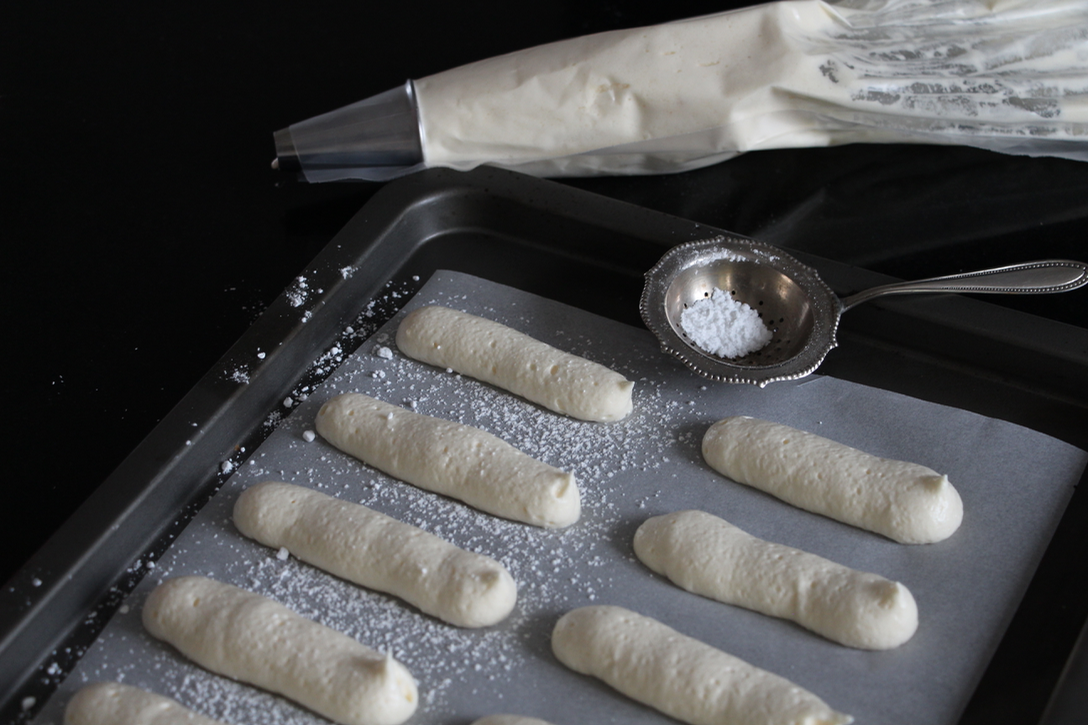 So, as I had in mind a chocolate charlotte recipe (very very soon on the blog!!), I just looked for the perfect lady fingers recipe and turned to my bible: "Pâtisseries" by Christophe Felder.
The result? Super easy (honestly the food processor makes most of the job!), quite cheap and delicious! Where do I sign??? 😉
Eggs, sugar, flour and icing sugar, nothing more.
And my utensils:
My kMix by Kenwood
My piping bag and diameter 14 nozzle by De Buyer
A spatula
See… Nothing can stop you from baking delicious lady fingers…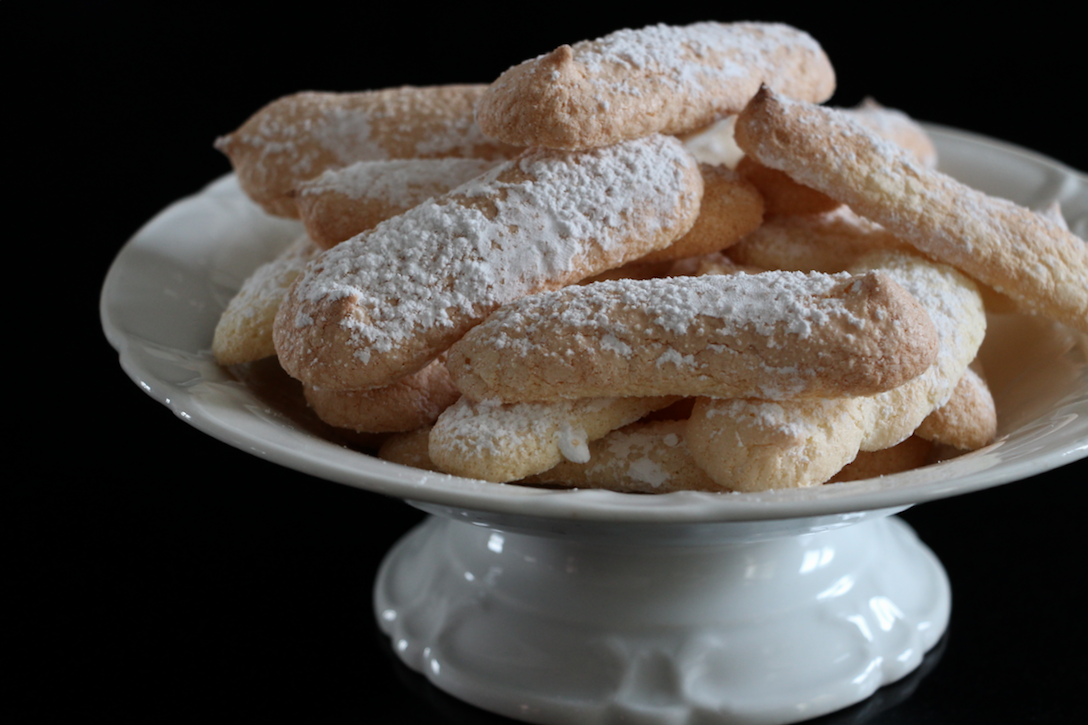 You can even use this recipe to replace the Genoese in several dessert recipes or in a strawberry cake for example. (To be made the day before use if possible).
Now, the recipe, Chef!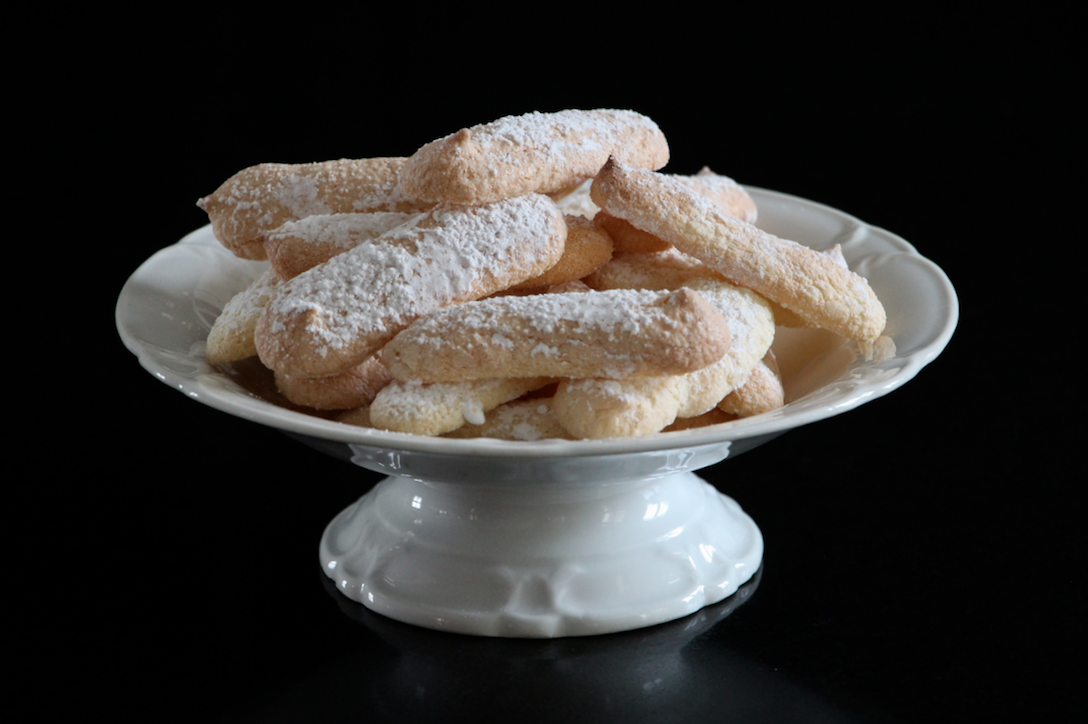 Print Recipe
Lady Fingers by Christophe Felder
Ingredients
4 big eggs (80 g egg yolks, 120 g egg whites)
120 g sugar
120 g flour
50 g icing sugar
Instructions
1
Preheat your oven at 180 degrees.
2
Pour the 4 egg whites in your food processor bowl and whisk.
3
Once they get rather firm, add the sugar in 3 times.
4
When your meringue is very firm, add the egg yolks one by one and whisk gently (speed 2 on a scale from 1 to 6).
5
Add finally the sifted flour and mix gently with a spatula until you get an homogeneous batter.
6
Take your piping bag and diameter 14 nozzle, fill it.
7
Make identical sticks (8-10 cm) on a baking paper sheet. Spread icing sugar.
9
When you remove your biscuits from the oven, place your baking sheets on your workplan. When cooling down, the steam will help remove the lady fingers from the baking sheets.
10
Spread icing sugar again.
Notes
Chef Felder indicates 200 degrees in the original recipe. It was to hot for my oven. Baking sheets are mandatory if you want to handle your lady fingers without any problem.