Hello my friends!
Today I'm sharing a super easy recipe that will make everybody happy around your dinner table.
Here are my creamy chicken meatballs with spinach. Absolutely yummy, you have to try them!
Let's see the recipe, Chef!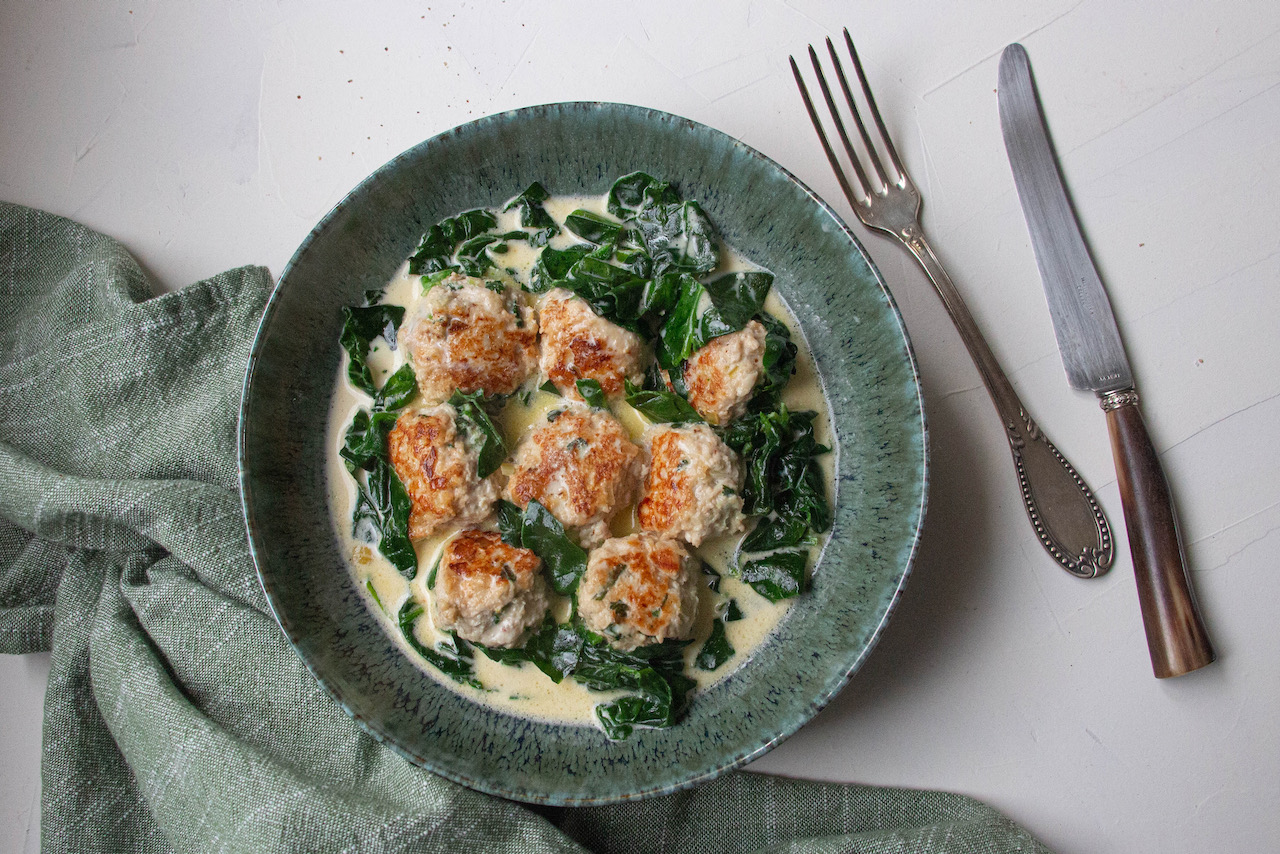 Print Recipe
Creamy Chicken Meatballs with Spinach
Ingredients
Meatballs

900 g minced chicken

2 garlic cloves

1/2 onion

2 tbsp bread crumbs

1 handful fresh coriander

12 mint leaves

1 tsp ground ginger

1,5 tsp salt

Pepper

2 tbsp sunflower oil

Finish

200 g spinach

100 g cream
Instructions
1
Place the minced chicken in a large bowl.
2
Add the grated garlic, chopped onion, bread crumbs, mint and coriander finely chopped. Combine.
3
Add the ground ginger, salt and pepper to taste.
4
Combine and shape your meatballs.
5
Heat the sunflower oil in a frying pan.
6
Stir fry the meatballs until golden brown.
7
Add the spinach and cover with a lid. Cook for 2 to 3 minutes.
9
Lower to medium heat and cook for 2 to 3 minutes.
10
Adjust seasoning and serve.