Hello my lovelies,
Today I'm officially posting my first gluten free pastry recipe.
It is by chance actually… I had bought rice flour previously for another recipe, I had plenty still in my kitchen cupboard… So I looked for a good recipe and found this gluten free chocolate cake.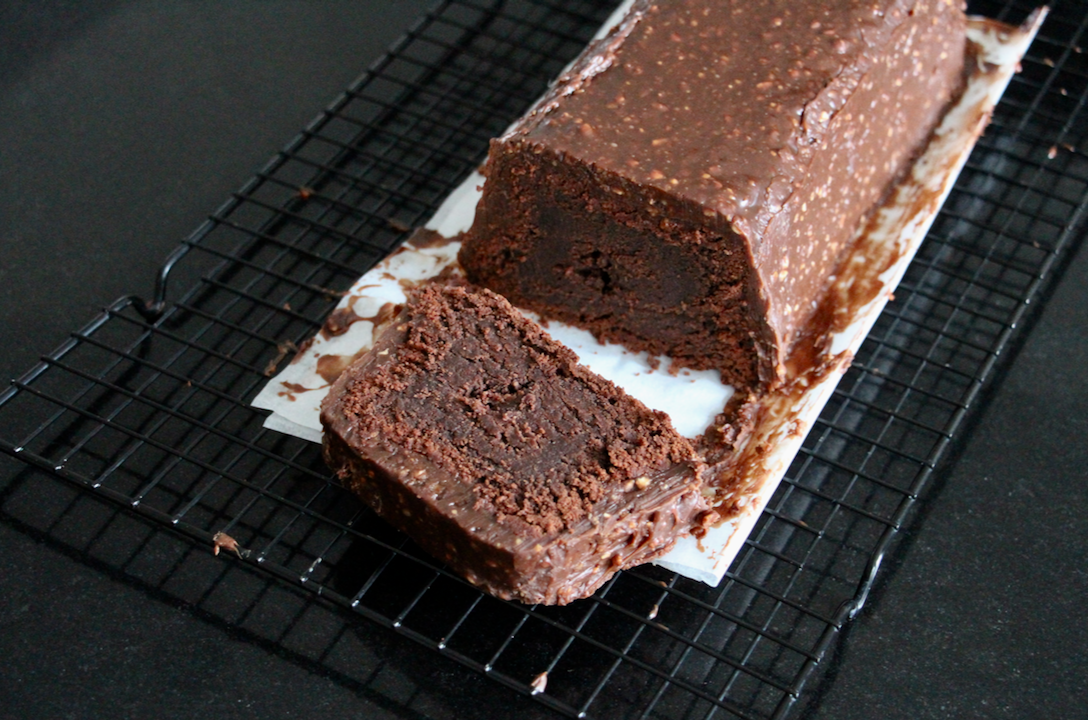 Personally I don't especially have to face the tricky issue of gluten intolerance, and I never really tried to cook or bake gluten free dishes. Still, quite a few among you ask me about it from time to time. It was obvious at some point that I would post gluten free recipes too.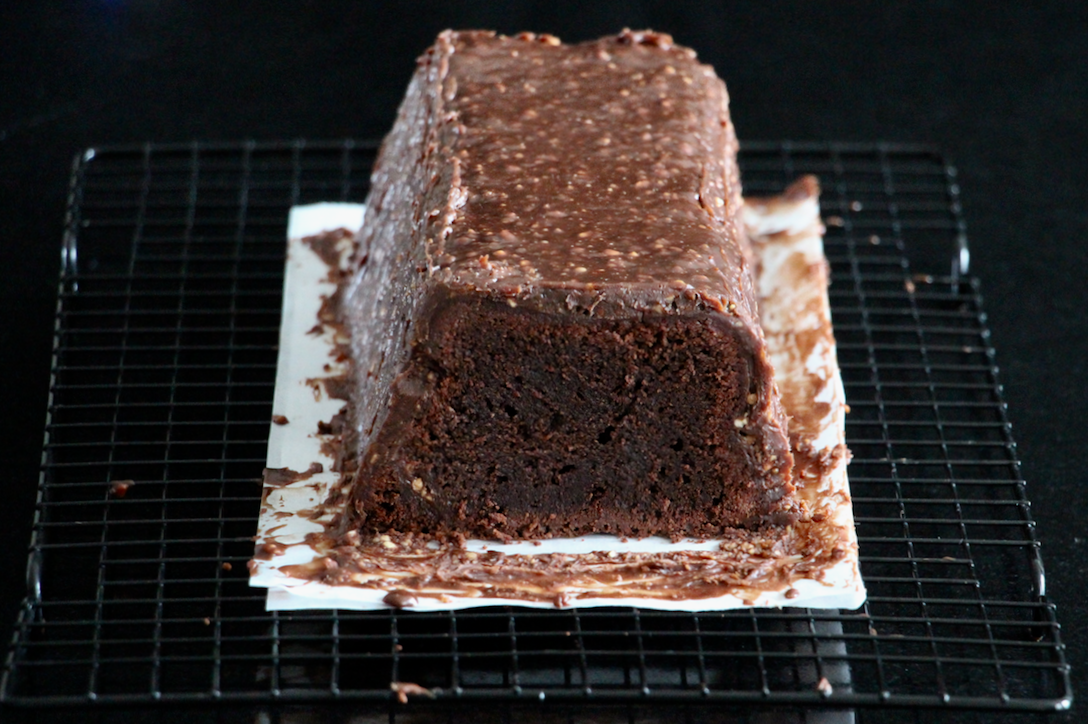 Of course, I'm no specialist on the matter, I hope I won't make any mistakes and, if I was to make any, please forgive me …
Meanwhile, I baked this chocolate cake and my kids verdict was unanimous : mummy, it's soooo good! Whew! That was reassuring!! And the cake even lasted long enough for 2 afternoon snacks… That counts!!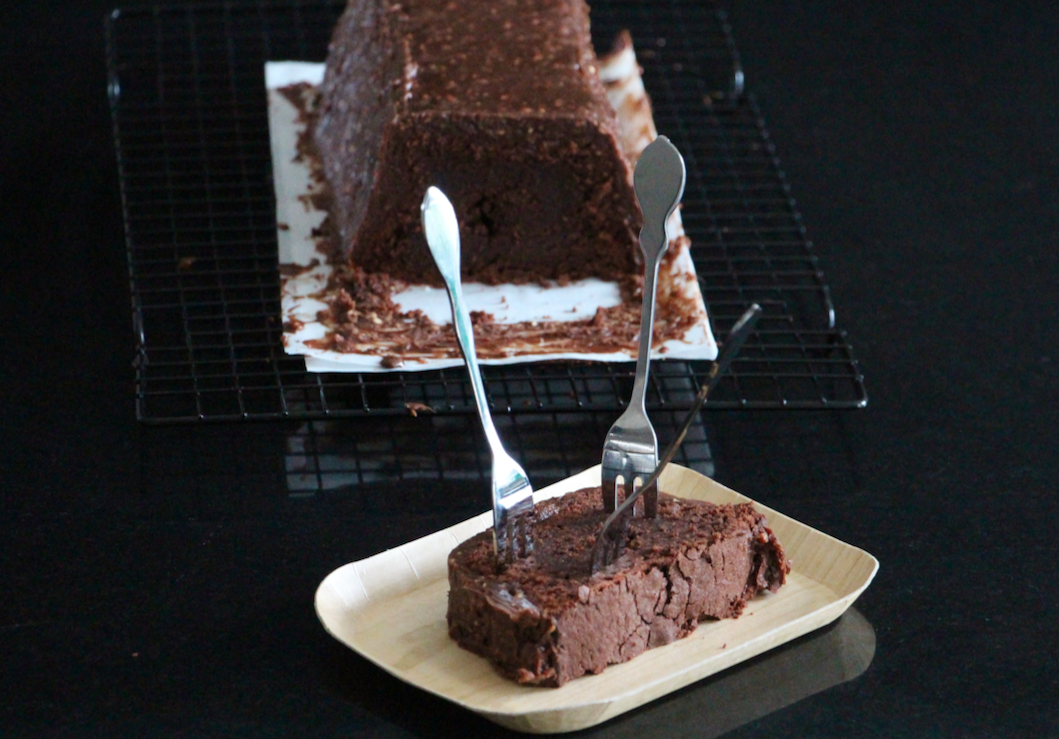 I suggest to finalize this gluten free chocolate cake recipe with a chocolate and crushed nuts frosting. You can serve it without of course. But you know my endless love for chocolate … The more there is… 😉
Just know that if you decide to make the frosting, you will need more time to make the whole cake than the time mentionned in the recipe: you will have to let your cake cool down, then put the frosting over it and wait for it to harden.
Everybody in the kitchen now! The recipe, Chef!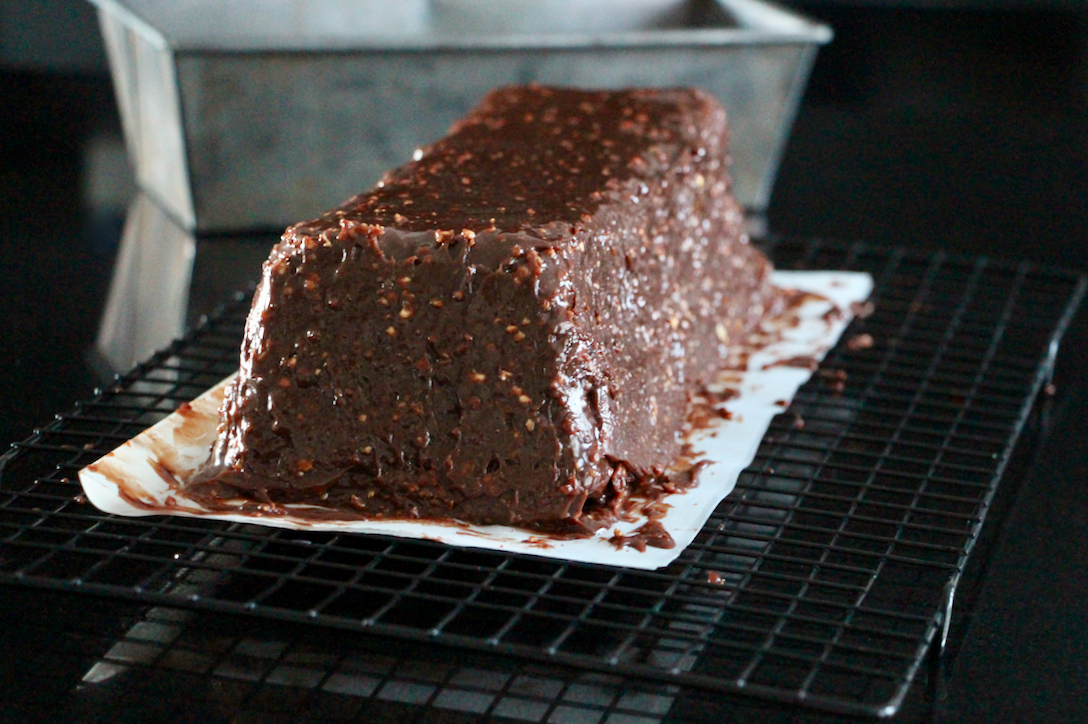 Print Recipe
Gluten Free Chocolate Cake
Ingredients
250 g dark chocolate
200 g butter
5 eggs
20 g caster sugar
120 g iced sugar
90 g rice flour
150 g milk chocolate
120 g cream
30 g butter (out of the fridge 30 minutes before use)
100 g crushed almonds or hazelnuts
Instructions
1
Preheat your oven at 170 degrees.
2
Melt gently the dark chocolat with 200 g of butter.
3
During that time, mix with an electric whisk the eggs, caster sugar and iced sugar. You should get a foamy mixture after a few minutes.
4
Pour the chocolate/butter mixture on the eggs and sugar mixture. Mix.
6
Pour the batter in a buttered mold.
7
Cook approximately 40 minutes (check with a knife).
8
Unmold and let cool down on a grid.
9
Boil the cream. Add the milk chocolate. Mix.
10
Add the 30 g of butter and mix until you get a smooth mixture.
11
Add the chopped almonds (or hazelnuts).
12
Pour gently on your cake.
13
Place your cake a few minutes in your freezer to harden the glazing.
Notes
This recipe is perfect for a 26-28 cm mold. But you can also make it in individual portions, you'll have to reduce the baking time. I would easily see pears in this cake. I shall try that next time!