Thanks to my partner Fackelmann, I have a really nice Dr Oetker 30 cm cake mold (you can find it here). I had to find a good idea to try it.
So I baked this ultimate chocolate cake!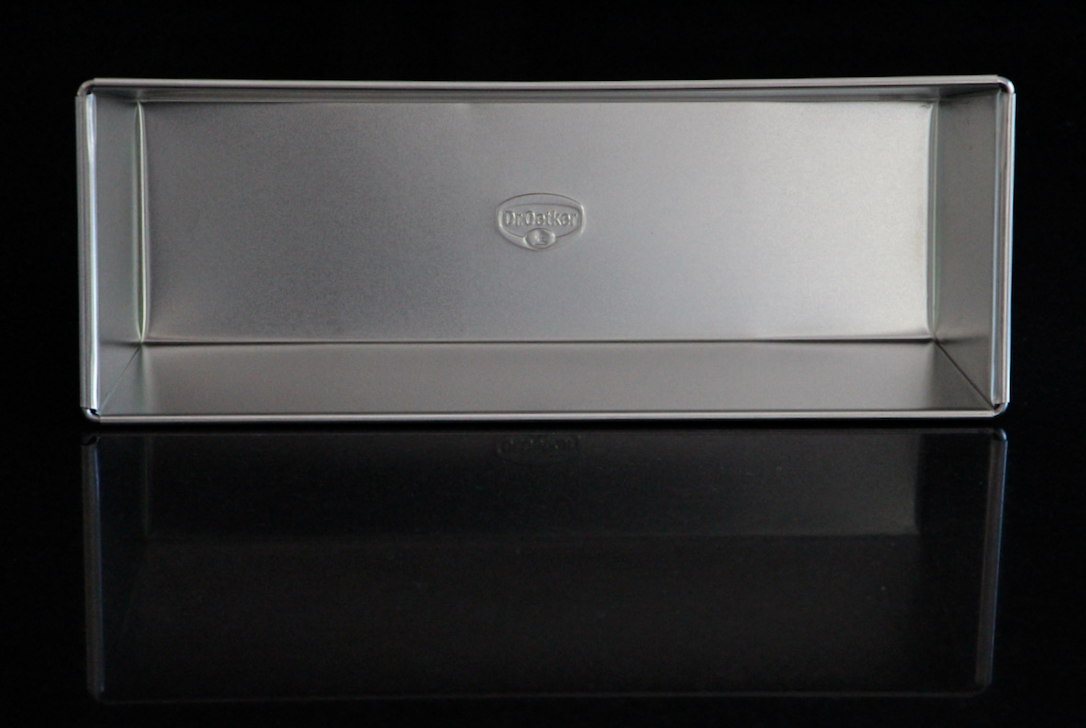 This recipe is the combination of recipes found here and there, with the insiration given by my mentors Alain Ducasse or Christophe Felder.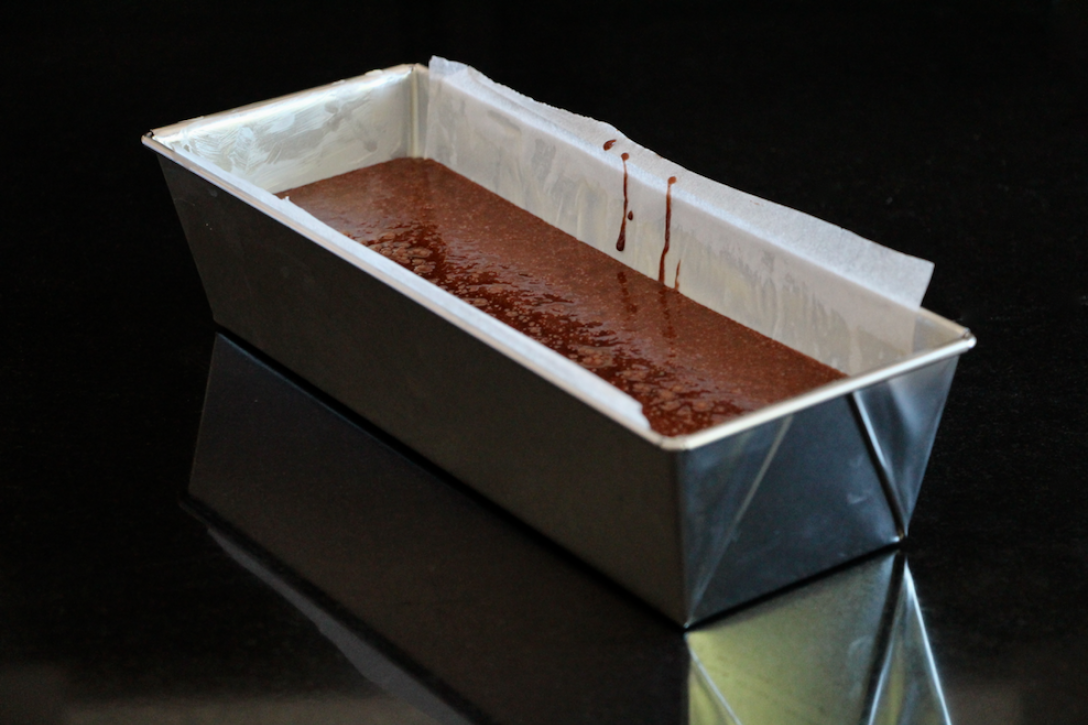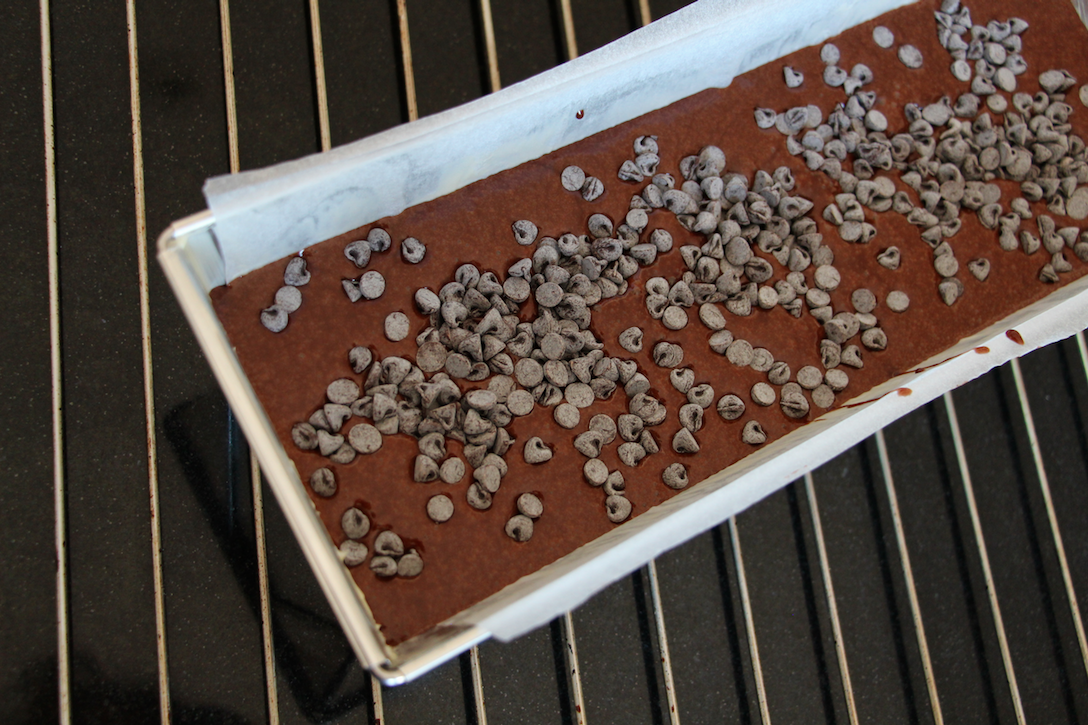 The main idea in this ultimate chocolate cake recipe is: chocolate, with chocolate and some more chocolate!!!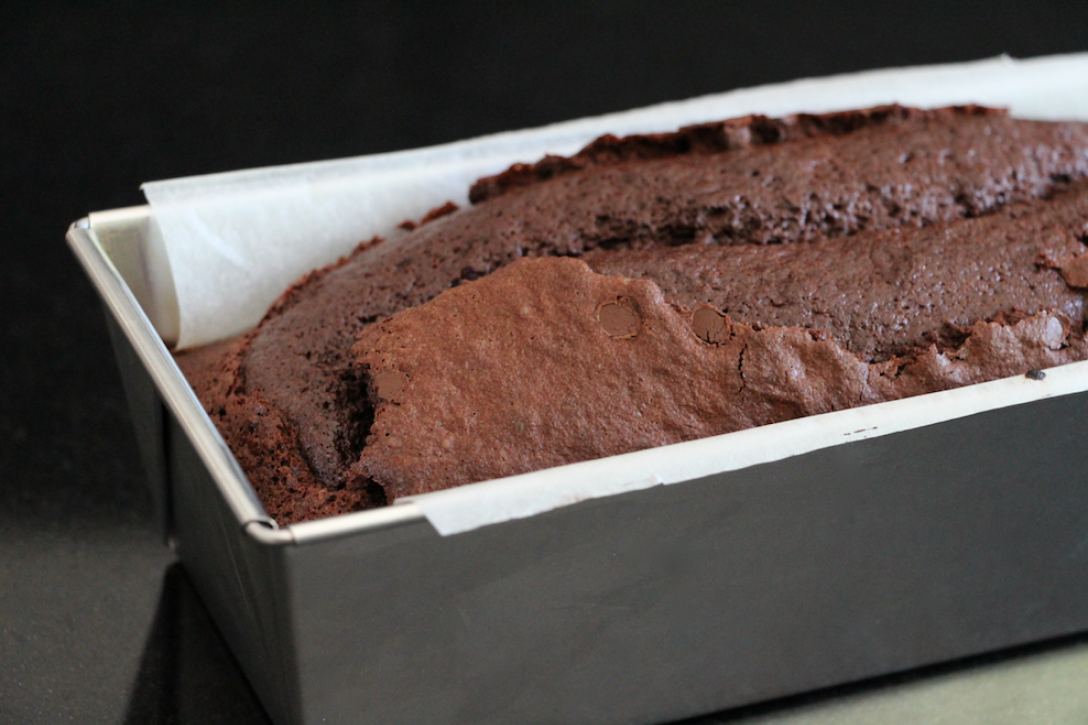 My full chocolate range comes from Cacao Barry: Force Noire for the icing, "Plein Arome" cocoa powder for the batter and the Drops chocolate chips.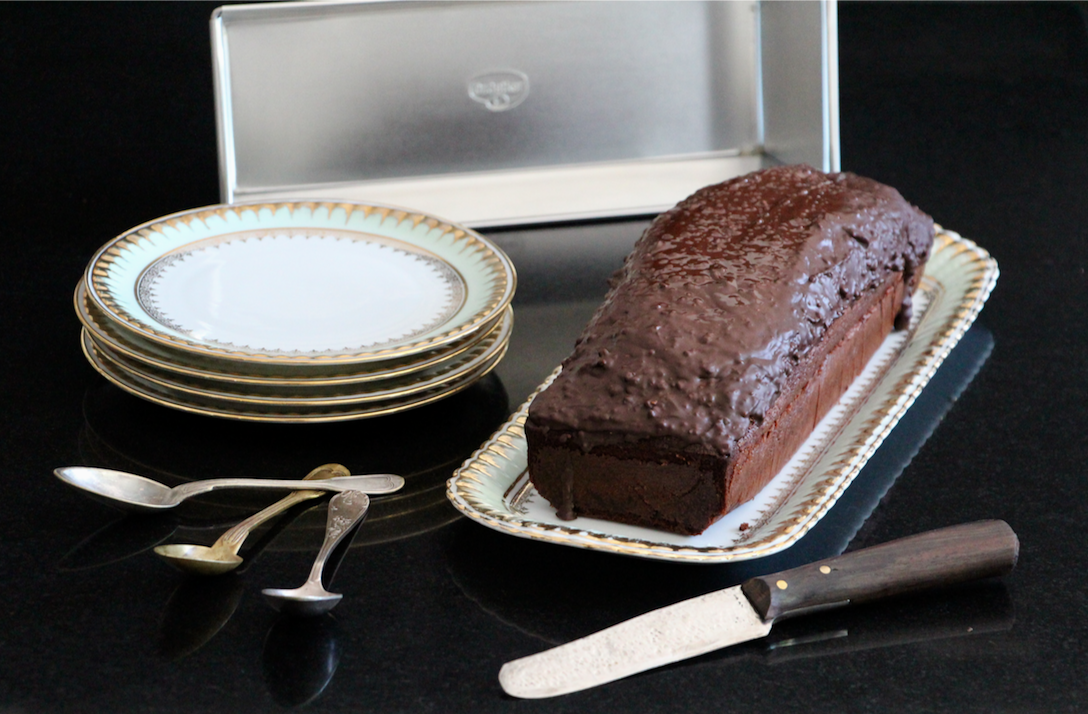 And guess what… It's outstanding!!
The cake is light, so yummy and deliciously chocolate! A delight for the afternoon snack!! With 3 levels of chocolate… Humm … So good!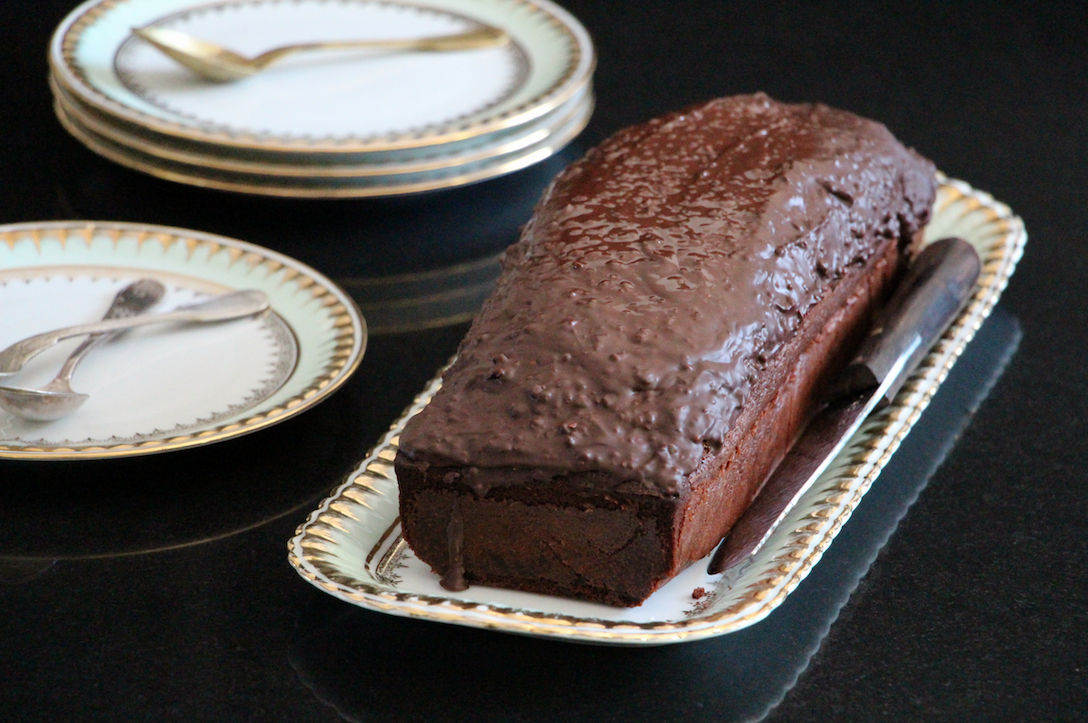 Serve it with vanilla ice cream or a creme anglaise, and you will have a dessert to die for!!
You should definitely try it!!
(I keep my ultimate chocolate cake in the fridge to maintain a nice and shiny icing.)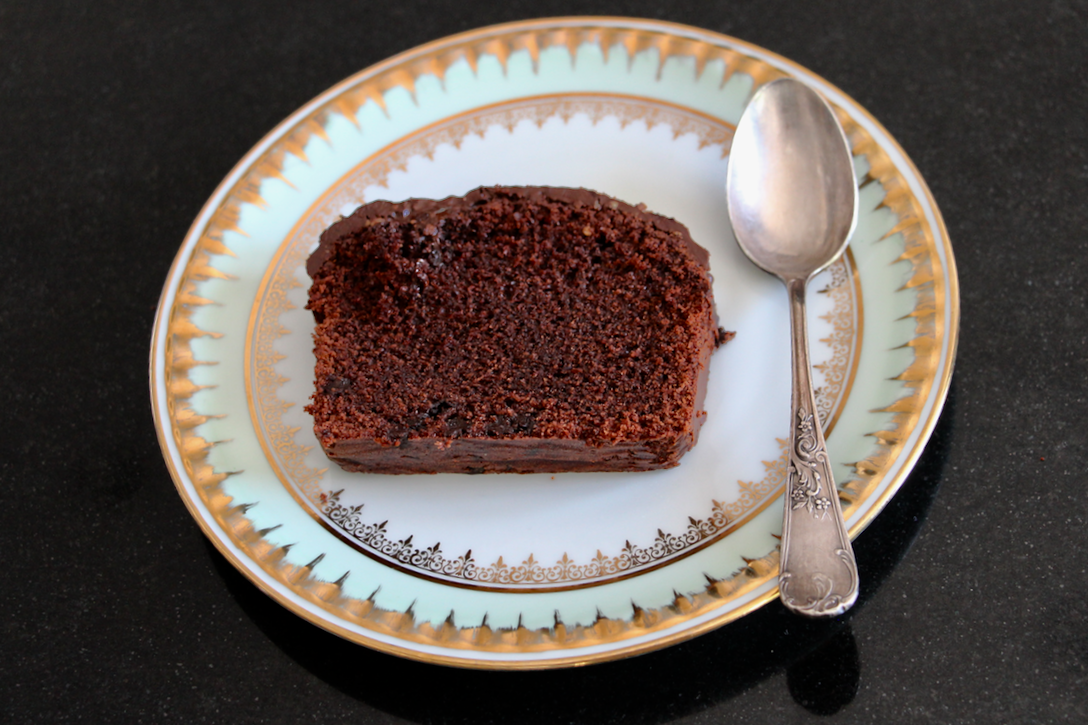 The utensils:
My Dr Oetker 30 cm cake mold by Fackelmann France
My professional whisk by De Buyer or my hand mixer by Moulinex
Shall we? The recipe, Chef!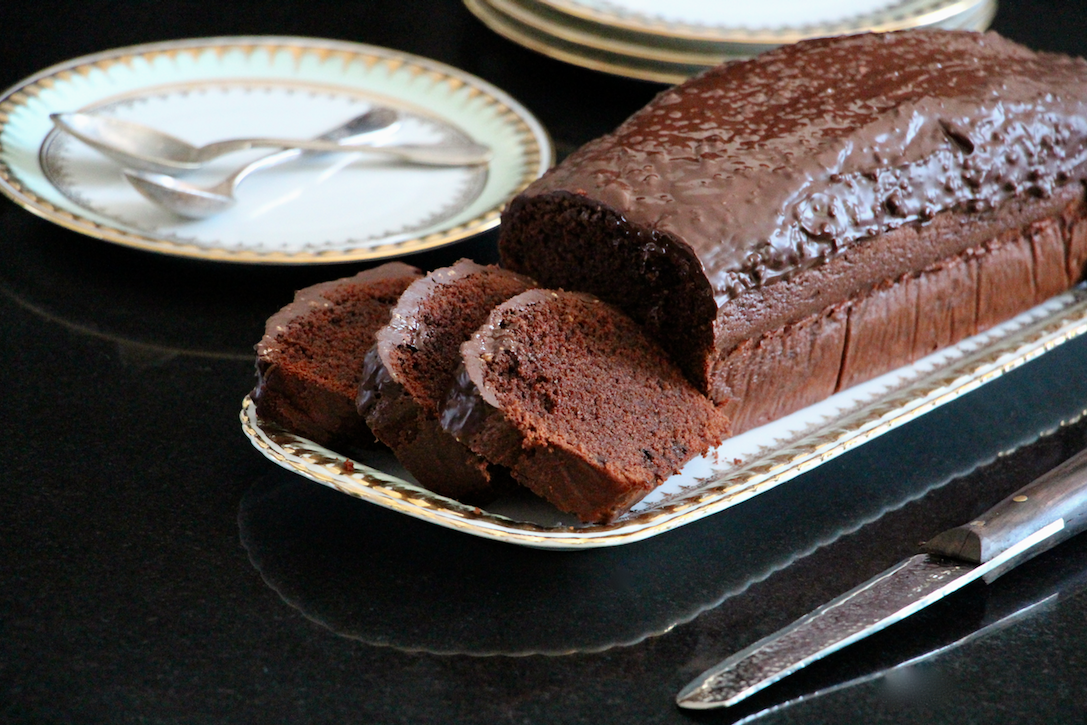 Print Recipe
The ultimate Chocolate Cake
Ingredients
150 g flour

65 g dark cocoa powder

6 g baking powder

180 g eggs (approx 4 little eggs or 3 big ones)

270 g sugar

105 g vegetal oil (peanut or sunflower)

90 g cream (liquid)

180 g milk

70 g chocolate chips

butter for your mold

150 g dark chocolate

2 tablespoons vegetal oil

50 g pralin
Instructions
1
Preheat your oven at 200 degrees.
2
Pour the flour, baking powder and cocoa through a sifter.
3
Wisk the eggs and sugar until you get a white mixture.
5
Pour gently the flour/baking powder/cocoa.
6
Then add the cream, then the milk.
7
Then put butter in your mold and pour the mixture in it. I t is supposed to reach half the height of your mold.
9
Bake the cake for 10 minutes.
10
Then lower the temperature down to 150 degrees and bake 1 hour 30 min.
11
Wait 10 minutes before unmolding.
12
When your cake is at room temperature, prepare the icing.
13
Melt the chocolate with a double boiler.
14
Add the oil and then the pralin. Mix well and cover your cake.
15
Place 5 minutes in the freezer for the icing to harden.
Notes
I'm sure a slice of this ultimate chocolate cake can be a nice treat for breakfast ... 😉