Hey guys!
It is strawberry season now in France. I'm lucky enough to have quite a few in my backyard so I try to be creative when using them. Today we'll bake a lime and strawberry cheesecake.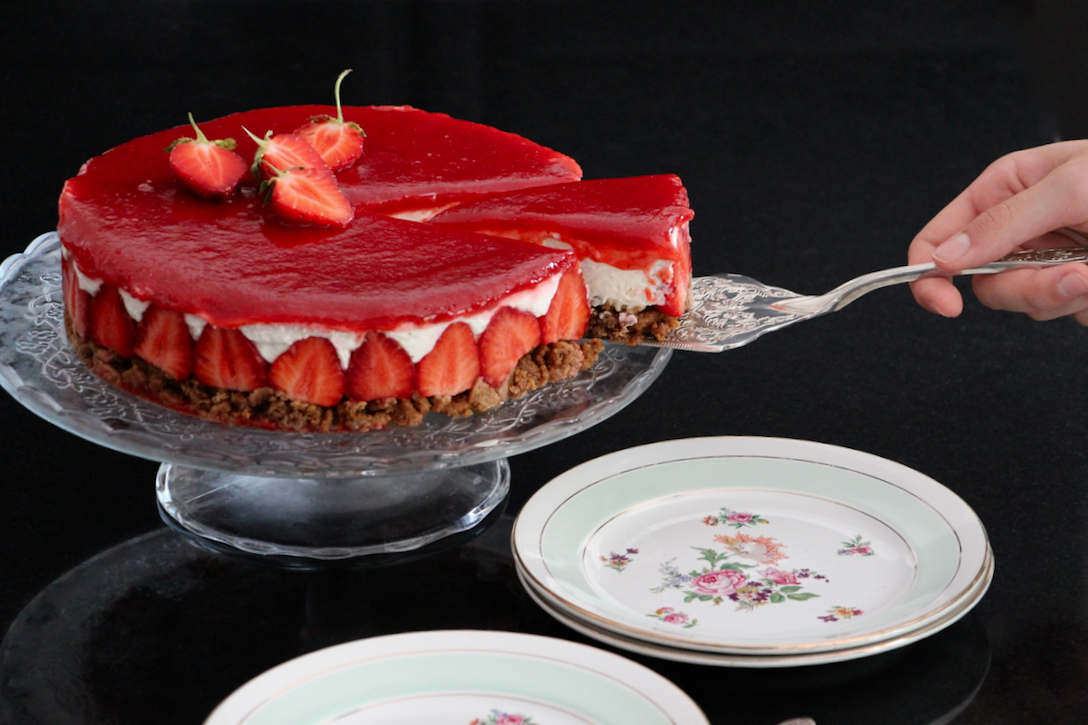 To make this no-bake cheesecake (great idea or what ? when you want to avoid more heat in the kitchen!!), I found my inspiration in my previous cheesecake recipe.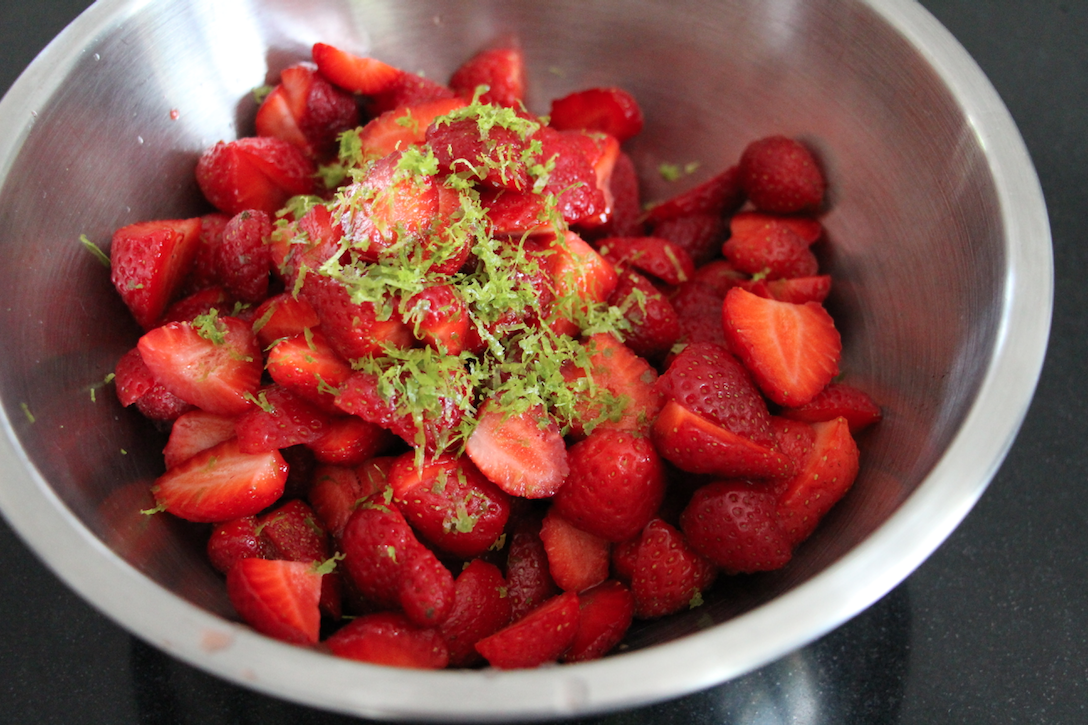 I added lime to the batter and also in the strawberry concentrate that I will use as my dessert topping.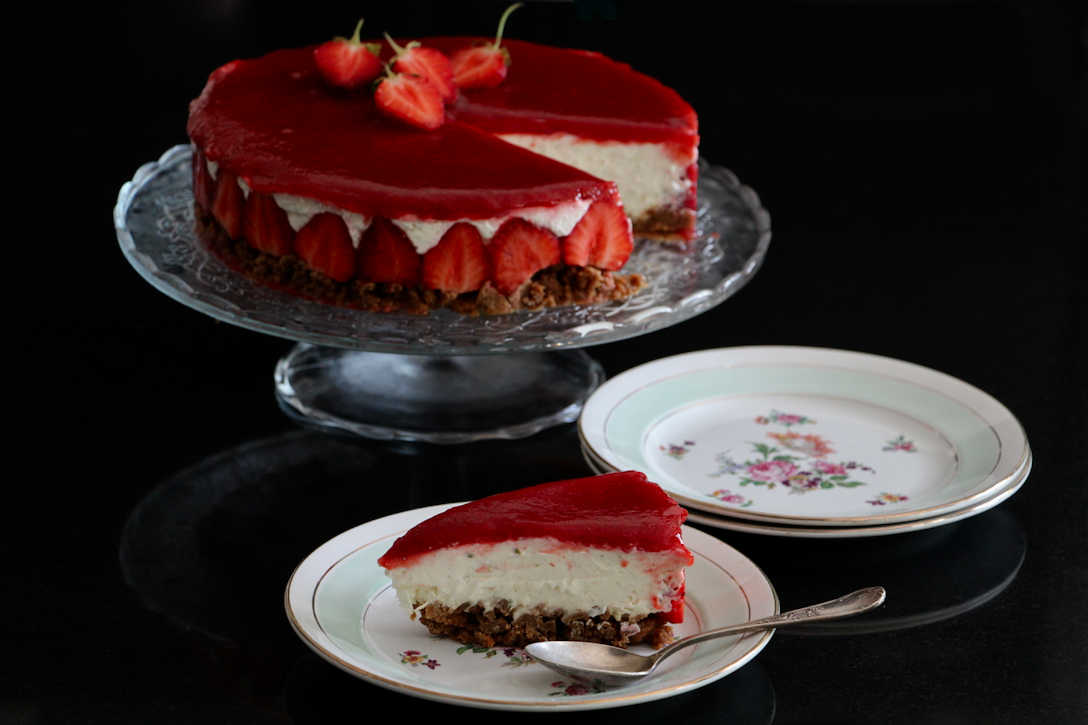 Then I proceeded as I usually do with a strawberry pie.
First I put crackers or Speculoos cookies in my mold.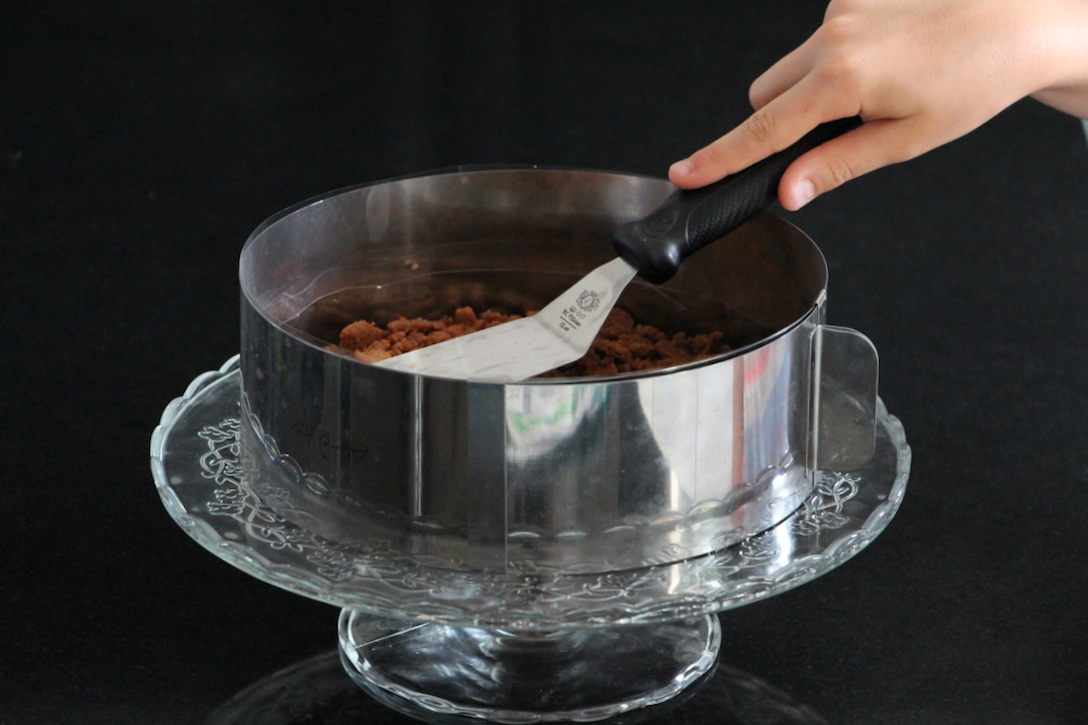 Then I add my strawberries cut in half, cut side against the mold.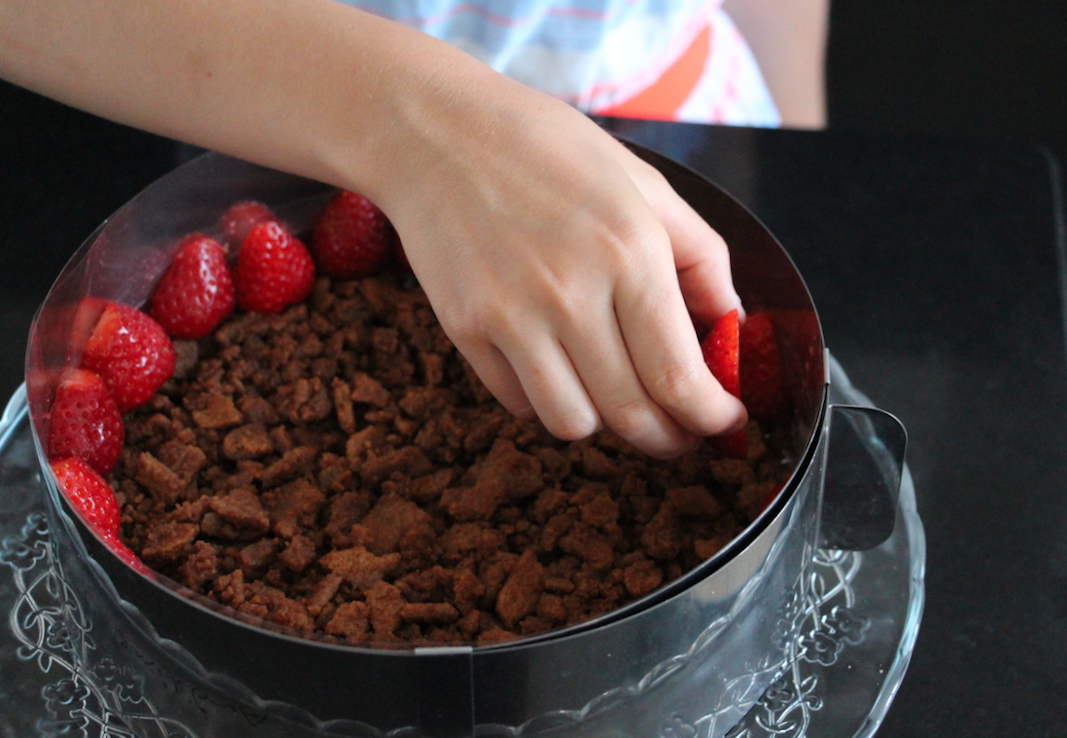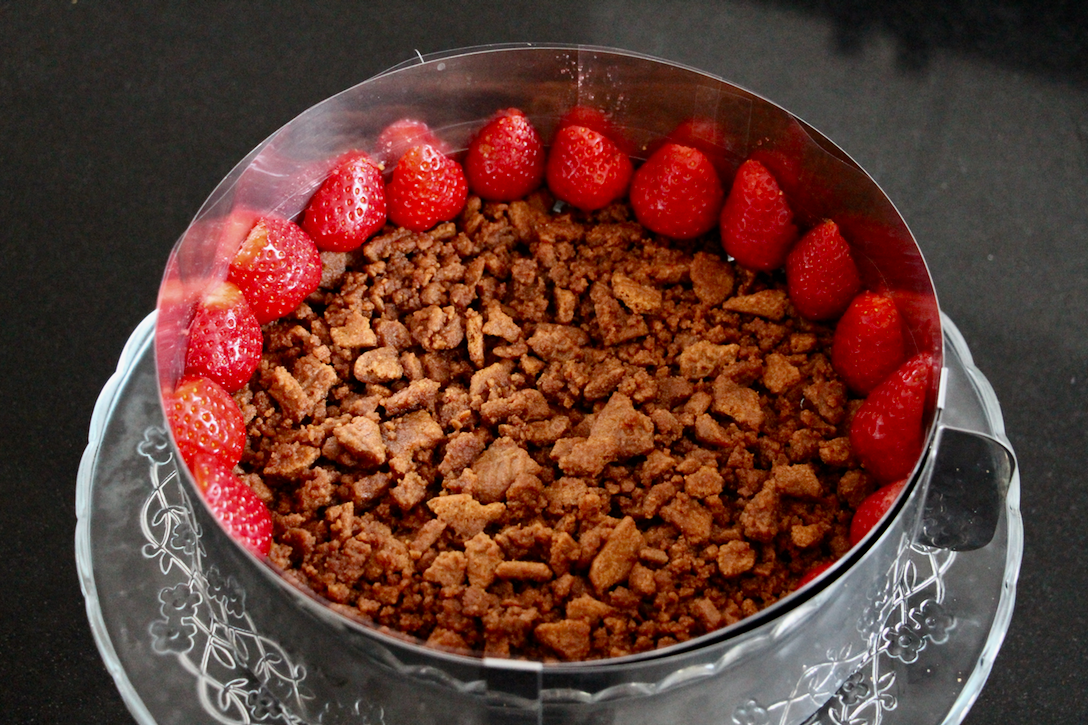 I pour the batter on top of the crackers.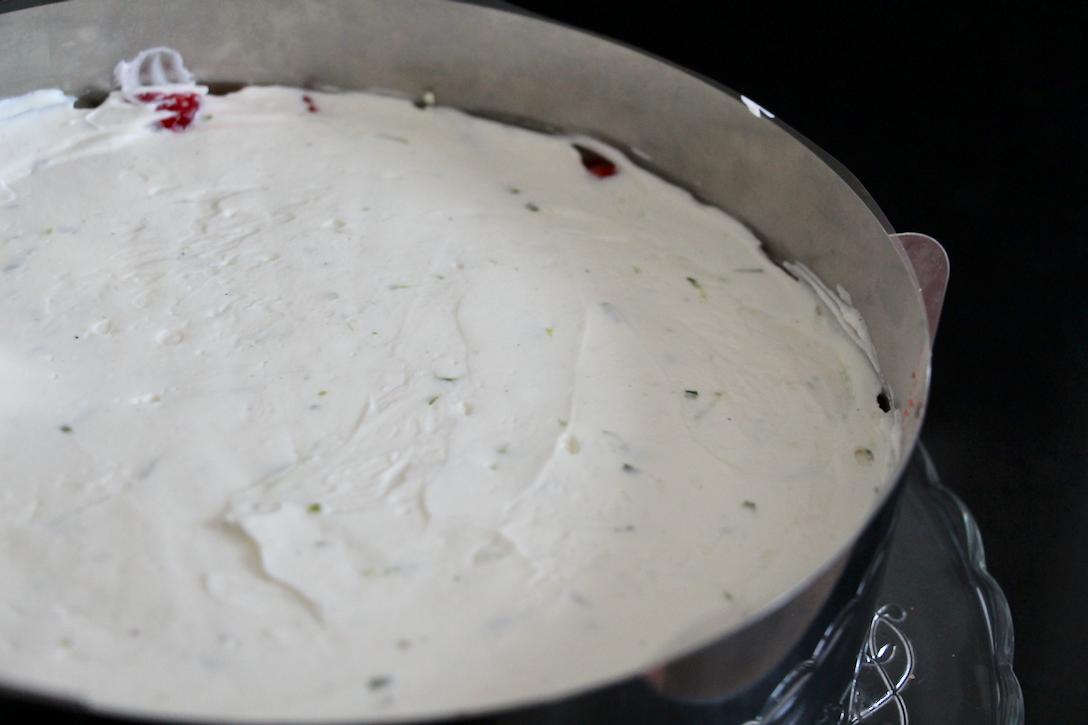 And to finish with, I cover the cheesecake with strawberry concentrate.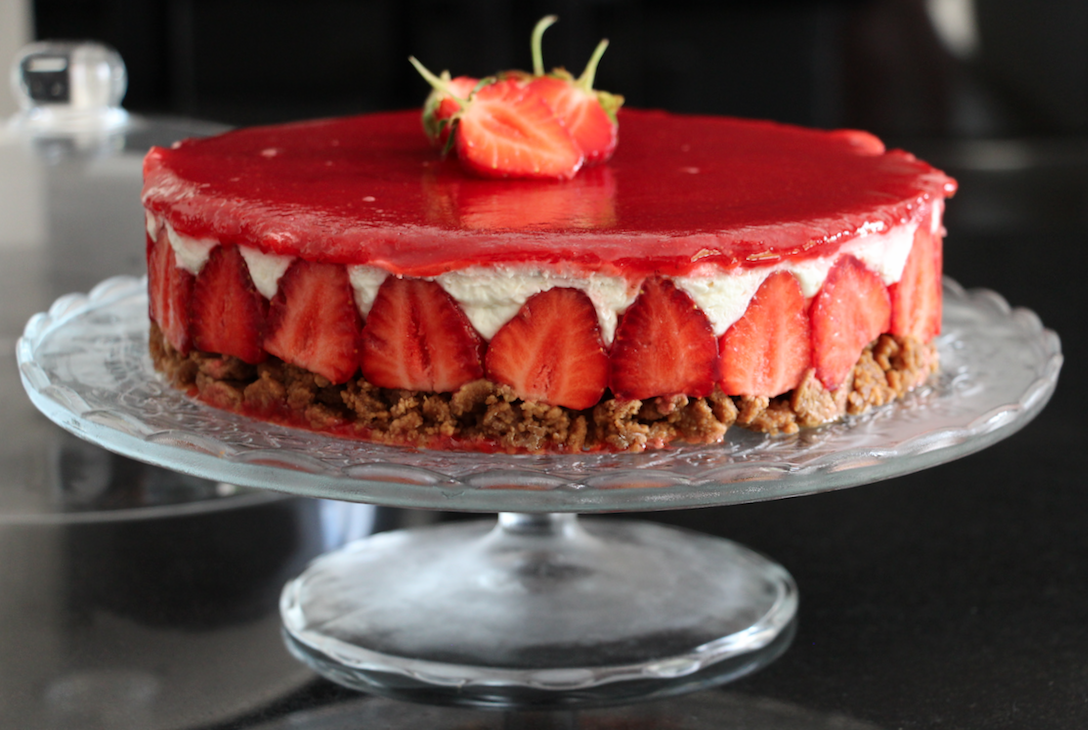 You get it, it's easy to make (the little hands on the pic are not mine, they belong to my 8 yo daughter… 😉 ) and it's quick.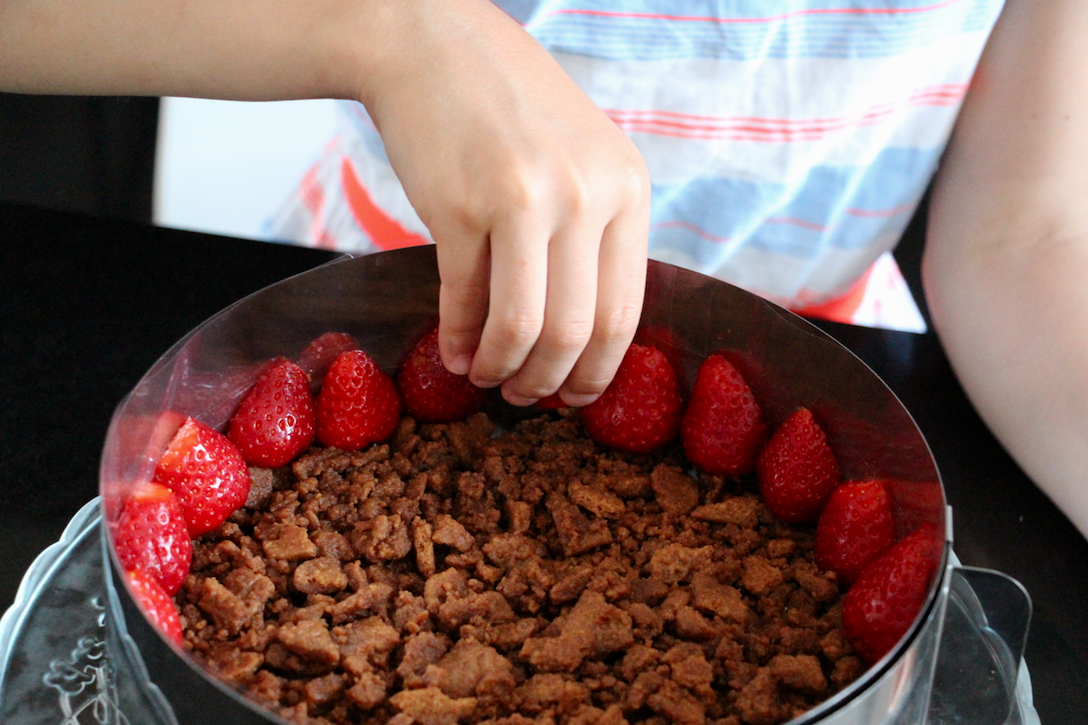 You will just need a few hours in the fridge so that your lime and strawberry cheesecake gets firm enough.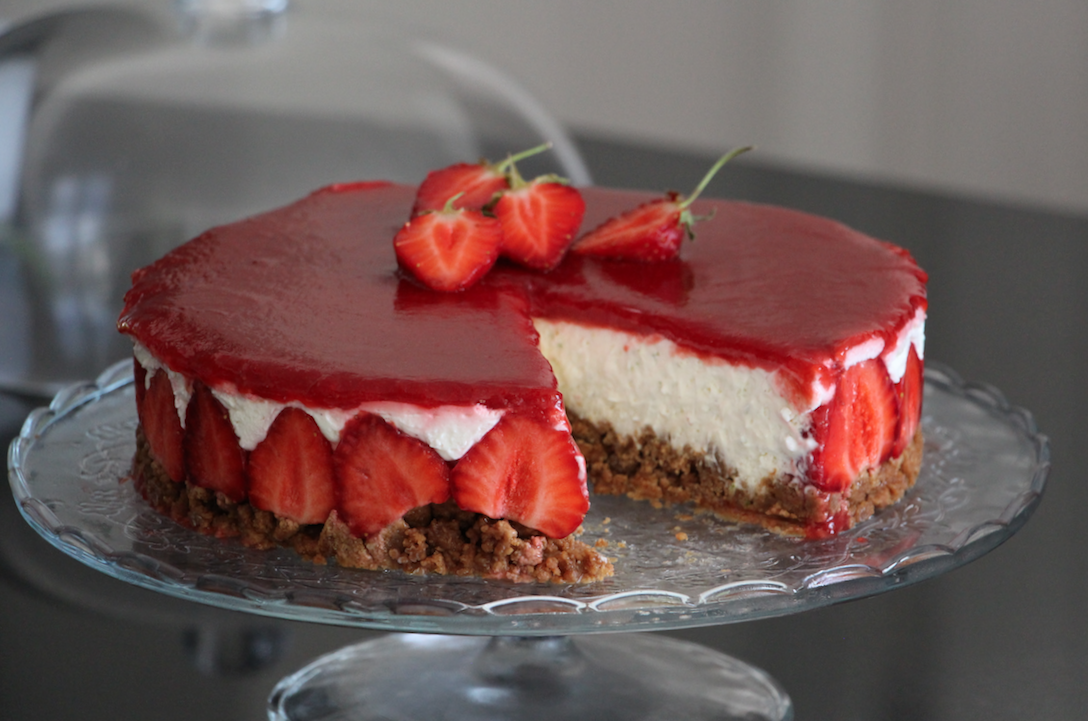 Are you ready to enjoy your cheesecake worth the ones by Martha Stewart?? Let's go to New York baby!!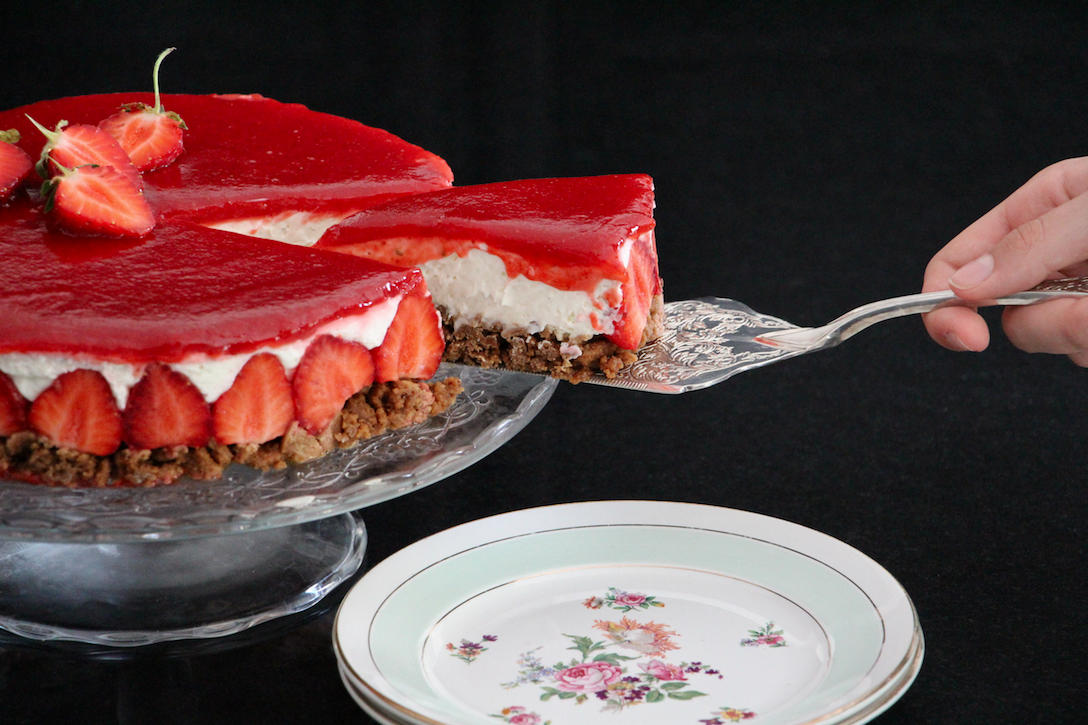 The recipe, Chef!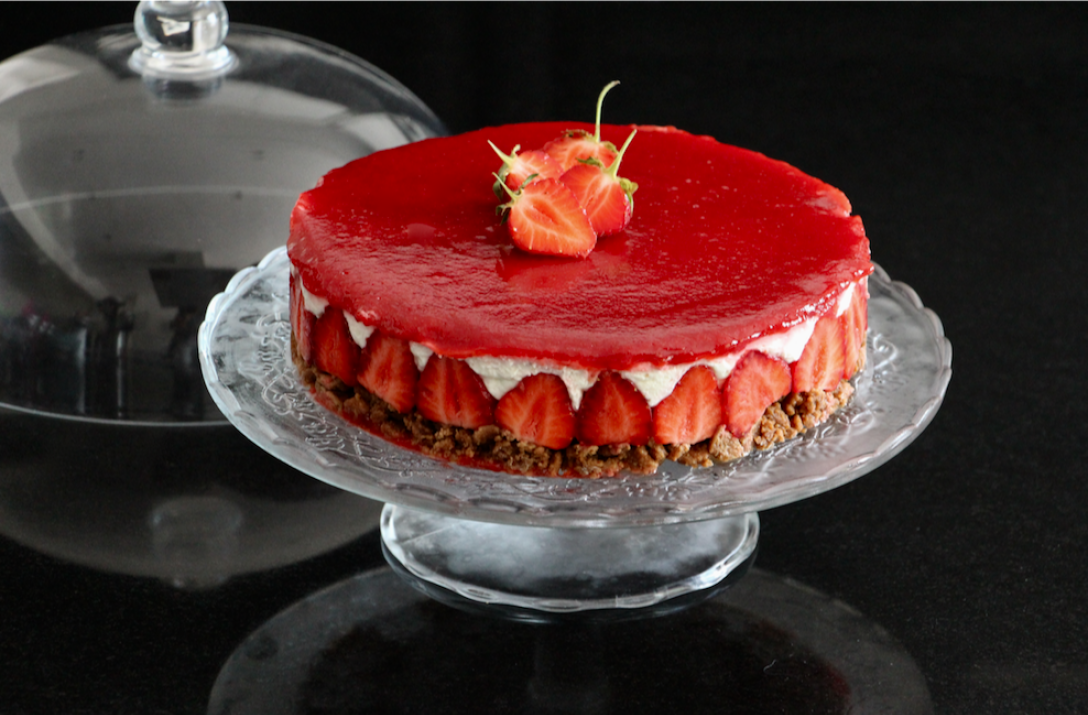 Print Recipe
Lime and Strawberry Cheesecake
Ingredients
200 g graham crackers or Speculoos

10-12 goodlooking strawberries

100 g unsalted butter, melted

90 g sugar

400 g cream cheese (Philadelphia), at room temperature

20 cl liquid cream

1 lime

1 teaspoon vanilla powder

250 g strawberries

1/2 lime

100 g sugar

2 gelatine sheets
Instructions
1
Make your strawberry concentrate first. Place the strawberries cut in halfs in a bowl with 50 g sugar, 1/2 lime zest and juice.
2
After 20 minutes, heat with 50 g of sugar. Let cook at medium heat for 5-6 minutes.
3
Place the gelatine sheets in cold water so that it softens.
4
Mix the fruits and cook again 2-3 minutes.
5
Remove from the heat, add the drained gelatine sheets. Mix until dissolution.
7
Crush your graham crackers or Speculoos with a rolling pin until very fine crumbs form.
8
Pour crumbs into a bowl and add the melted butter, and stir until well combined.
9
Press flat the crumb mixture into a springform pan. Chill crust in your fridge.
10
Mix the lemon zest, lemon juice, vanilla powder and sugar.
11
Add the cream cheese until smooth.
12
Whip the cream in order to make a chantilly (without sugar !). And add it to the cream cheese mixture with a spatula.
13
Place the 10-12 strawberries cut in half against the springform pan.
14
Pour the filling into the crust; smooth the top with a rubber spatula.
15
Set aside in your fridge.
16
When the strawberry concentrate is at room temperature, spread on the cheesecake and set aside in the fridge for 3 hours.
17
When serving, add fresh fruits on top.
Notes
It is very convenient to have a plastic strip to put against your springform pan to make the unmolding easier. If you don't have such strip, ease the unmolding with a knife.
Made with an adjustable springform by ArdTime. Here the diameter is 22 cm.