Hello my friends!
Today I will share a super easy recipe, a recipe that reminds us that autumn is here and that we should enjoy it…
Here is the onion and fig chutney.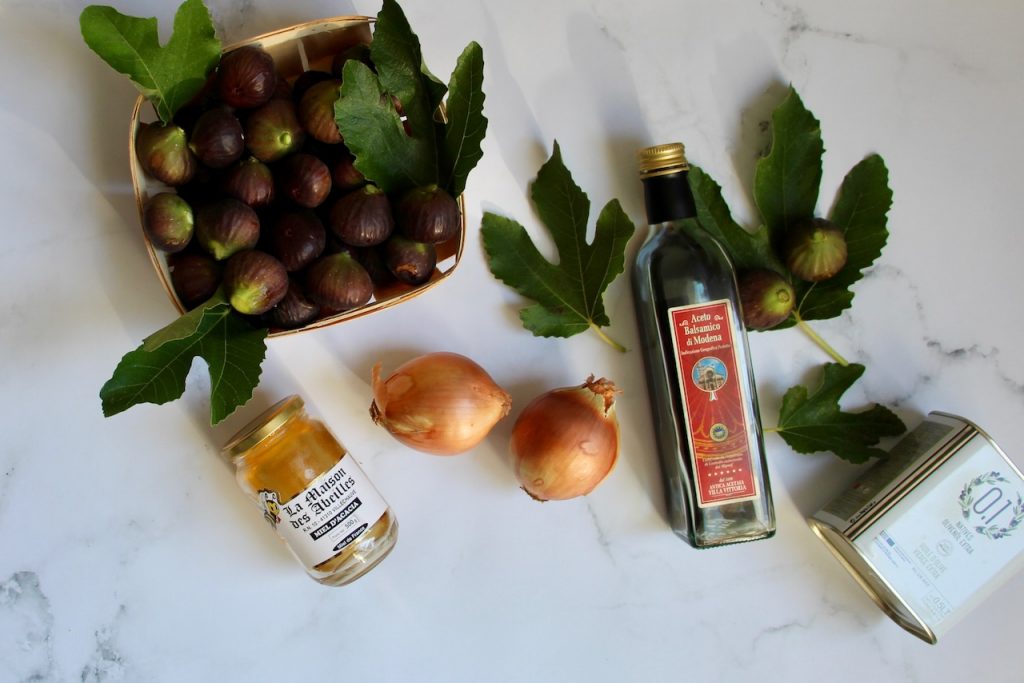 You may have noticed that figs are at their best now, so juicy, so tasty, so sweet… It's a delight. I love them raw, directly eaten from the tree. But it would be a shame not to cook them, they are stunning when cooked too!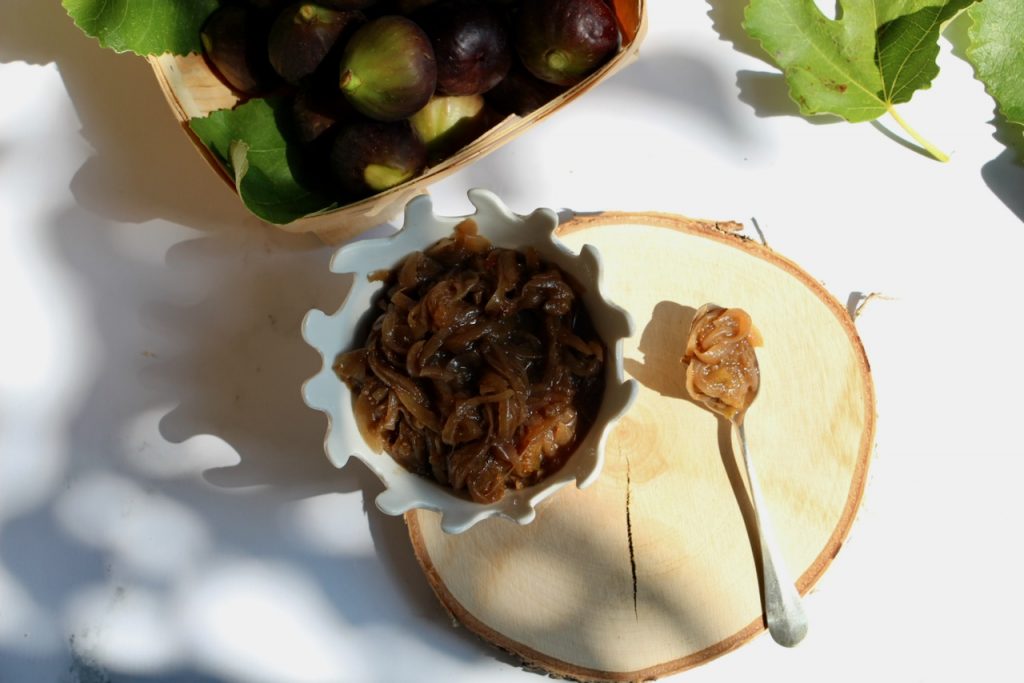 So we will prepare them with onions in order to make a delicious onion and fig chutney.
My chef's advice here is to add a baharat spice mix that you will find in some grocery stores. I got mine from Ottolenghi's online shop. It's actually a mix of black pepper, cumin, coriander, cinnamon, clove, nutmeg and green cardamom. If you can't find this mix, make your own with the spices you have among the one listed previously. 😉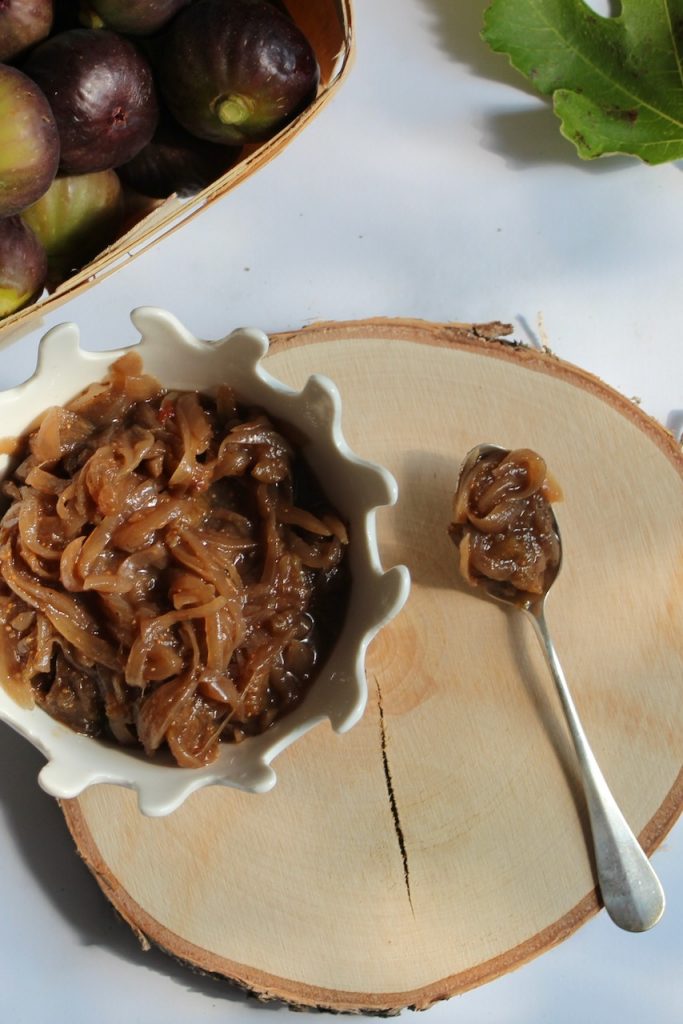 Obvisouly, it will be perfect with a good foie gras. But you can have it too with raw ham (proscuitto), with a wide range of cheese (just imagine a nice slice of hard goat cheese, a slice of homemade bread and this onion and fig chutney… humm! so good!) or with cream cheese with a pinch of coarse salt.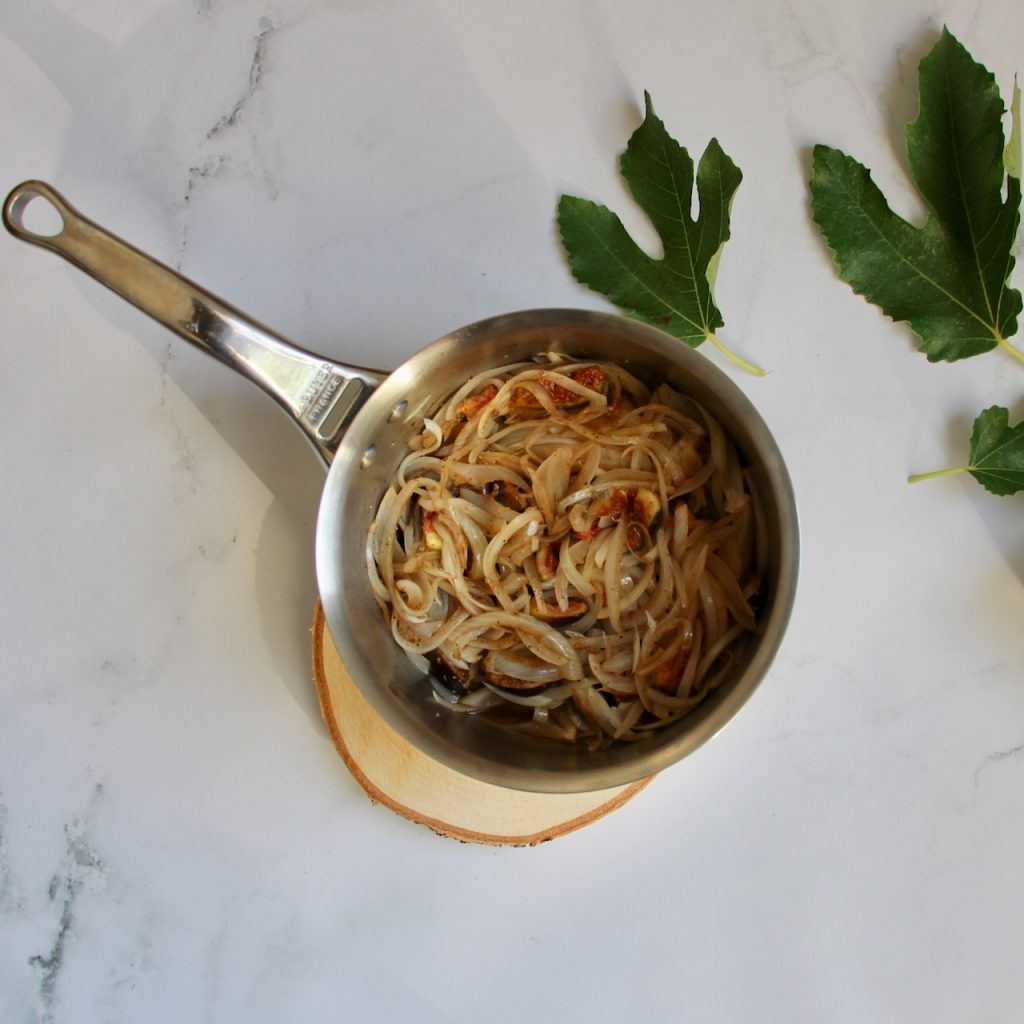 If you don't have fresh figs, you can take fig jam (or strawberry jam or raspberry jam with the same recipe). In this case, just devide the honey quantity by two because the jam is already very sweet.
You can also freeze your figs now and use them later for Christmas for instance.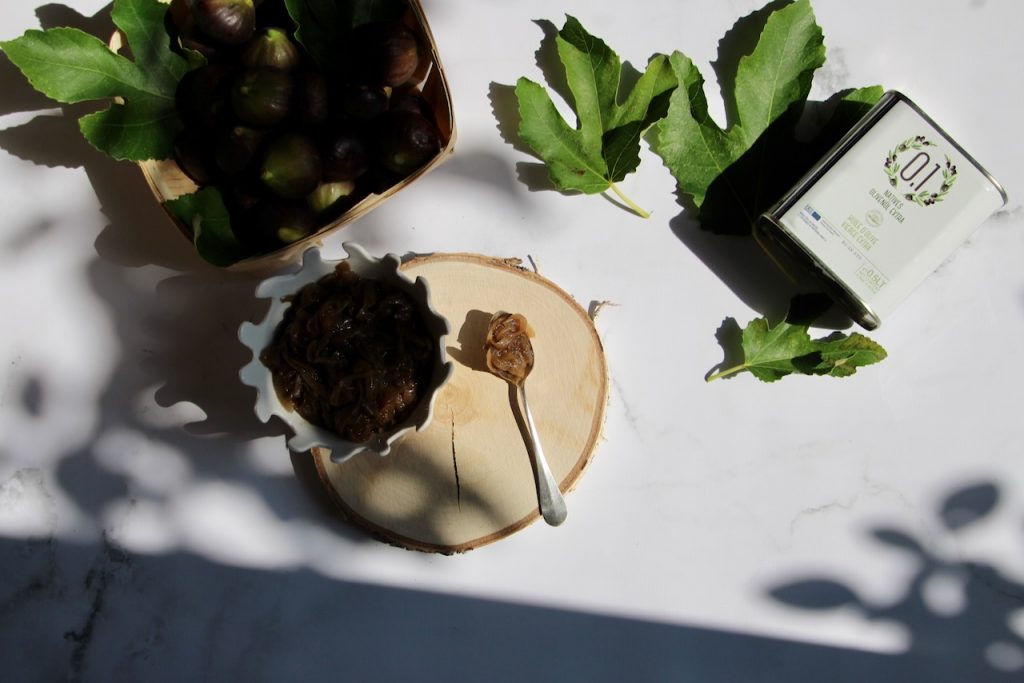 The ustensils you will need:
A 20 cm diameter sauce pan with a thick bottom,
A cutting board
And a sharp knife.
Nothing more..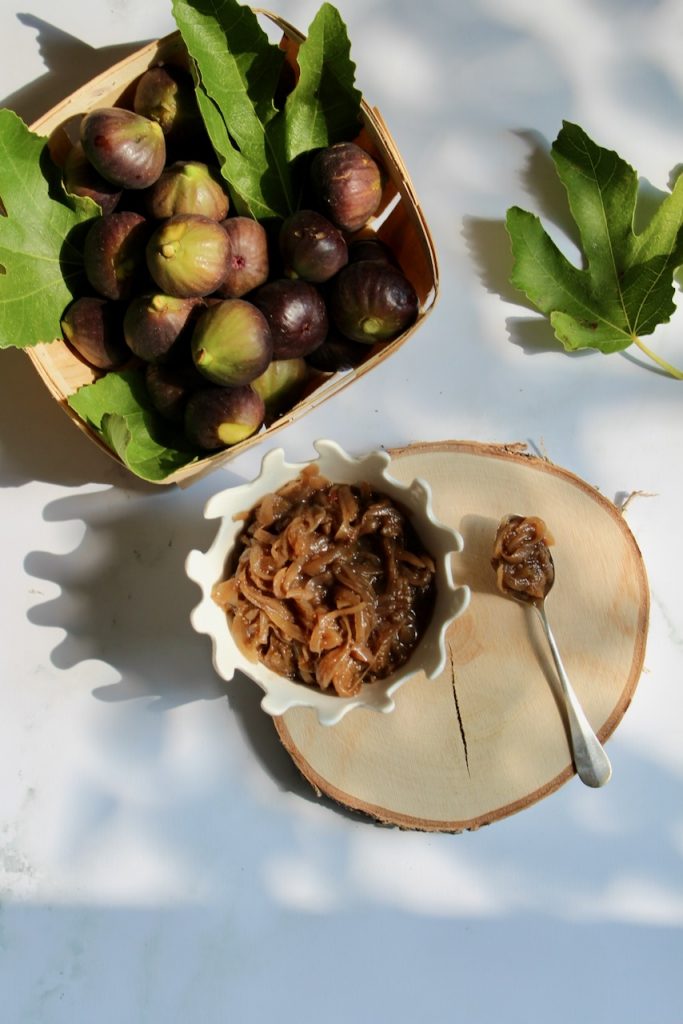 Shall we make onion and fig chutney now?
The recipe, Chef!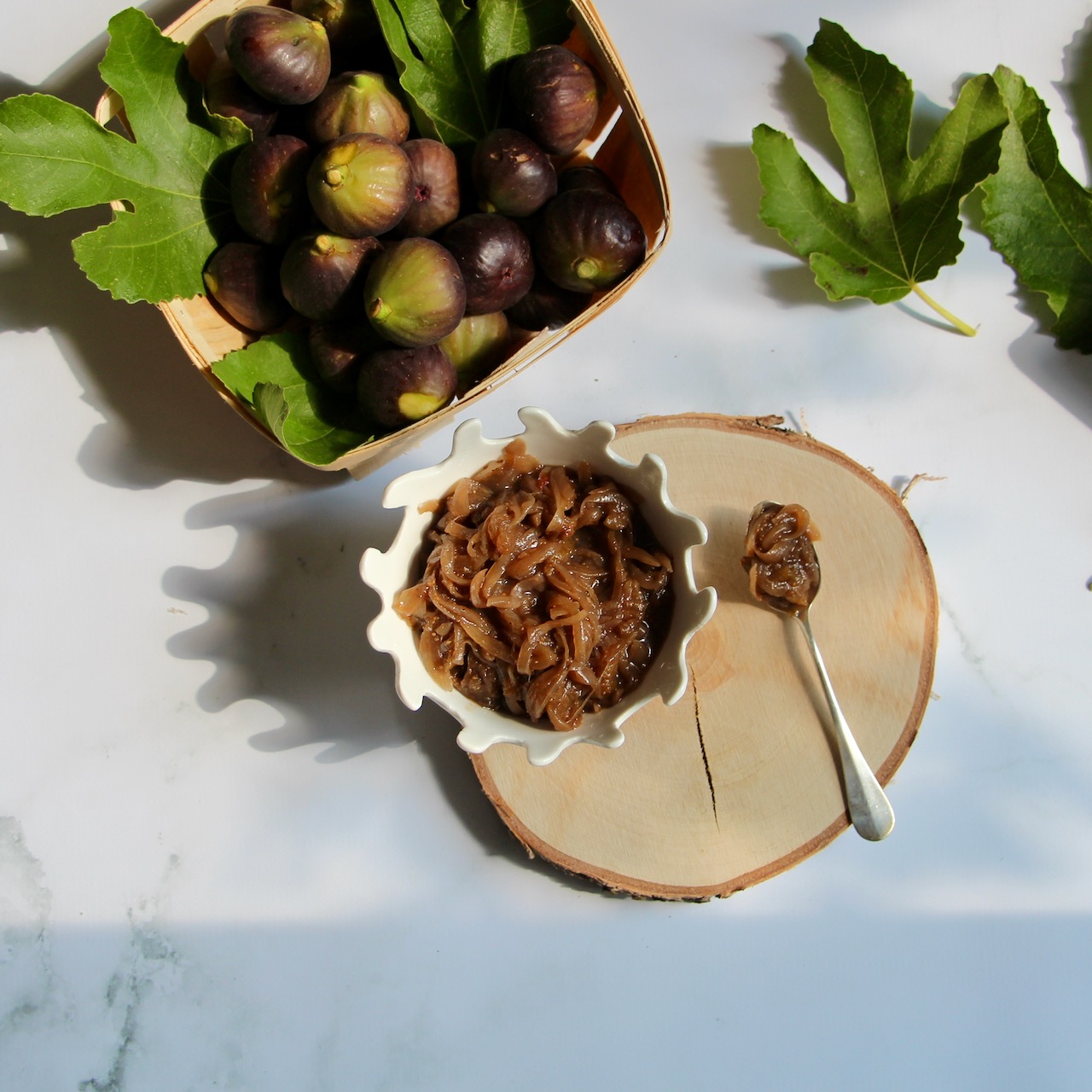 Print Recipe
Ingredients
2 large onions
6 figs
1 tablespoon baharat spice mix
2 tablespoons honey
1 tablespoon olive oil
2 tablespoons balsamic vinegar
1 glass of water
Salt
Pepper
Instructions
1
Pour the oil in your sauce pan and heat.
2
Add the onions peeled and cut in thin slices.
3
After 5 minutes, add the balsamic vinegar and then the figs cut in quarters, the honey, the spice mix and the water. Season with salt and pepper.
4
Cook with a lid for 30 minutes at low heat, mix from time to time.