Sometimes, I have weird ideas… What now? I might telling you my life here but for this recipe my starting point was the decoration I had in mind (my half-pear spread like I did…) and I made the recipe based on that…
I had found beautiful "Williams" pears at my grocery store, and I wanted not only to enjoy their amazing taste but also their shape, their texture, their color…
And bam! Here is my chocolate and pear coulant!
The combination pear / chocolate is an obvious choice. So you might say that I could have worked a little bit harder, try sometimes different like the combination of pear and praline or maybe pear and almond… Well… no… I wanted to remain on simple and efficient tastes, that everyone expects and still that will surprise you!
Yes I said surprise because this coulant is going to make you melt with pleasure!!
The preparation won't take more than 15 minutes, I swear, and then you will bake this chocolate and pear coulant at rather low temperature (160 degrees) to get a good and firm outside texture and still get the coulant part in the middle of the cake!!
As far as chocolate is concerned, I combined a high quality chocolate (my Force Noire by Cacao Barry) and unsweetened cocoa to strengthen the chocolate taste without adding more sugar.
After it's quite simple: you grab a spoon and you dive into the coulant!!
The utensils:
A large bowl,
A good whisk,
A sauce pan with thick bottom (for me it will be my Affinity by De Buyer)
And 18 cm diameter mold.
Be carefull to this last point: if your mold is bigger you will have to reduce the baking time if you want to get the coulant part of the cake…
Shall we do this?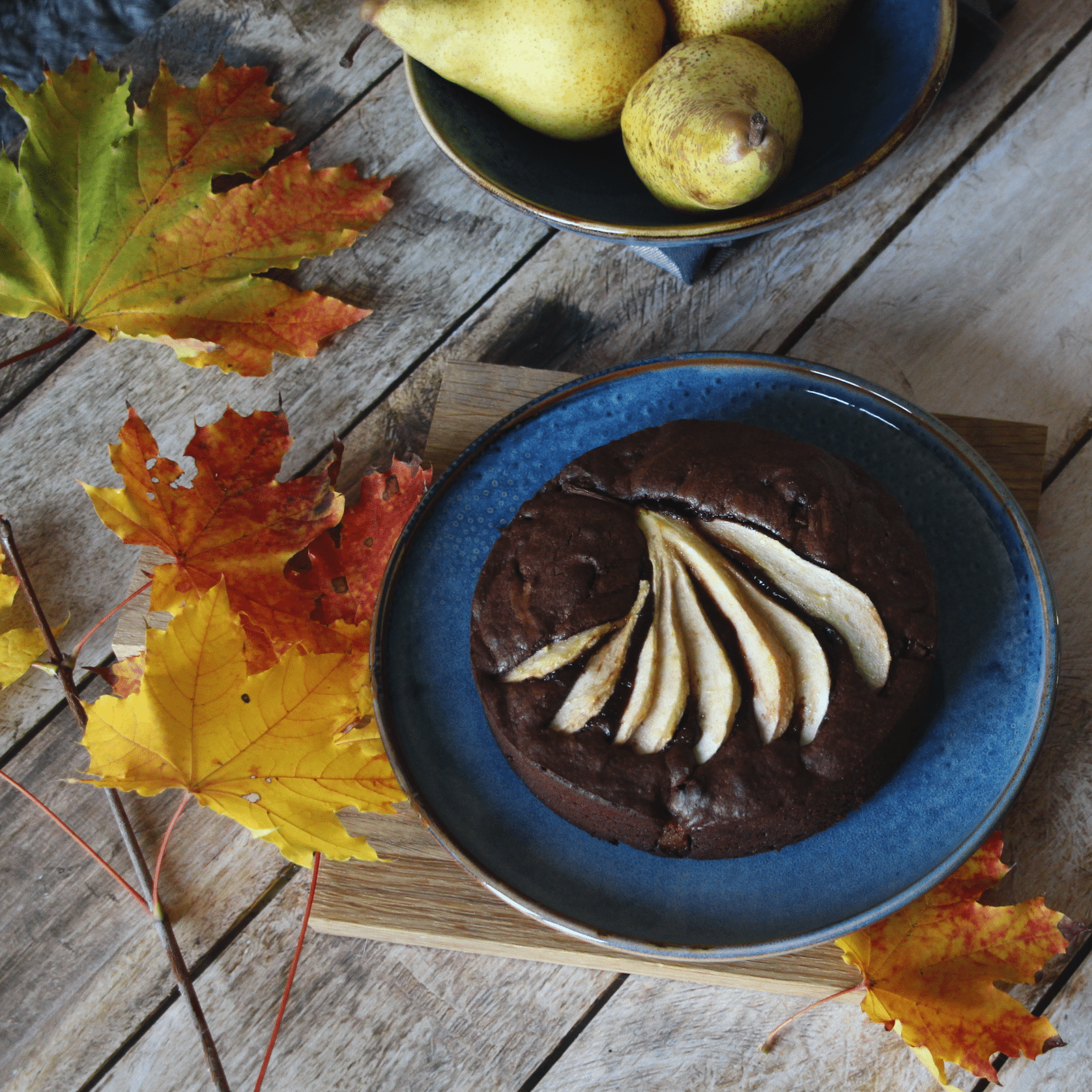 Print Recipe
Chocolate and Pear Coulant
Ingredients
140 g sugar
125 g butter
250 g chocolate
3 eggs
100 g flour
25 g unsweetened cocoa
1 pear
Butter for the mold
Instructions
1
Preheat the oven at 160 degrees.
2
Melt the chocolate and butter in your sauce pan at low heat (2 on a scale from 1 to 6). Mix from time to time.
3
Beat the eggs with a fork a few seconds.
4
Once your chocolate and butter mixture is smooth and shiny, remove from the stove and add the sugar. Whisk well.
5
Add the beaten eggs in 3 times. Mix.
6
Finally add the flour and cocoa. Mix until you get an homogeneous mixture.
7
Add half of the pear cut in pieces.
8
Pour in your buttered mold.
9
Place the other half of pear cut in slices on the batter.
11
Serve still a little warm or entirely cooled down.