Who's in for crepes??? With chocolate?? You of course !
Today, we'll have fun, we'll be creative !
Let's make chocolate spiral crepes!
The recipe, Chef !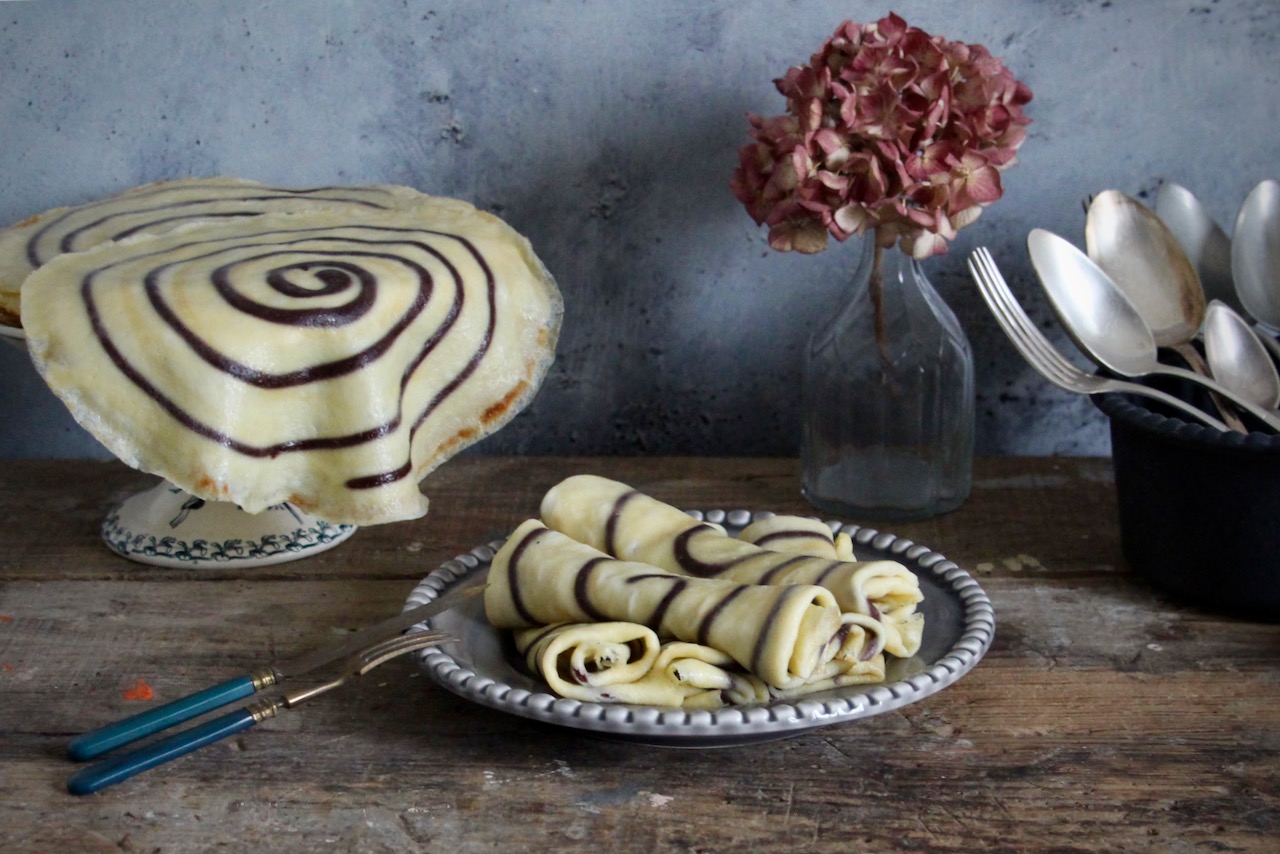 Print Recipe
Ingredients
500 g flour

2 tablespoons of sugar

100 g butter

1/2 teaspoon salt

5 large eggs

1 l milk

2 tablespoons unsweetned cocoa

Oil for the fryingpan
Instructions
1
Melt gently the butter in a pan.
2
In a large bowl or in your food processor bowl, pour the flour, salt and sugar.
3
Add the eggs and whip until you get an homogeneous mixture.
4
Add slowly the milk while still whipping. Be carefull not to make any lumps at this stage!
5
Add the melted butter and whip.
6
You can pour the batter through a strainer to make sure there's no lumps.
7
Pour 2 ladles of batter in a bowl.
8
Add the cocoa and mix with a hand mixer until you get an homogeneous mixture.
9
Set aside in the fridge for 1 hour.
10
After one hour, heat the frying pan with oil.
11
Pour the chocolate batter in a pouring bottle (or in a piping bag with a very thin nozzle), make a spiral on the frying pan.
12
Pour a ladle of regular batter on top. Once golden underneath, flip the crepes over and cook some more.