Here is the perfect snack for a Fall or Winter weekend or… for whenever you want!! You will just need a little bit of time but it's so much worth it!!! Here are the donuts by Alain Ducasse !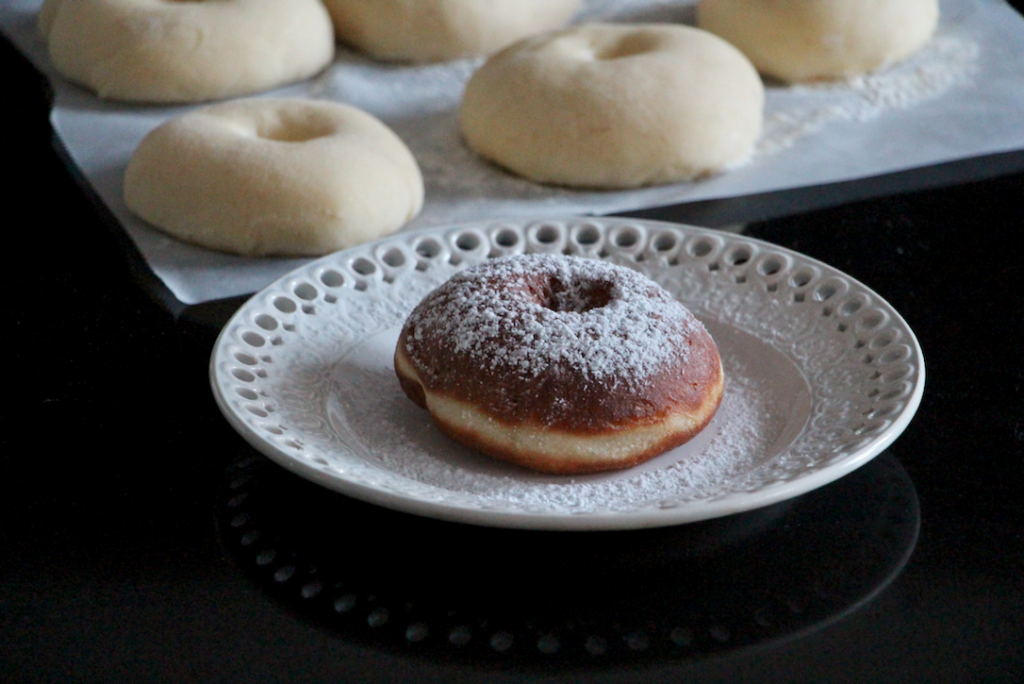 So let me be clear right away, we are not going to make thick or compact donuts.
No, no, no… Come on! It's a Alain Ducasse recipe you guys!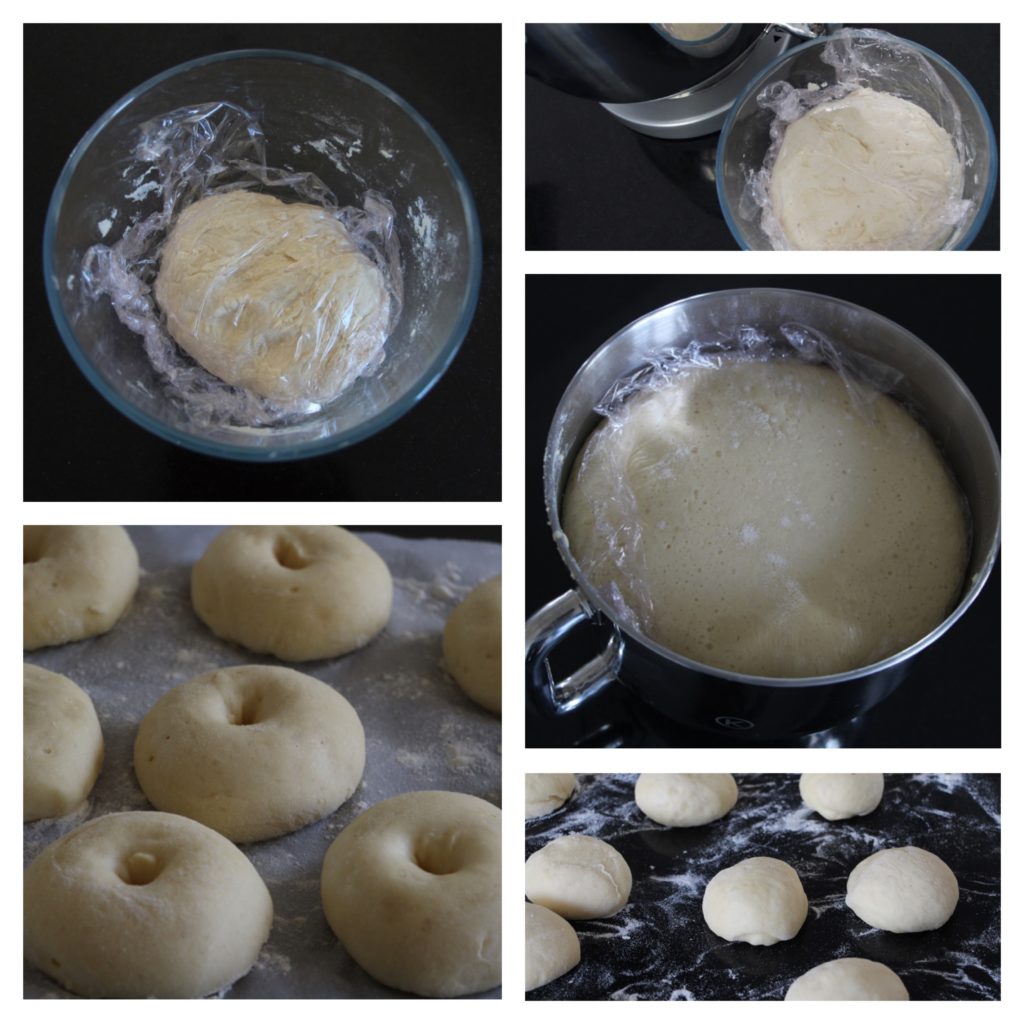 We will talking about smooth, light, sweet but not too much… Well, if those donuts weren't fried, I would almost say that they are diet donuts…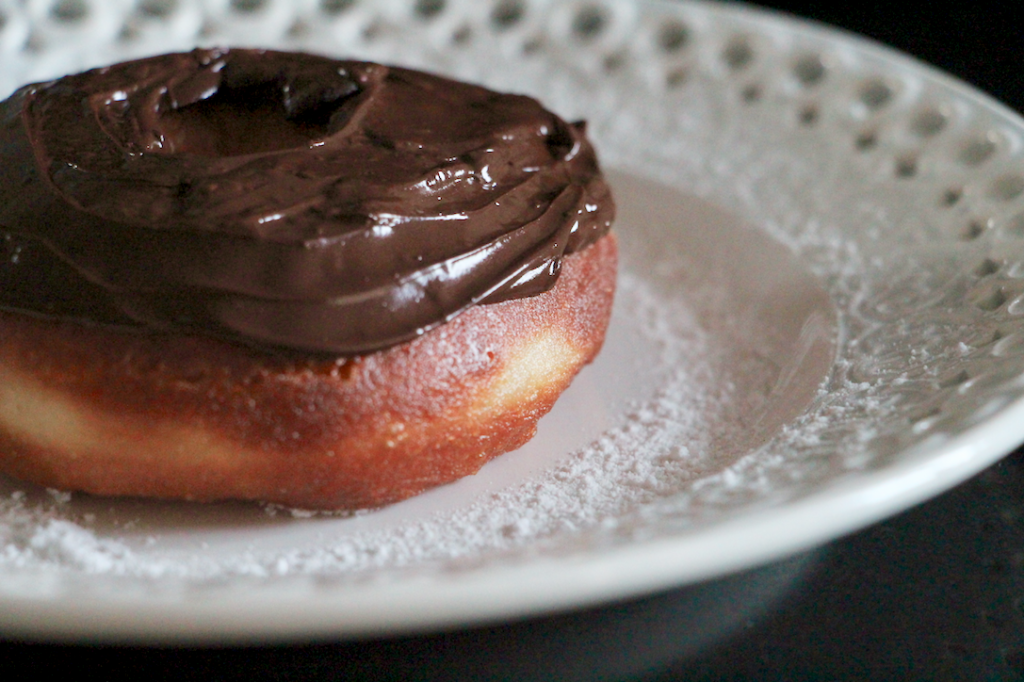 Okay… maybe not diet diet… But you see what I mean!!
They are amazingly delicious!!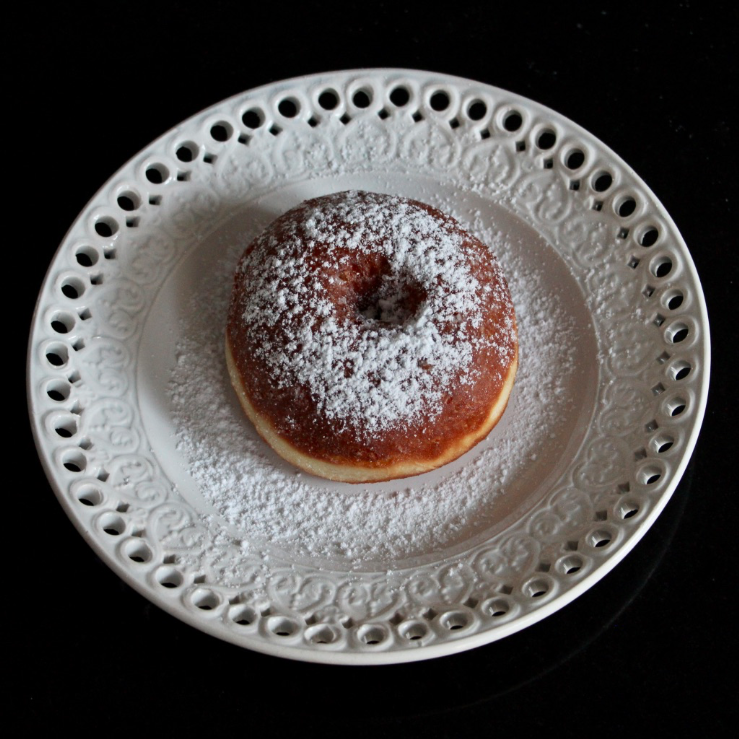 You will need 5 hours for the whole preparation and cooking time, there are several rising times.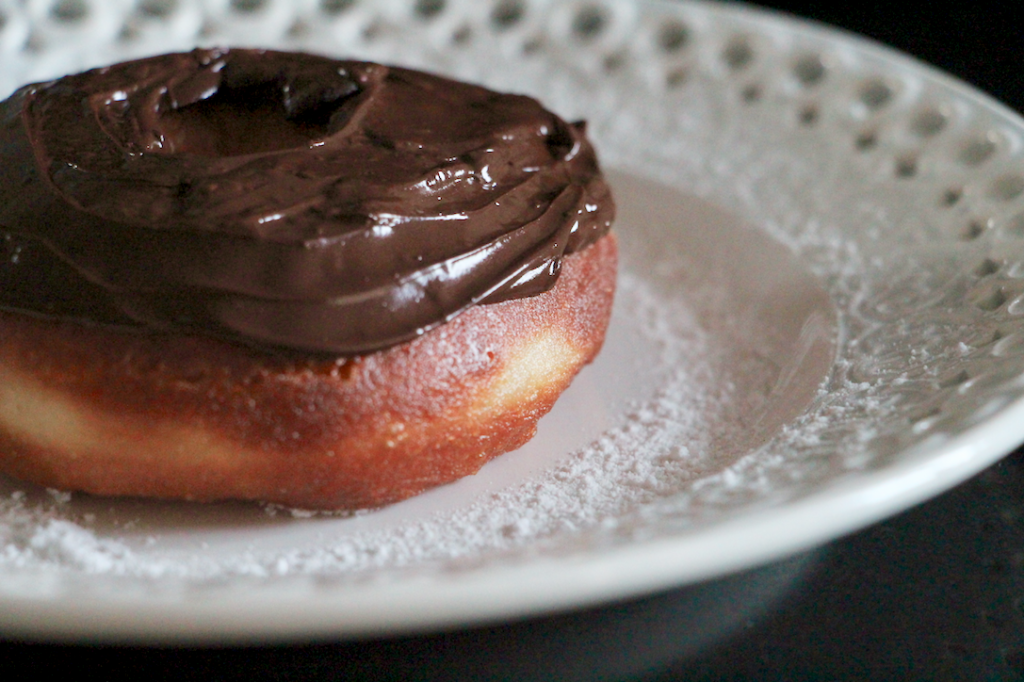 Most important part, get icing sugar, chocolate, jam, peanut butter or lemon icing…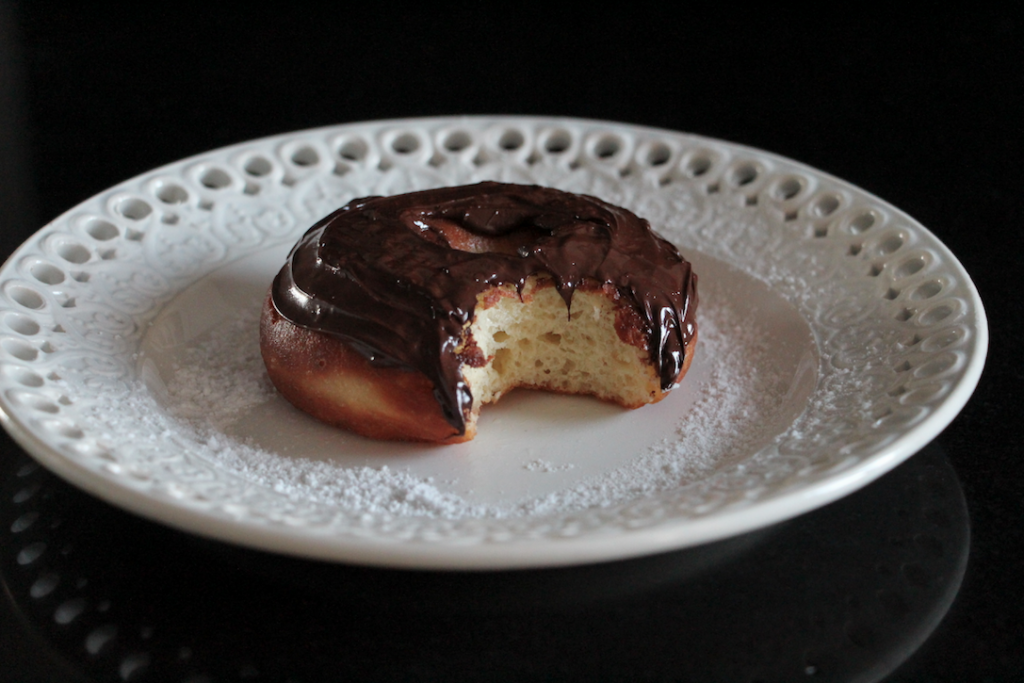 The utensils:
My kMix by Kenwood,
Cling film,
Baking paper,
A deep fryer.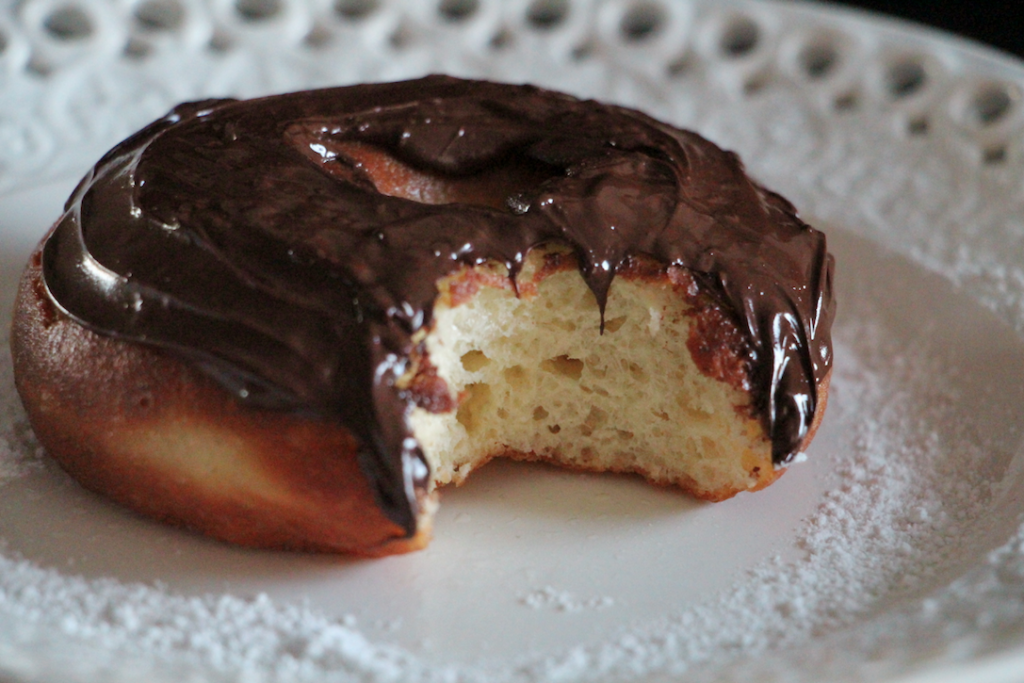 I think you're ready to start…
The recipe, Chef!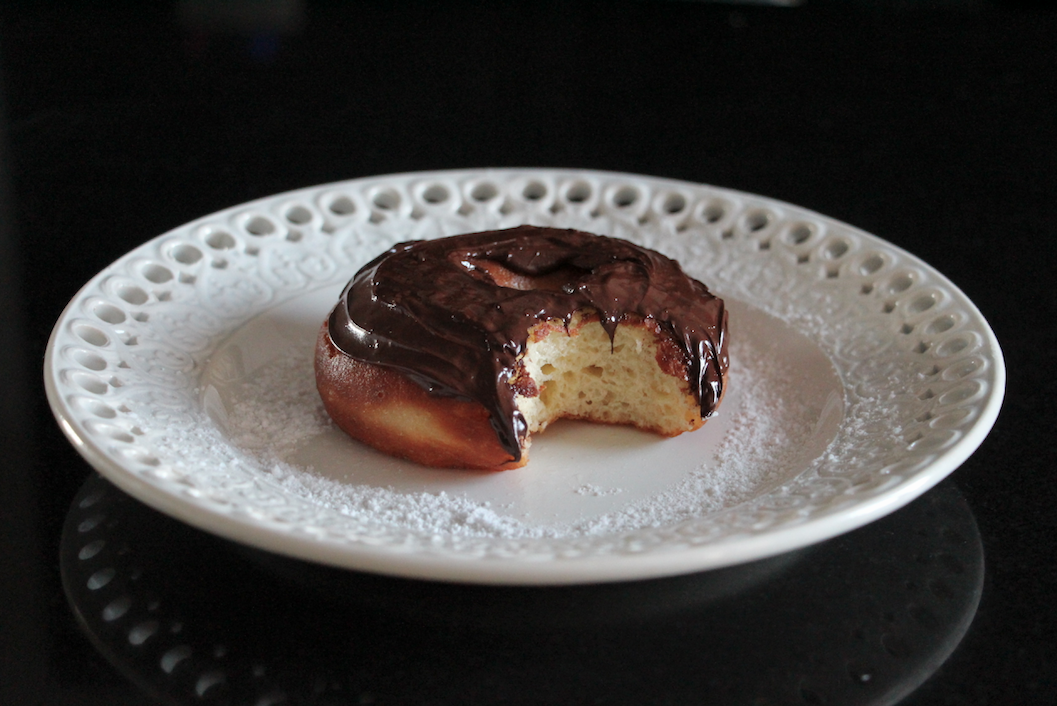 Print Recipe
Ingredients
2 g dehydrated yeast or 3 g fresh yeast (for the sourdough)

90 g lukewarm water (for the sourdough)

140 g flour (for the sourdough)

50 g egg yolks (3 littles ones)

15 g milk

10 g dehydrated yeast or 20 g fresh yeast

30 g sugar

125 g flour

5 g flower salt

30 g butter at room temperature

Oil for the deep fryer
Instructions
1
Make a sourdough: mix 2 g dehydrated yeast with the water. Add 140 g flour and mix with a spatula. You should get a ball.
2
Cover with cling film and leave to rise for 1 hour 30 minutes. It should get twice as big.
3
Place the sourdough in your food processor bowl, add the egg yolks, the 10 g dehydrated yeast mixed with milk, the sugar and 125 g of flour.
4
Knead at low speed (2 on a scale from 1 to 6).
5
Add flower salt and soft butter.
6
Knead at higher speed (4 on a scale from 1 to 6) until the dough doesn't stick to the bowl anymore.
7
Make a ball with the dough, spread a bit of flour on top, place a cling film.
8
Leave to rise for 1 hour.
9
Work the dough and make 12 pieces.
10
Make a ball with each piece and make a hole in the middle with your fingers.
11
Place the donuts on a baking sheet already spread with flour. Leave enough space between the donuts.
12
Leave to rise for 1 hour.
13
Preheat the oil at 180 degrees.
14
Fry each donut 2 minutes and 30 seconds on each side. Drain and place them on absorbing paper.
Notes
Weigh your egg yolks at the beginning of the recipe and adjust the ingredient quantities if necessary.