Hello my gourmet friends!
You may know that I live in Blois, a few miles away from the Sologne region, famous for its game hunting (I don't want to raise any debate here, I know this can be a cleaving subject…). So one of my friends went hunting and brought me 3 pheasants back, straight from the forest to my kitchen.
It was a first for me, I almost never cook game… I had the idea to try a guinea fowl recipe I had the chance to work on at the Alain Ducasse cooking school, but this time with pheasants plus a few adjustments…
Well… It was a great idea!! (Yes I am congratulating myself here… 😉 ).
I had just bought a new Staub stewpan… The timing was perfect !!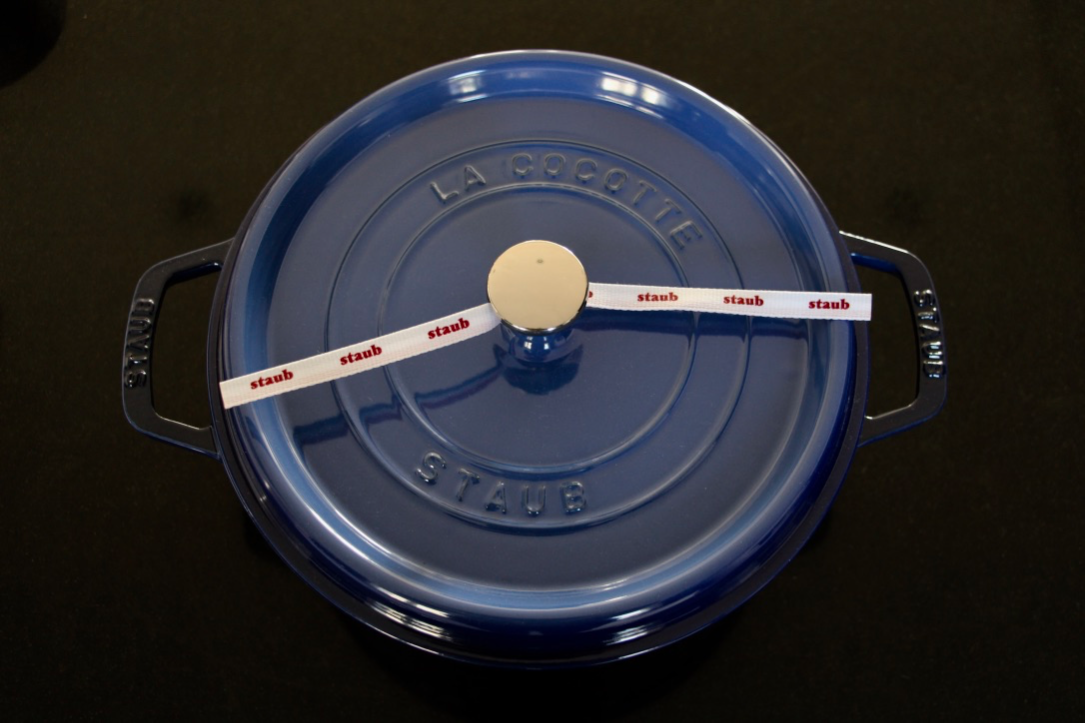 For those who are reluctant about game meat because of a taste a little bit too strong, just notice that this recipe with a slow cooking, and all the ingredients put in my amazing blue casserole, give a perfect flavor to the pheasant.
I wanted at first to cook a potato puree on the side, but I didn't have enough time. So I went for the usual pastas from Barilla! Everybody loved the dish, young or less young … 🙂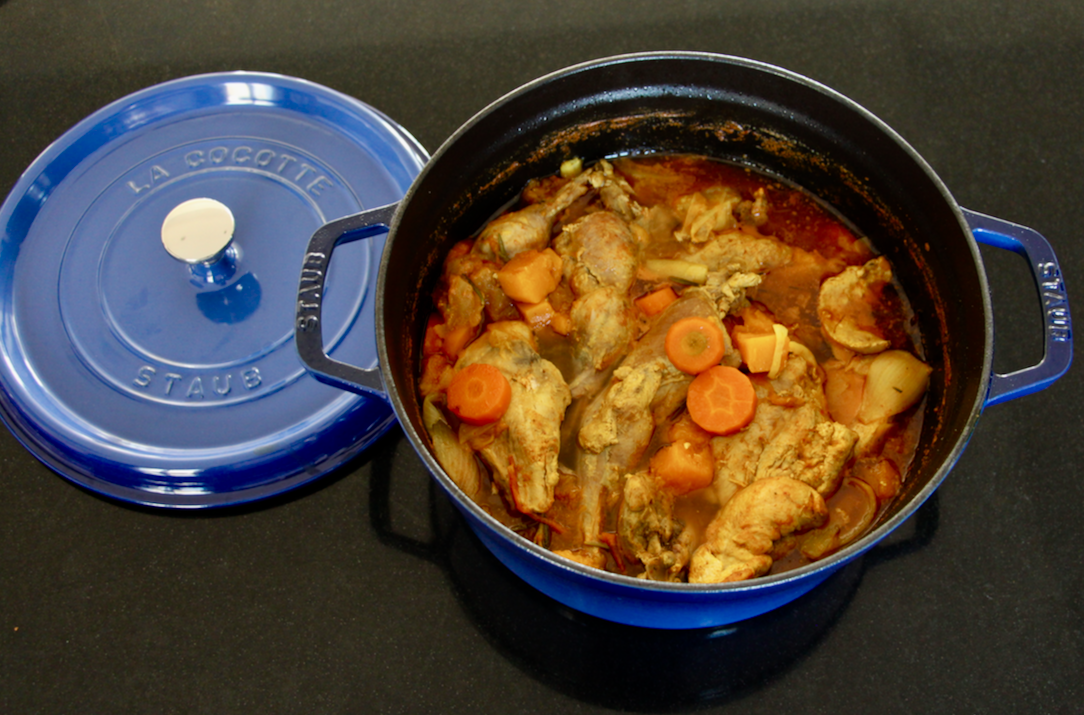 Okay now, you are intrigued … Shall we? The recipe, Chef!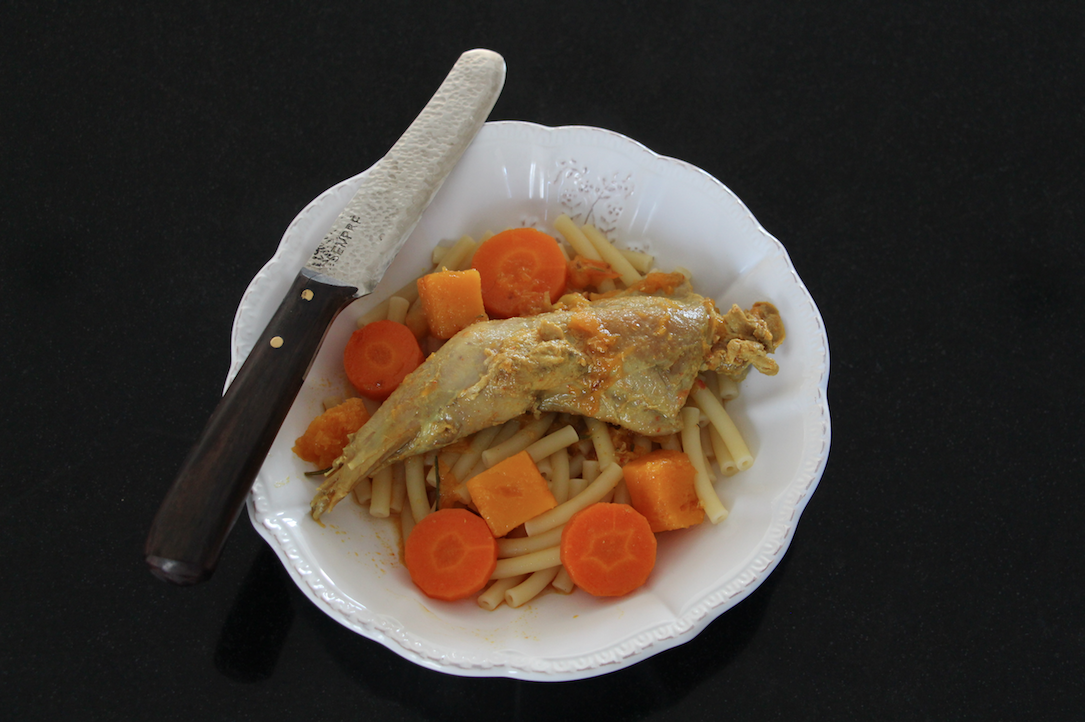 Print Recipe
Ingredients
6 pheasant fillets
6 pheasant thighs
1 onion
3 cloves of garlic
3 carrots
200 g butternut
3 tomatoes
10 cl tomato sauce
15 cl white wine
1 liter of poultry broth
15 g butter
3 tablespoons of olive oil
Thyme
Rosemary
Salt
Pepper
Curcuma
Ground ginger
Paprika
Red mild pepper
Espelette pepper
Instructions
1
Heat the butter and olive oil in a stewpan.
2
Fry the fillets and thighs until they get a light golden color. Set aside.
3
In the same pan, cook the onion cut in 4 pieces, add the garlic, then pour the wine.
5
Add the carrots and the butternut (peeled and cut in 1 inch pieces).
6
Keep on cooking at rather high heat (7-8 on a scale of 1 to 9) and add 1/3 of the poultry broth. Cook until you have significantly less sauce.
7
Add another third of the broth, cook again until you have less sauce.
8
Finally, add the last third of the broth, the tomatoes, the tomato sauce and the pheasant fillets and thighs.
9
Season with salt, curcuma, ground ginger, paprika, red mild pepper and Espelette pepper.
10
Cook at low heat (2 on a scale of 1 to 9) with cover for at least one hour.
11
Before serving, taste the sauce and adjust seasoning and add pepper.
Notes
In order to have a very soft meat, I recommend to make sure to cook slowly at low temperature.