Hello my dear friends,
Be ready to be stunned bu my latest creation : my creamy apricot cake ! Smooth, colorful, tasty and fresh !
Shall we see the recipe?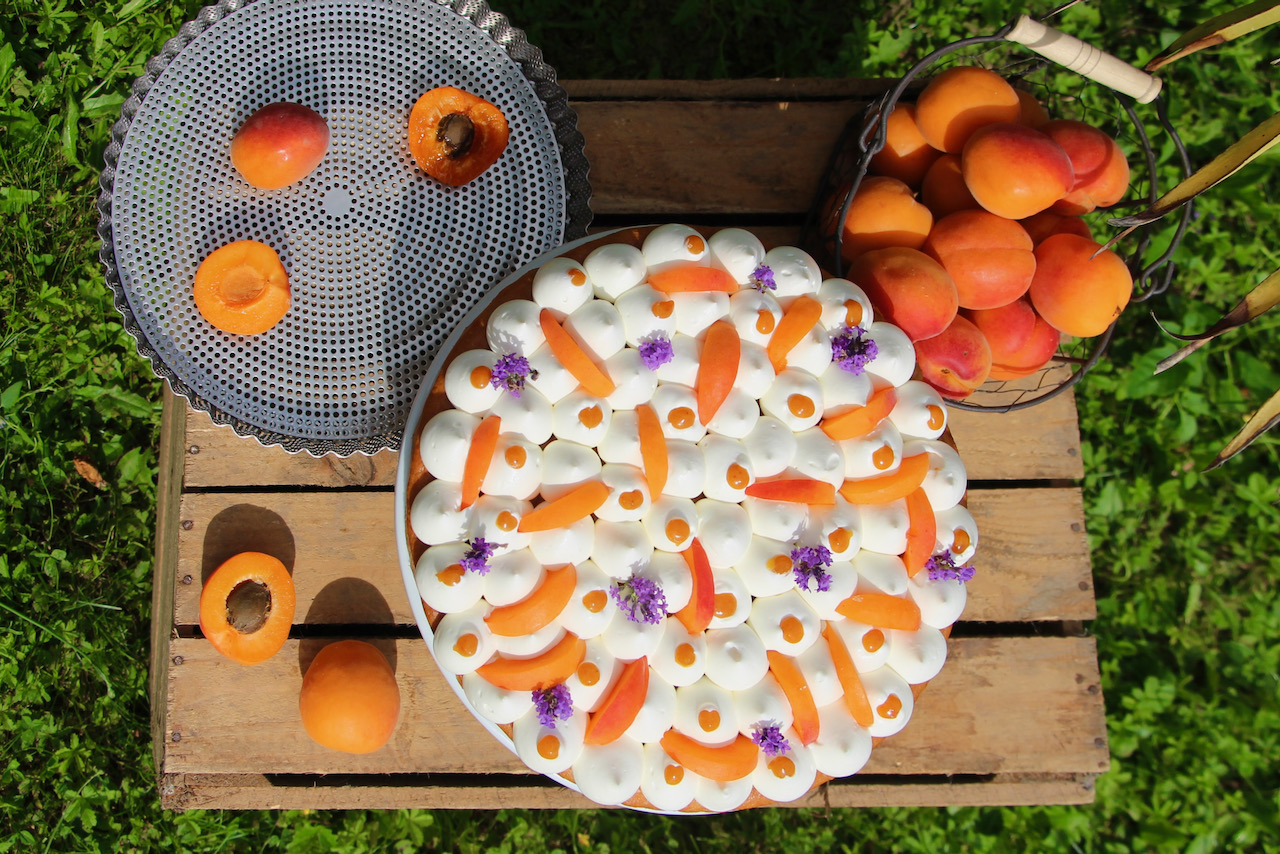 Print Recipe
Ingredients
14 apricots

15 g butter

1 tbsp honey

8-10 lavender stalks

3 eggs

110 g sugar

125 g mascarpone

60 g thick cream

150 g flour

11 g baking powder

1 pinch flower salt

220 g liquid cream 30% fat

100 g mascarpone

1 tbsp icing sugar
Instructions
1
Cut 12 apricots in cubes, set aside the other 2.
2
Melt the butter in a frying pan, add honey, the apricot cubes and the lavender flowers.
3
Cook for 10 minutes at medium heat.
4
Set aside half of it. Cook the rest until you get a compote texture.
5
Preheat your oven at 170 degrees.
6
Beat the eggs and 110 g sugar.
7
When the mixture gets foamy, add the mascarpone and thick cream.
8
Add the flour and baking powder.
9
Pour the apricot cubes in your batter, whisk gently.
10
Pour the batter in your mold.
12
Once cooked, wait for 5 minutes before unmolding. Let cool down on a grid
13
Mix the apricot and lavender compote.
14
Spread compote all over the cake. Set a bit aside for final decoration.
15
Whisk the liquid cream into chantilly.
16
When the cream starts thickening, add mascarpone and icing sugar.
17
Pipe your chantilly with a 16 round nozzle.
18
Finally add compote drops and the 2 apricots cut in slices.
19
Set aside in your fridge until serving.