Birth announcement!!
The Casserole&Chocolat(e) mascarpone family is thrilled to announce the birth of the latest of the tribe!!
The chocolate pistoles and mascarpone cake!!
You already know the first 4 members of the family:
The apple and mascarpone cake (the "best seller" of the blog!!)
The chocolate and mascarpone cake (highly appreciated too)
The mascarpone, apricots and nectarine cake (this summer delight)
And the hazelnut, raspberry and mascarpone cake (the one with the most delicate taste according to me…).
This chocolate pistoles and mascarpone cake is very specific too: super moist, with a delicious taste of vanilla and the strength of the dark chocolate pistoles. I took Cacao Barry Force Noire dark chocolate, but you can use regular dark chocolate.
The important point: the size of the pistoles. You can take chocolate chips of course but the contrast between the batter and the chocolate won't be as noticable.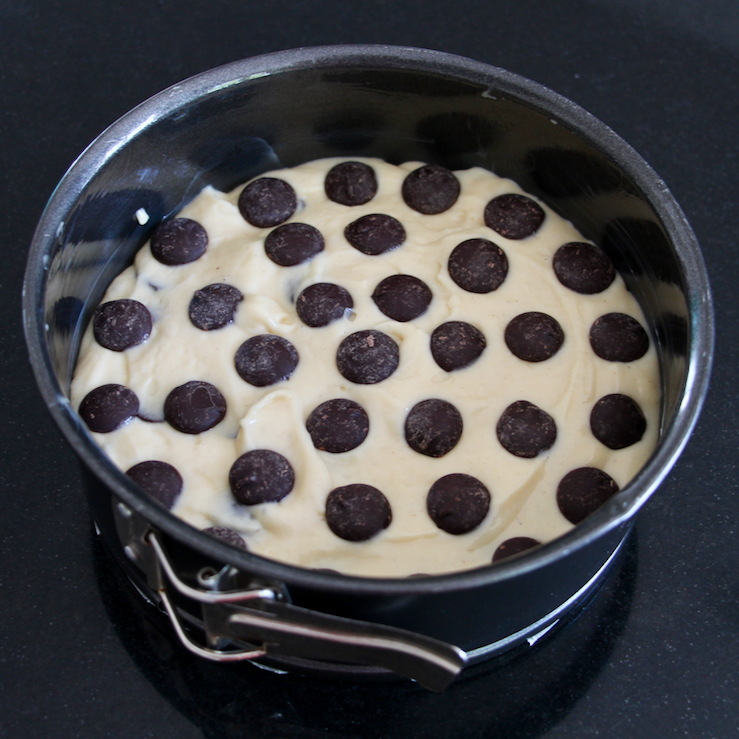 Today's version is for 6 person, but you can make a larger one for 10/12 person. In this case double all the quantities and use a 26 cm diameter mold.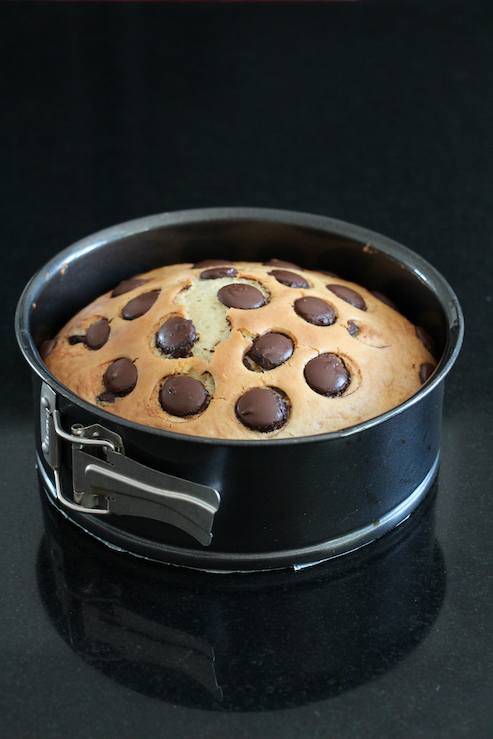 I often get the following question: how do you manage to prevent your chocolate chips or pistoles to drop at the bottom of the cake? It's actually a matter of density of the cake batter. The more liquid it is, the more likely they are to drop at the bottom of the mold. Here, the batter is rather dense so the pistoles stay right where they are supposed to…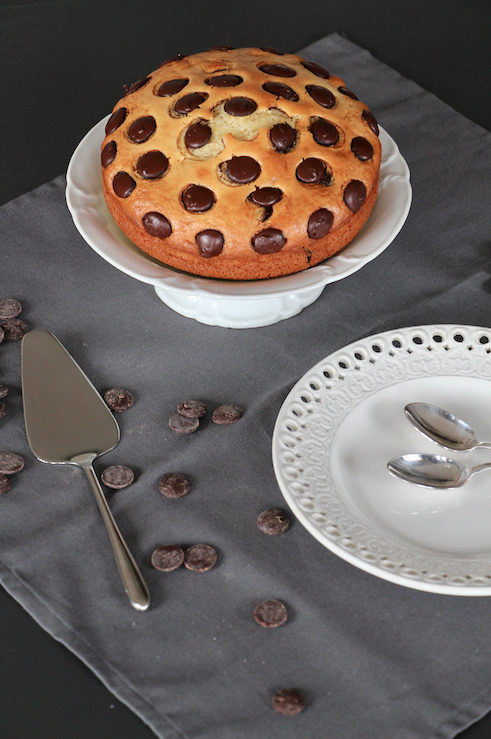 The utensils:
My Zenker mixing bowl by Fackelmann France and my professional whisk by De Buyer
Or my kMix by kenwood
My 18 cm diameter Zenker cake mold by Fackelmann.
No more waiting…
The recipe, Chef!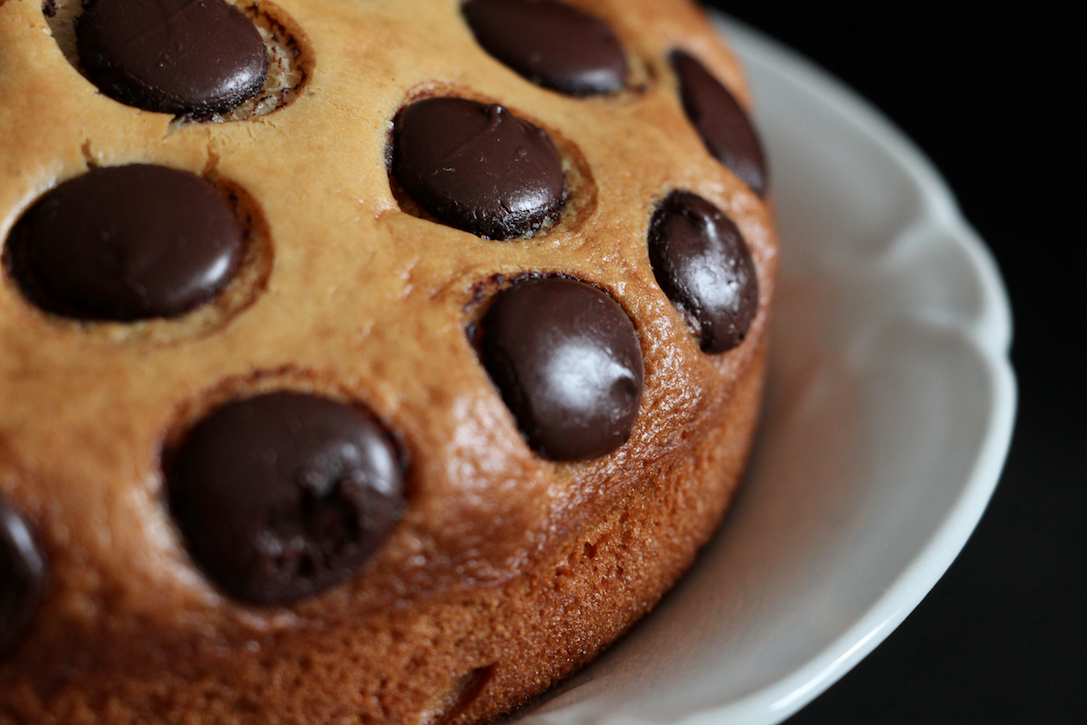 Print Recipe
Chocolate Pistoles and Mascarpone Cake
Ingredients
2 eggs
75 g sugar
125 g mascarpone
100 g flour
8 g baking powder
100 chocolate chuncks
1 pinch flower salt
1 pinch vanilla powder
Instructions
1
Preheat your oven at 170 degrees.
2
Beat the eggs and add 75 g sugar.
3
When the mixture gets foamy, add the mascarpone.
4
Add the flour and baking powder.
5
Finally add the flower salt, the vanilla powder and half of the chocolate chuncks, mix gently with a spatula.
6
Pour the whole thing in your buttered mold.
7
Place the rest of the chocolate chuncks.