Hello my lovelies!
So when I find something that really works, well… I tend to keep making it over and over!! 😉 Do you see me coming here??
Let's cut it short, please welcome my hazelnut, raspberries and mascarpone cake!!
I'm such a huge fan of my apple and mascarpone cake… So I thought that it would be a shame not to try to adjust the recipe with other fruits or other batters…
As far as fruits are concerned, let's forget about the apples and switch to raspberries. As far as batter is concerned, let's make a hazelnut version. The combination of both is just amazing!
Sweet but not too much, a little bit of acidity with the raspberries and smoothness with the hazelnut powder. And the sides of the cake just slightly crunchy as I like … Honestly, it's divine!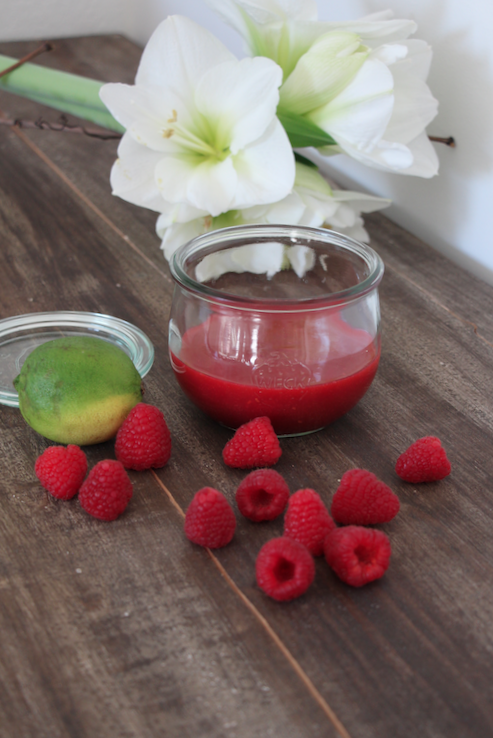 I even think that I could have added a few tablespoons of raspberry sauce … Next time, that's for sure!!
Today's version is perfect for a 18 cm diameter mold. If you want to make a 26 cm diameter cake, just keep in mind to double the quantities of the several ingredients (and add 10 minutes or so to the baking time). I really wonder why I made a small cake though… 😉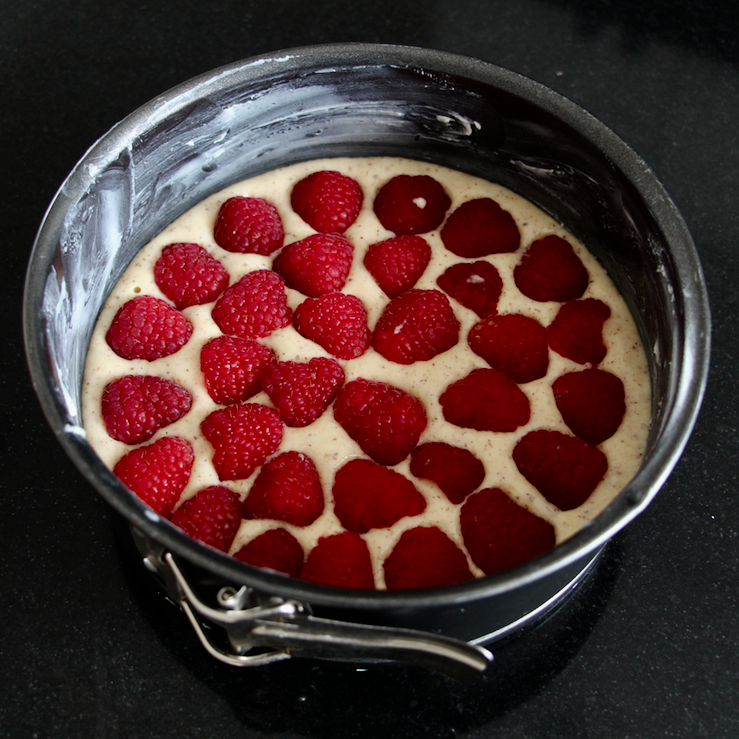 As a dessert, for your teatime, or even for your breakfast, you will love this cake!
As for the apple and mascarpone cake or its chocolate version, this cake is ready in just a few minutes. The hardest part of the recipe will be to wait for the cake to be baked and then cooled down!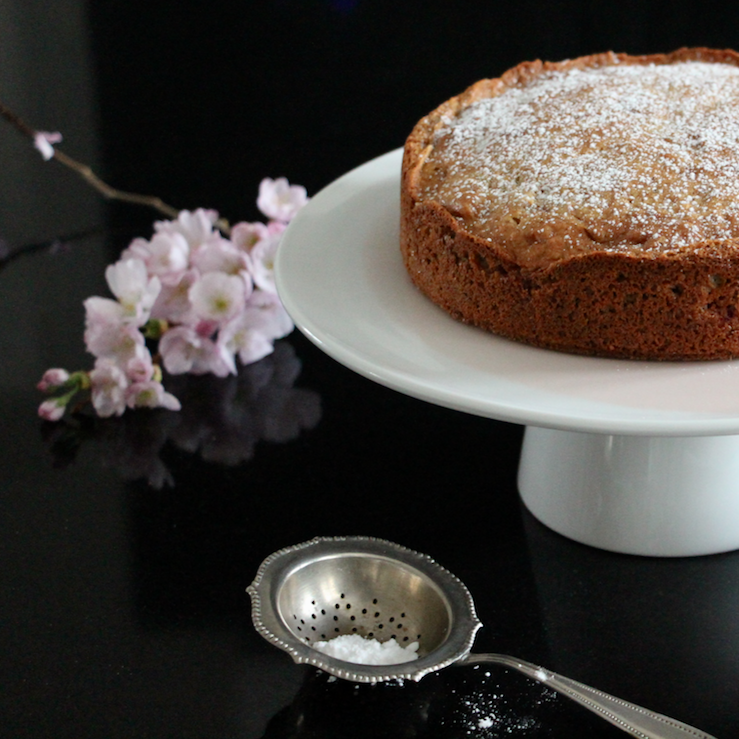 The utensils:
My Zenker mixing bowl by Fackelmann France and my professional whisk by De Buyer
Or my kMix by kenwood
My 18 cm diameter Zenker cake mold by Fackelmann.
(Presentation: Modulo cake stand by Degrenne)
Let's do this!
The recipe, Chef!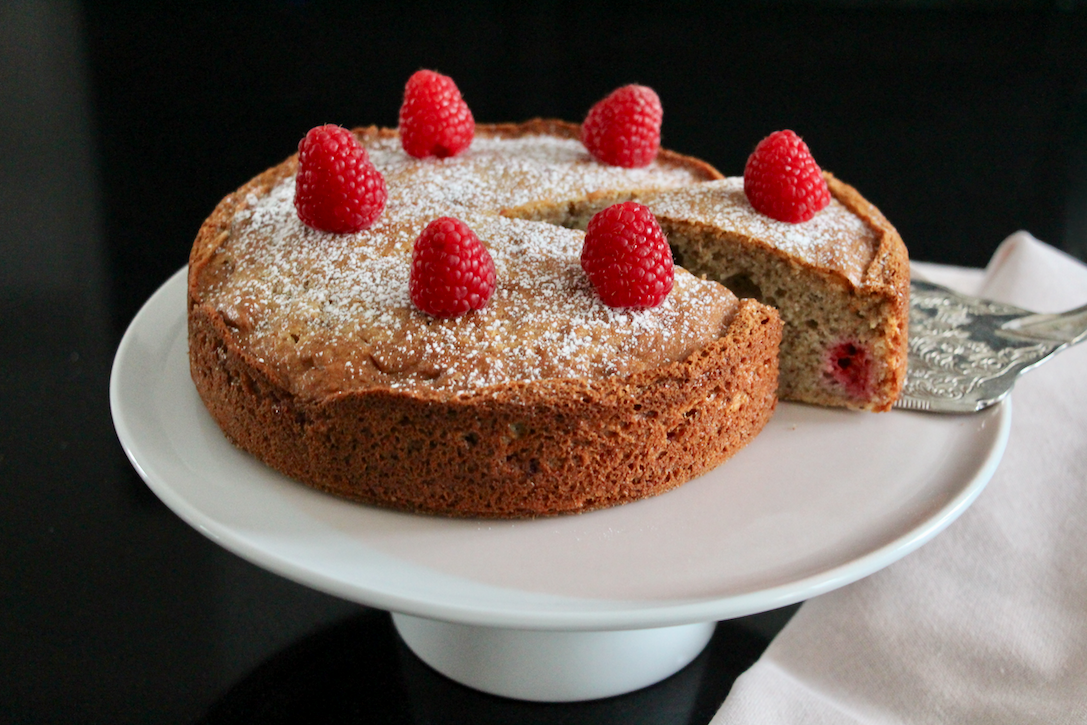 Print Recipe
Hazelnut, Raspberries and Macarpone Cake
Ingredients
2 eggs
75 g sugar
125 g mascarpone
65 g flour
35 g hazelnut powder
8 g baking powder
125 g fresh raspberries
1 tablespoon brown sugar
1 teaspoon icing sugar
Butter for the mold
Instructions
1
Preheat your oven at 170 degrees.
2
Beat the eggs and add 75 g sugar.
3
When the mixture gets foamy, add the mascarpone.
4
Add the flour, the hazelnut powder and baking powder.
5
Pour half of the batter in your buttered mold.
6
Place the raspberries cut in halves. Cover with the remaining batter.
9
Once baked, wait at least 20 minutes before spreading icing sugar.