Hello my friends!
Here's a new delicious recipe… If you have come accross my apple and mascarpone cake, this should get your attention…
I combined the 2 most appreciated recipes of the blog and made the apple, chocolate and mascarpone cake!
Let's see the recipe, Chef!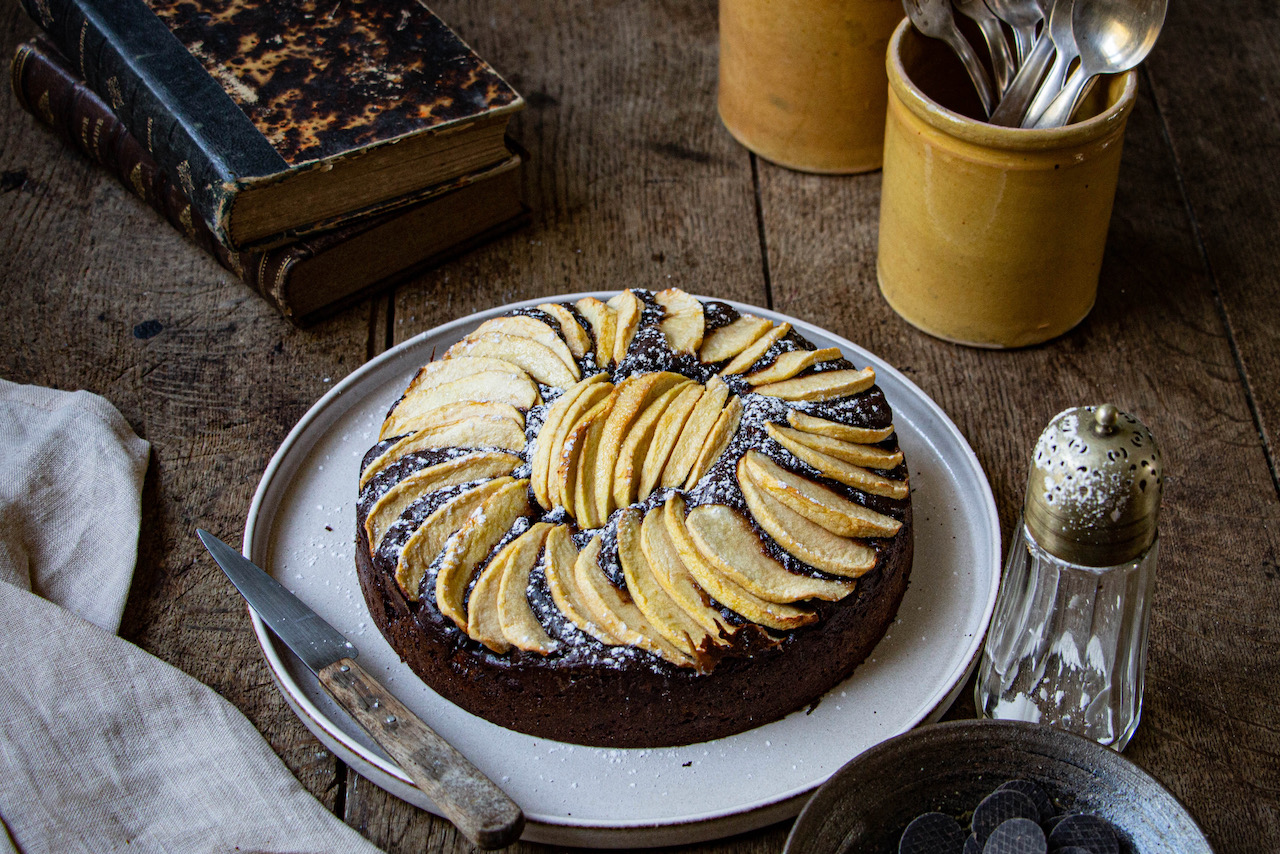 Print Recipe
Apple, Chocolate and Mascarpone Cake
Ingredients
2 apples

2 eggs

75 g sugar

125 g mascarpone

100 g chocolate

1 tbsp cocoa powder

100 g flour

8 g baking powder
Instructions
1
Peel and cut your apples in slices. Set aside.
2
Preheat your oven at 170 C / 340 F degrees.
3
Melt the 100 g of chocolate with a double boiler.
4
Combine the eggs and sugar.
5
When the mixture gets foamy, add the mascarpone.
6
Add the flour, the cocoa powder and baking powder.
7
Finally add the melted chocolate.
8
Set aside the apples needed to cover your cake, add the rest of them to the batter.
9
Pour in your buttered mold.
10
Place the remaining apple slices on top.
12
Once baked, place on cooling rack.