Hello my lovelies!
Some of you may know that I was born in Alsace, a French region where food is like a religion!! Our cooking style is very traditional and, from time to time, I like to spice things up!!
I decided to cook my pork hocks, a typical Alsatian meat, with a touch of Asia…
Let's see the recipe, Chef!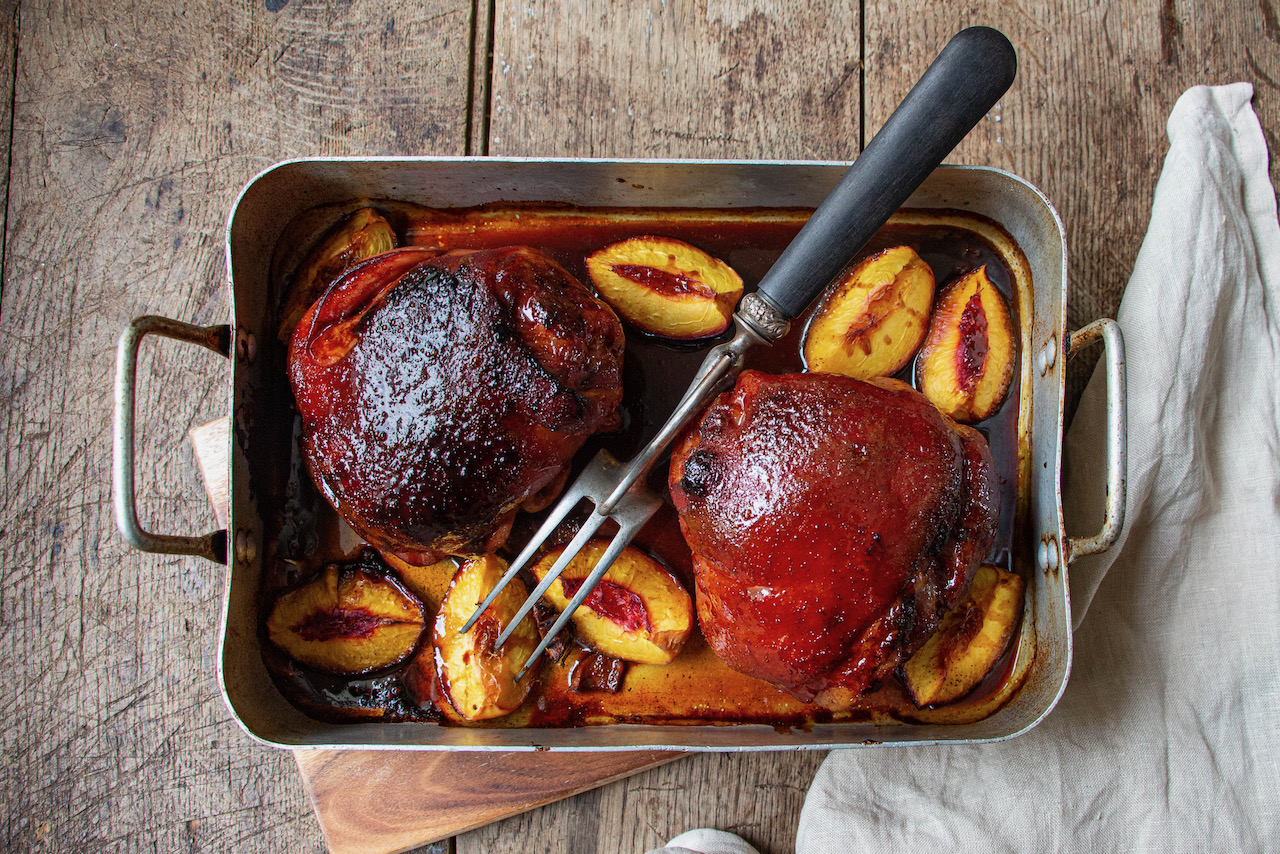 Print Recipe
Ingredients
2 cooked pork hocks

2 nectarines

40 g savory soy sauce

40 g maple syrup

50 g Shaoxing wine

2 cm fresh ginger

1 star anise

1/2 tsp ground cinnamon

3 pepper seeds

3 cloves

150 g orange juice
Instructions
1
Place the pork hocks and the nectarines cut in quarters in a roasting pan.
2
Place the rest of the ingredients in a sauce pan.
3
Heat and, once it starts boiling, lower to medium/low heat.
5
Preheat your oven at 200 C / 390 F degrees.
6
Pour the sauce on the pork hocks and cook for 45 minutes.
7
Spread sauce on the pork hocks from time to time during cooking.