Hi my dear foodies!
Today, we are going to dive deep into our French gastronomy tradition. Let me introduce a family, yummy and delicate dish: the rabbit stew like my Grandma used to cook it. You are going to tell me about it!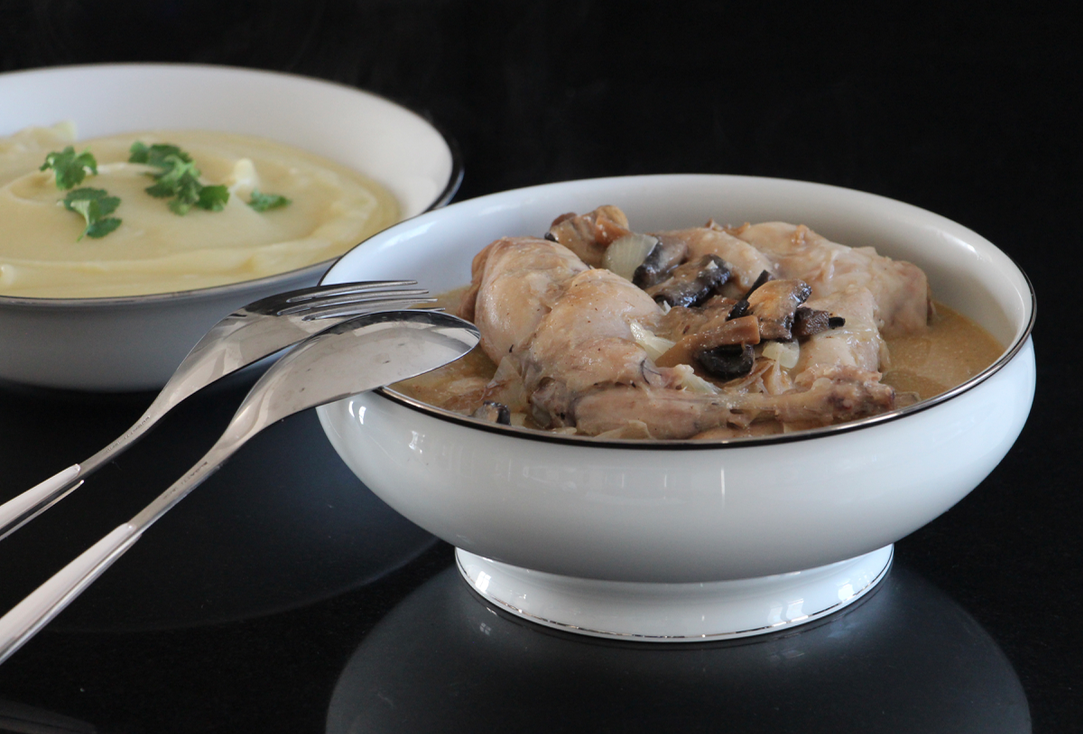 For me, rabbit stew is like a throw back to my childroom. It was one of my Grandma's favorite dishes. I can still picture her in her kitchen, cooking in her old cast iron cocotte, marked by years of good service, and adjusting the rabbit stew sauce which would be, as always, exceptional!
My grand-mother passed away already many years ago, and I never dared to cook rabbit, as if it was walking on a forbidden ground. I know it's weird, but it is as it is. And one day, I was talking with my kids, I mentionned this dish, with a bit of nostalgia, but mainly with a smile brought back by such good memories.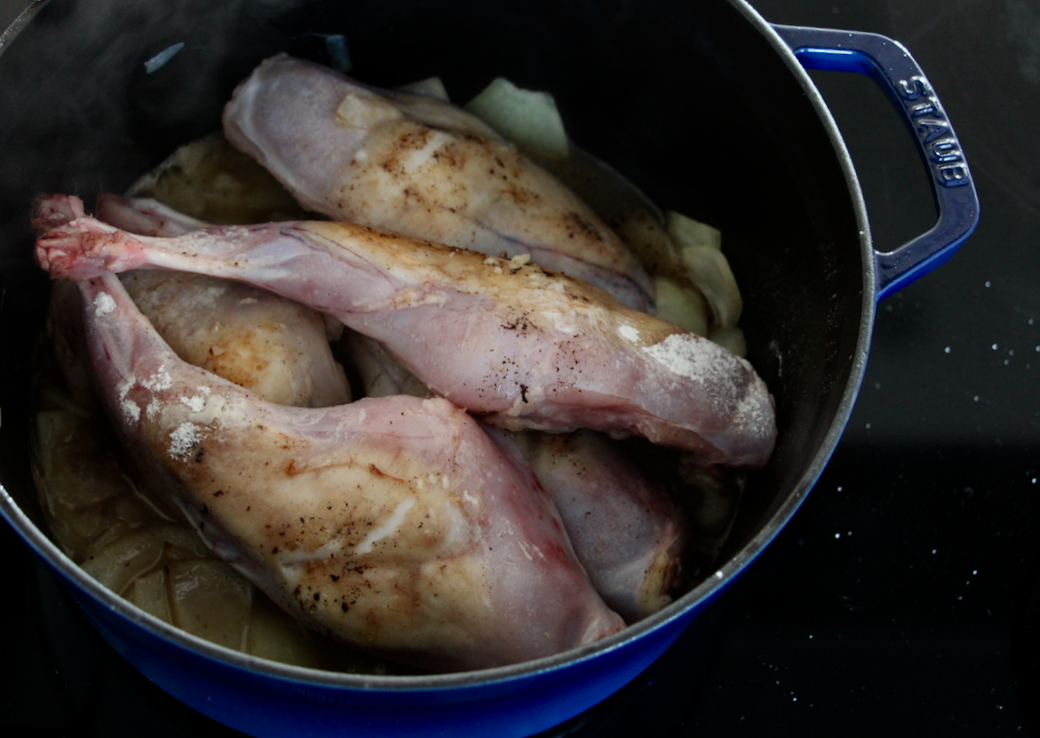 It was all set: I was to cook Granny's rabbit stew. A Staub cocotte on the stove, rabbit thighs just bought at my usual butcher, a chicken stock cube by Maggi, my spices by Albert Ménès, the apron around my waist and that was it! My kids were about to taste my Grandma's rabbit stew!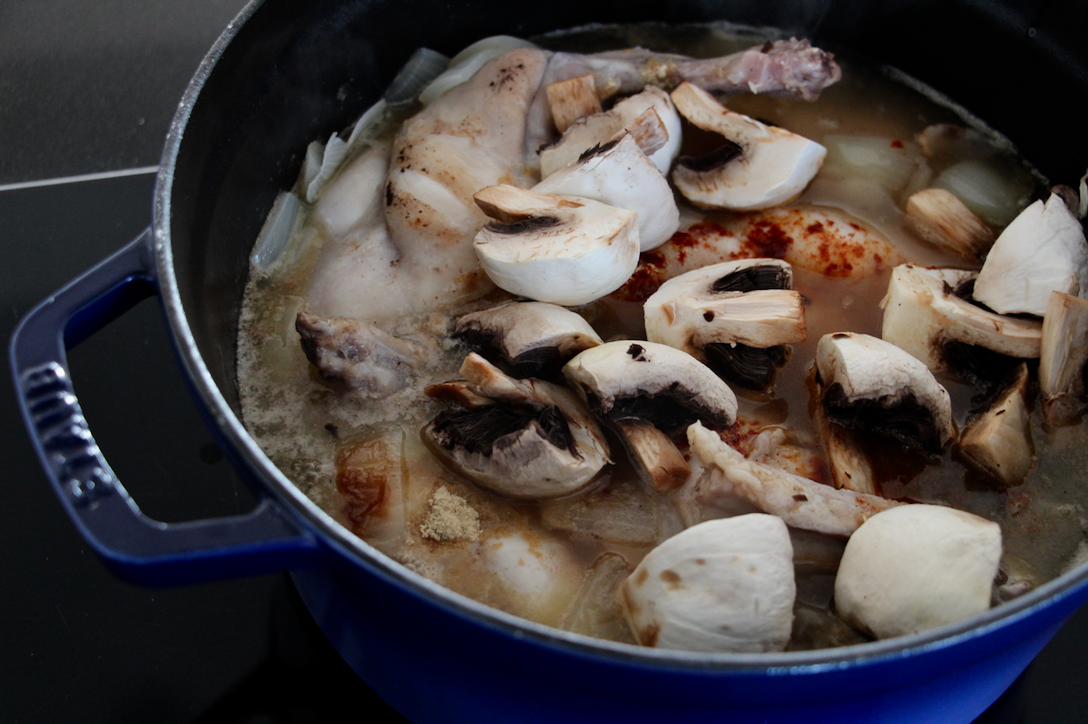 The recipe is not complicated at all, it is just traditional French cuisine. You have to be a little patient and you'll enjoy a delicious meal!
I suggest to serve it with mashed parsnip, it is a delicate combination. But you can also serve it with tagliatelles or good homecooked mashed potatoes.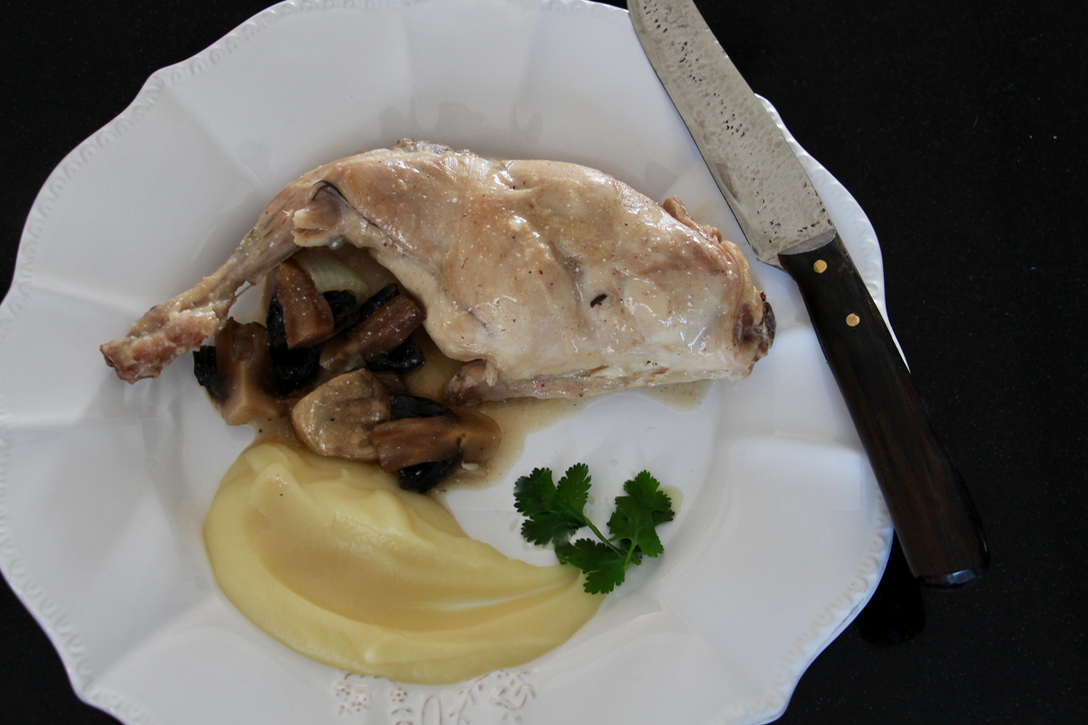 Shall we give it a look?
The recipe, Chef!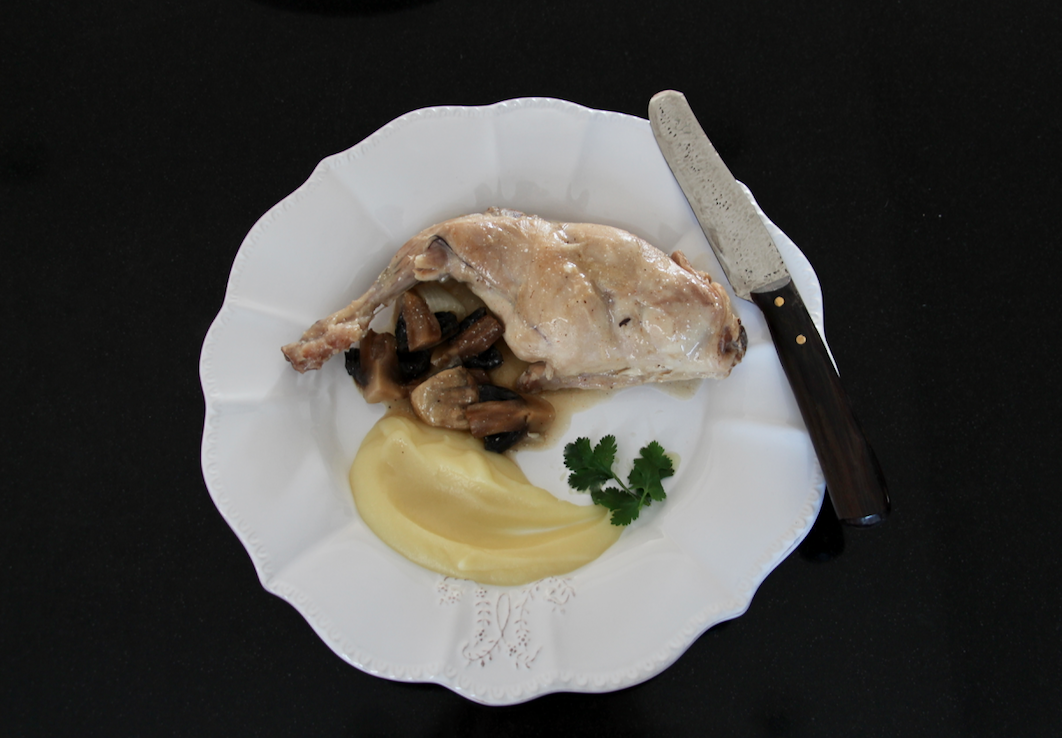 Print Recipe
Ingredients
6 rabbit thighs

30 g butter

Flour

25 cl white wine

1 chicken stock cube

10 cl cream

Paris mushrooms

Salt

Pepper

Groung nutmeg

Ground ginger
Instructions
1
Stir fry your rabbit thighs with butter in your cocotte until golden.
2
Spread with flour. Continue cooking.
3
Pour the white wine and cook at rather high heat.
4
Make a chicken broth with your chicken stock cube and 1 liter of water.
5
Add the broth in your cocotte.
7
Season with nutmeg and ginger.
8
Let stew at low heat for 45 minutes at least.
9
Take a ladle of sauce and pour it in a sauce pan. Add a large tablespoon of flour. Whip and cook at low heat.
10
Add another ladle of sauce, whip again. Add ladles of sauce again 3 or 4 times until you get a rather thick sauce.
11
Pour this sauce in your cocotte and let cook some more in order to have an homogeneous sauce.
12
Add the cream and season with salt and pepper.
Notes
You can cook this recipe with a whole rabbit: thighs, saddle and even liver! The more you stew your rabbit, the softer the meat will be...