Looking for a delicious and easy to bake sweet snack?
Got it!! Please welcome my banana muffins!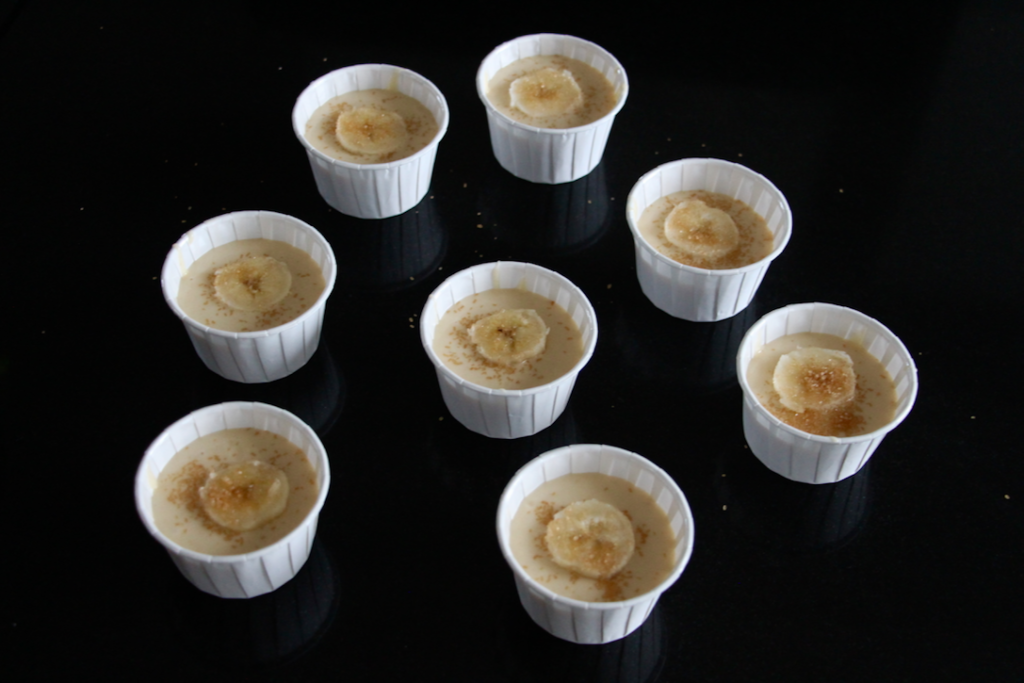 So I already suggested the moist chocolate muffins, the apple muffins with streusel, the blueberry muffins like at Starbucks and also the chocolate muffins by Christophe Felder.
Here is a 5th idea! A really good one…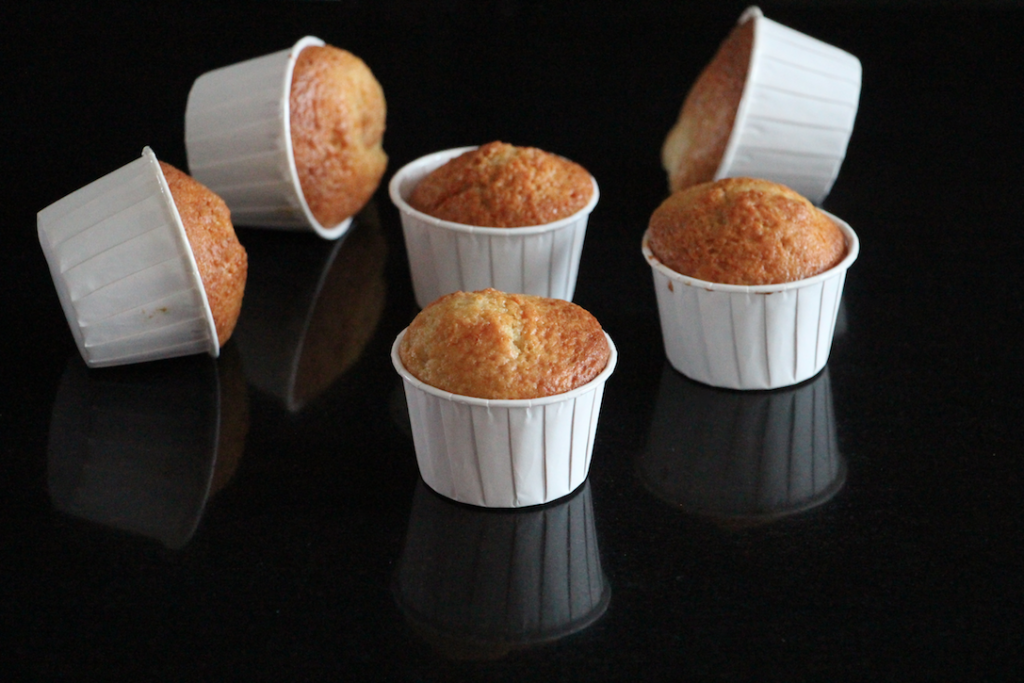 Those banana muffins are super yummy and can definitely help with th recurring question "My bananas are too ripe, what can I do with them?".
I give you the recipe with my usual Gruau d'Or flour with baking powder inside. If you can't find it, just use your regular allpurpose flour and add 5 grams of baking powder.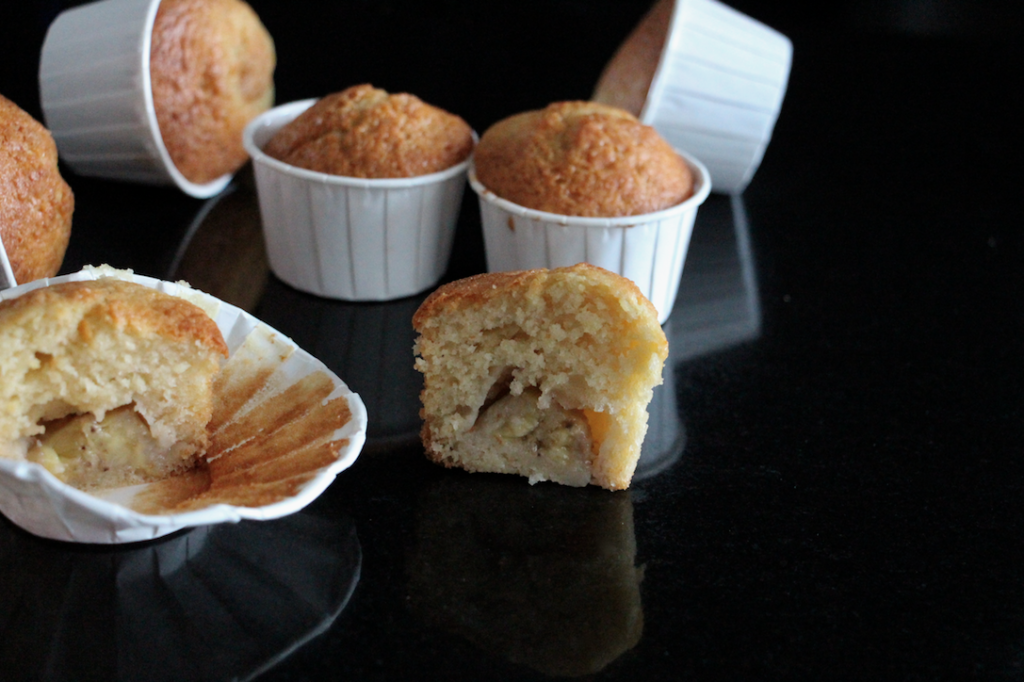 The utensils:
My large Zenker bowl by Fackelmann France
A good whisk
12 Muffins cups.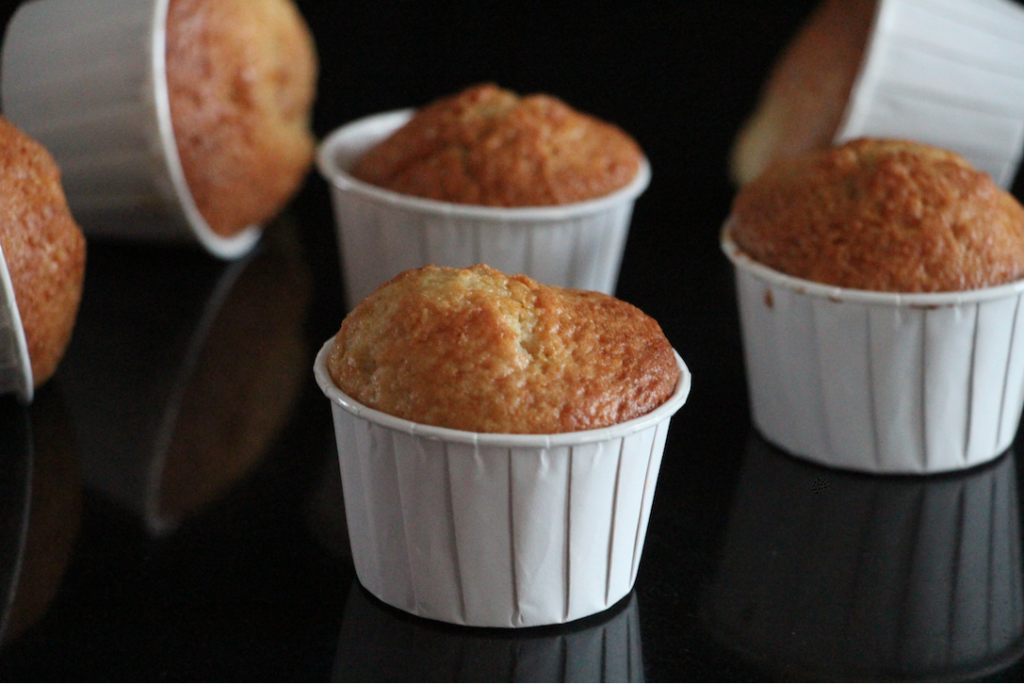 Let's go to the kitchen!!
The recipe, Chef!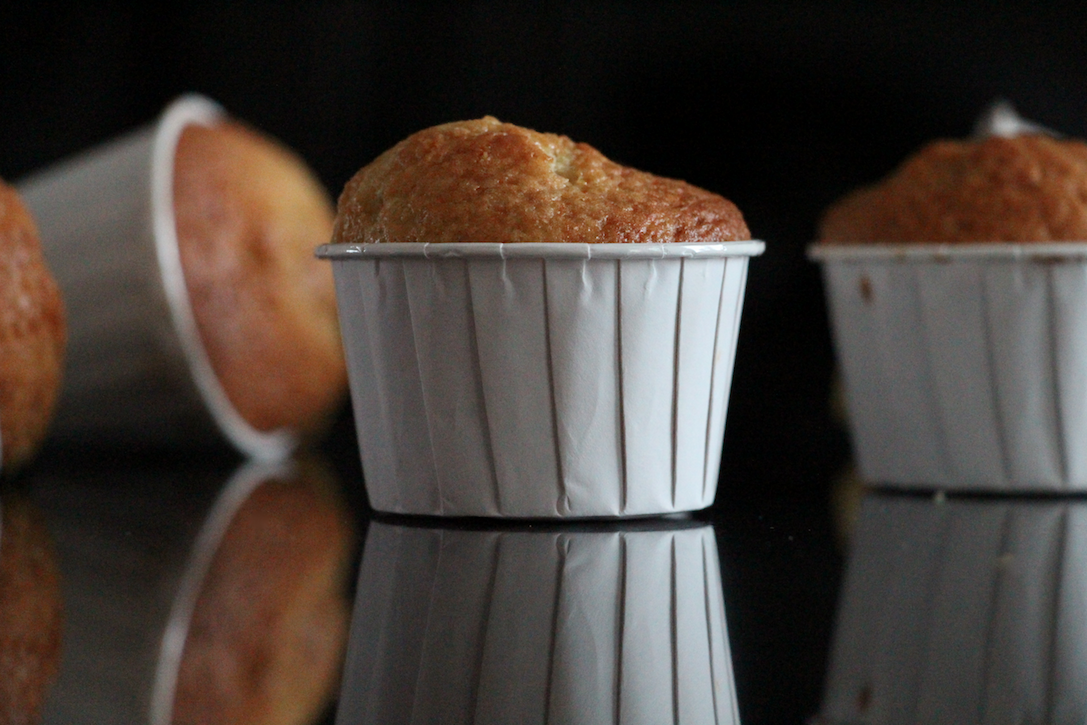 Print Recipe
Ingredients
1 cup plain yogurt

1/2 cup milk

1/2 cup vegetable oil

1 egg

1 cup sugar

2 and 1/2 cups all-purpose flour

1 teaspoon baking powder

1 teaspoon baking soda

1/2 teaspoon vanilla powder

1 banana
Instructions
1
Preheat your oven to 200 degrees.
2
Mix the flour, sugar, baking powder and baking soda in a large bowl.
3
In another bowl whisk the egg, yogurt, milk, vanilla, and vegetable oil until you get an homogeneous batter.
4
Pour into the powders mixture and stir until batter is just blended.
5
Fill prepared muffin cups 3/4 full.
6
Add a piece of banana in the center of each muffin.
7
Bake 20 minutes. Check baking with a toothpick: insert into the center, if it comes out clean it's baked. If not, bake another 1 or 2 minutes.
8
Cool in the pans for 10 minutes before removing to cool completely on a grid.